If one well-known person is getting married, other really well known people are sure to be in attendance. This was indeed the case at NTV News Anchor Andrew Kyamagero's Island wedding. Celebrities are known for their sense of style and for this Roman theme wedding, each one of them made an effort to stand out in their own way. We bring you different attires that graced the event.
Ykee Benda prides himself in being a boy so tender and first on every girl's agenda. We have seen him bring out style in his music videos and once again, he did not disappoint in his Roman warrior attire.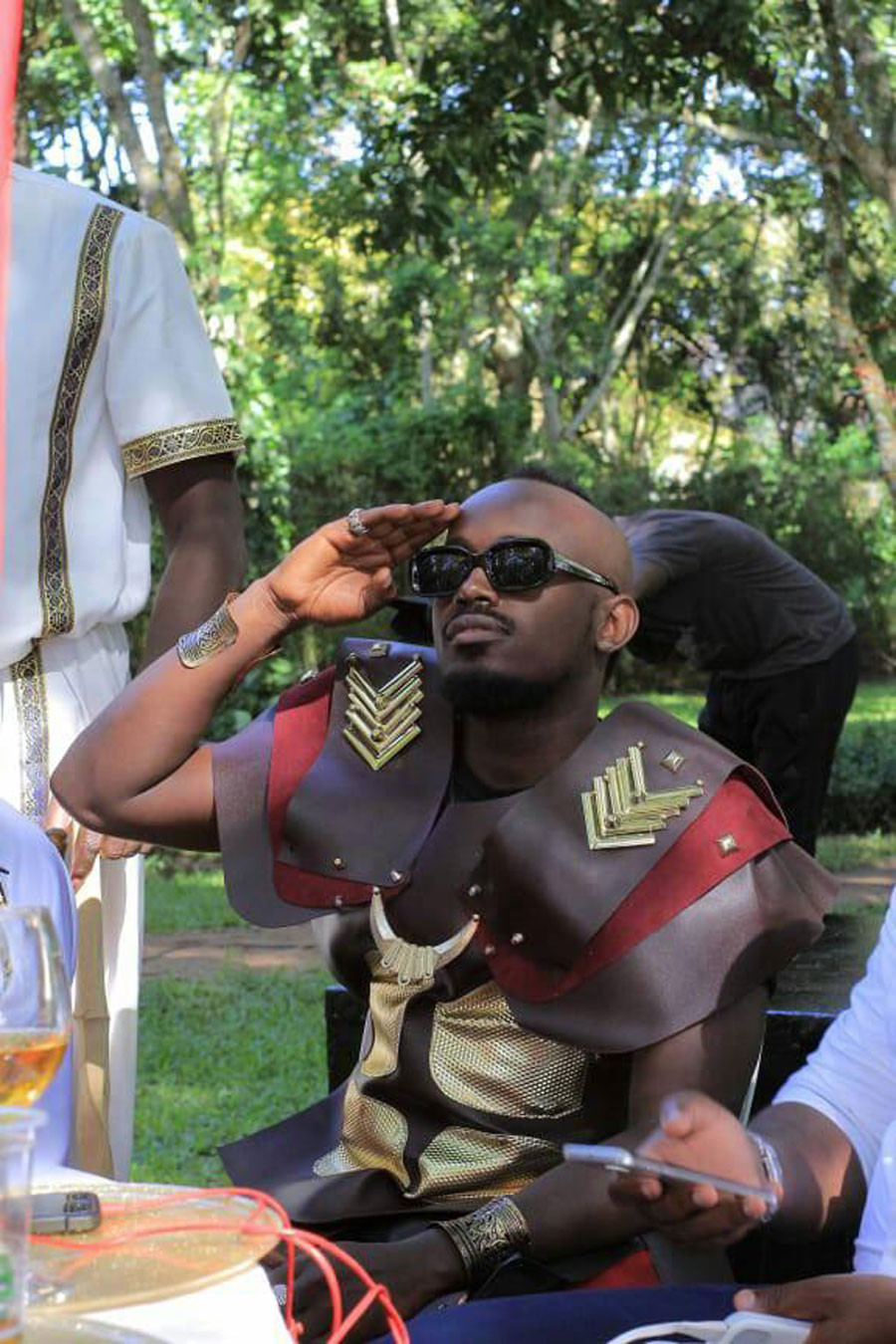 Ykee did not move alone but killed it with another Roman Knight with whom they embedded a bit of modernity using their shades. Ykee's hair being a Mohawk also created a fine natural Roman army-like helmet.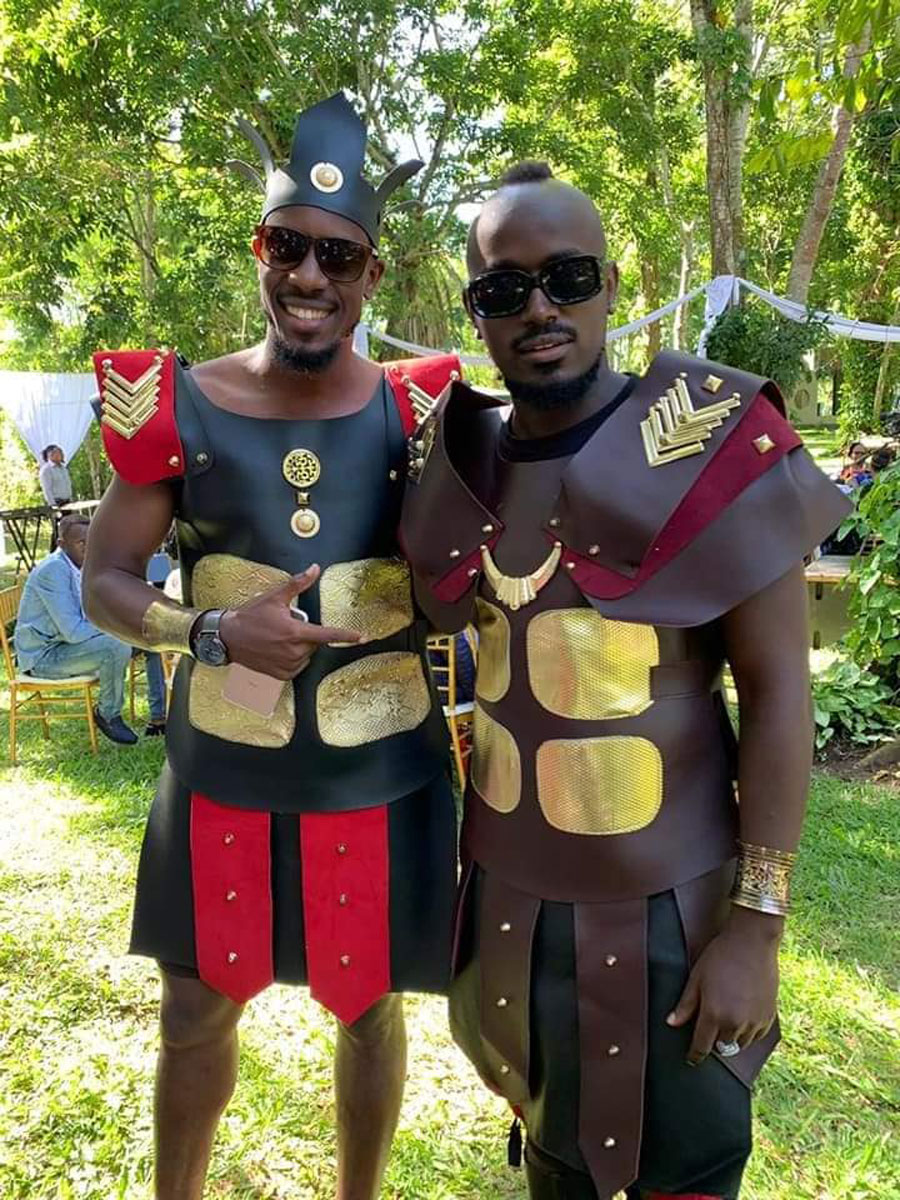 Speaking of Roman  helmets, one of Africa's finest comedians, Patrick Salvador Idringi had his  game on at the wedding. Salvador wore a white robe, akin to that of Pontius Pilate's in Jesus' resurrection movie. He adorned the robe with a red sash and warrior helmet. Salvador added a comic effect to his dress code, choosing to go bare-footed where there should have been sandals. Notably, modernity crept into his attire in the form of a watch on his wrist.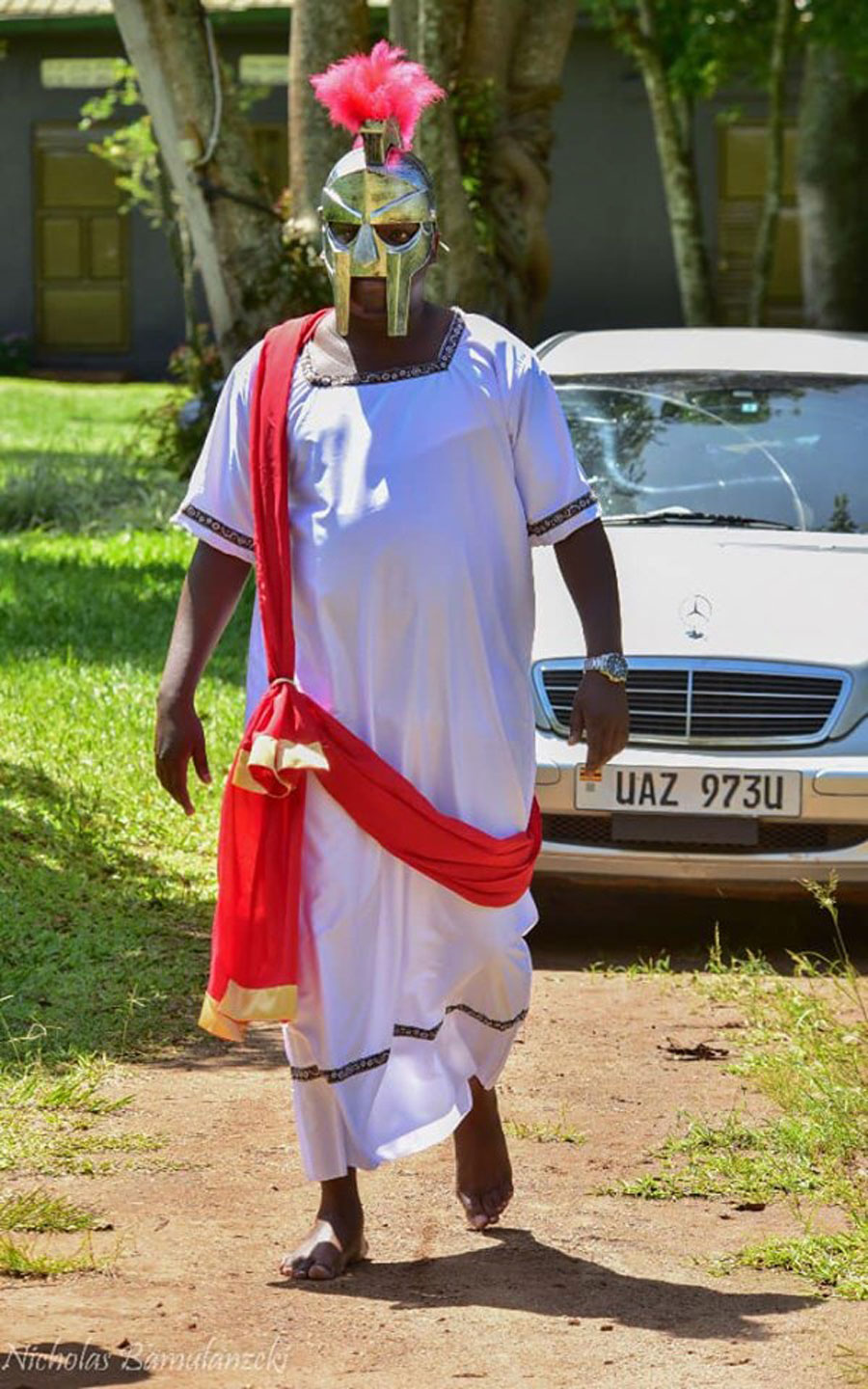 Salvador's wife-to-be Daphine Frankstock also graced the event in an out-fit matching with the comedian's. On Daphine's right, fashion designer Anitah Beryl, who also designed the bride's dress poses in a dress with soft pink hues and flowers.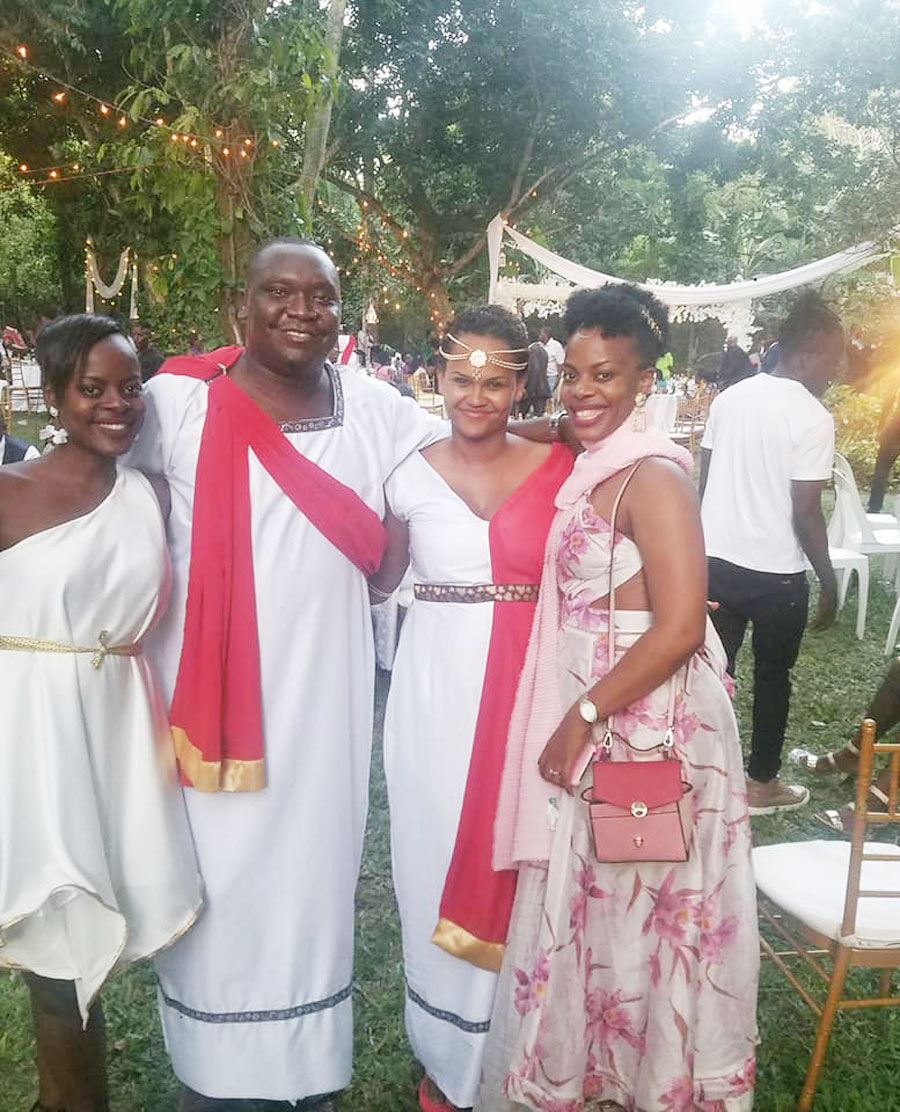 Mwasuze Mutya morning show host, Faridah Nakazibwe went for a long purple dress adorned with pearls and a veil. Her veil was left to flow, much to the resemblance of ancient Roman women than a wrapped Muslim veil.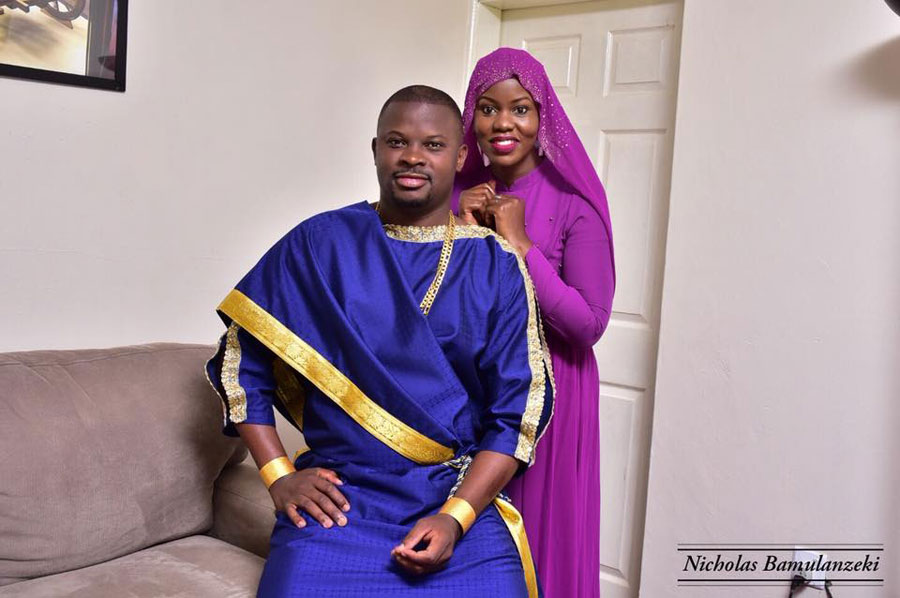 Music star sensation, Lydia Jazmine stepped up to play in a  long rusty golden dress, hugging every bit of her curves that she is well known for. She added a head gear known for ancient Roman, Greek and Egyptian women.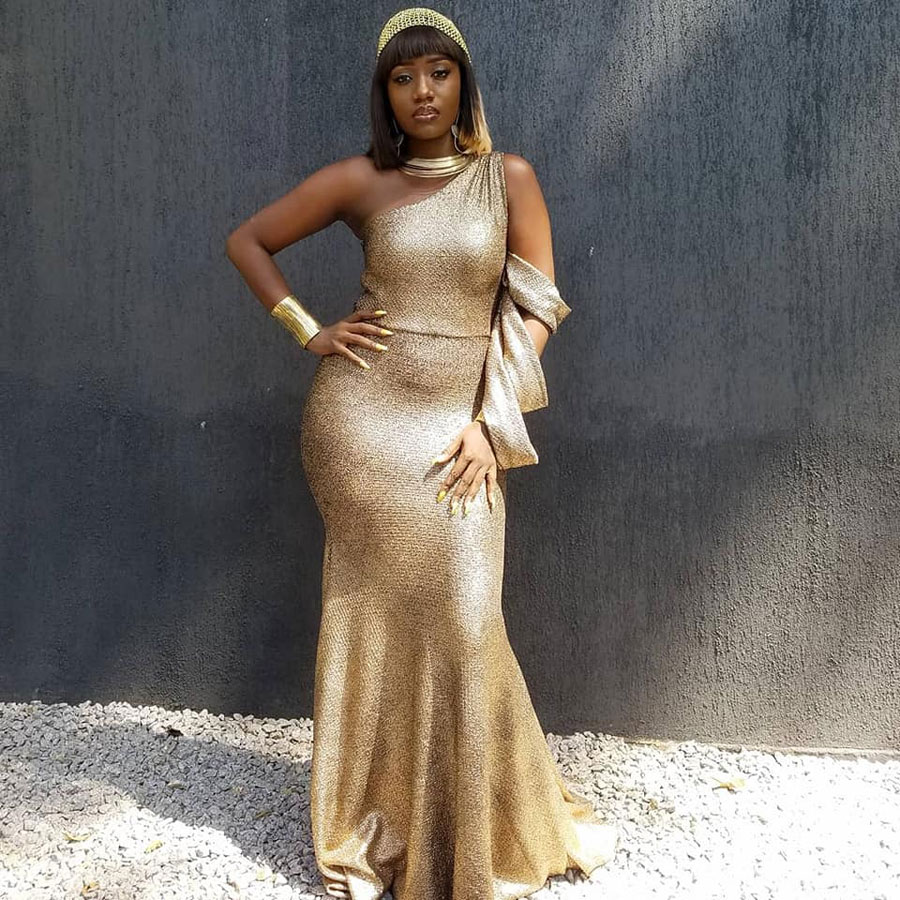 Former Live-wire show host Anatalia Ozi also graced the event. She went for a white jumpsuit but added a bit of beads in her hair to connect with the theme of the day.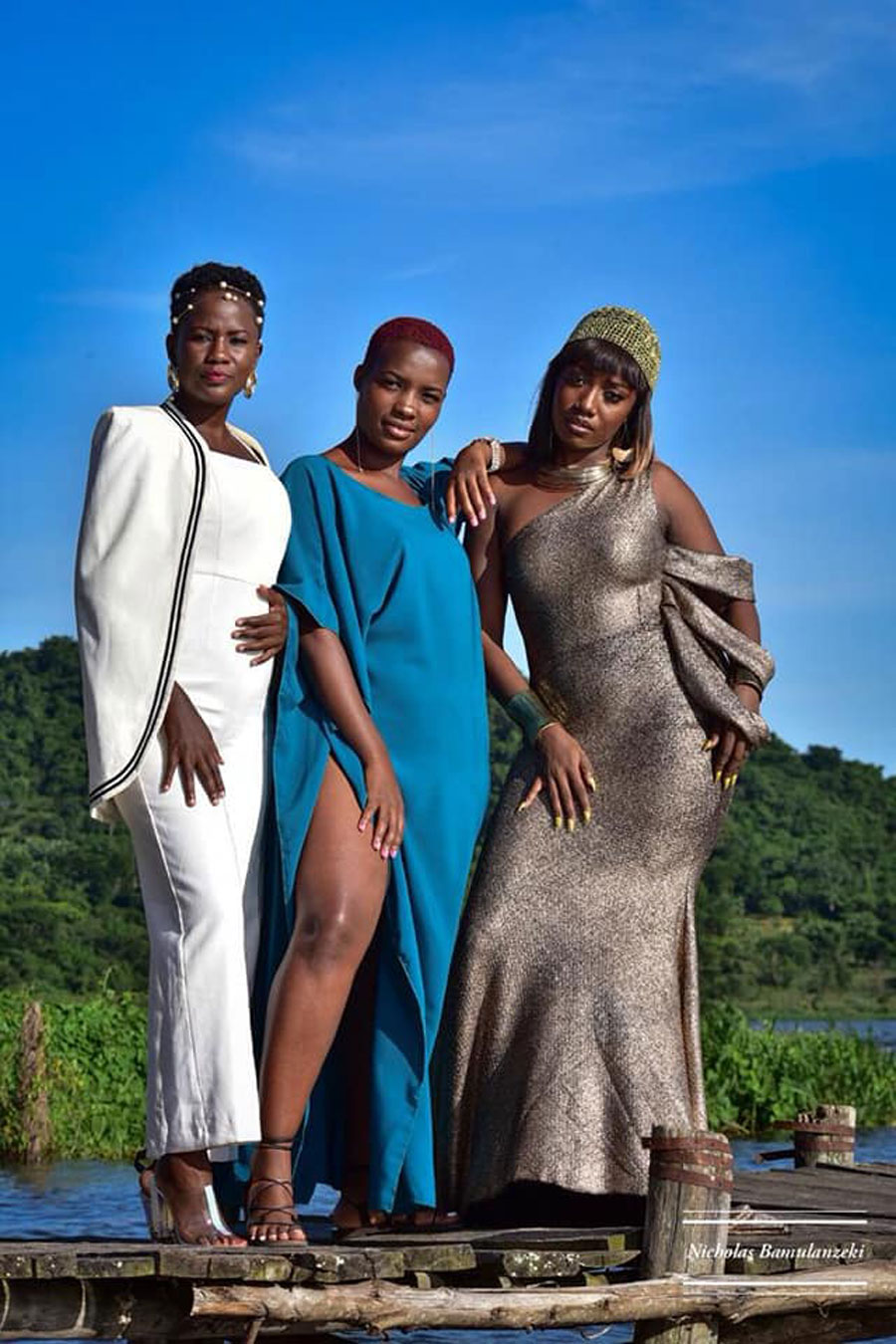 Comic star, Alex Muhangi made a mark with one of his signature suits, this time in a bright multi-coloured checkered pattern.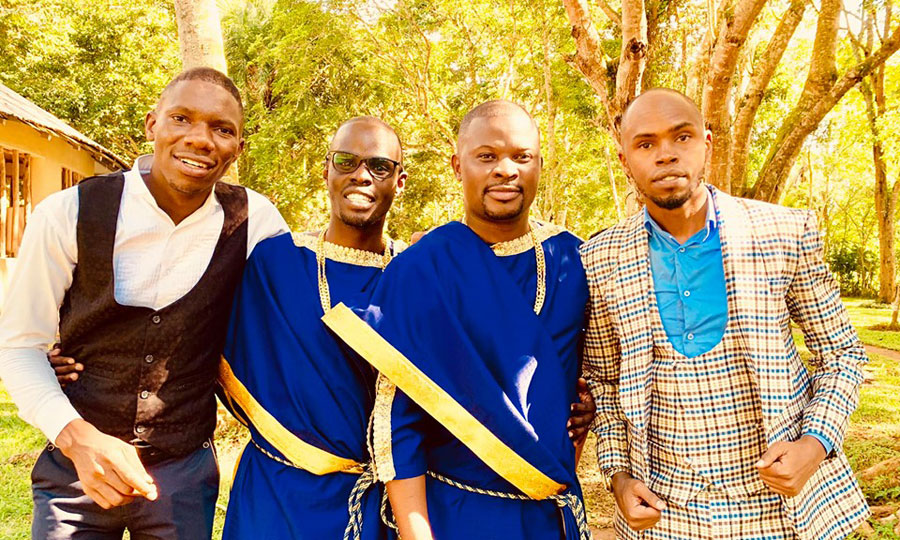 Television personalities Mitch (extreme left) and Nabwiso (extreme right) brought an African touch to the Island wedding.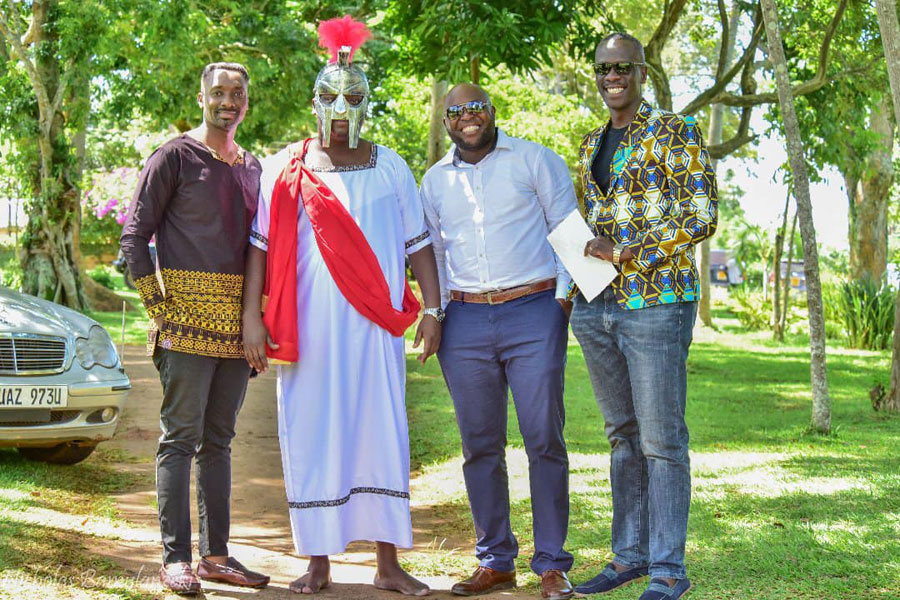 More pictures from the event;