Kasese songstress Heli Loyce Agaba, famously known as Heli Esli, introduced Sunshine Melody, the CEO Kanta Group of Companies to her parents in  Bwera, Kasese District on June 29, 2019.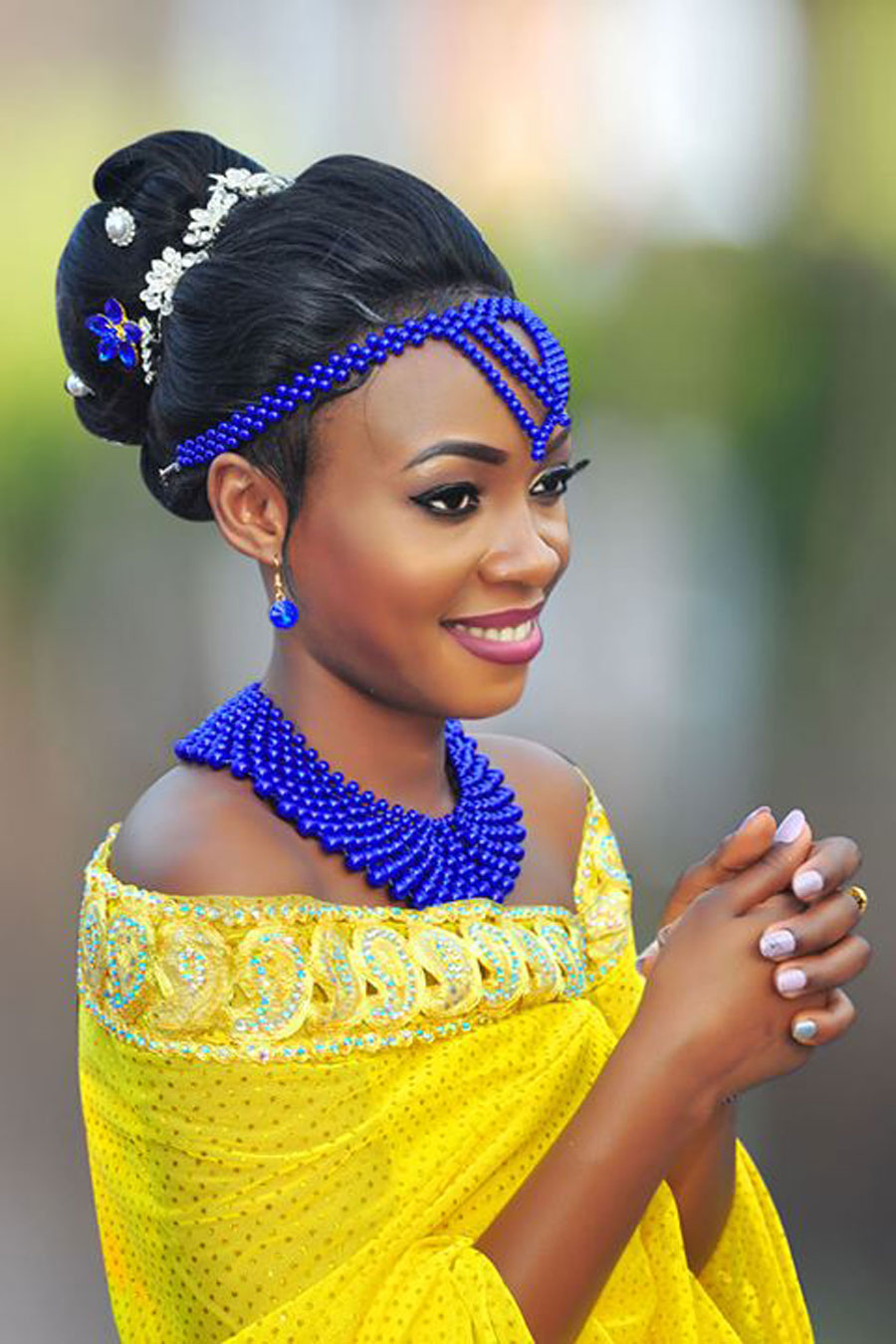 The groom and his best man made a style statement in their Nigerian outfits matching the bride's blue and white gomesi. Melody revealed that they chose Nigerian outfits to be different and stand out from all the other male guests who wore Kanzus.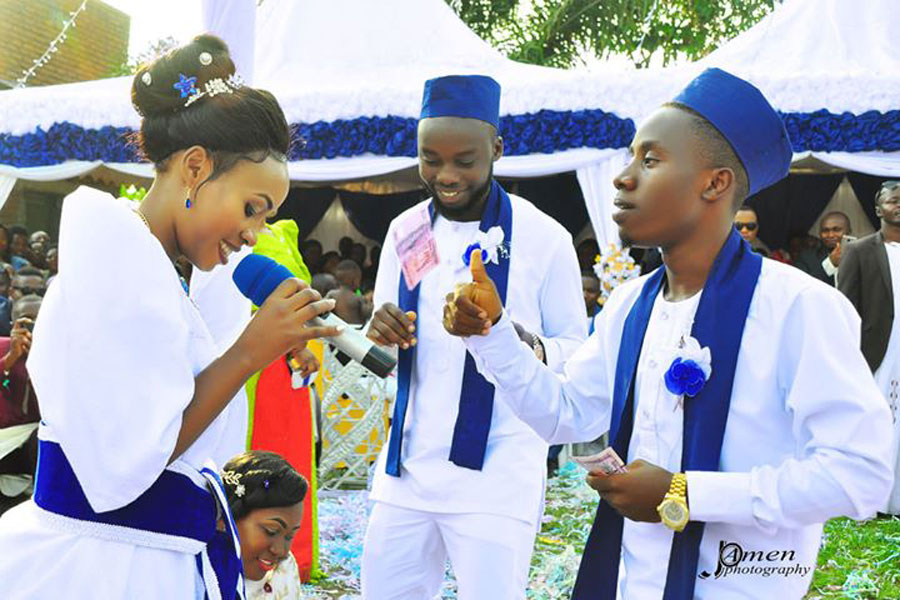 Heli was treated like royalty at the function as she was carried up high by her inlaws when she first made her debut.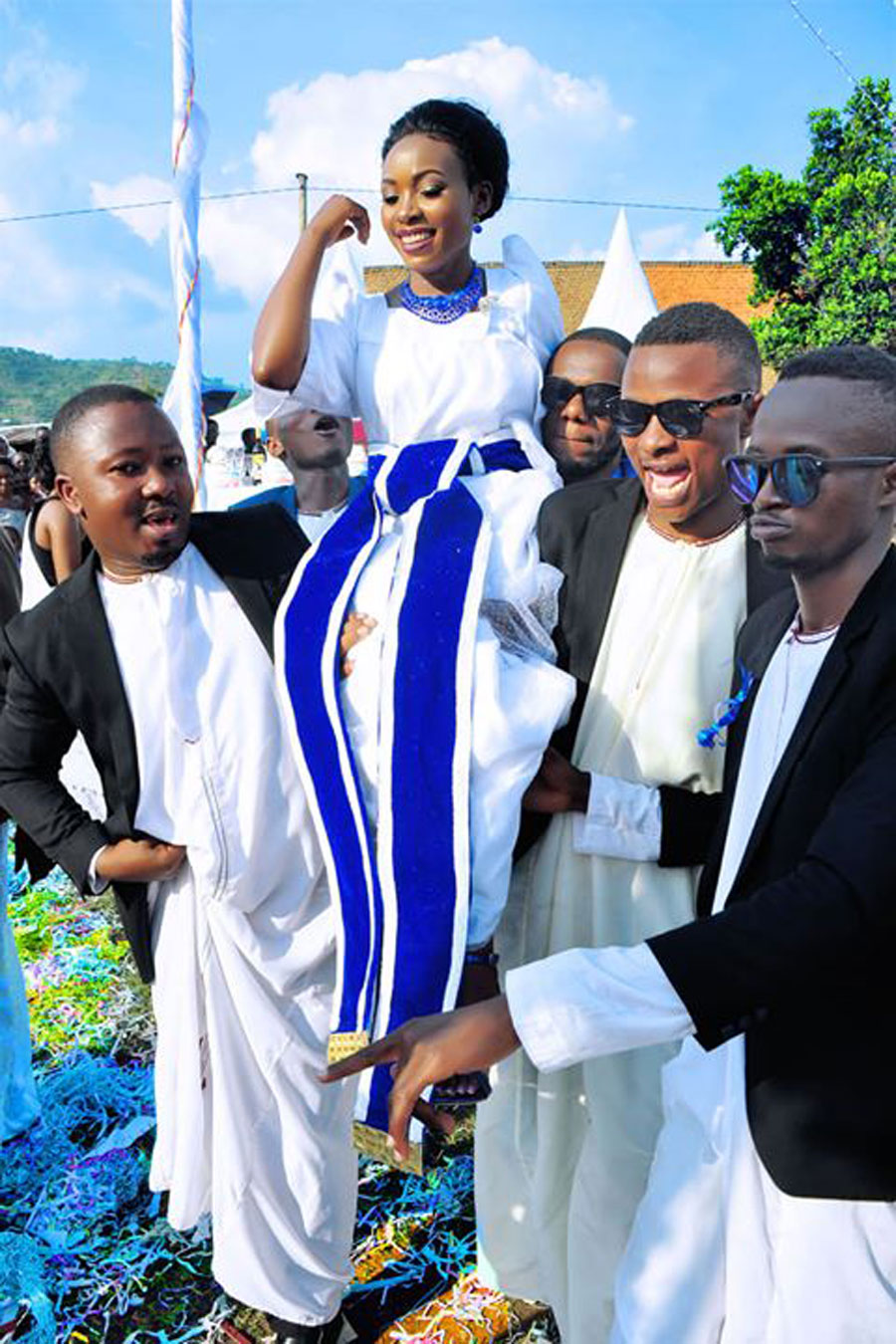 The songstress launched a new song for her man on the day, entitled Omukwe, loosely translated as the in-law.  The in-law thus wasted no time in splashing his bride with lots of Shs10,000 notes as she serenaded him.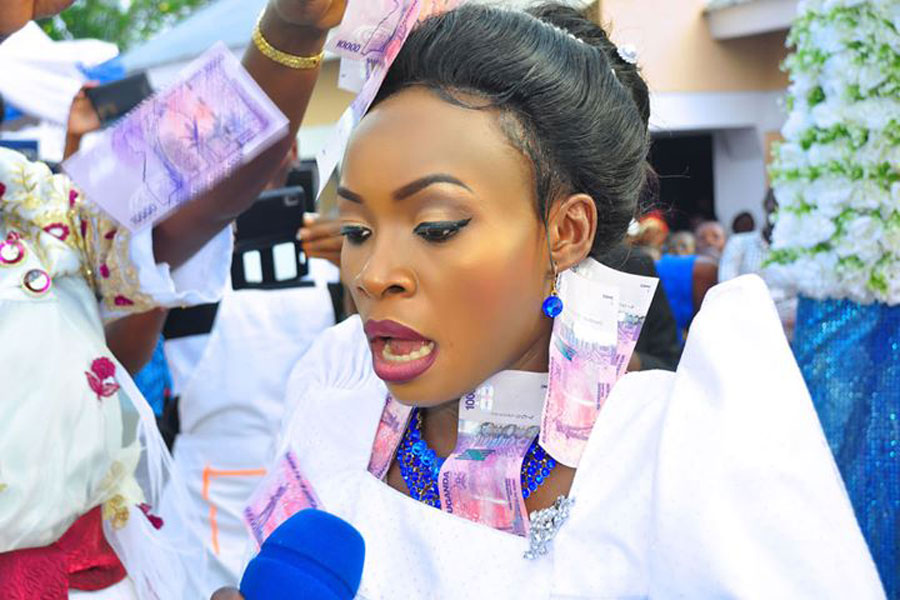 My wedding ran a story about the couple's proposal where friends were utilised to make the moment more meaningful.
+Here are some moments from the function.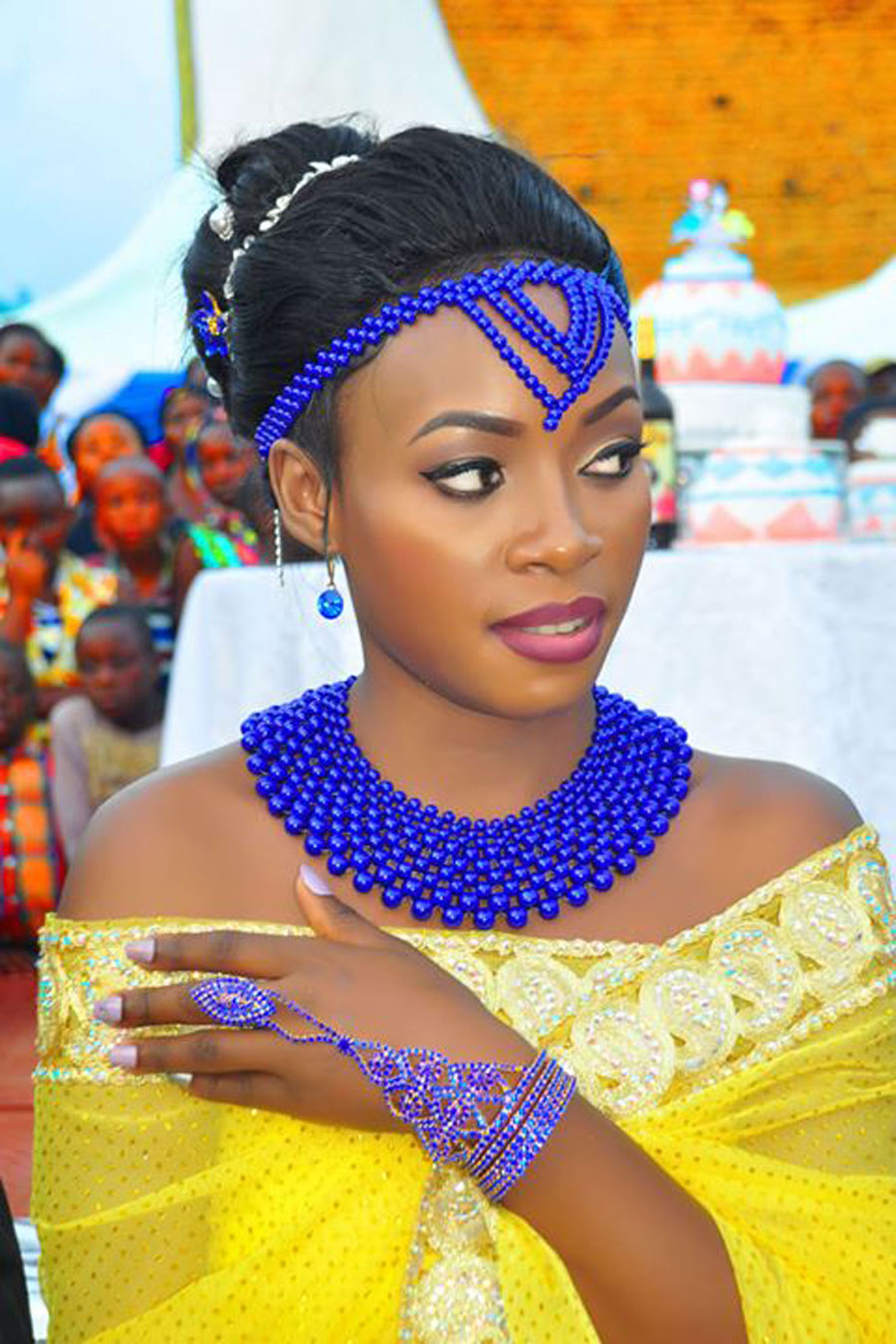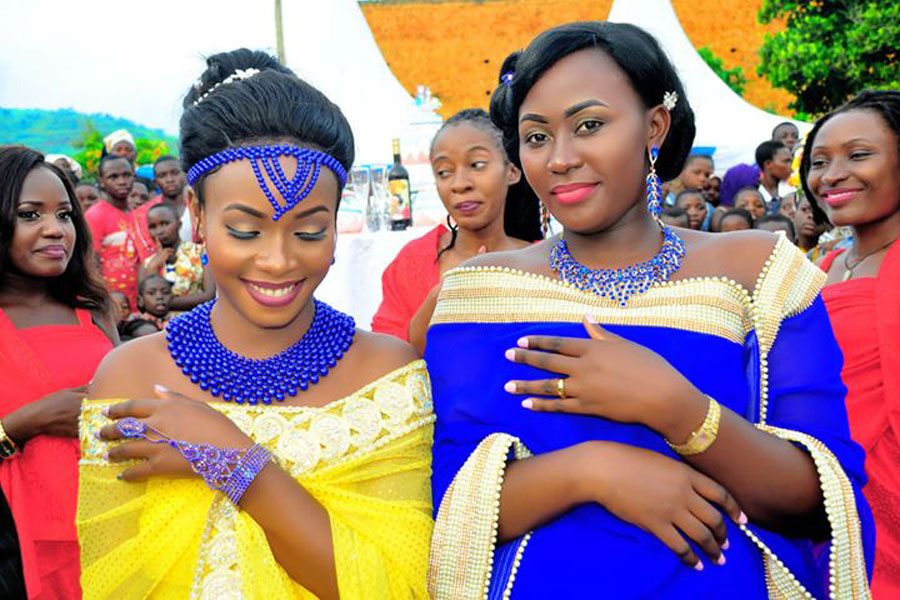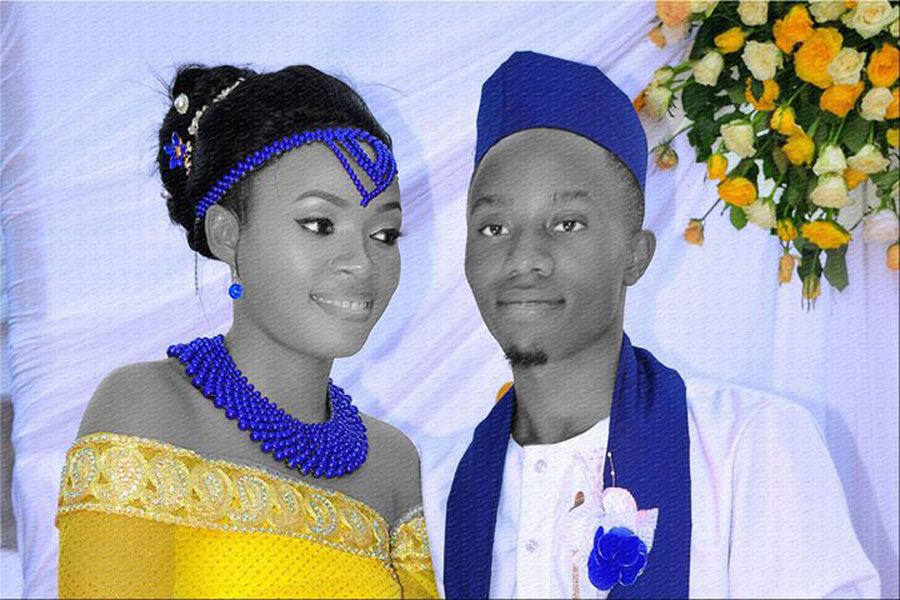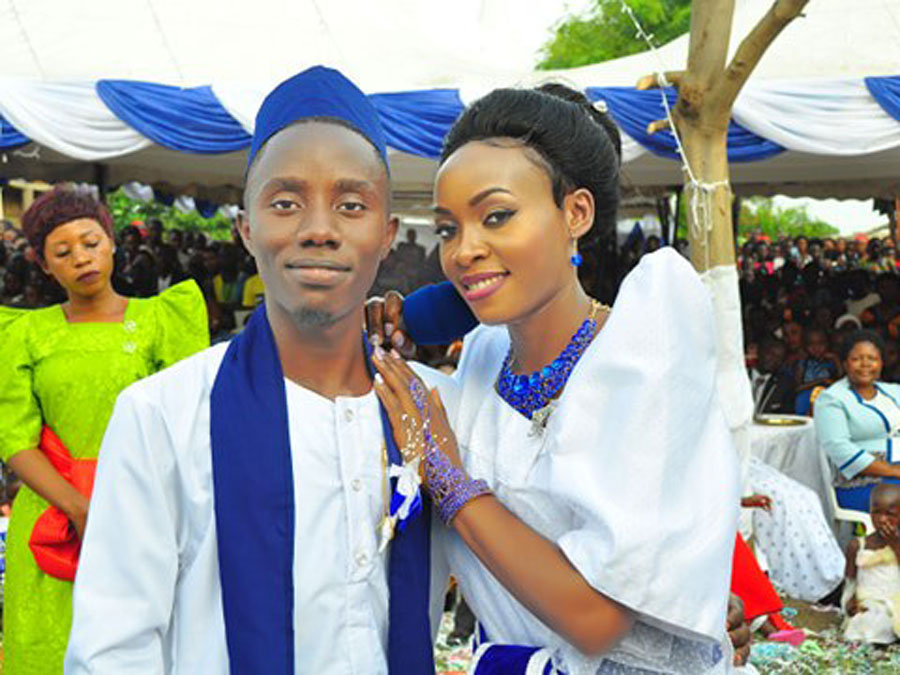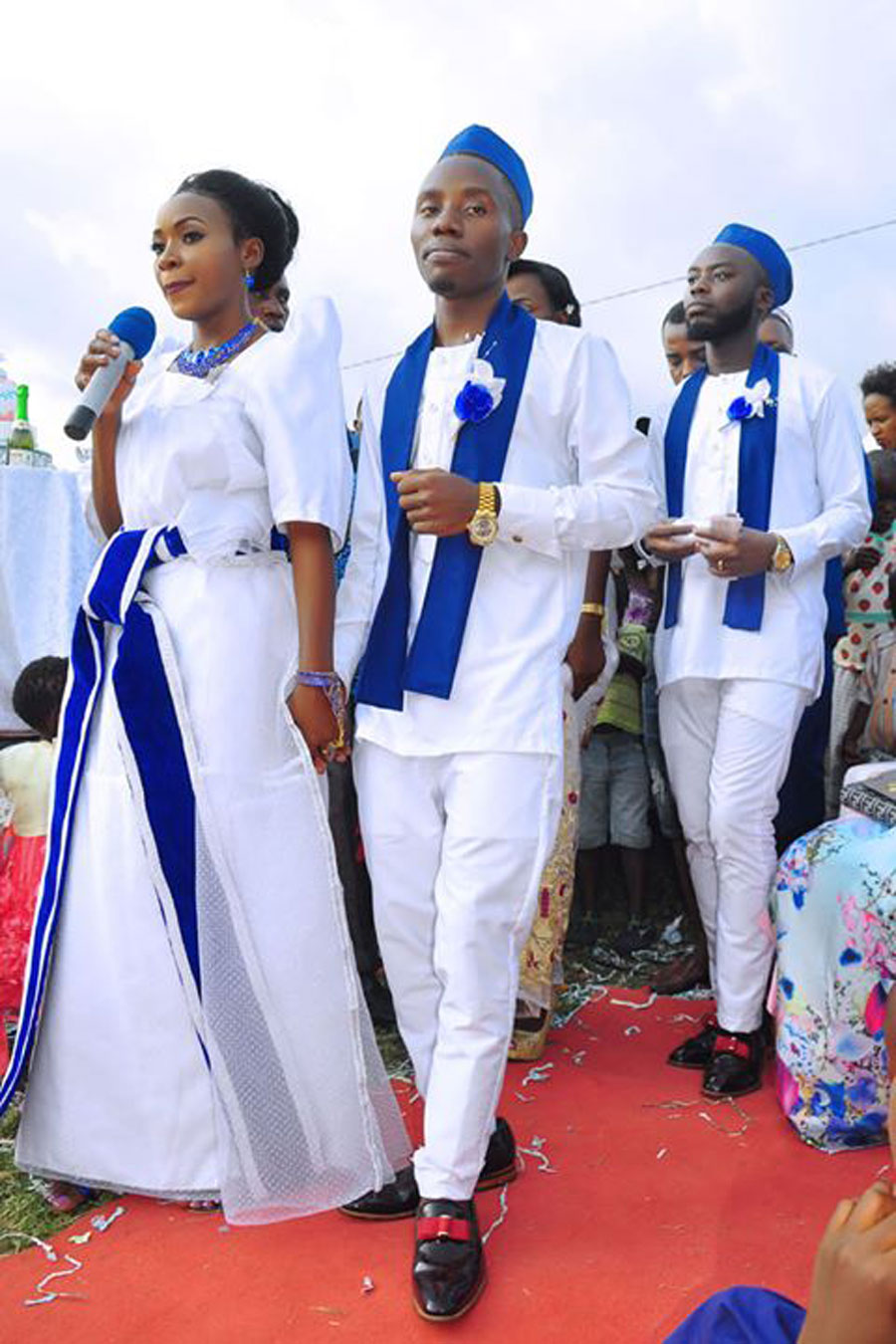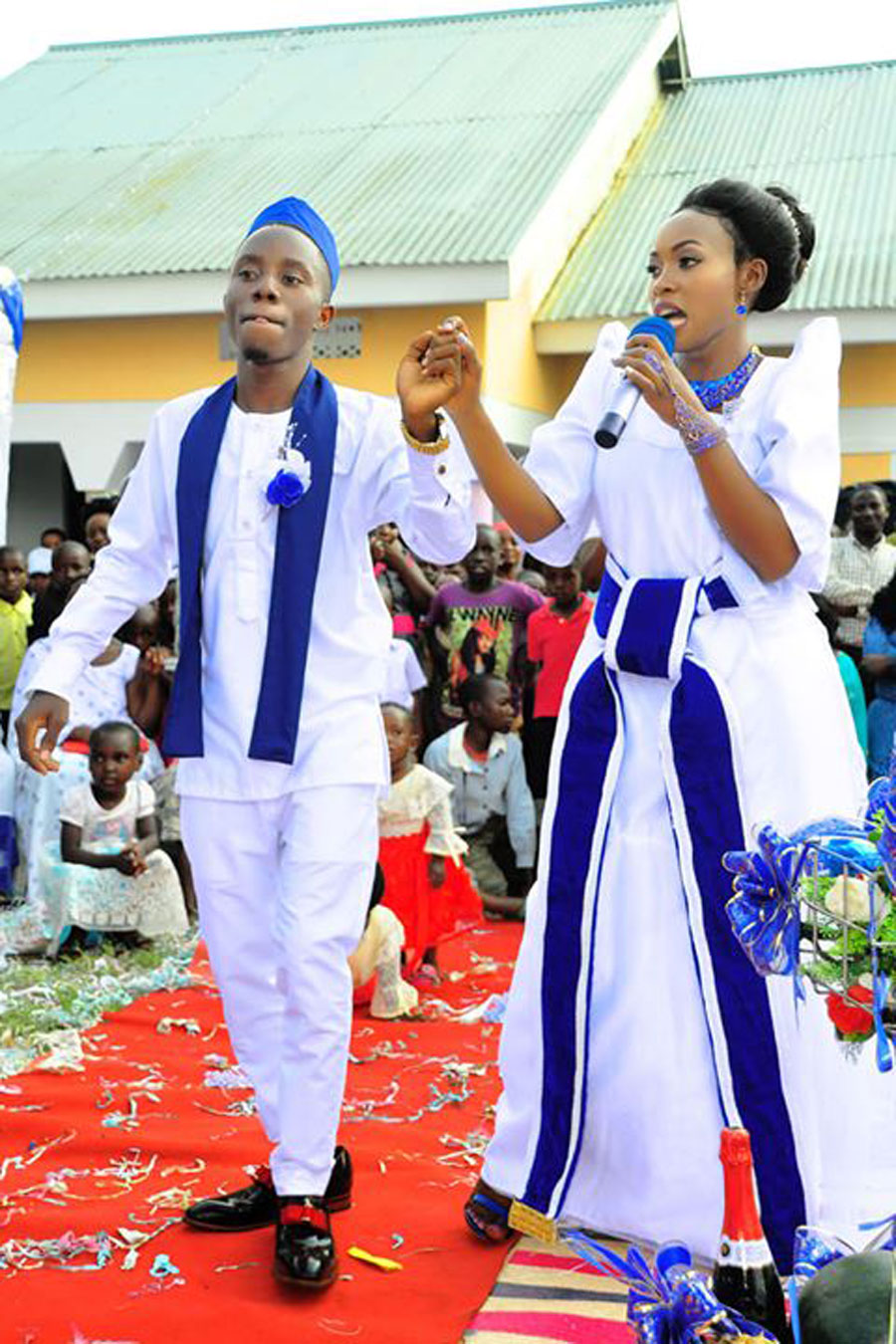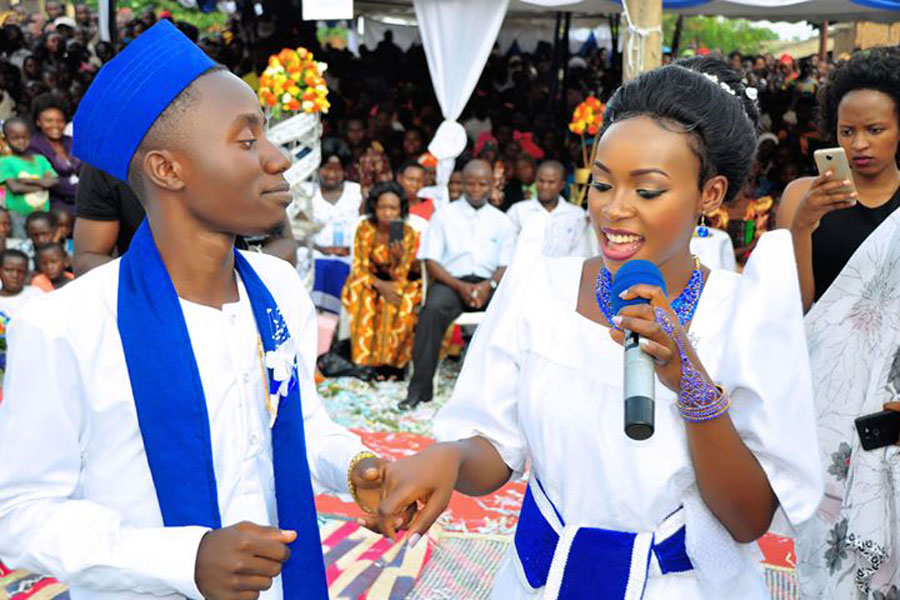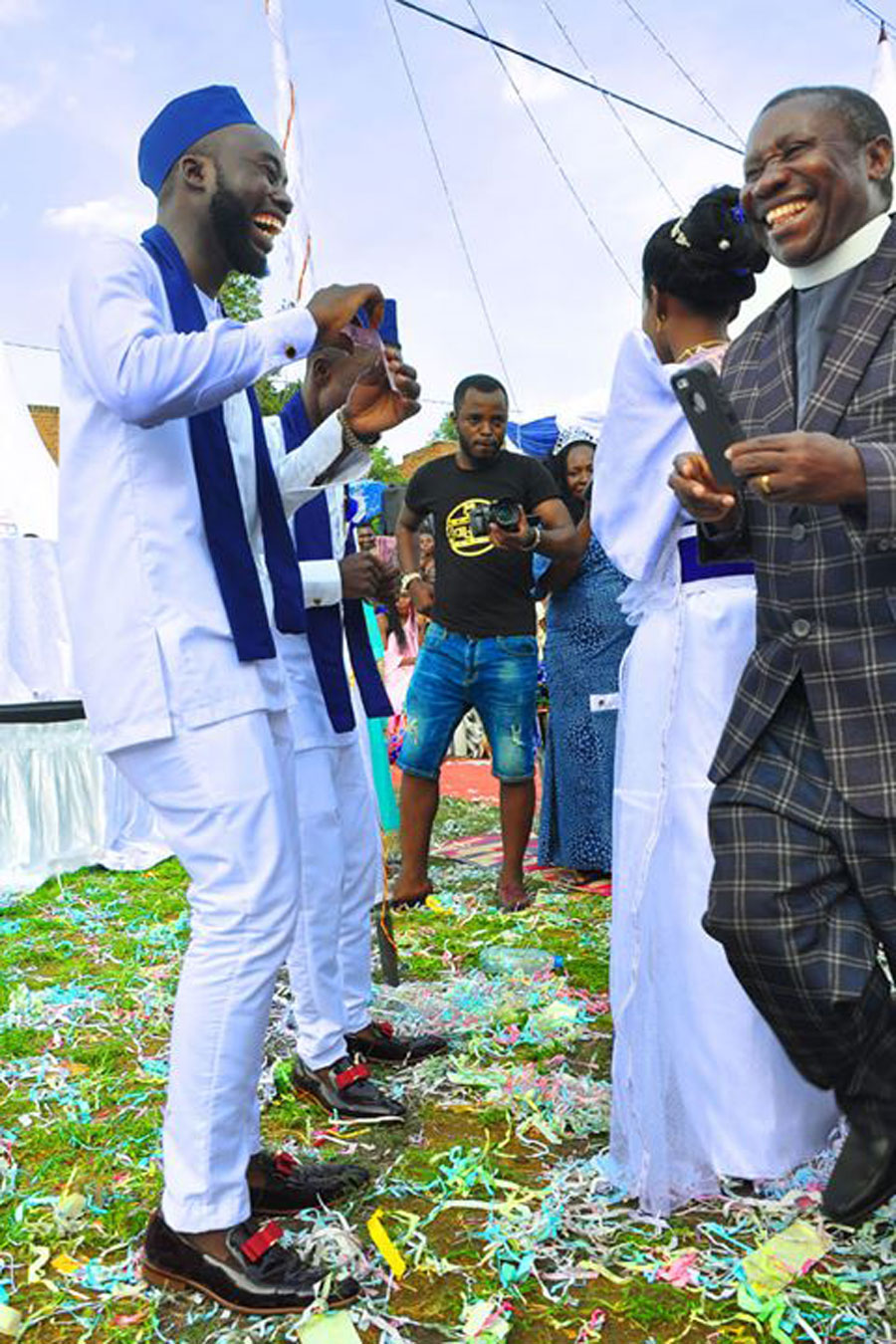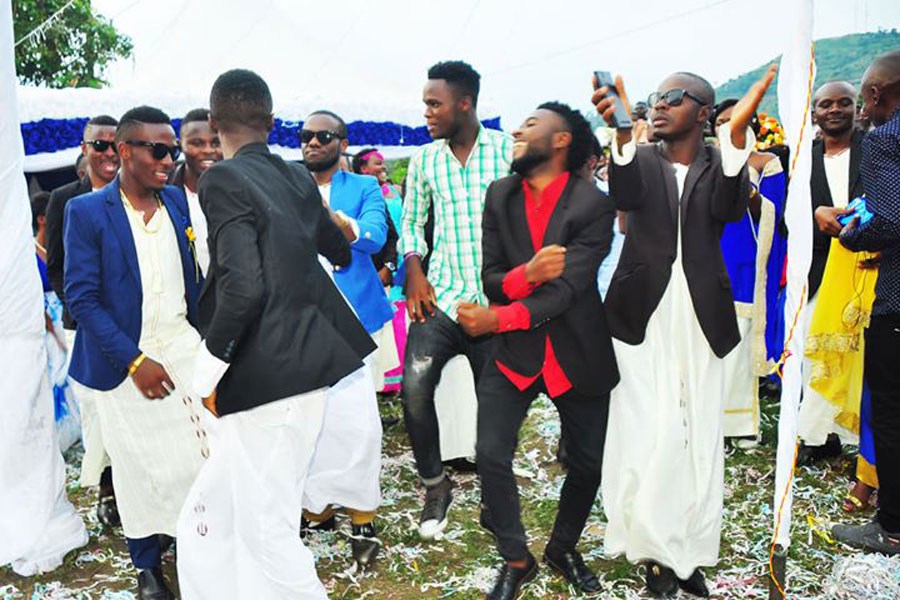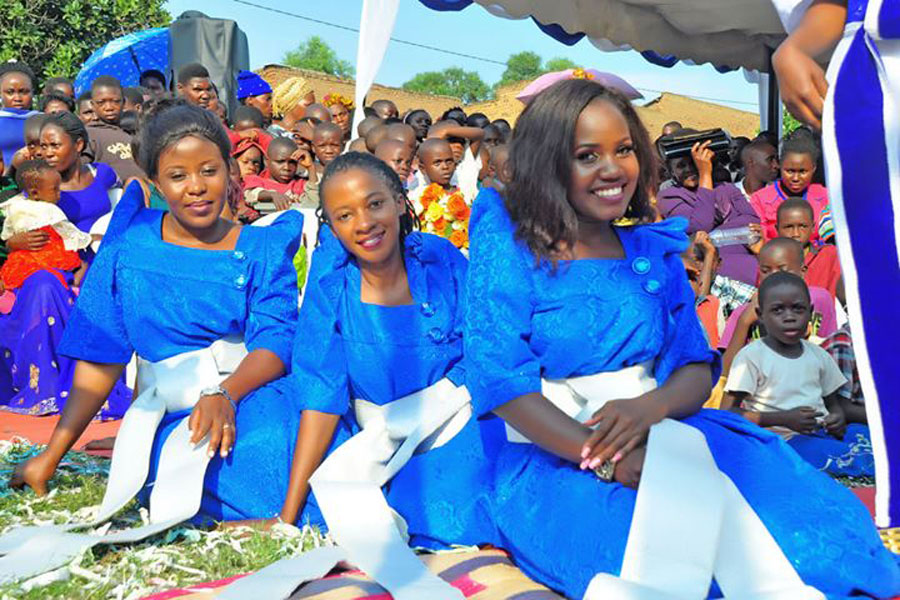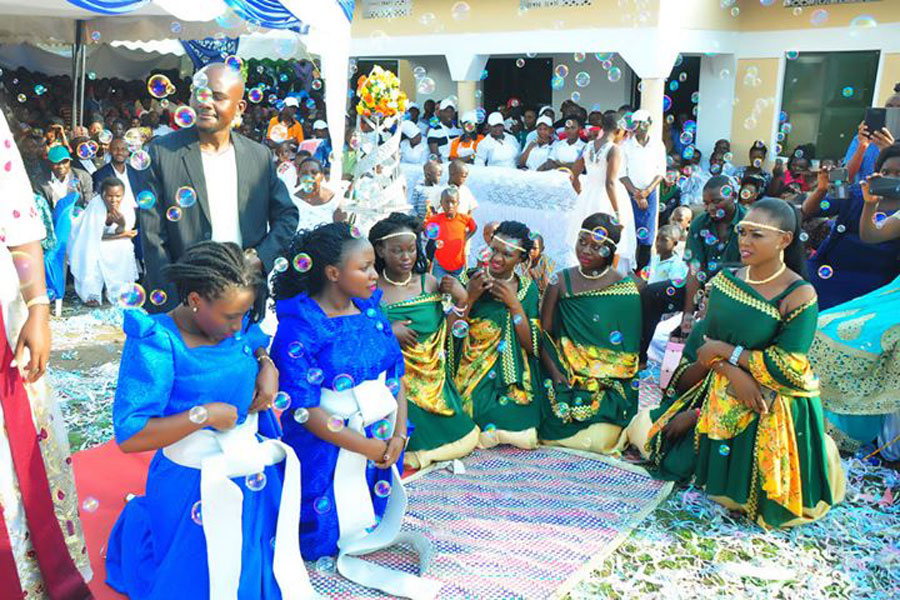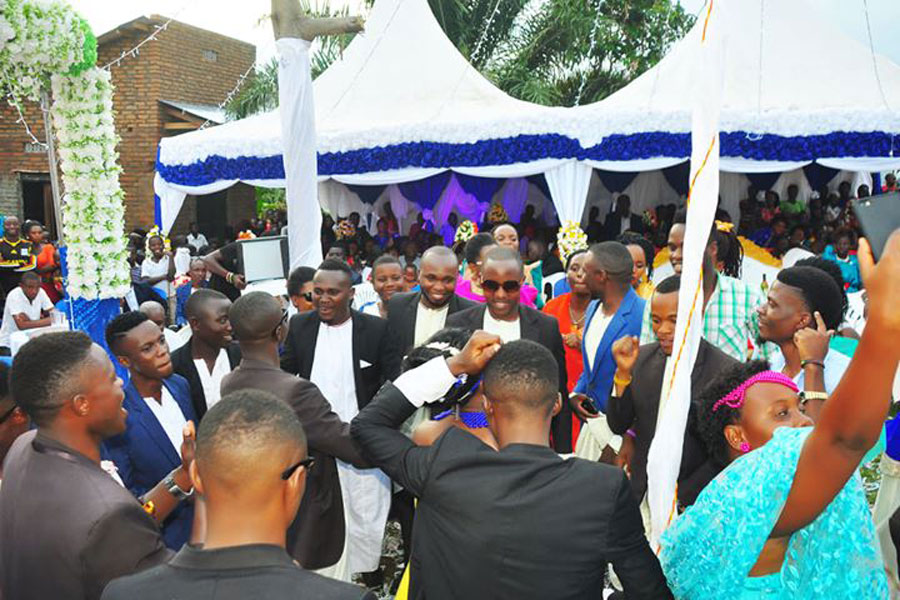 Watch the video