By Nabanja Rashim
Usually, it can be a little hard for a bride to pull off an elegant yet simple look at the same time, but Christabel Nansubuga, a co-host on 'The property show' airing on NTV proved us wrong as she stunned all the way through her 3 ceremonies while making it official with her husband Edwin Musiime.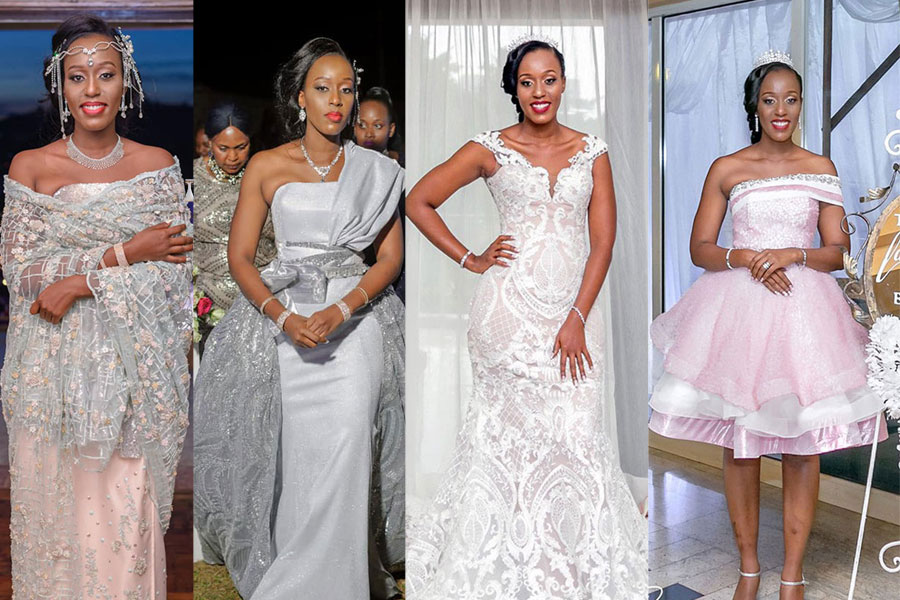 The couple had their first ceremony in Mutungo, where Christabel introduced Edwin to her friends and family, followed by a pre-wedding boat cruise at Lake Victoria Serena Resort, Kigo and then finalized everything with a beautiful wedding ceremony at the Kampala Serena hotel on Saturday, August 10th 2019.
The gorgeous bride was designed by renowned fashion designer Anitah Beryl of Beryl Couture who also happened to be the groom's best lady.
We take you through her outfits for the day.
 Introduction ceremony
The bride was dressed in three outfits for the day.
The gold and purple crystal gomesi
Christabel stepped out in a beautiful crystal-embellished purple and gold gomesi that she accessorized with a heart-melting smile.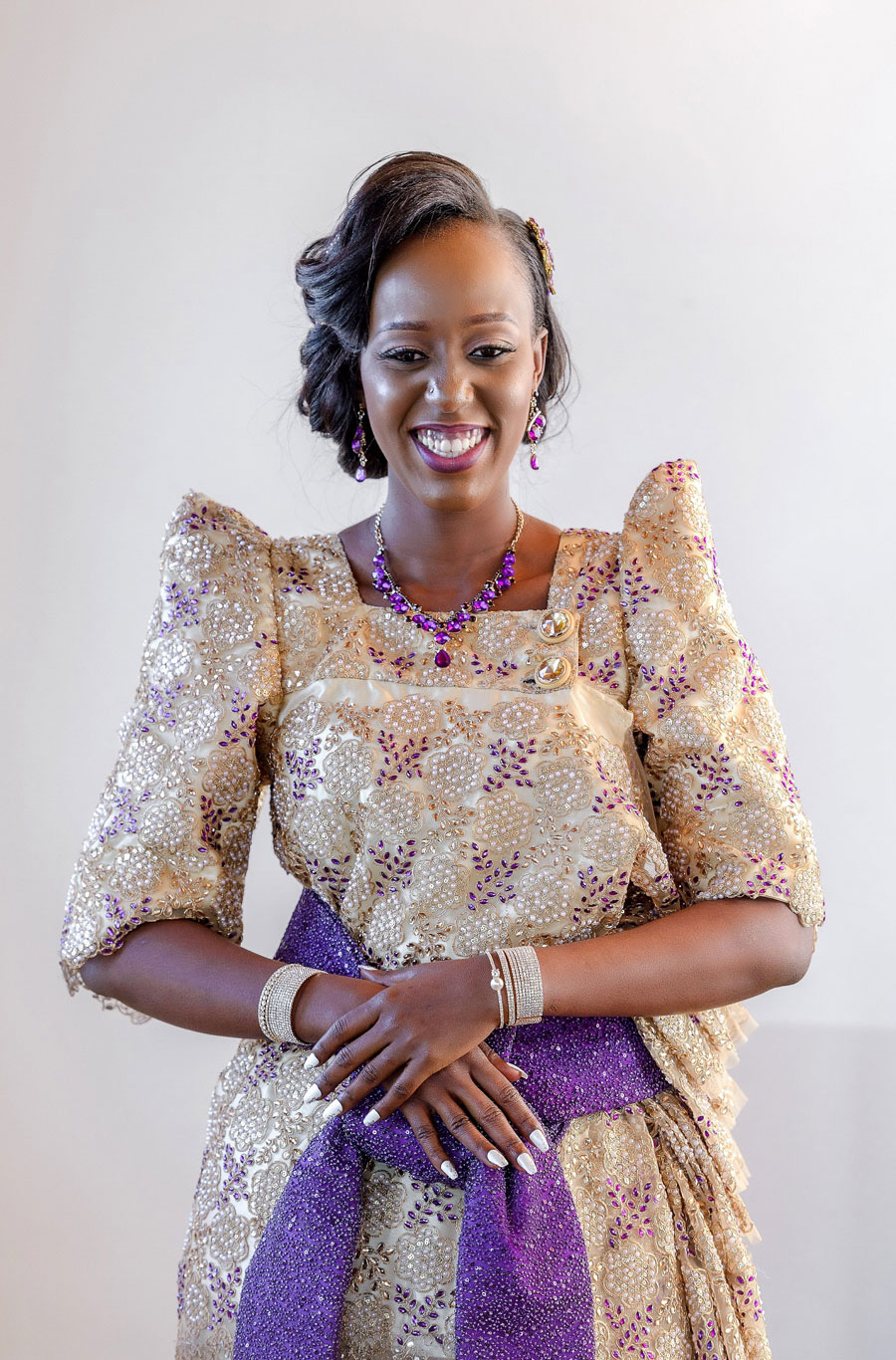 The bride also coupled the gomesi with a simple necklace, earrings and hair jewelry that all had purple crystals making her gomesi stand out more. She then went for a neutral makeup look with purple lipstick, and an up-hair do that just added a bonus to her striking beauty.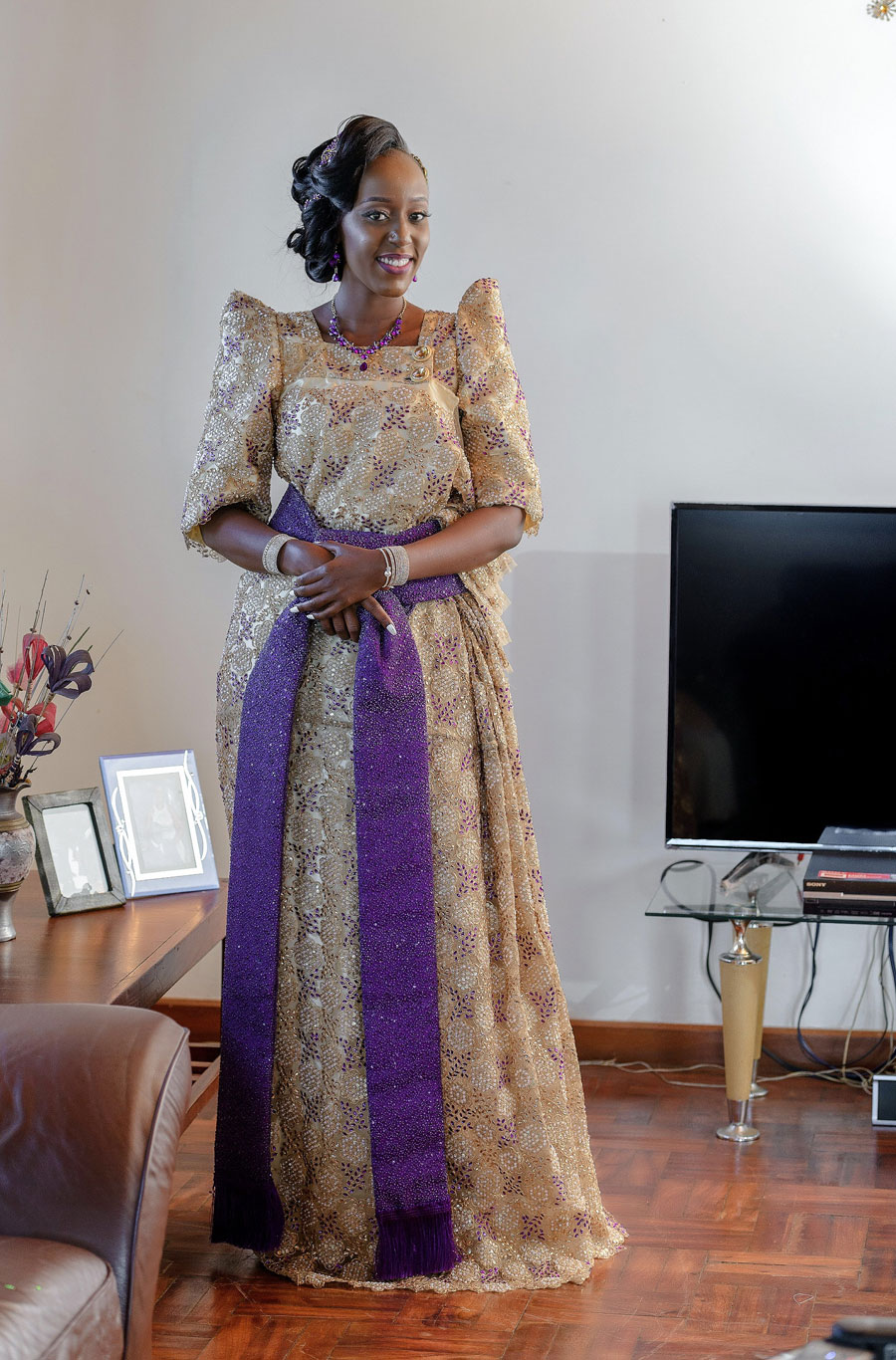 The 'mashuka'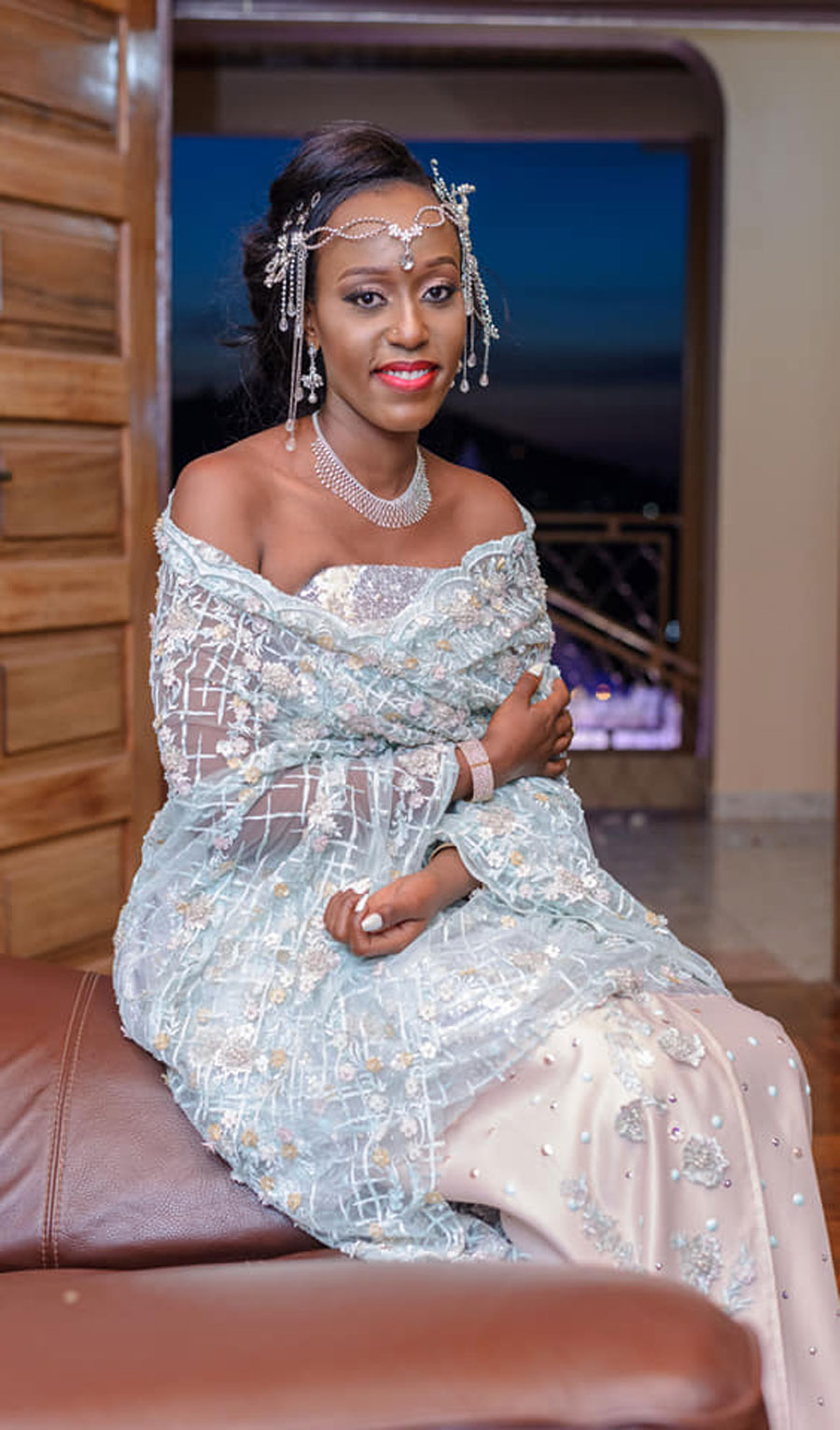 The bride's second traditional wear was a crystal blue and peach western attire embedded with flowers also locally known as mashuka. The attire was coupled with silver jewelry including a chandelier-like crown that complimented her face well.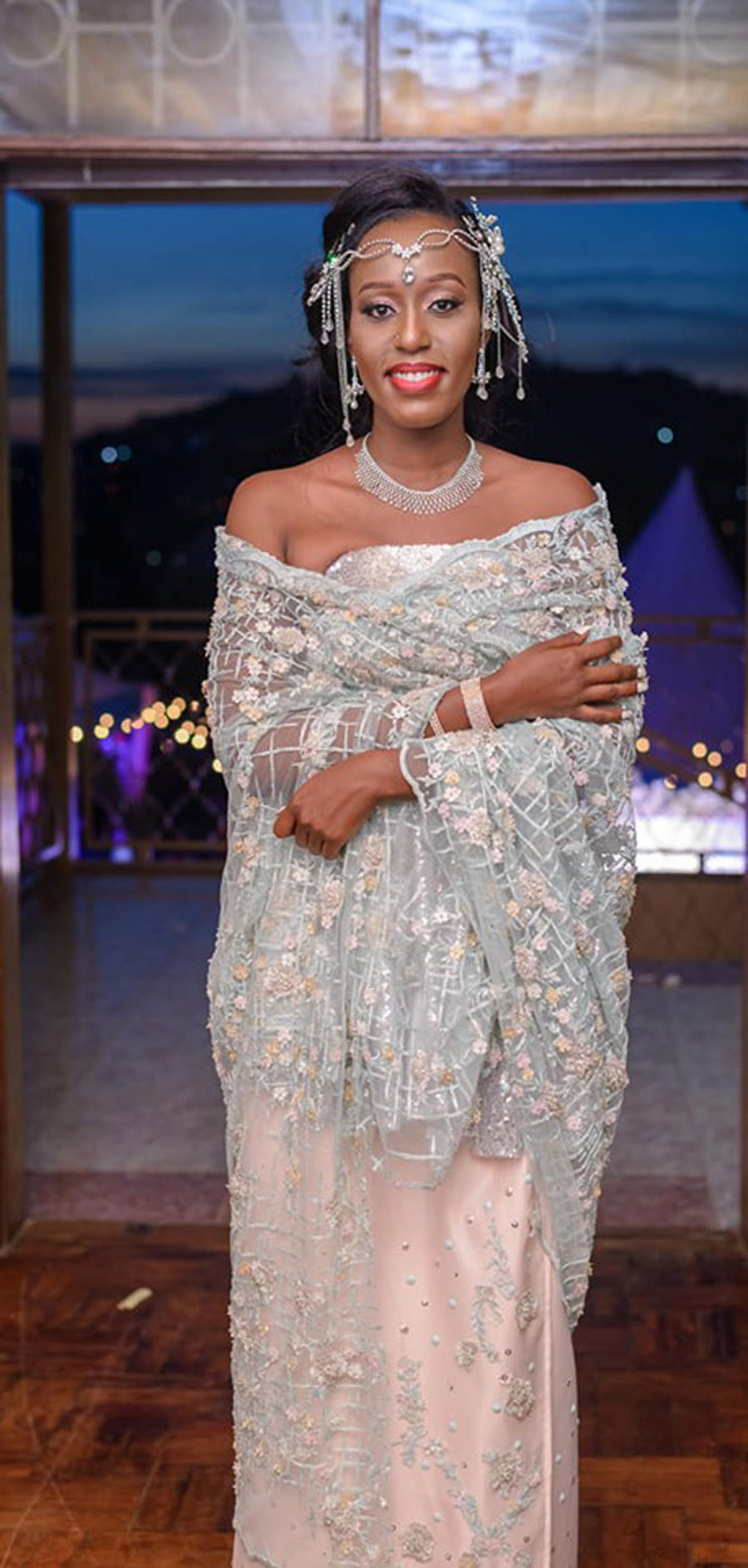 Christabel kept her make up neutral, only changing her lipstick to red this time.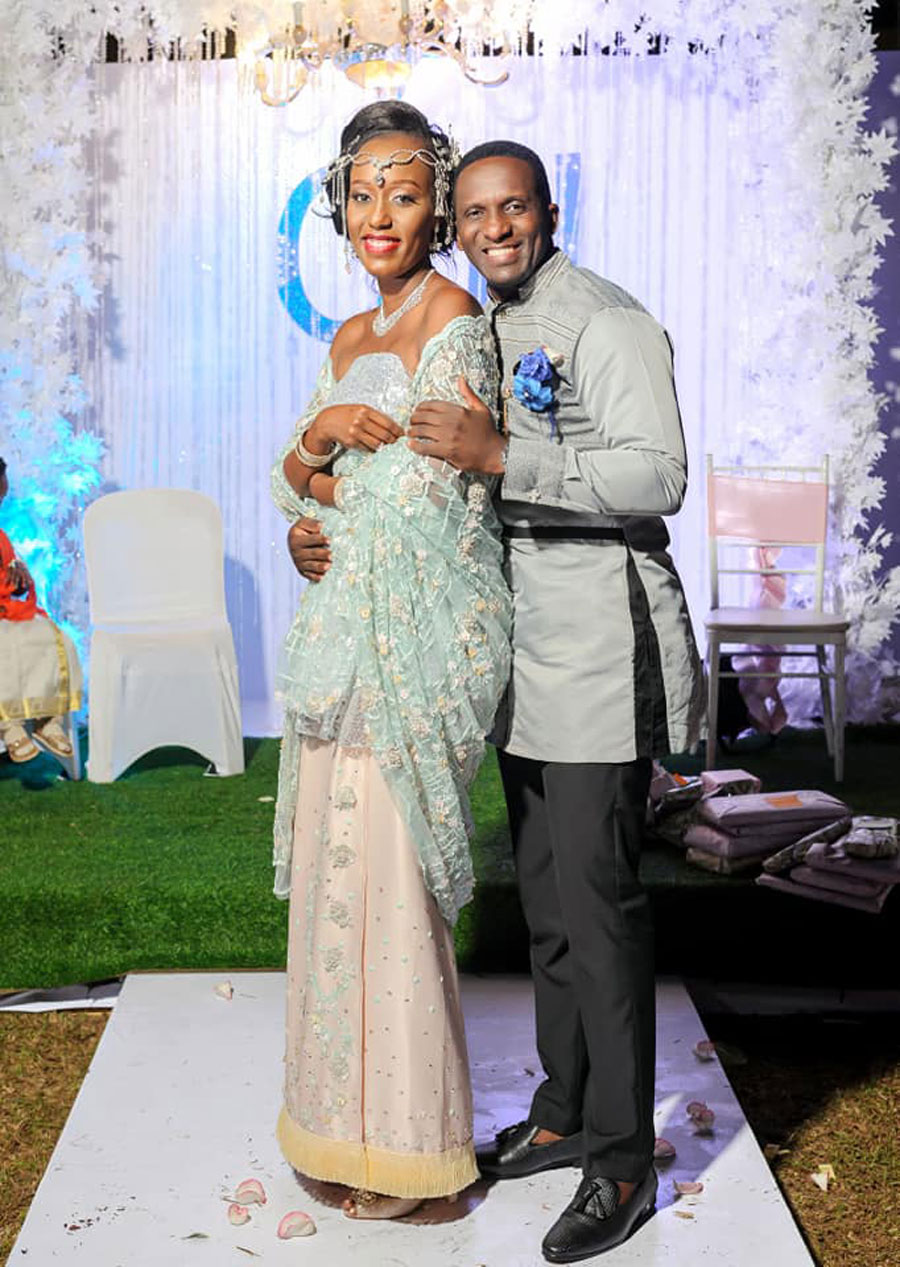 Christabell wore peep-toe shoes matching her mashuka in colour..
The give-away changing gown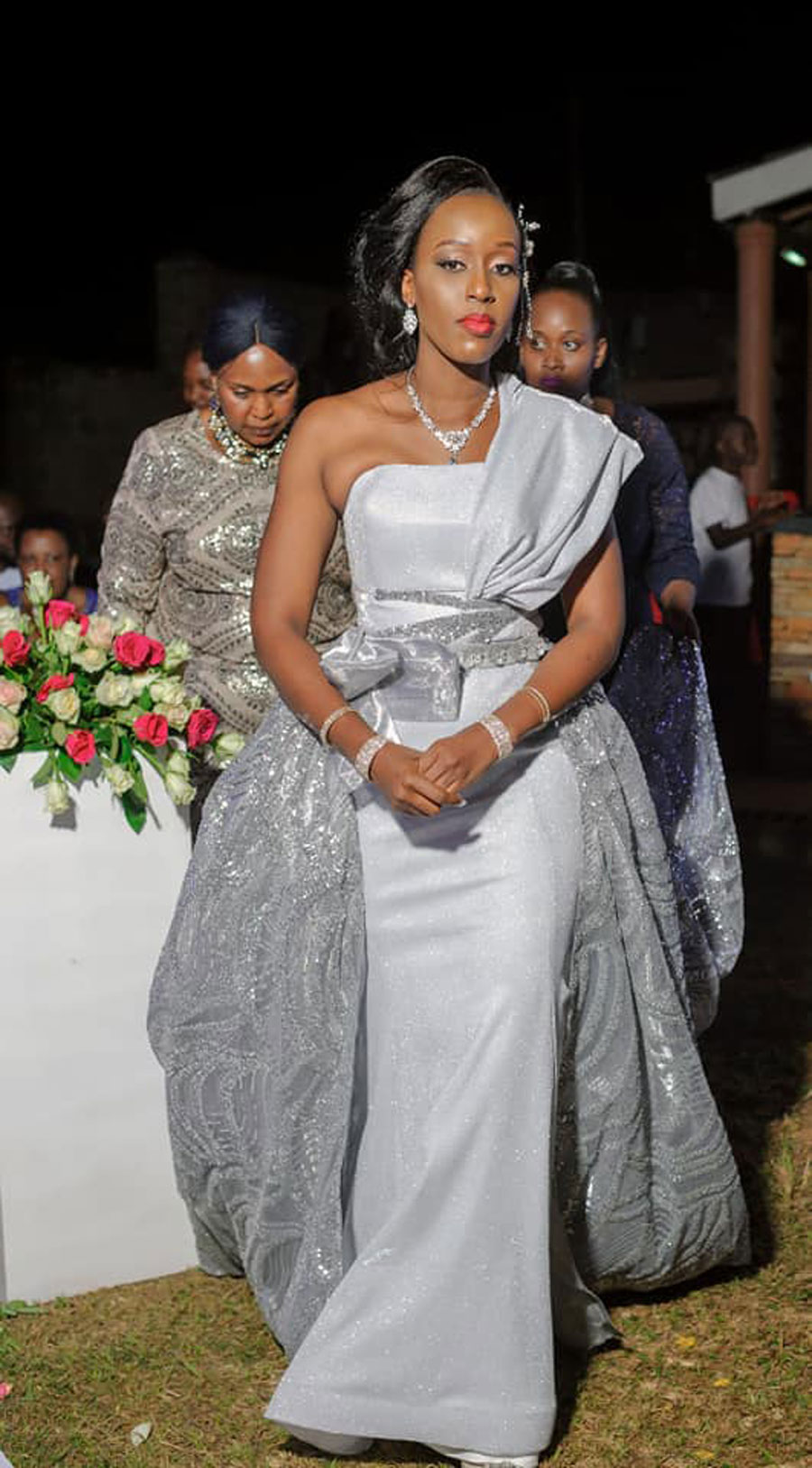 Christabell changed into a silver and grey evening gown during her giveaway that matched well with her husband's grey and black coat.  She coupled it too with silver jewelry. Noticeably, she maintained her red lipstick for this look.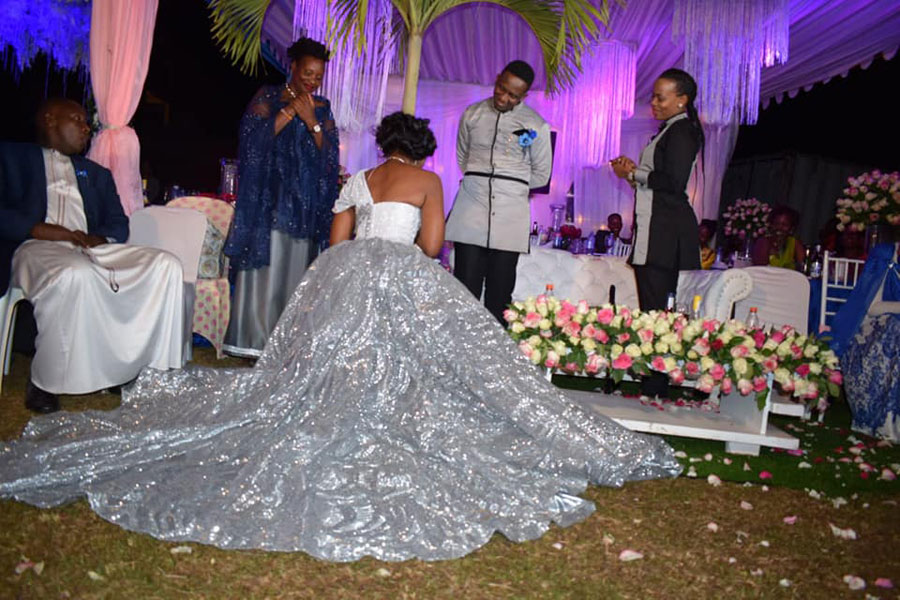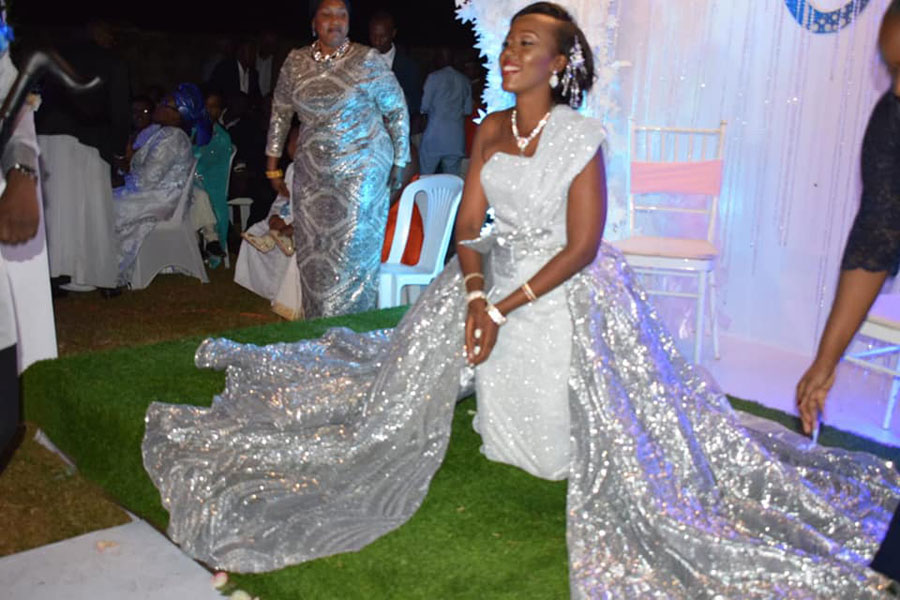 The pre-wedding
After their introduction ceremony, the couple had a private, only invite pre-wedding boat cruise on Thursday August 8, 2019, and the bride-to-be still managed to stun in her choice of attire.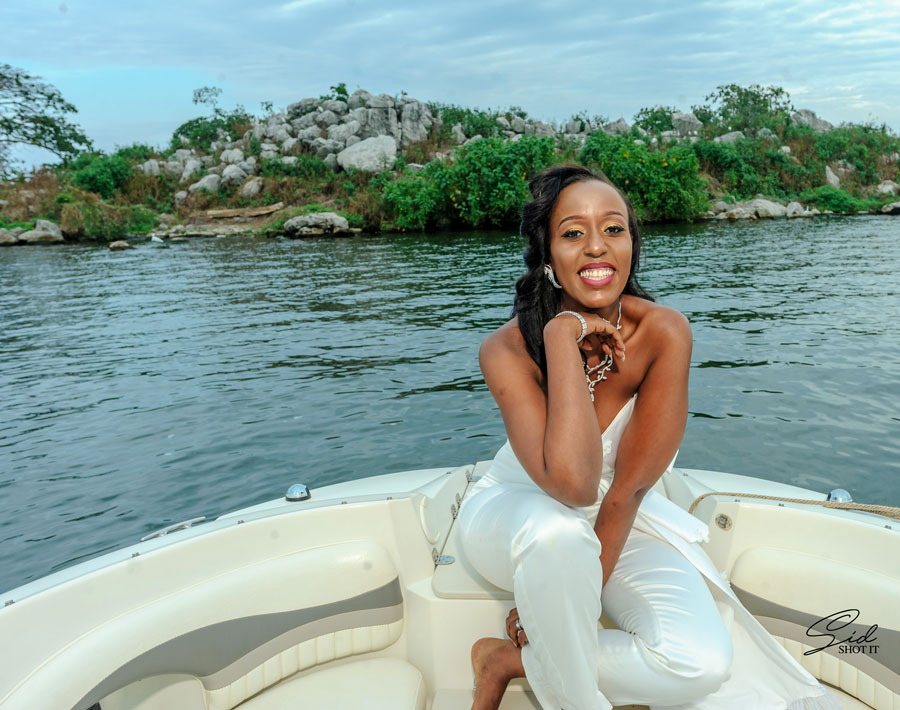 The all-white Jumpsuit
The celebrations being at Lake Victoria Serena Resort, Kigo, Christabel wore an all-white strapless jumpsuit coupled with silver jewelry and clutch. She matched this outfit with jaw-dropping silver stiletto shoes.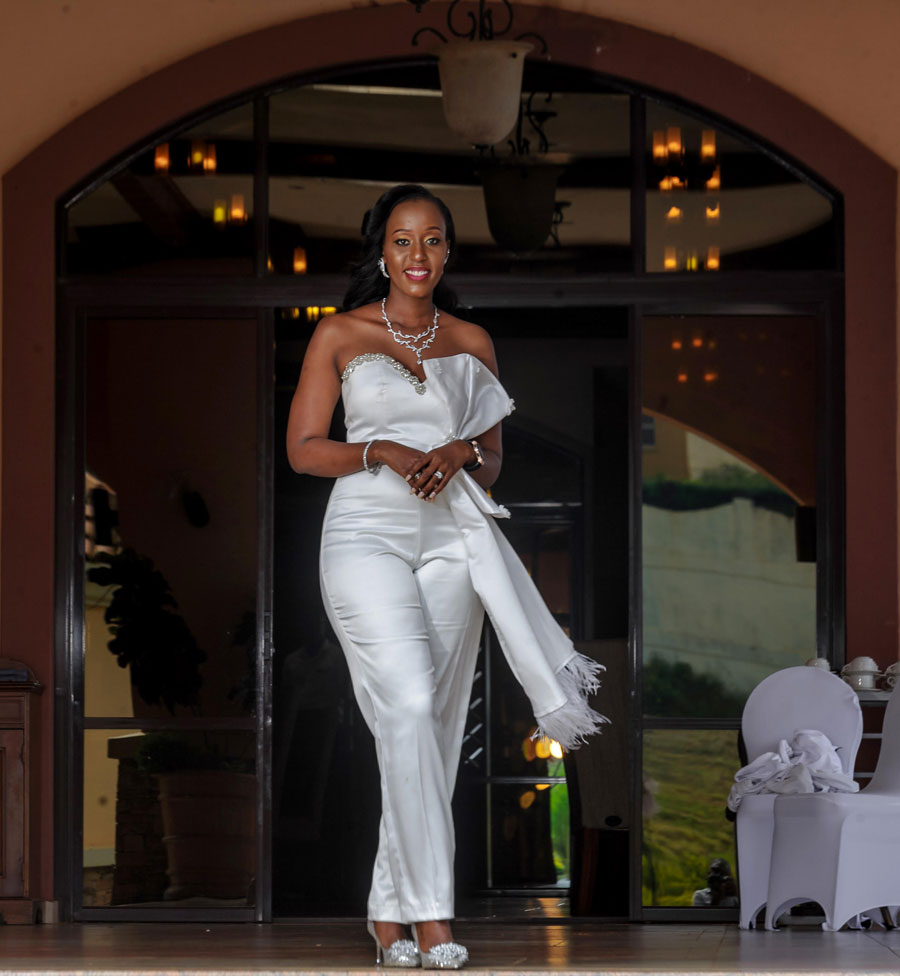 The look suited both the luxurious ambiance of the resort and the lighthearted feel of a boat cruise.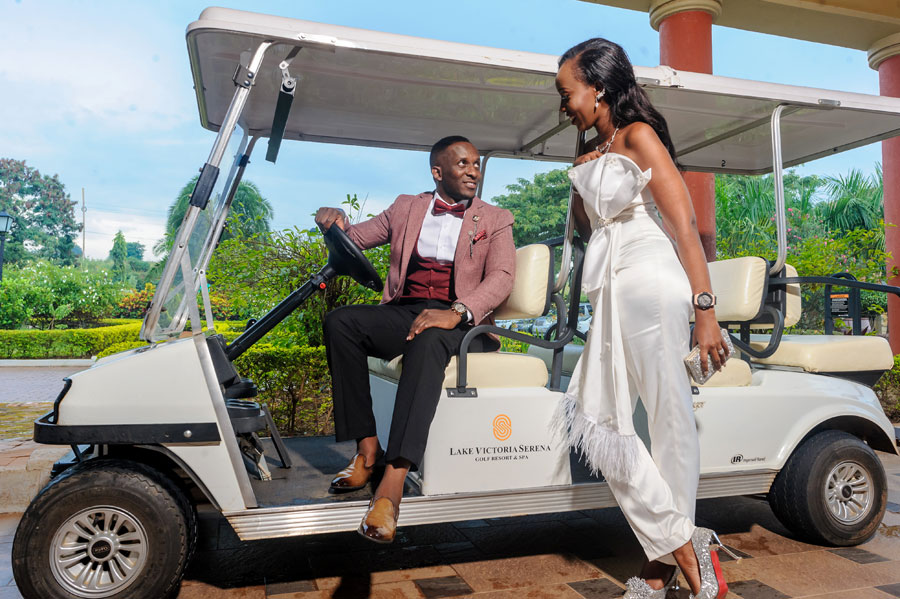 The wedding
The couple finally exchanged vows on Saturday, August 10 where  UK based Evangelist Pastor Bruce Oliver officiated their matrimony.
The gown.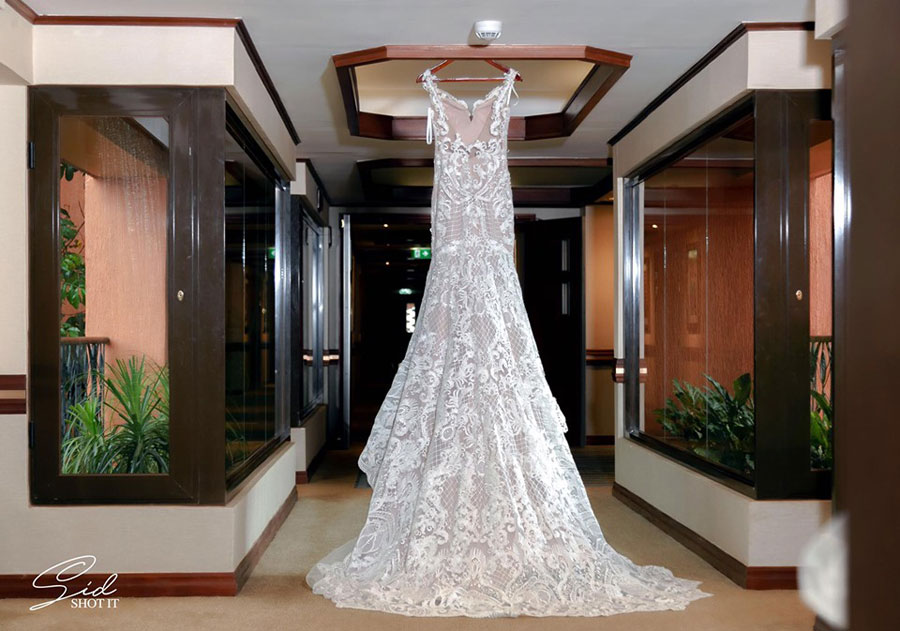 Christabell stepped out in a white-netted mermaid gown embroidered with decorative patterns. The dress was accessorised with a one-tier Lace Applique Edge Cathedral Bridal Veil.
She also accessorized it with small delicate silver bracelets, earrings and tiara.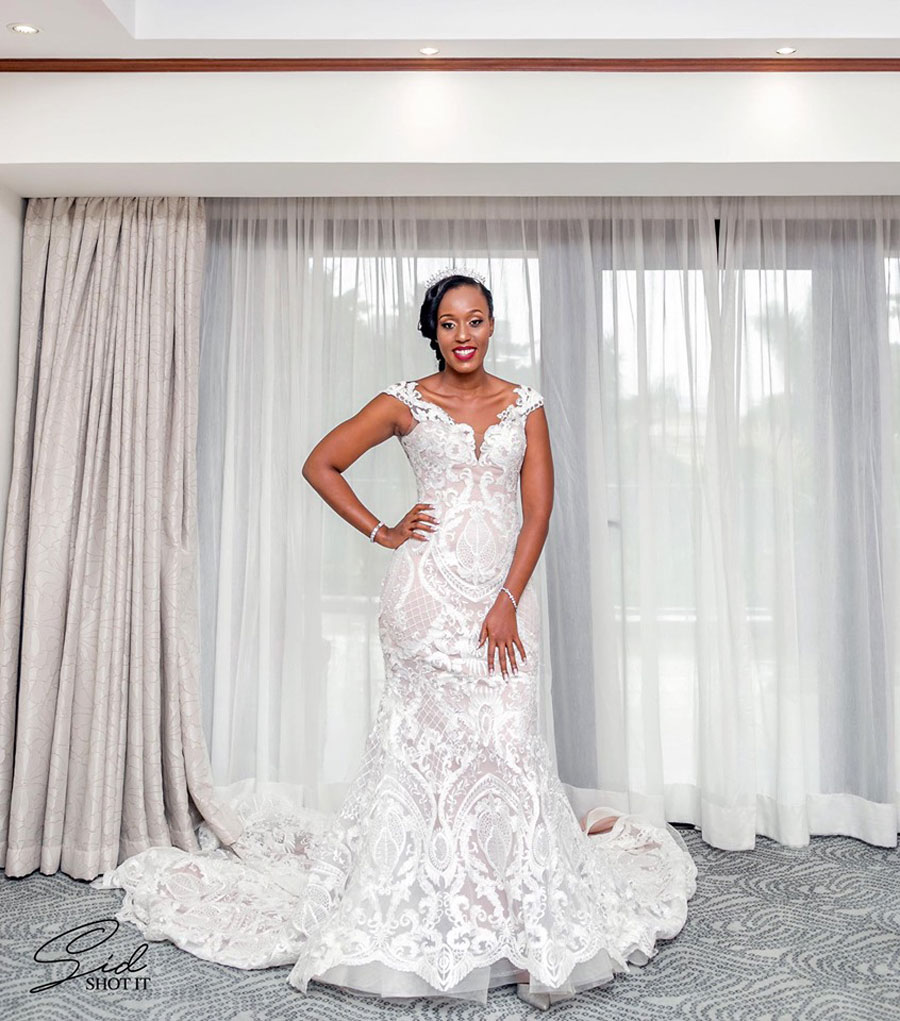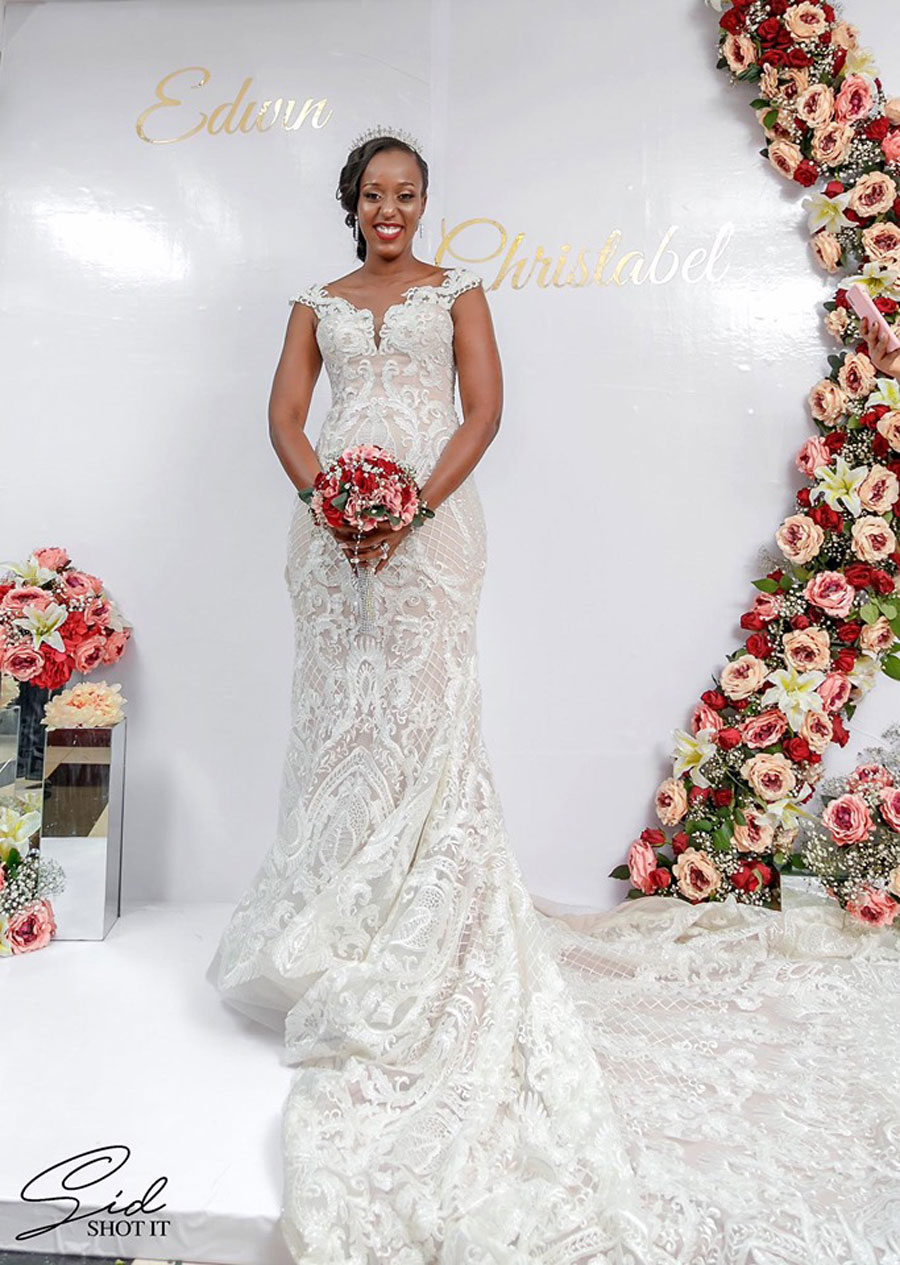 The changing dress
For the climax of the ceremonies, Christabell wore a short pink and white round dress that matched perfectly with the groom's soft maroon-pinkish coat. She also coupled the dress with silver heels that matched perfectly with her little dress.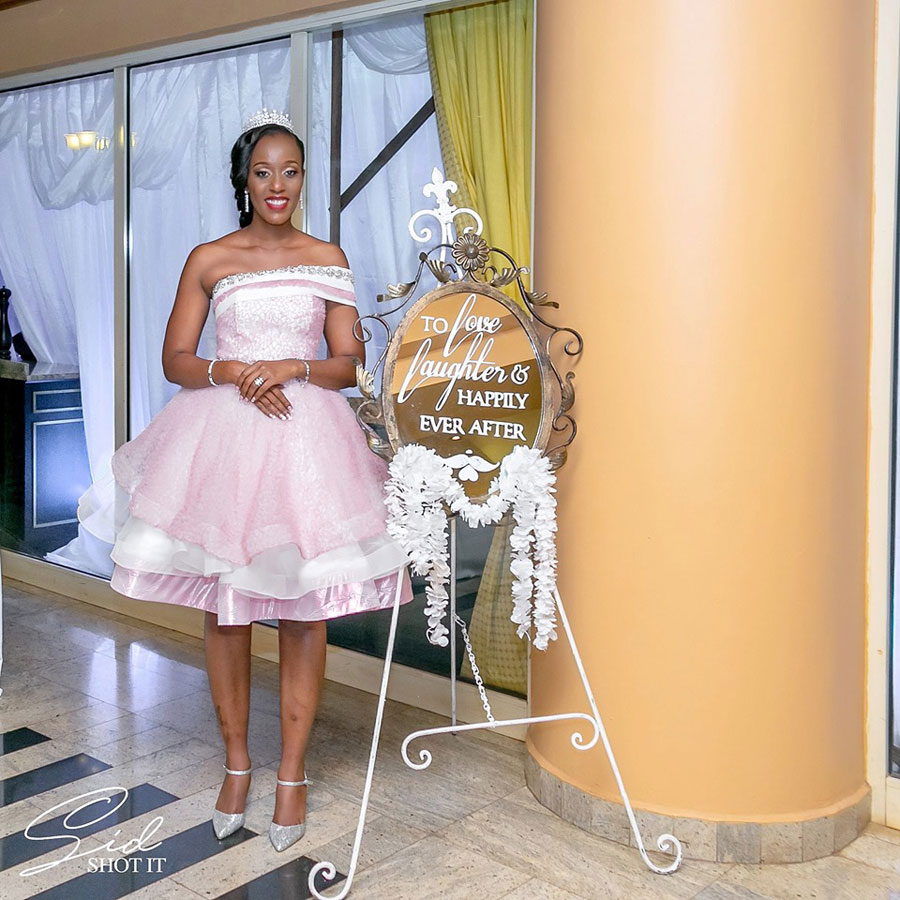 Christabell made a fashion statement with her bridal choice in outfits. We can only hope for more eye-popping shots as the couple will be enjoying their honeymoon in Paris, France.