By Phiona Nassanga
The worst that can happen to any woman is being dumped at the altar. After dating for some time, Jenny Mutale and her finace decided to make things official. At church in her gown, her fiance never showed up.
Clad in her beautiful Cinderella white gown with a bouquet of roses, on February 25, 2017, Jenny Mutale, a counsellor, could not wait to make the vows with the man she thought was the love of her life.
Mutale and her ex-fiancé had first met at a prayer gathering. And as he was ministering, he crush on her. Before they knew it, they had become good friends. Promising to stand by each other's side, Mutale and her ex-finance decided to make things official both at the church and to the parents. She knew she had found a shoulder to cry on. Unfortunately he wasn't the one.
Orphaned, rejected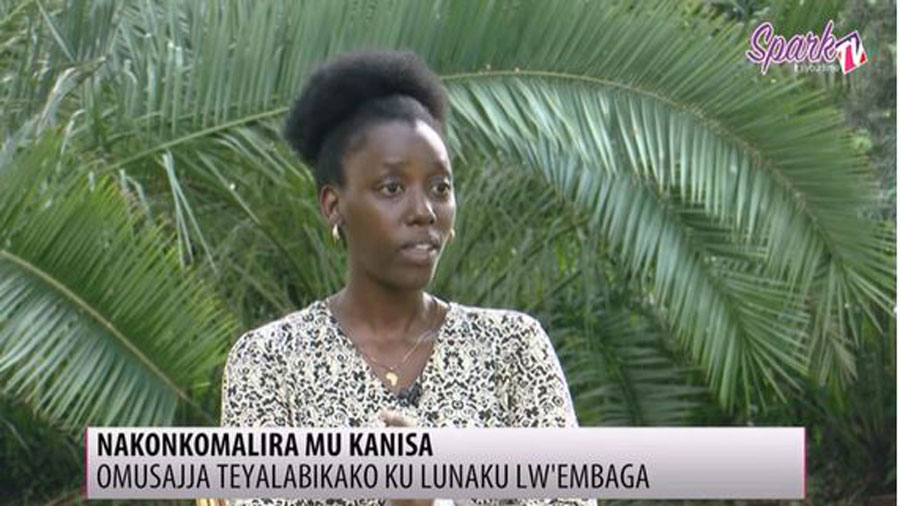 Mutale's father died in a motor accident at the Uganda-Congo border when the last born of four siblings was still an infant.  Mutale says her mother, who was in the same car with her father, also suffered an acute spinal cord injury and passed on too. "I was only five years old," she recalls.
Raised by relatives, Mutale says no one seemed to like her. Tired of being shouted at, denied access to toys, stopped from playing with other children, harrowing words of failure, the little girl decided to leave home. Homeless, roofless and almost forgotten, she existed only on the fringes of Kigali. Unsure of where to spend the night, every evening Mutale found solace in different bars.
Resorting to drugs
After losing her identity, with no one to call mummy or daddy, Mutale joined a group of peers who introduced her to smoking and drinking alcohol.
"I was introduced to drugs at 12.  The first time I got high, I forgot about all the misery I was going through at the moment" she recalls.
For every sip and puff she had every single day, Mutale did not know that she was slowly slipping into a ditch of addiction. She says cleaning bars and miming songs earned her some pennies to buy cigarettes and alcohol.
Though it's hard to recall the exact year it was, Mutale says she was later taken off the streets by a Muslim family. "One night, a woman approached me, asking who I was and why I was on the streets. After listening to my story, she decided to adopt me," she recalls. But in her new home, Mutale was not welcome to everyone, except the caretaker. "I was molested, but feared telling anyone because no one believes stories of a street child," she says.
She got the opportunity to resume school but even then she could not give up on drugs. Sneaking packets of vodka and cigarettes into school, Mutale was always 'high'.  When her caretaker passed away, she became homeless again and dropped out in Senior Four. At this point, she contemplated committing suicide.
"I took about 60 tablets. I wanted to die and bring an end to all this misery. I relapsed into coma," she recalls. "But the most depressing time was when I got back to my senses on a hospital bed. You would think someone is more depressed they decide to commit suicide, but it's more depressing when you realise you are still breathing."
Crossing borders
Tired and confused, Mutale left her ancestral home and crossed to Uganda. "Out of desperation, running away was the only option for me." One morning, Mutale boarded a bus to Uganda, set to settle in a country where she knew no one.
She travelled for hours without eating anything. The lady who was seating next to her got concerned and asked who she was. "Where are you going? What is your name? What are you going to do in Uganda and do you know anyone there? She asked me all these questions but I had no answer."
The bus arrived in Uganda in the evening and they both parted ways. But Mutale wasn't sure of where to go until she was picked by other strangers. "They first asked me if I knew how to dance Kinyarwanda. I didn't know, but promised to learn," she recalls.
At least the beginning was promising. She got a home and hope for a job. The following morning, she was introduced to a dancing group where she started learning dancing skills. Earning Shs200,000 per month, Mutale envisioned a good life, until the day she was forced to quit the dancing group.
"I learnt all sorts of traditional dances. But the director of the dancing group started harassing me sexually. It was too much. I returned to Rwanda."
With a few savings from her hustle while in Uganda, Mutale invested in fashion and modelling which she says was her childhood dream.
After years of working as a model with Veromoda- a modelling company in Rwanda, she returned to Uganda, intending to work with Arapapa, a fashion house.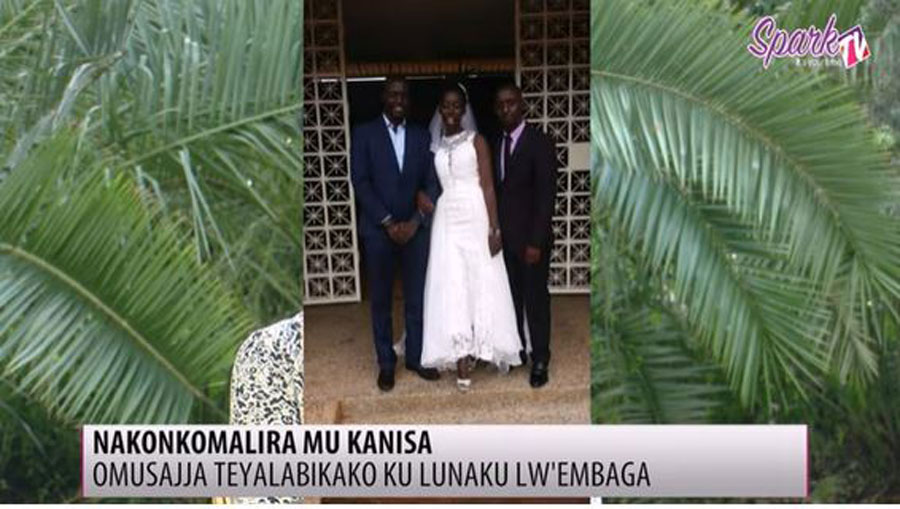 Mental breakdown
But before she presented her documents and photos, Mutale suffered a mental breakdown (perhaps the reason she forgets exact timelines and details of her story).
"Moving to the taxi park, I started hearing uncomfortable noise. The last thing I remember was undressing," she recalls. She woke up in Butabika, the mental health national referral hospital, where she spent three months. With no relatives or friends showing up, she says, her case was reported to the Rwandan embassy in Uganda.
The embassy found her family. From Butabika she was admitted to another mental hospital in Kigali. "I was mentally ill for two years. But upon recovery I returned to Uganda and did several menial jobs for a living."