By Rashim Nabanja
Be it small, big, or simple, every girl's dream is to get married in a beautiful ceremony. As some girls wait for their big day, Fay Kukundakwe is already among the lucky ones that don't have to dream anymore and when she did it, she went big.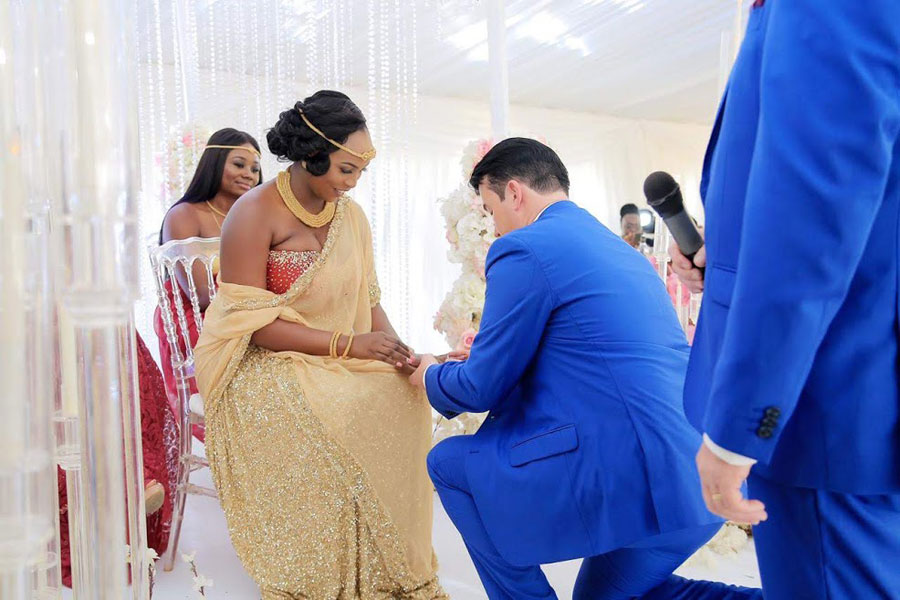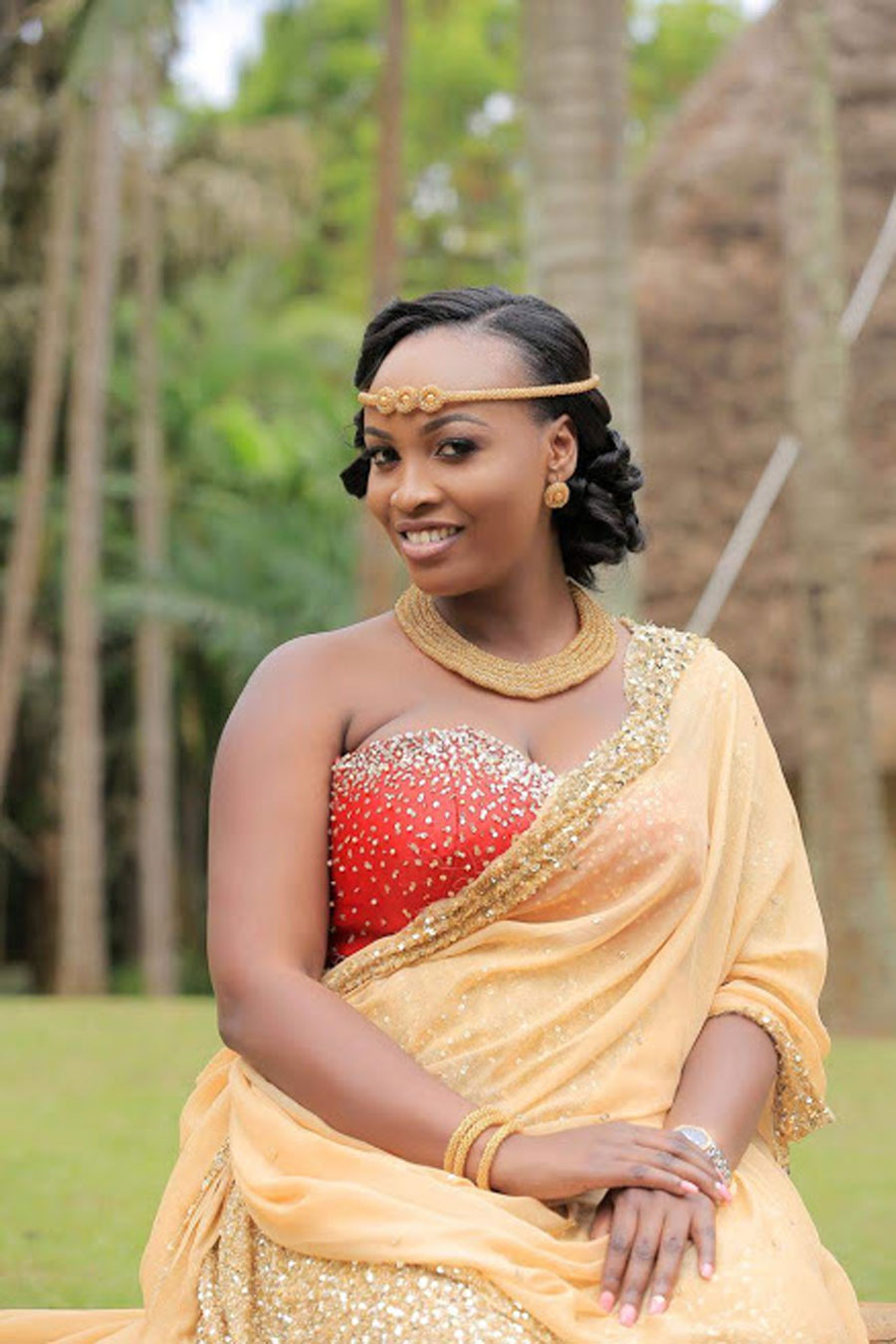 The gorgeous United Arab Emirates-based sales manager at Oracle, an IT company in Dubai, introduced the love of her life to her family and friends a week back in a big give-away ceremony on August 3rd at the famous Munyonyo Common Wealth Resort.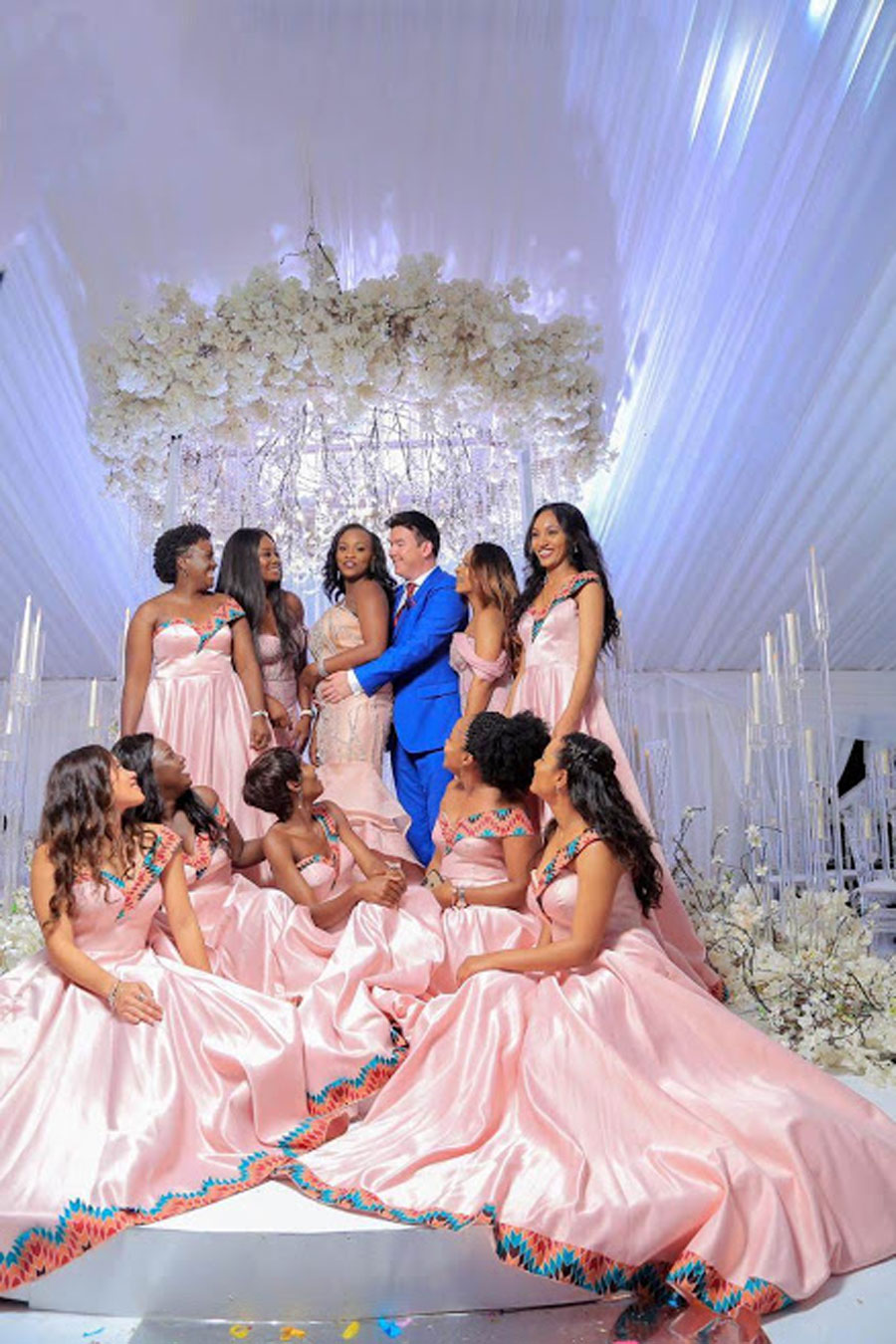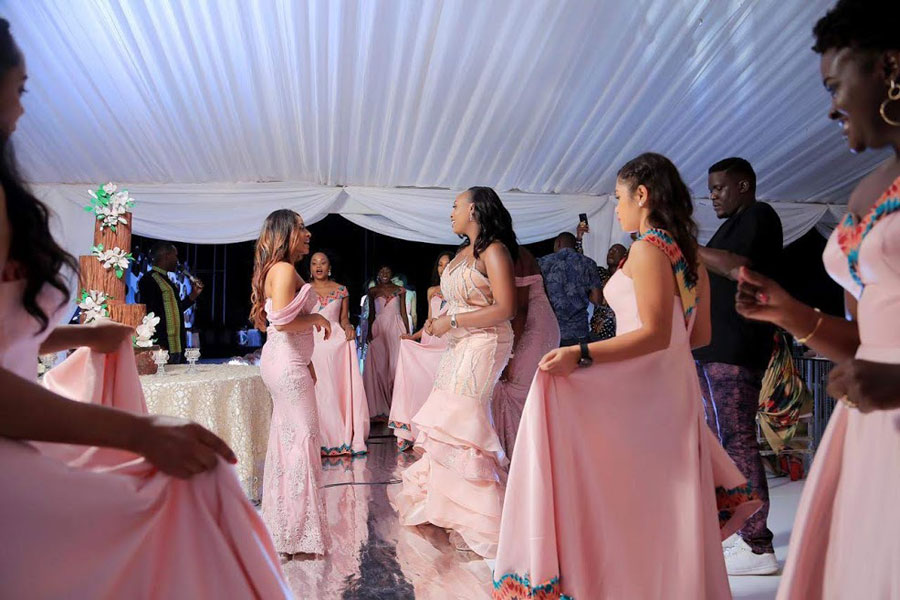 The couple hosted 350 guests and funded their ceremony entirely, as the husband and wife-to-be.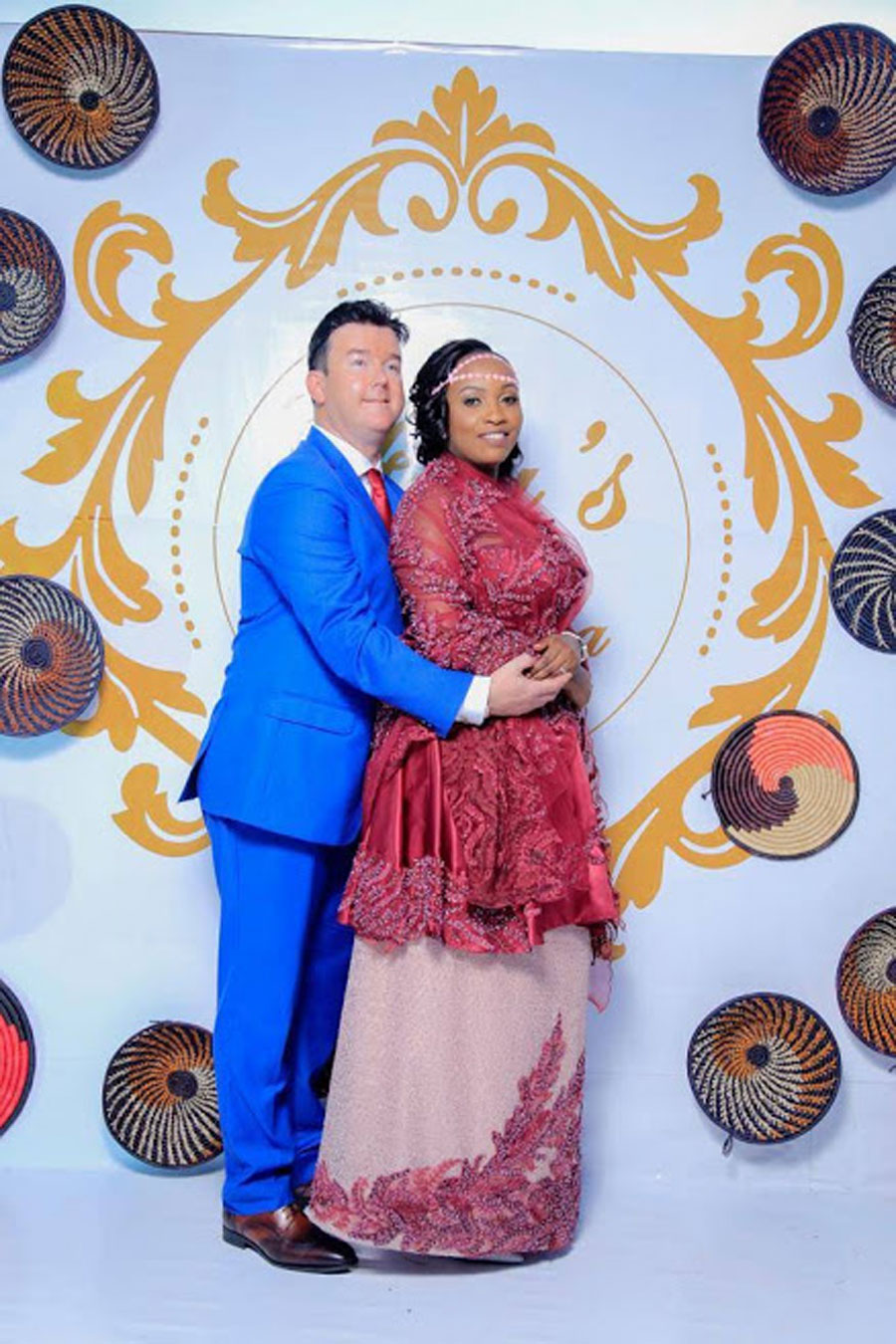 The appearance of Uganda's loved, yet rarely seen musician Juliana Kanyomozi had the couple's ceremony making rounds on the internet. In addition to her, celebrated artistes like Naava Grey, Ndere troupe dancers, and comedian Pablo who was also the emcee graced the event.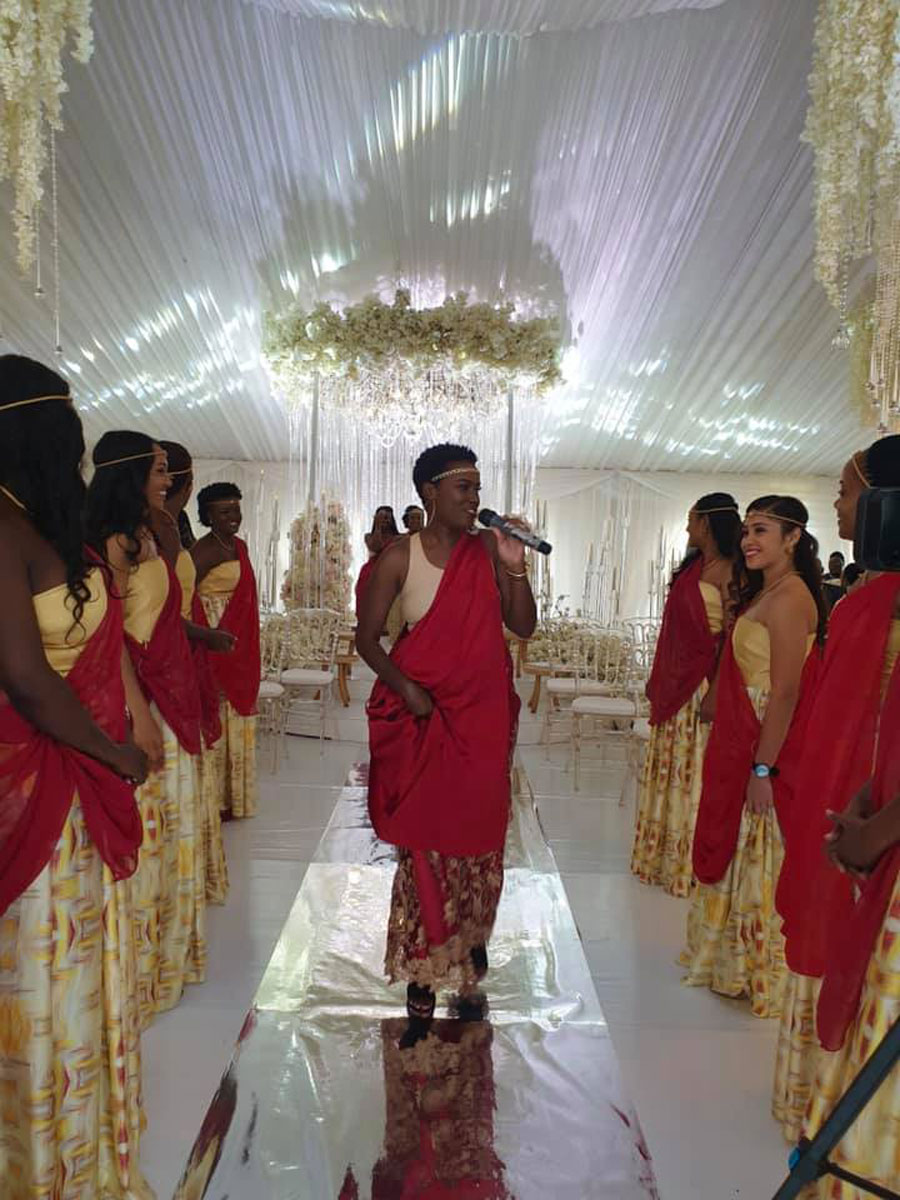 The beautiful bride changed into multiple attires including two beautiful traditional outfits and a peach evening gown.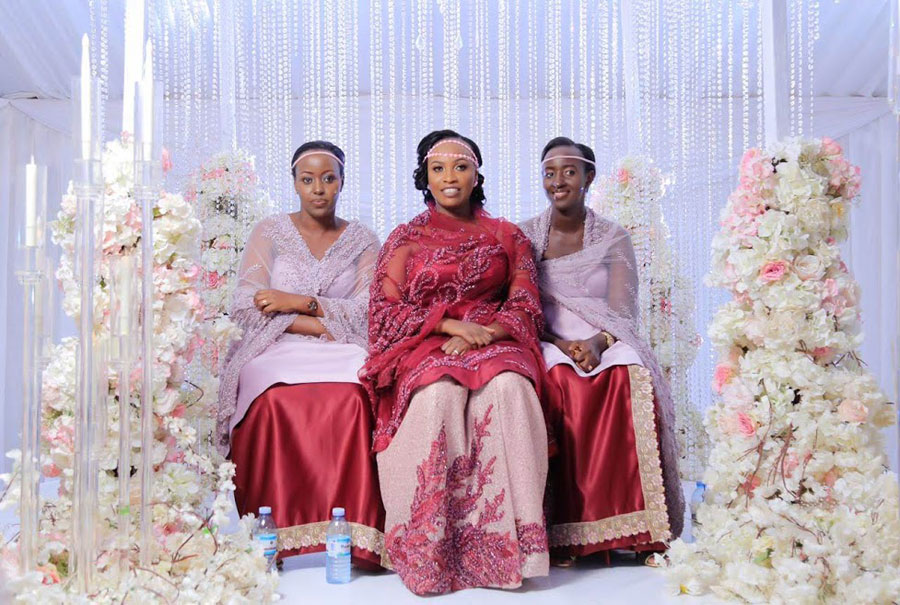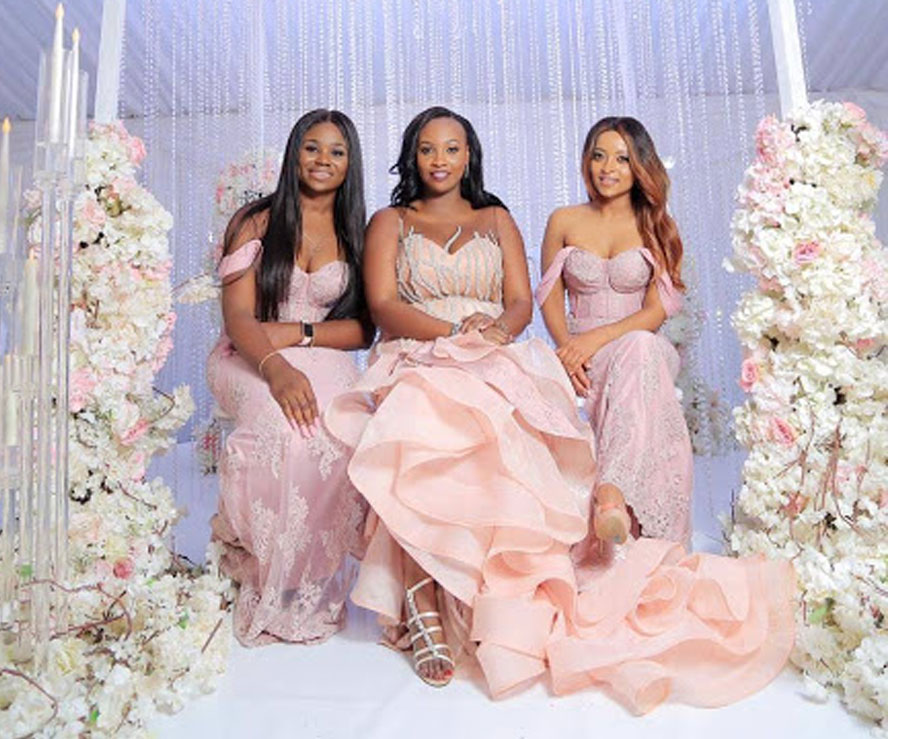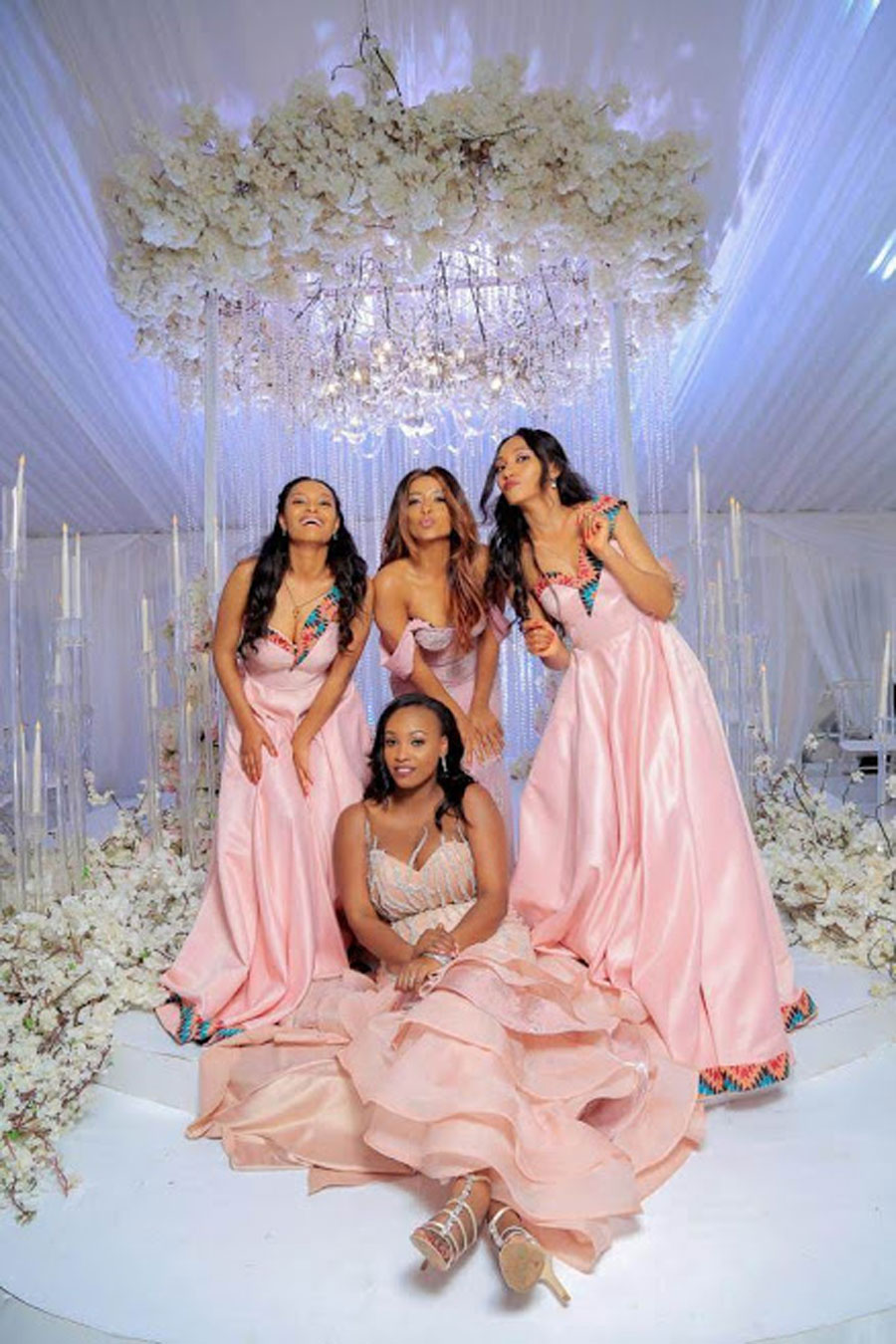 The groom looked elegant in a blue suit that he matched with a red tie.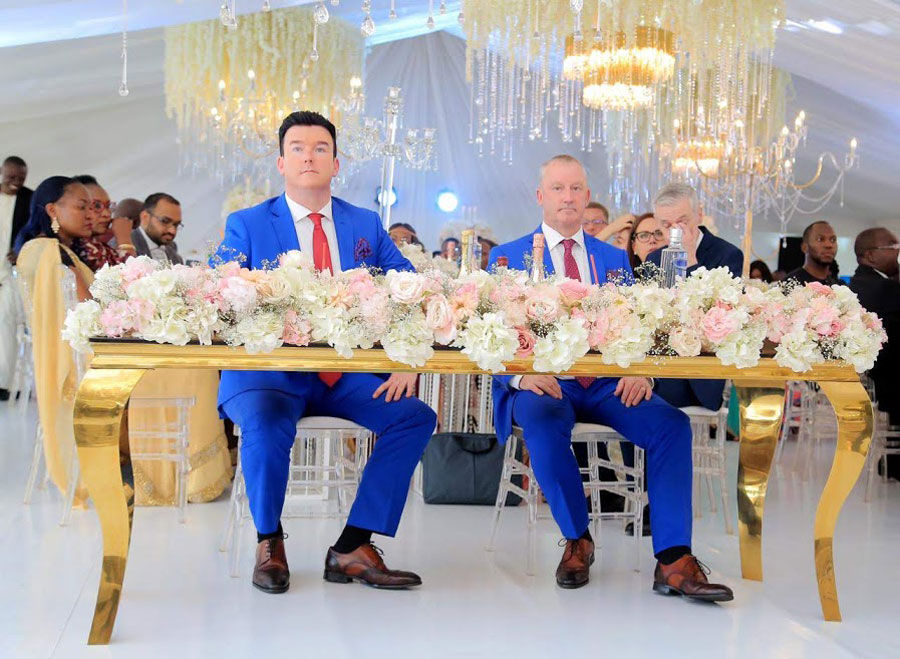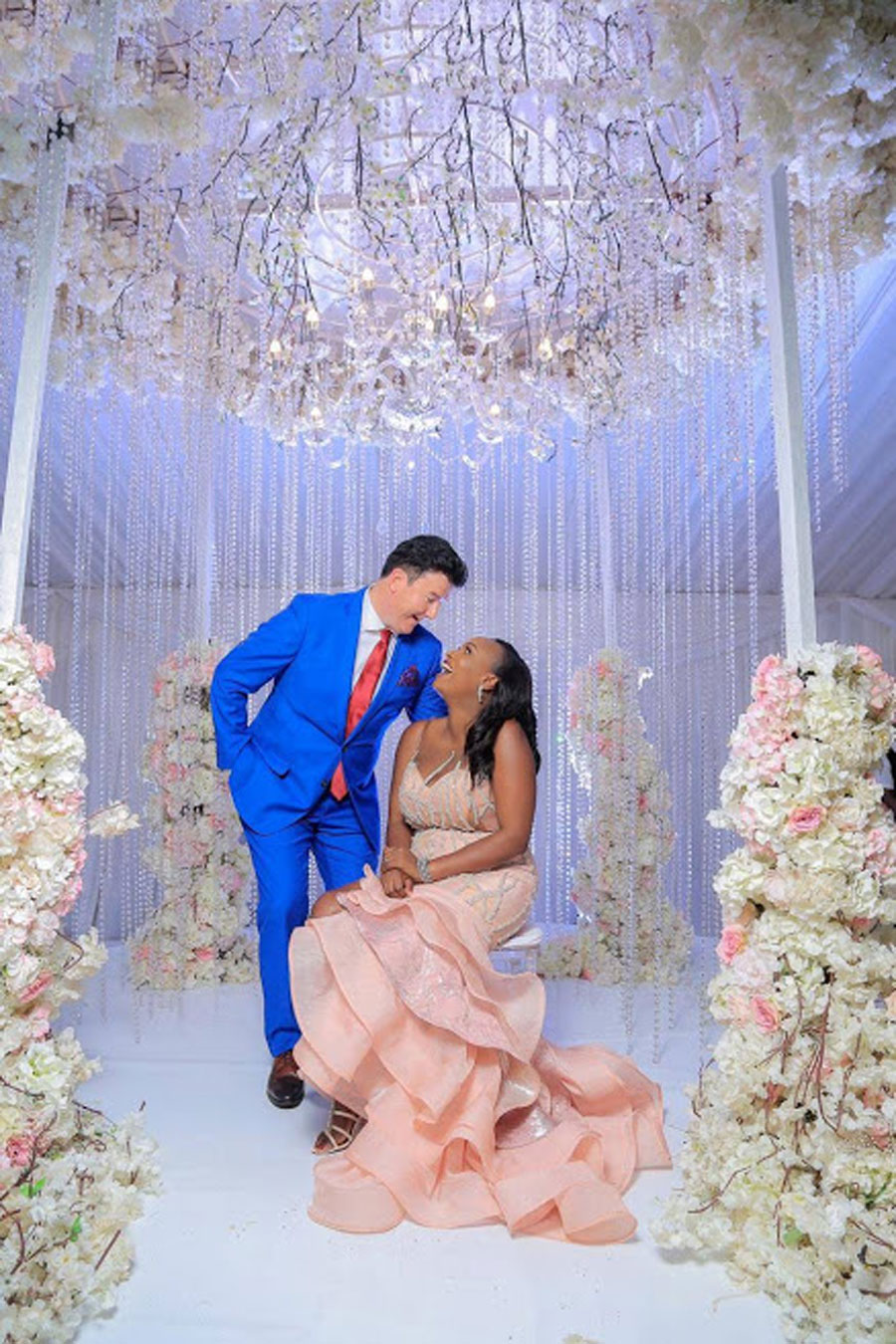 The couple had an enchanted wooden-like art cake and unlike most events, each table of guests had its own cake made in form of a cut wooden tree trunk to match the centerpiece.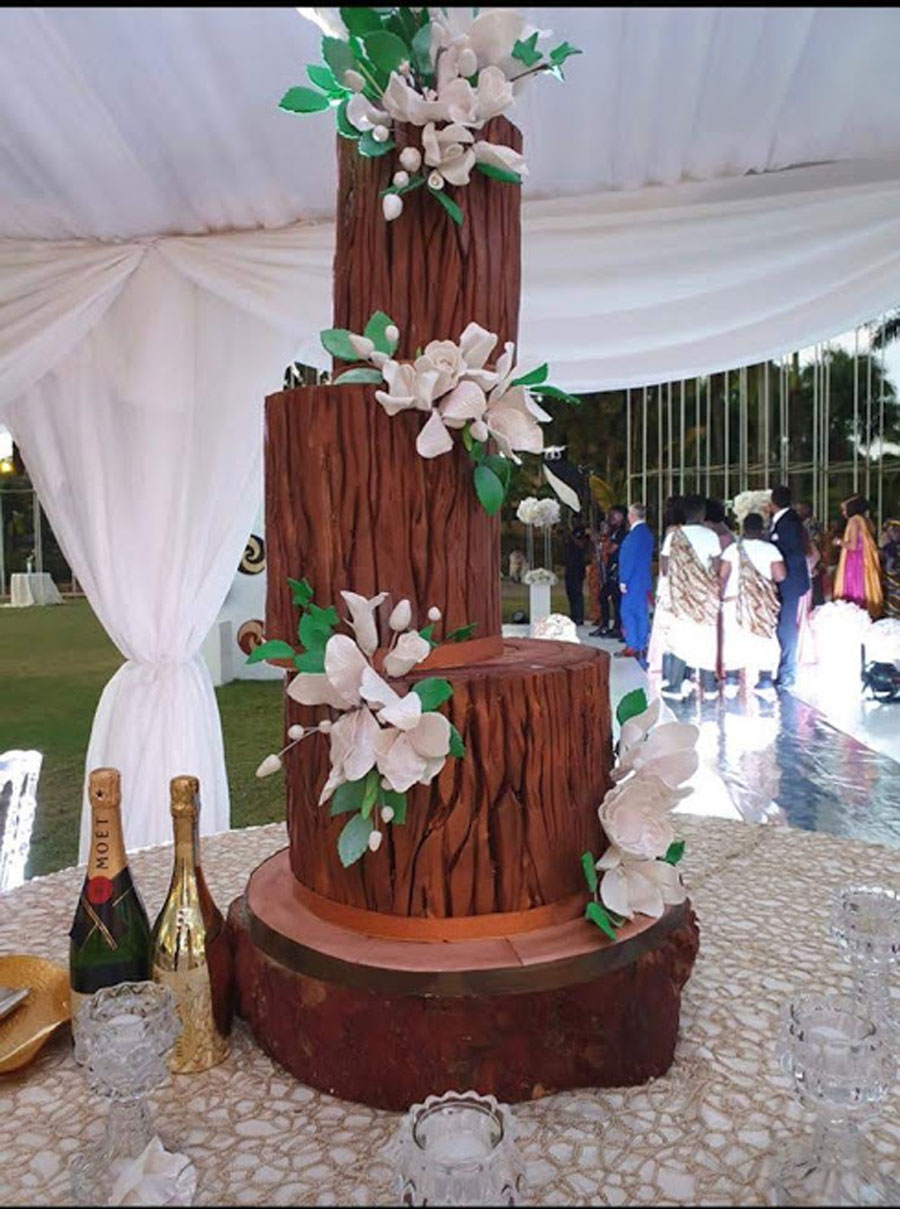 My Wedding wishes the couple the best on this new journey.
More photos