From her music videos to her kukyala photos and now her kwanjula shower, Rema Namakula has proved that she has a taste for fine grand things and a sense of style to match it.
The musical diva once again wowed many when she rocked a netted black dress as her friends celebrated the end of her single life.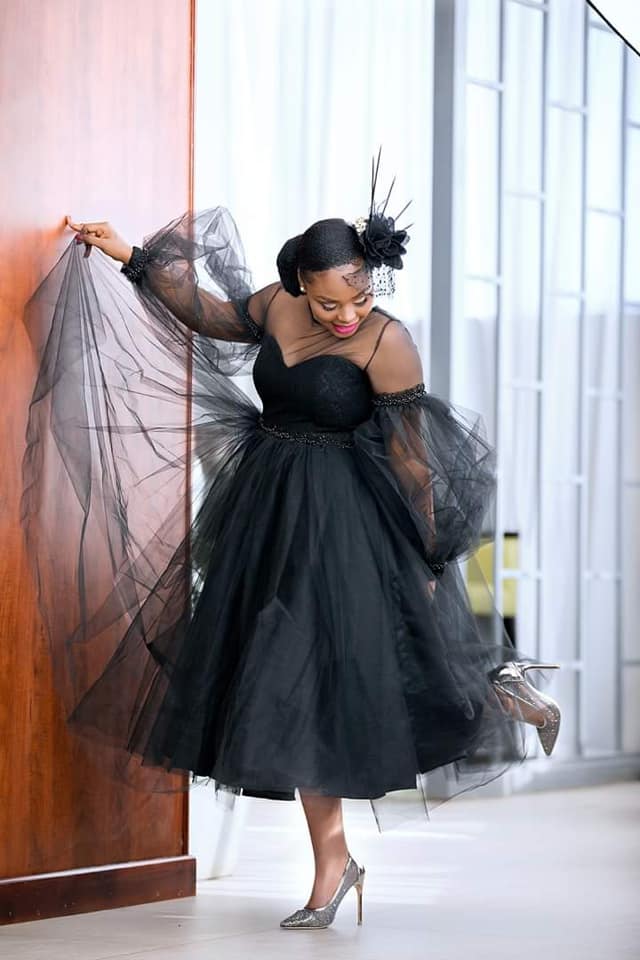 Although many brides usually choose to dress up in white for the occasion, Rema exhibited a uniqueness in her all-black attire matched with silver shoes.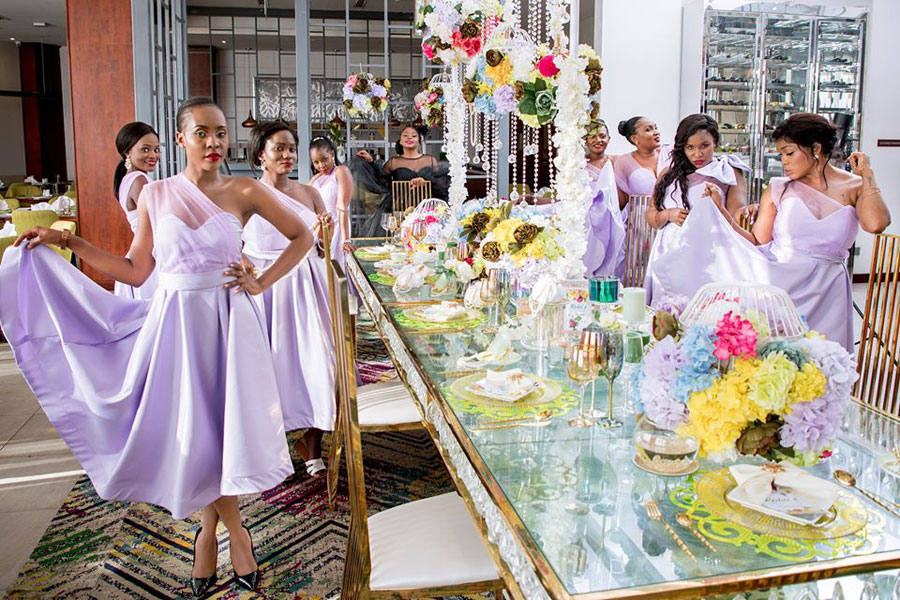 Unlike versions of the bridal shower where the bride's friends dress up in casual clothes, Rema's entourage attended the ceremony in fully blown bridesmaids-like lilac dresses.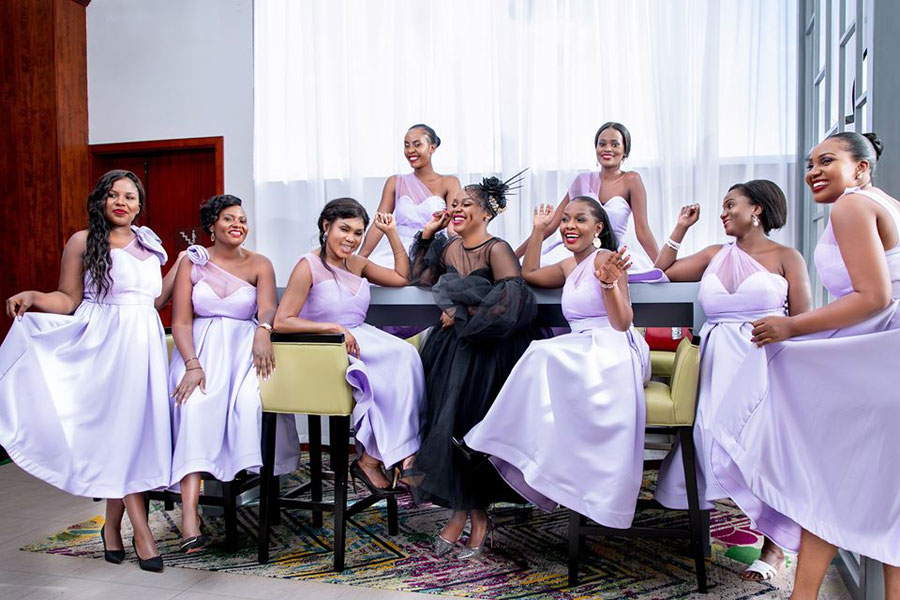 The bridesmaids matched the dresses with black shoes. Notably, around the shoulders, one bridesmaid had a bow on her dress, the other a flower while others were plain, yet they still all differed in special ways.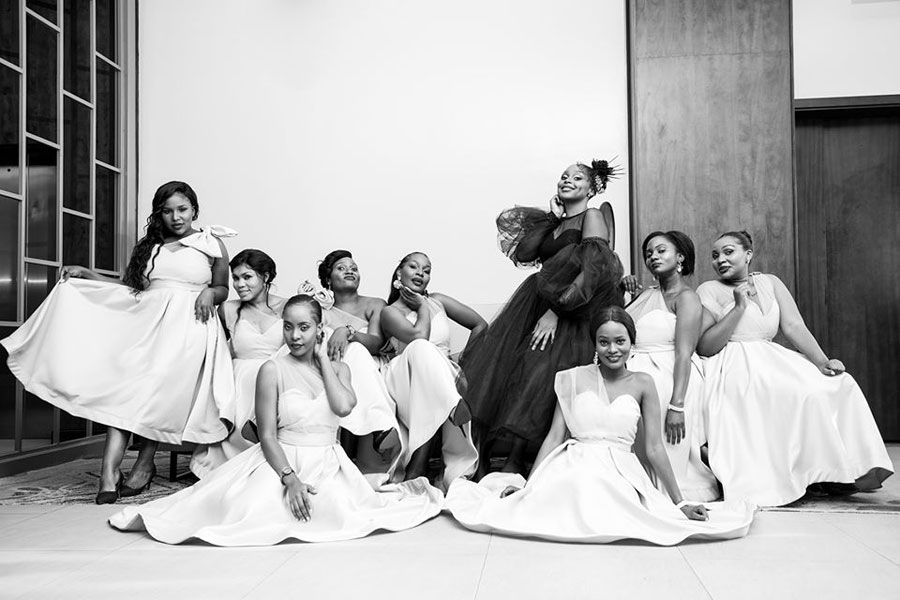 The girls also had different hairstyles and each got a turn to pose with the celebrity bride. Take a look at their diva poses.