By Rashim Nabanja
After pictures of a smartly dressed bride and a groom many considered lousily dressed landed on the Internet, Facebook users were not happy about how the groom turned up in a crazy outfit after the bride seemingly took care to look her best.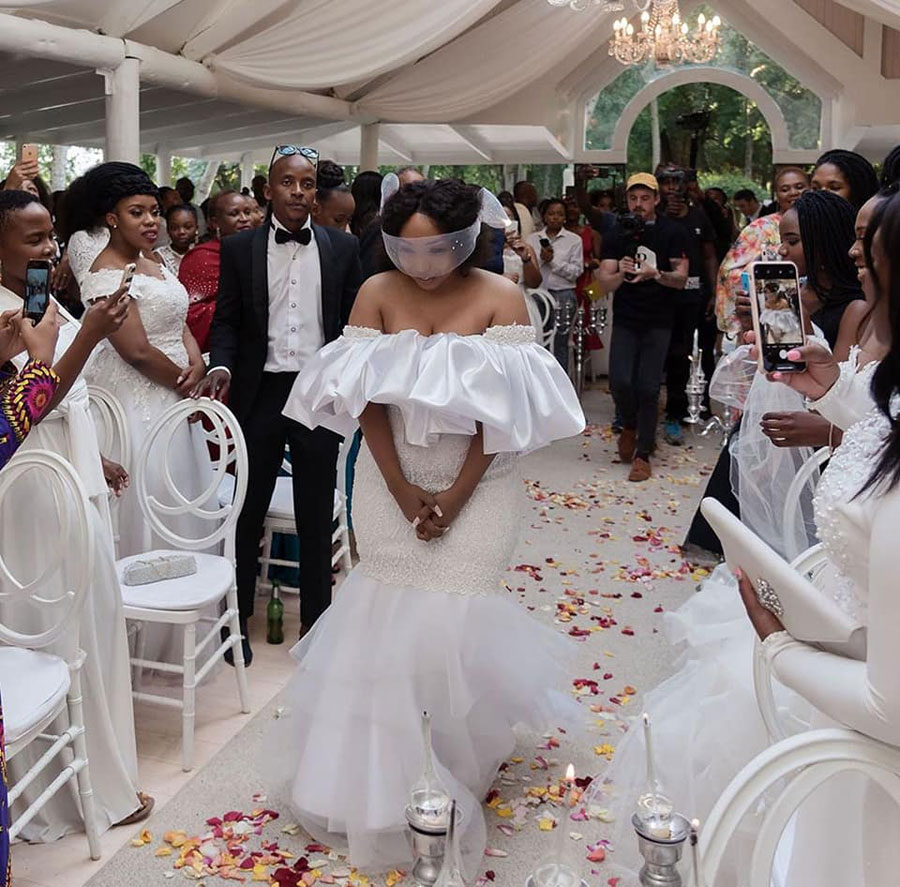 The bride showed up gorgeously dressed in a white off-shoulder wedding gown that she accessorised with a fascinator cutting across her eyes embedded with rhinestones on either side.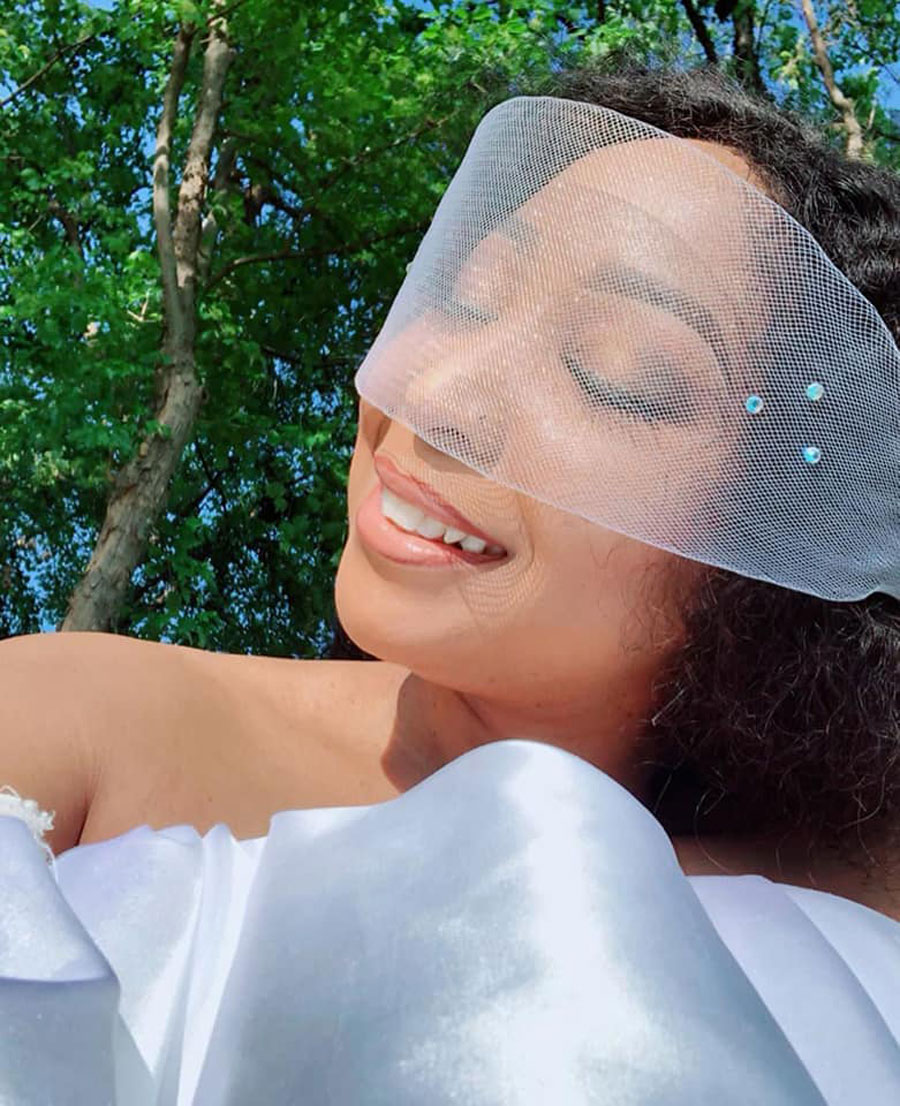 The groom, on the other hand, showed up in a seemingly intentional style wearing a brownish tuxedo that he coupled with mismatching socks and sandals. He also had a half-shaved hairstyle with dreadlocks and round sunglasses.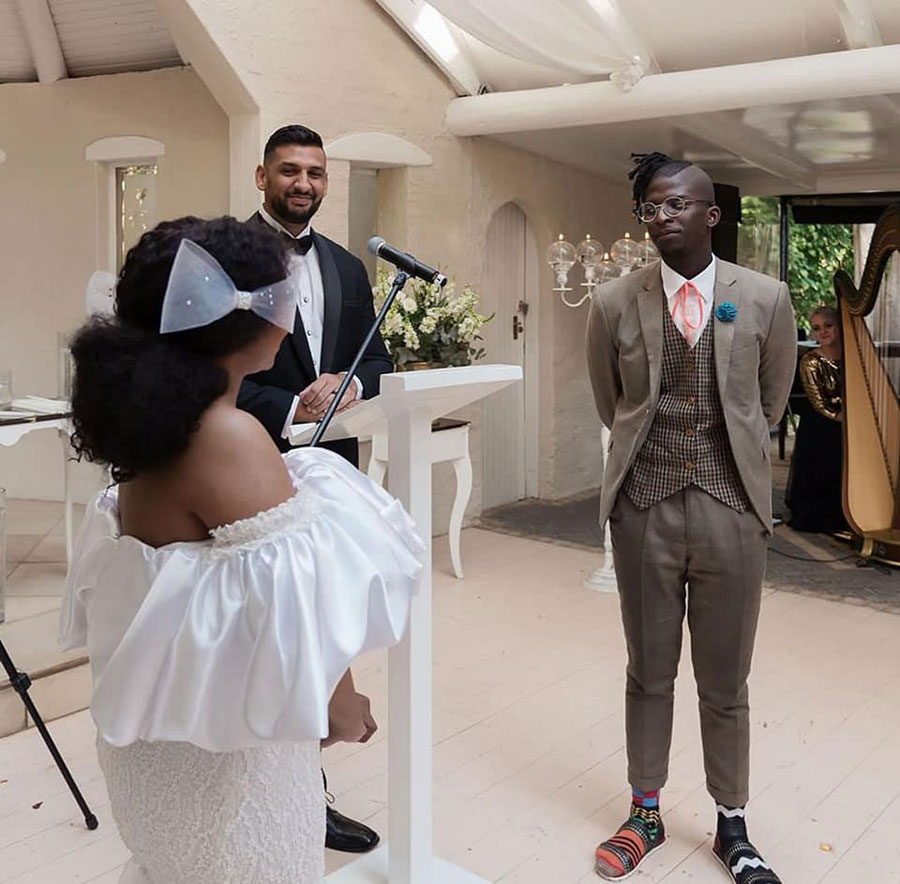 Some of the Facebook users were not happy with the entire situation and had their share of comments. One user commented;
" Failing to understand the groom's style, he's like a comedian. Hahaha."
Another wrote,
"I love her dress and fascinator, I love different. Although the husband's look is a no neh nah."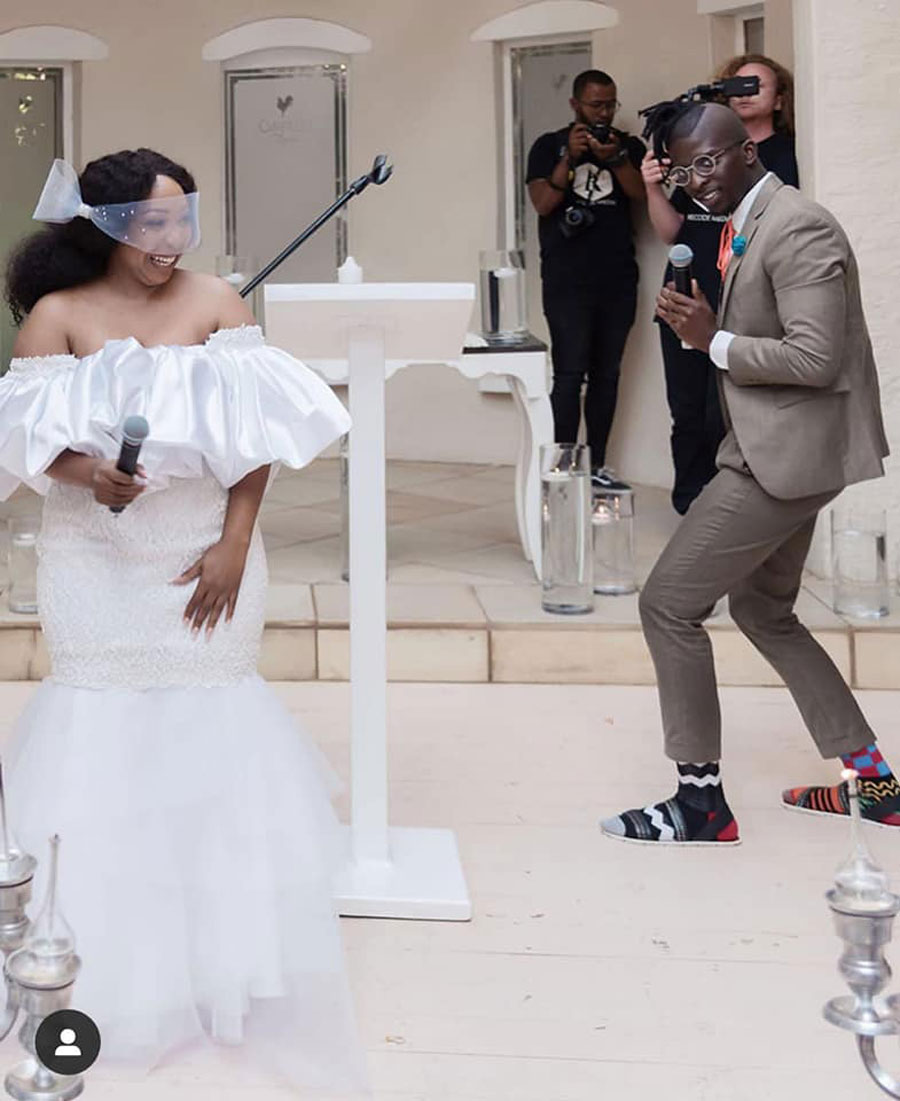 Another said,
"The woman is kale kale ko…the man, I have refused."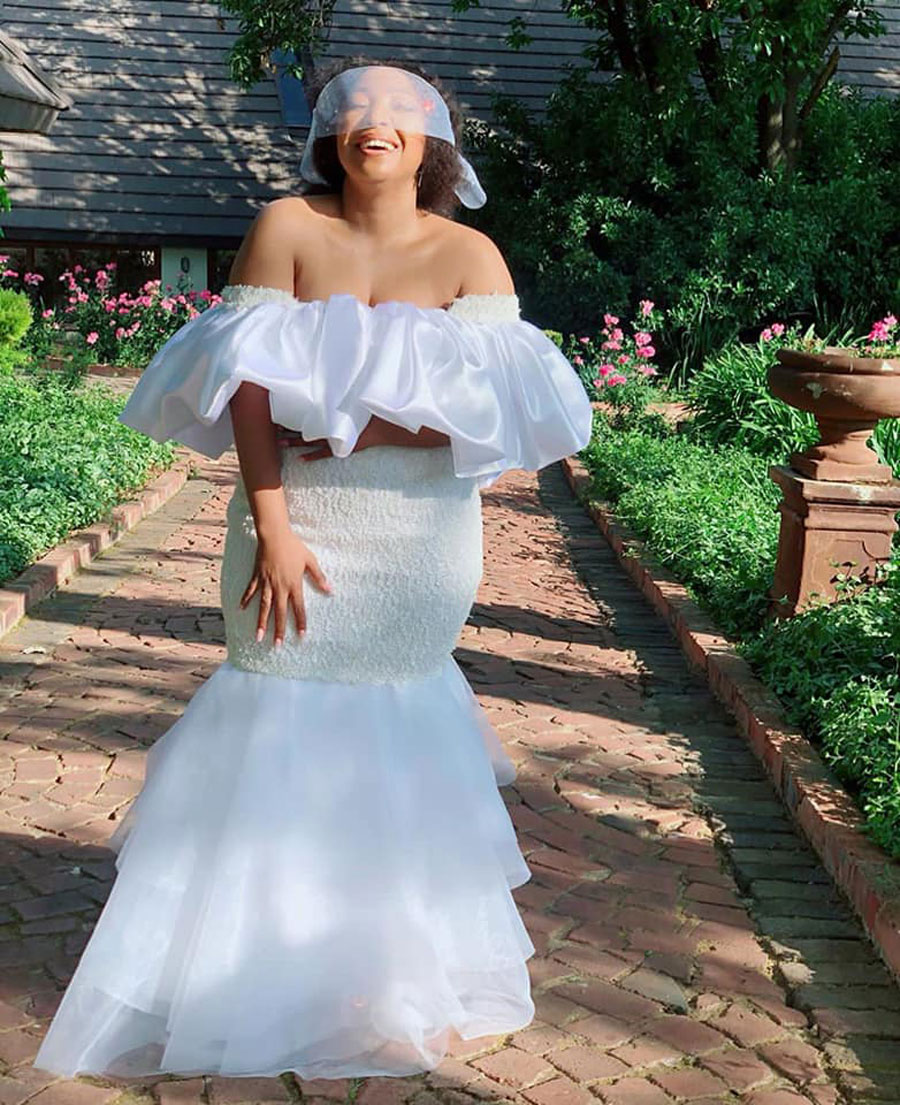 However, some people were okay with the entire set up and considered it creative.
One user wrote,
"I love this. They all look happy, the lady was laughing all the time. Wow, this is beautiful. I'm sure they are good friends, I mean coming up with this!"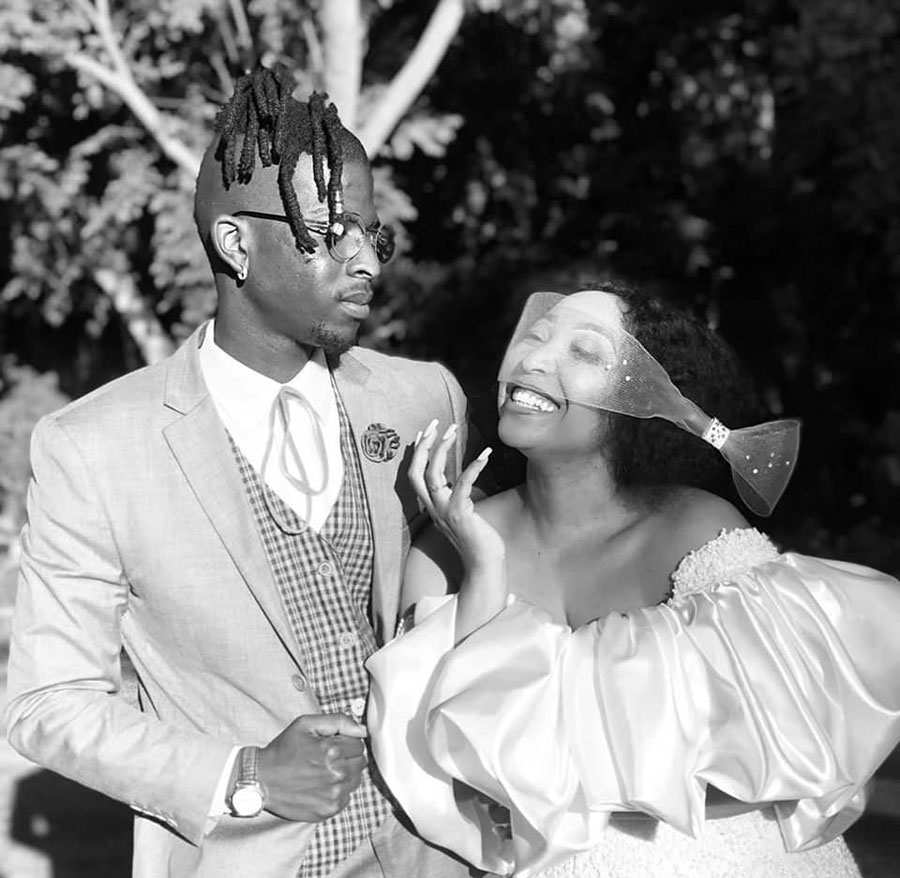 Another user also commented,
"This is a very happy, playful couple… the child in them is so alive… they are indeed happy… Beautiful couple."