By Claire Balungi
More than ten years ago, photography was a big deal but a simple affair. A camera man came with a roll of film stuck up in one of the countless pockets of his dirty-green sleeveless jacket and lined up family and friends of the couple for special photographs. The couple would then ride very slowly to the studio to allow the camera man to capture the journey, not forgetting a special shot from the front of the couple's car with a sticker that read, "JUST MARRIED".  From the studio was another snail-paced journey to gardens for a special photo moment and then to the reception. A colourful reception made vibrant photos.
After about a month, a heap of printed photos and video coverage of the wedding on a cassette tape returned. The photos were fixed in a huge beautiful, now-old-fashioned album. The story went right from the time the couple left home to the saloon, where the bride and her maids' faces were well stretched and generally given a deep shine. These days, hotel rooms are hired for saloon and a special saloon shoot performed. It can also be at home, the couple and their escorts might not have to move to the saloon.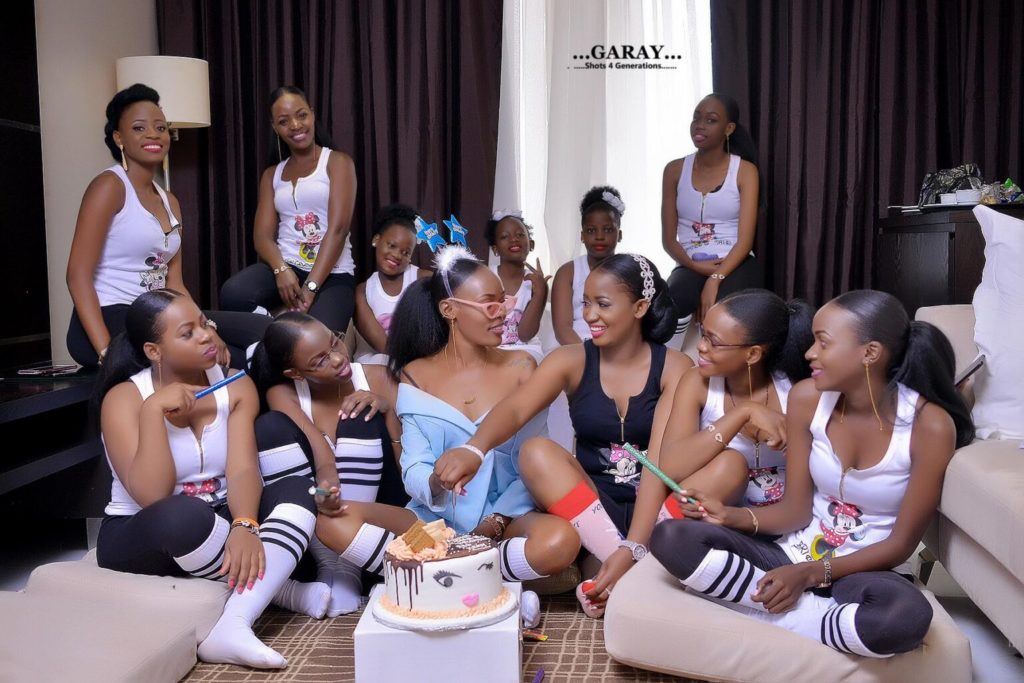 Photography has since seen a giant transformation considering the growth of technology through the years. There has been retooling from semi-professional cameras to professional cameras, and the kind of shoots have also changed. The hugest sensation of present-day events photography is the drone cameras.
 Drones
These are small helicopter-like devices flown to capture aerial views of the venue or whatever the pilot's focus. They add sophistication to the wedding and generally produce 'alien' shots from a raised perspective.
"Hiring a drone may cost about Shs250,000 – Shs500,000 depending on the kind of drone and its features, as well as the time for which it will be used. To get these special shots, one has to ensure that the drone pilot possesses a license from Police to allow them to operate," says Arnold Mark Ntwatwa, a drone operator.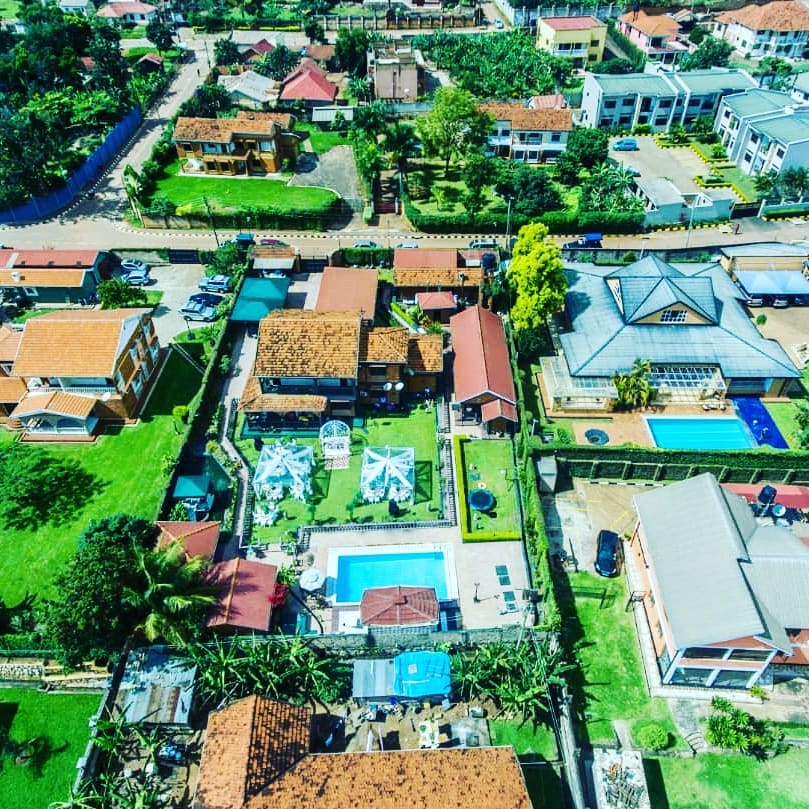 Beauty of photos
Considering photo quality, current photo work is well touched- this comes from not only the use of new professional cameras and abandonment of the dependency on sunlight but also the beautiful reality that service providers whose work supports photography have also professionalized their work. These include make-up artists, décor businesses and others. Beauty is born of beauty; the more beautiful the place, the better the photos.
"Sometimes, a couple may wonder why their shots don't look as beautiful as a sample from another wedding. This is often because of the venue décor. To get beautiful photos, the couple has to consider hiring the best décor service." explains Enock Lucass, an events photographer and Director of Enock Lucass Photography.
 Pre-wedding shoot
This shoot is taken before the wedding to be played as a memory lane on the wedding day. It usually has a well-designed concept to tell the love story of the couple through simple poses/gestures; how the couple has known and loved each other.
It usually costs between Shs500,000 to Shs1,000,000 if the memory lane will be played on a screen. If the pre-wedding shoot photos won't be played publicly, it can go for as low Shs 250,000.
Mr. Mwesi Yosia Habagaya said, "The memory lane added marvel to our story, we were generally collected and in the right romantic mood on our wedding day. It helped us bond."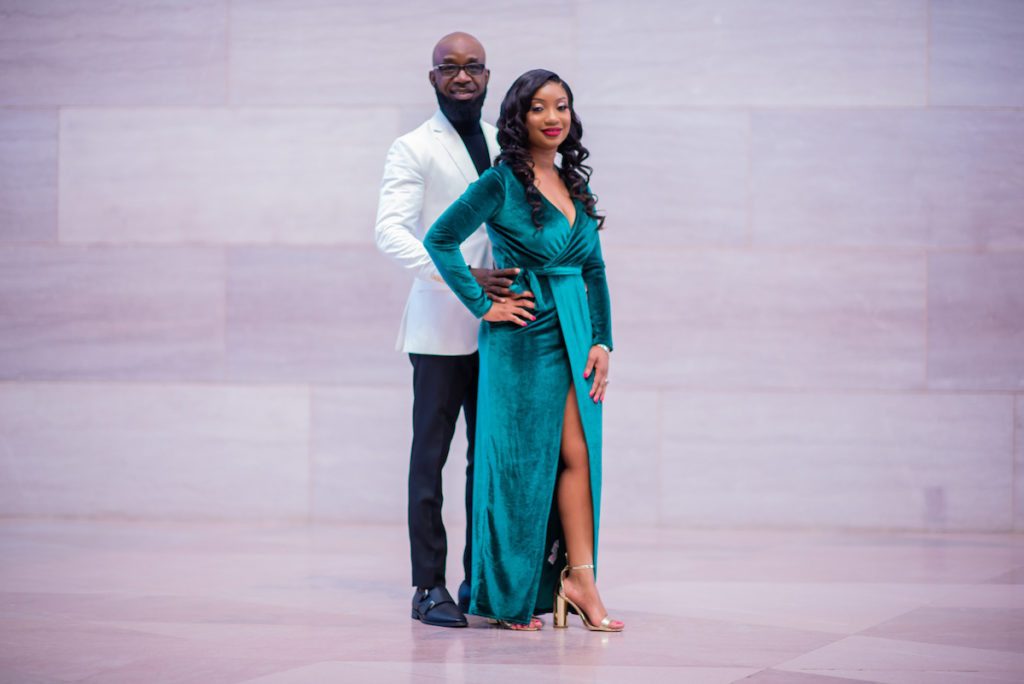 Post-wedding shoot
It's usually performed by couples who want an exclusive memory of their wedding. After the wedding, the photographer will organize the couple back into their makeup, gowns, and suits, together with their escorts and take them to their desired venue e.g a railway station or a museum of sorts with vintage cars, an airstrip, a beach, or even gardens… It's usually part of the main photo package which is normally priced between Shs3,000,000 – Shs5,000,000 depending on the time spent.
"I like the post-wedding shoots because they give me time to organize the couple and in the end, I'm able to come up with very good work. I can even take up to 6 hours and I'm able to take my time and can avoid the rush," Enock Lucass says.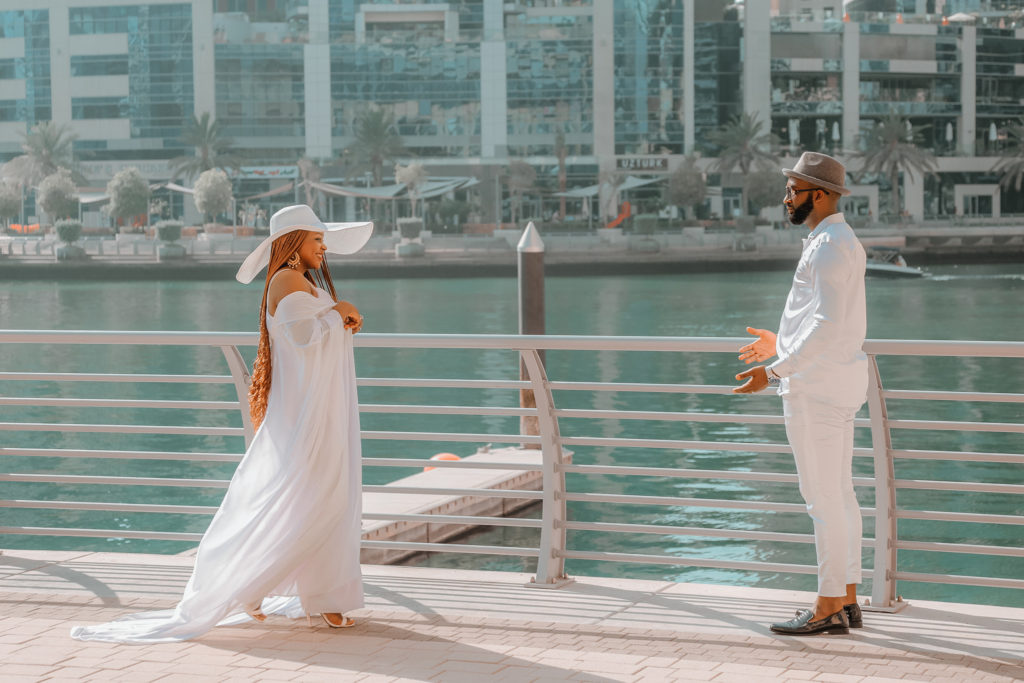 Photobooks
A photobook is basically a magazine designed out of photos. It usually comes at about Shs300,000.
Mr. and Mrs. Wamani were happy to have a photobook; Mrs. Wamani Daniella confesses that their photobook is beautiful and she enjoys sharing it with their visitors.
Also, the habit of taking the couple's photos without permission by visitors can be avoided like it was sometimes was with the hardcopy albums.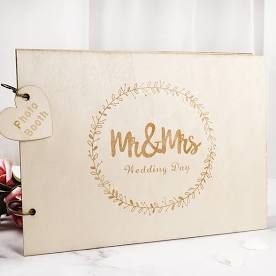 Sharing of photos to the couple after the shoot
Today, you won't need a compact disk for your photos and videos, CD's compress the video, but with a flash disk or drive, a couple will be able to have and enjoy the full HD video although they could easily crash if attacked by viruses. Sharing the photos on a google drive link is the safest way to have your wedding photos, they won't be compressed as they would be if shared on WhatsApp, Facebook or other social media sites. Mr. and Mrs. Wamani had their photos shared with them on a google drive link, which is safe and photo quality is easily retained. They had their first batch of photos shared with them the day right after their wedding.