By Rashim Nabanja
People say true love always finds its way, and for this amazing couple, they waited over fourteen years with no hope that they could ever cross paths until Facebook united them.
My wedding had a talk with the couple and they got to narrate to us about their journey
How they met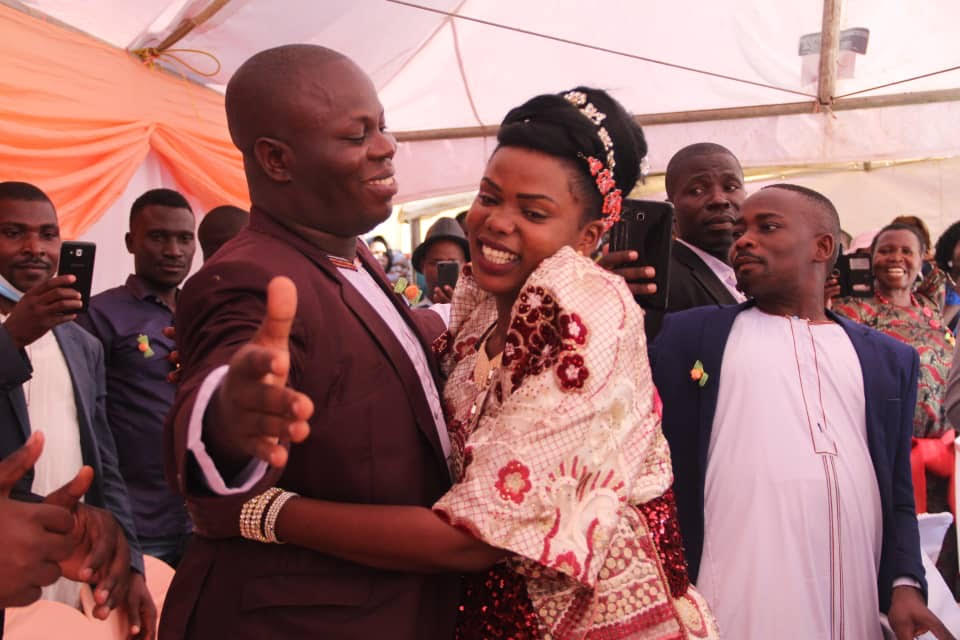 Ezra Masolaki and Fiina Atim Ogwal met way back in 2003 when they were both still very young. By then Ezra had just completed his primary seven and was in his vacation. As for Fiina, she was just in primary six, "The first time I saw Fiina, wow, much as I was young, in my heart I was firm that she was going to be my future wife."
Ezra continues to confess that he had a deep attraction for Fiina not as a girlfriend but as a friend. She was beautiful and he couldn't help but feel much love for her.
The two later parted ways after Ezra moved to Arua with a relative. Fourteen years later, they crossed paths again but this time, it was on Facebook.
"He sent me a friend request on Facebook and I accepted it. However, the first thing he asked immediately was 'are you married?' and this scared me," Fiina shares.
She adds that even though Ezra had introduced himself, Fiina couldn't remember him or the day they met, "He then asked if we could at least meet up and talk more." They eventually exchanged contacts and set up a date to meet.
Lucky enough on both sides, the meeting was successful. The two became friends and within no time, they began dating.
In March 2020, Ezra suggested to Fiina about a pre-visit to her parent's home, "I was a bit shocked about the way he brought it up. He was fast about his actions and wanted me to organize the visit as soon as possible," Fiina narrates.
However, Fiina's parents were also a bit busy and not present at the moment so she asked him to write a letter requesting for a visit that she would deliver to her father, "Immediately my father came back, I told him about Ezra's intentions and also delivered to him the letter he had written."
The father surprisingly was happy and gladly responded to the letter asking Ezra to make it on the date he had asked to come.
The pre-visit happened and the couple was given a go-ahead on planning the introduction ceremony.
The introduction ceremony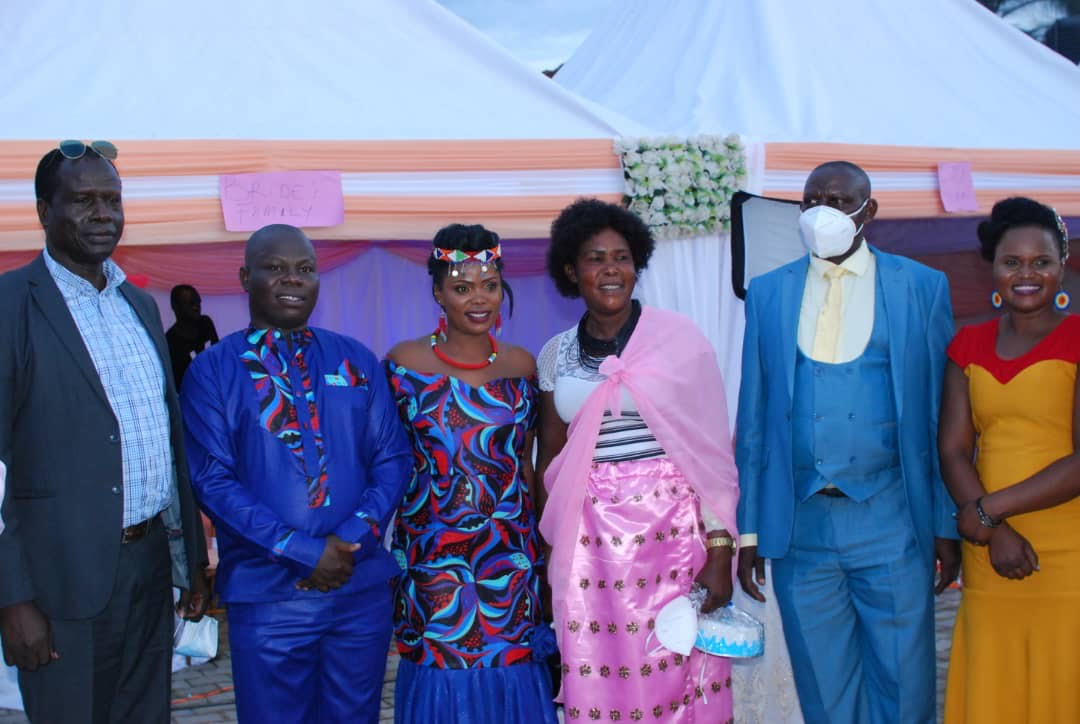 On April 10, 2021, over 1000 friends and family travelled and gathered in Lira to witness Fiina officially introduce her fiancé.
The couple had taken over a year to prepare and plan for their introduction ceremony and make sure none of their loved ones missed out. With the presence of several generals from the army and also Lango cultural leaders, Ezra was officially introduced and welcomed to his new family.
The couple narrates to us more of about their journey
What was her parent's reaction?
Ezra: Her parents had mixed feelings; their daughter is being taken in honour but at same time leaving them to Mbale. The mum cried when saying bye to her.
When and where was the wedding?
Ezra:  Yes the wedding was done last Saturday 6th November 2021 at First Baptist church in Mbale city.
Where was the reception?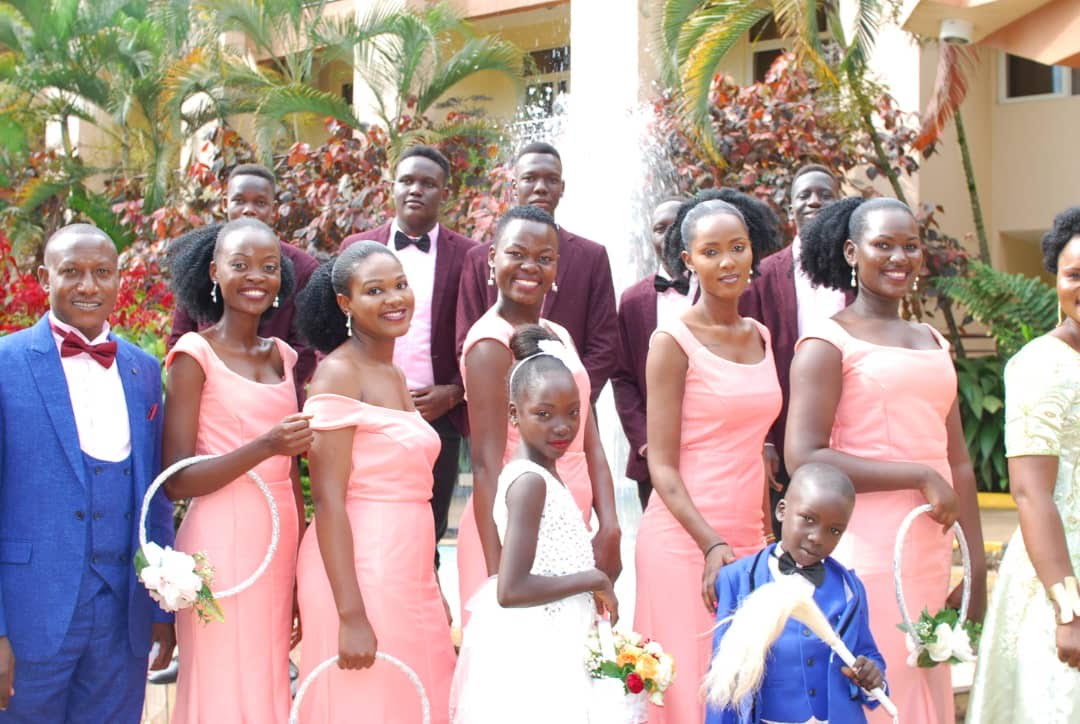 Ezra: Reception was at Dream Palace hotel in senior Quarters Mbale city
How many guests did you have?
Ezra: We had around 350 guests
How much did the wedding cost you?
Ezra: The wedding was around 25m
How did you raise the funds?
Ezra: Most wedding funds were raised from Relatives, friends and colleagues
How many people were part of your entourage?
Ezra: 14 people. We had 5 groomsmen, 5 bridesmaids, best man, a matron, one peg boy and one peg girl
The outfits
Ezra was clad in a blue tuxedo with a red bowtie as for Fiina, she wore a beautiful white body-hugging gown with a medium trail and accessorized it with a princess tiara and elbow-length veil.