By Alex Ashaba
Both Job Rodgers Mukonyezi Apuuli and Cissy Kabahumuza Ateenyi were classmates in Primary Two in 2002. They would later take different paths and met again at a church function, where Job was master of ceremonies in 2018.
"At school, she was quiet and we struck a friendship she left for studies in Kampala. We again meet after 16 years, I recognised her but she did not, and when we met again I wanted us to be friends again. I did not know that I would marry her," Job recalls.
Cissy would tune in to Life FM where Job is a journalist and news anchor in Fort Portal City. The bulletins melted her heart.
"My sister one day told me that Job was working at a radio station. When we met at church, I could not recognise him but one evening, I tuned in to Life FM and listened to him read news. It is then that I picked interest and fell for him," she says.
The two exchanged contacts and Job started calling Cissy frequently. She was working in Rugombe in Kyenjojo District.
Proposal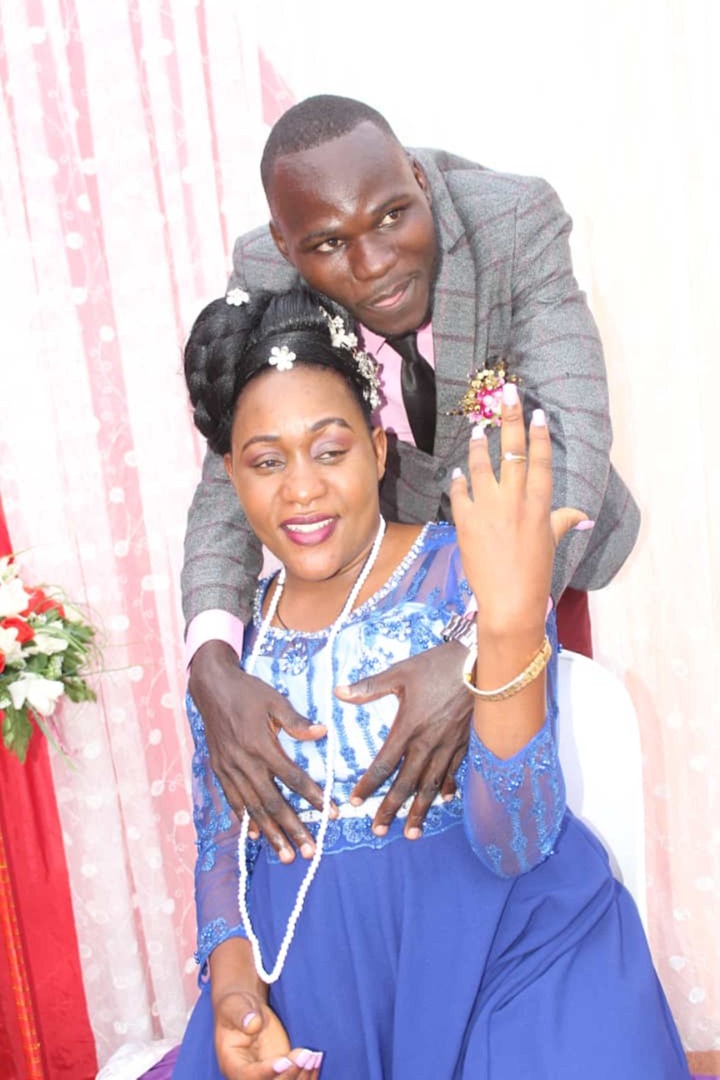 He proposed to Cissy but she did not respond right away because she wanted to first know whether he was serious with a relationship.
"I could not just say yes, because we had spent many years without seeing each other and I had to first know his character. It took me about three months to respond," Cissy says.
She then gave Job a condition to test for HIV/Aids before introducing him.
Job says this condition indicated that she had accepted his proposal but it took time for her to say yes. Thus, he also reduced his phone calls.
"After promising that she would respond to my proposal anytime, I chose to call her once a week," Job says
Their relationship, he adds, grew stronger as Cissy would travel to visit him in Fort Portal every week. It was during these visits that she said Yes.
Then, they set March 13, for kweranga (a premarital ceremony where the families meet to get to know each other).
"When he visited our home, I confirmed that he was serious. We immediately started preparing for our introduction but my parents had set tough conditions which I requested them to revise because my fiance's financial status was not as good," she explains.
After this visit, Job was left with a balance of Shs 500,000. Their friends and family supported them financially for the introduction ceremony which was scheduled for June 10 and the wedding two days later. Prior to the introduction and wedding, the church required him to present a letter from his father in-law to confirm that he had paid bride price.
"My first attempt to get a confirmation letter from my father-in-law was futile because there was a rumour that I had no
means to pay bride price, " Job says adding that he had gone with Shs1.5m yet they required him to pay Shs4m.
"I cleared my balance the following day," Job recalls. Thankfully the father-in-law gave him the letter.
He says their wedding budget was Shs17m, but because of the President's directives on Covid-19, they revised it (to Shs14m )and the guest list too.
The couple exchanged their vows at St Philip Butara, Church of Uganda in Kyenjojo and their reception at Kyakairagura Village in Kyenjojo District.
Best moments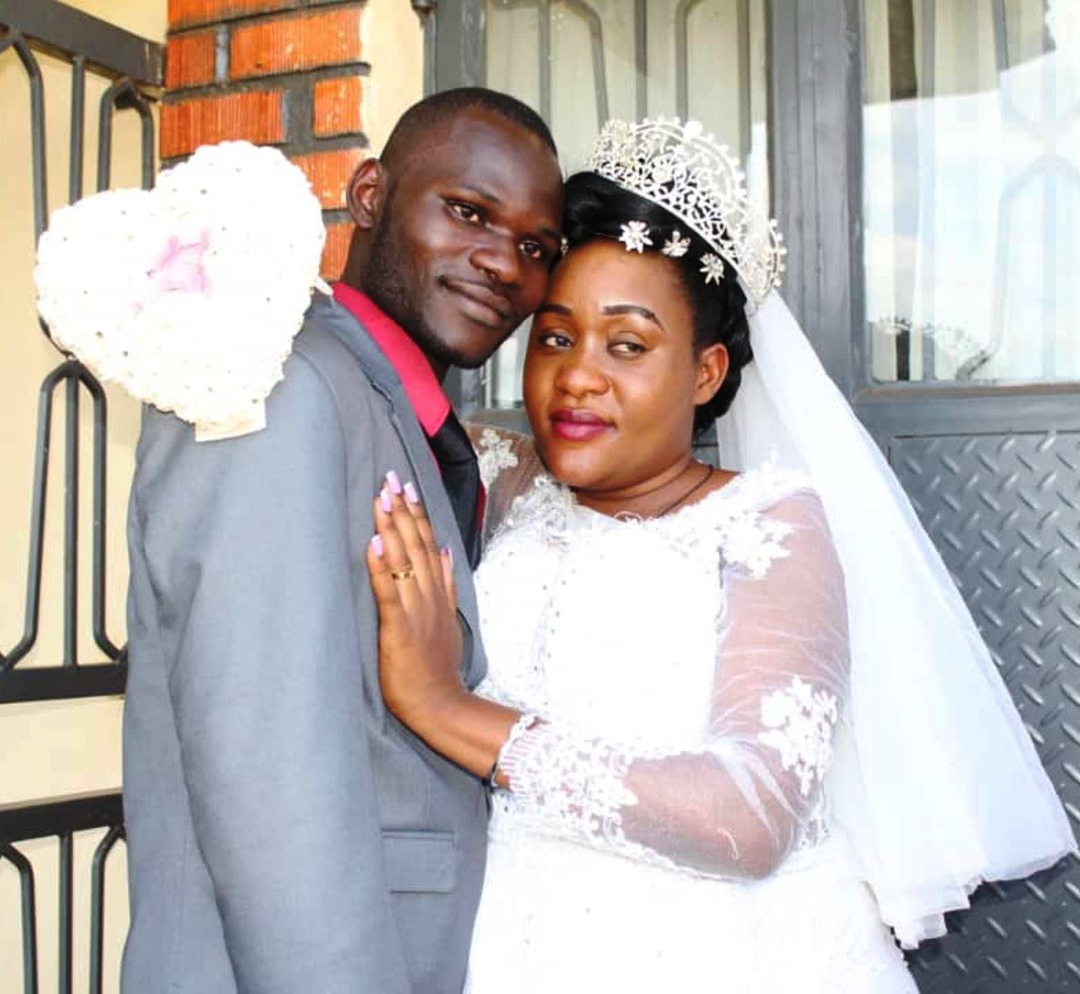 Cissy cannot forget their wedding day because she was among the first girls to be introduced and wedded in their village. Also, she loved it when Job held her hand and put a ring on it.
Job was excited that whenever he invited his friends and staff members to preparatory meetings, they turned up, especially that the pandemic has hindered many things. Cissy' s parents, Job says, did not ask him to contribute to the introduction party.
Job believes, "When you do your party at home you get blessings from family and locals who attend. Also, most of them respect you henceforth as marrieds," he says.
For her entourage, Cissy chose her sister Jacinta Kobugabe as maid of honour and her four bridesmaids because they have been good friends since childhood.
"At first I had chosen six bridesmaids but because of Covid-19, the church requested us to reduce the number to four. They looked elegant in light blue dresses with silver highlights around the waist and red shoes," she says.
Job chose Christopher Birungi as his best man, because he is a clanmate and best friend.