By Nobert Atukunda
A lot of questions usually arise from engaged couples on whether they need bridesmaids and groomsmen (entourage) on their wedding. You might wonder whether it would be weird if one chose to do away with as entourage. The question, however, is, do you really need bridesmaids or groomsmen and why do you need them? If you thoroughly think through this question, you will make an informed decision.
I personally thought weddings without an entourage would be a little awkward given the setting that most Ugandan weddings always have bridesmaids and groomsmen until I met Ms Viola Tumuhimbise and Mr Victor Rugatsira.
Mr and Mrs Rugatsira Wedded on 30th September 2017 at All Saints Cathedral Nakasero. The couple knew they wanted something very simple at their wedding and thus decided not to have an entourage. Viola narrates of how she thought about it.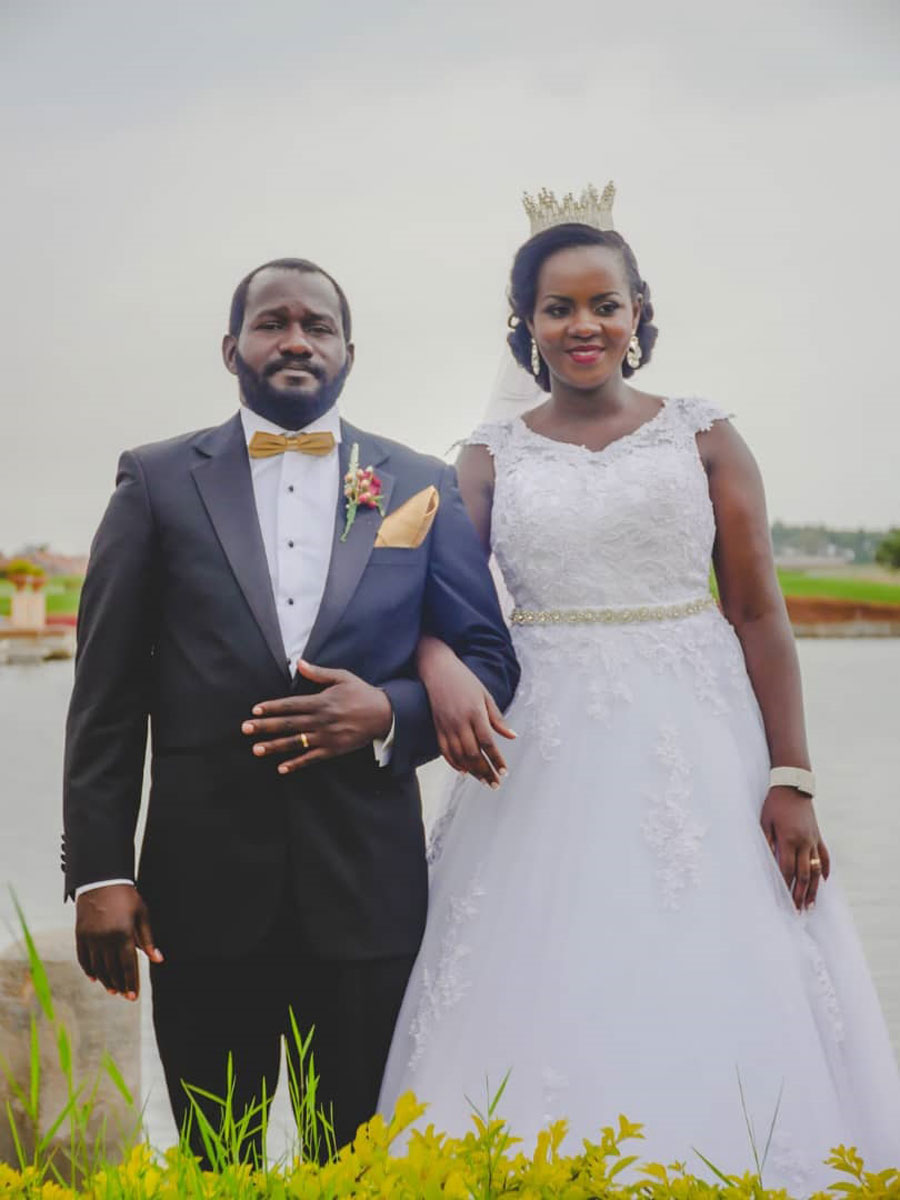 Tumuhimbise reveals that at first, she felt the need to have a full entourage because almost every wedding she had attended did. However, when she thought of how she and her husband preferred to do their own thing and not what other people have been doing, she decided to settle for not having.
"We would have done away with the best man and matron but then they have to sign the certificates, they are witnesses otherwise there is no much important role they play," Tumuhimbise reveals.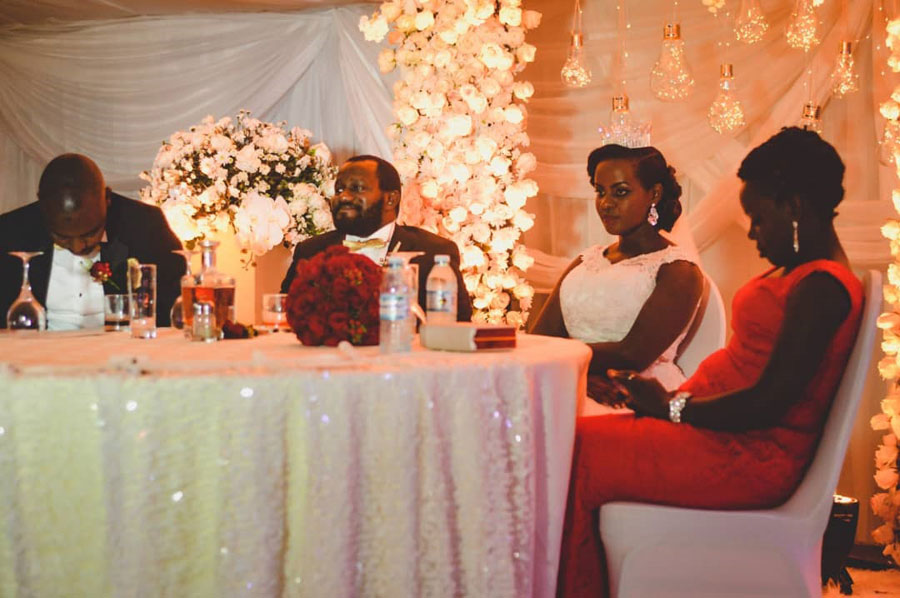 Why you should consider not having an entourage.
To save time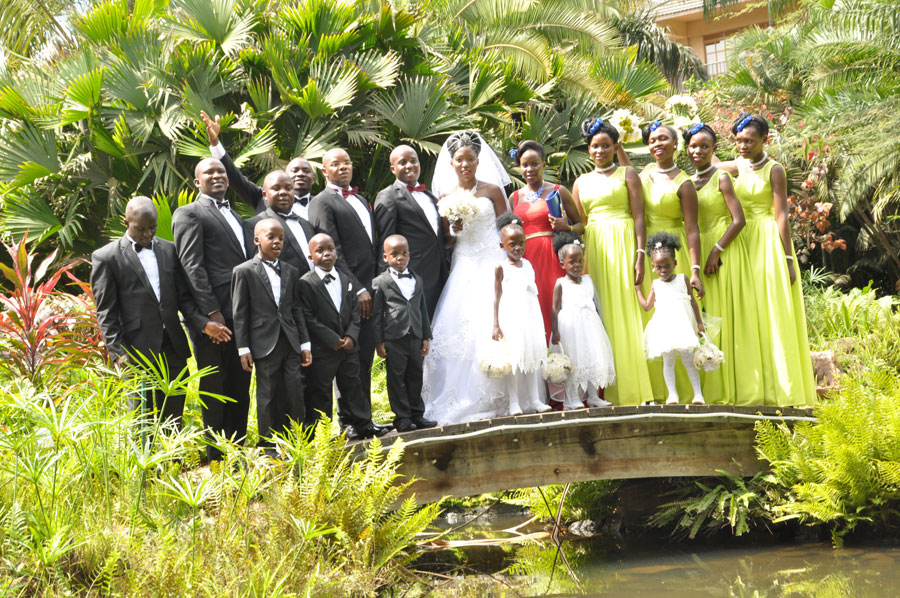 Viola narrates that every bride wants their entourage to look beautiful but most of the times, that takes time which delays the church service yet she wanted her wedding to be on time.
"Most of the brides delay in the morning because of maids. Not having maids made our salon time short lived. I know that would not have been the case if we had an entourage because they are many and come with some disorganisation," she says.
An entourage can be tiresome
We must all know how much time it takes to look for dresses and shoes that work for the entire entourage. All this calls for time and commitment.  In addition, a lot of confusion goes on in wedding WhatsApp groups especially those of bridesmaids' on what to put on.
With every style, different maids have different preferences; some of the maids like long dresses yet some like short, others like sleeves yet others do not. There is a lot of confusion that takes place. To her, this is something that she never wanted to experience.
"I did not have time to look for clothes, the time you spend discussing them is also a lot. I advise brides to make sure they have a clear plan for your wedding, then everything else will flow," Tumuhimbise adds.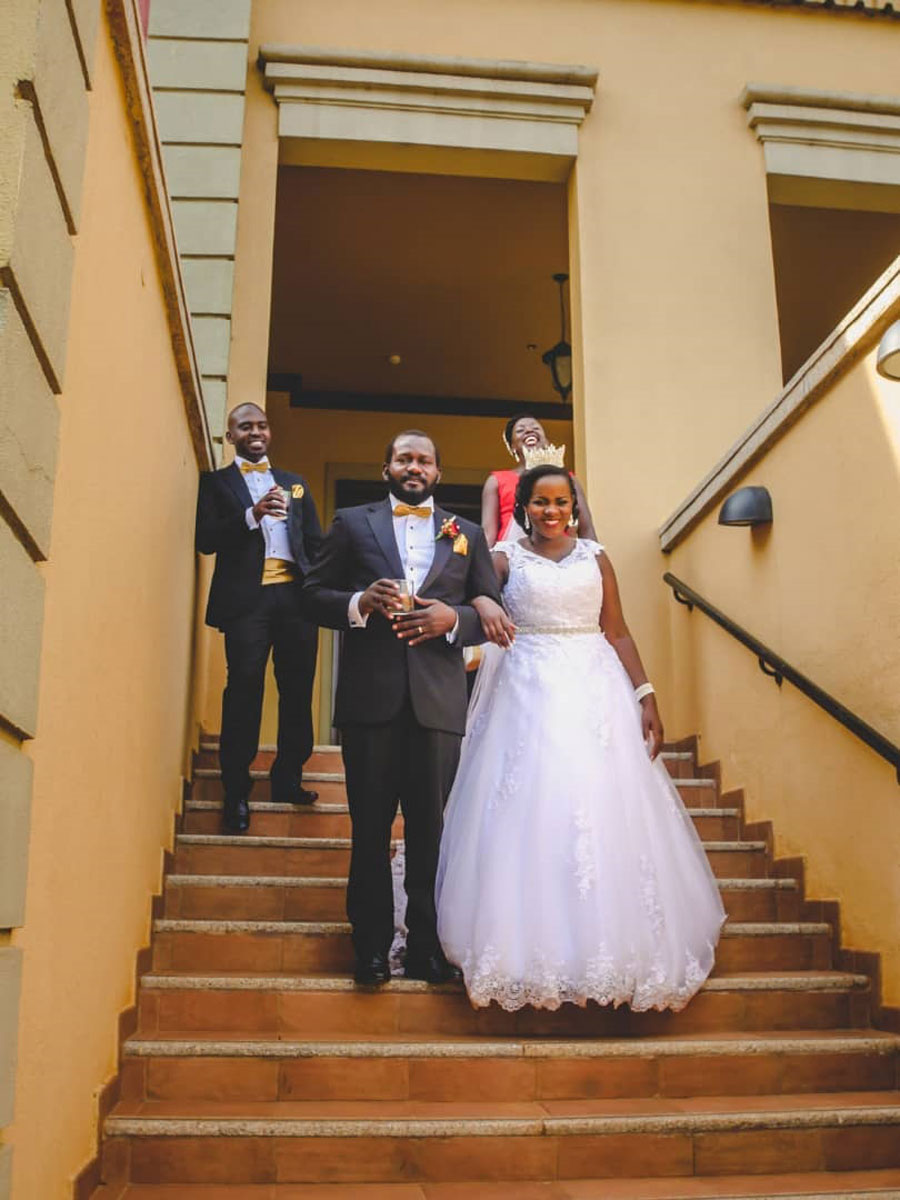 Simplicity and Trendy
Tumuhimbise reveals that as a couple, they believe in simplicity; something small but spectacular, which is what they needed for their wedding.
"We have no regrets. Not having ana entourage made everything simple," Rugatsira narrates, adding that trends are also changing to wear not having an entourage is ideal.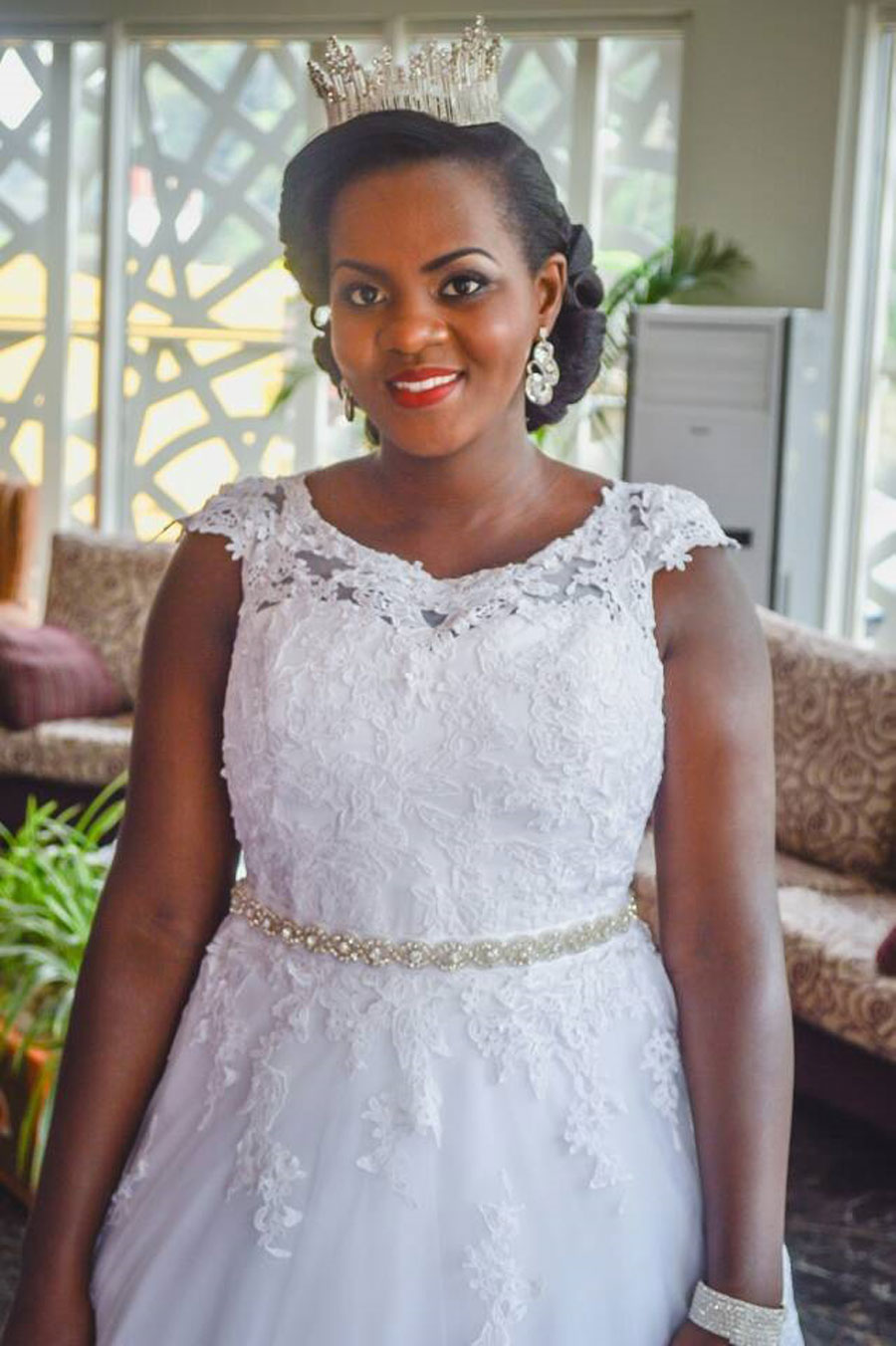 Tumuhimbise's fashion designer had advised her that unlike in the past where one needed to choose friends to become his bride's maids and the groom to choose groomsmen now one can easily decide to do away with all that. All friends and family especially sisters and brothers could be included in the traditional ceremony that is the introduction and giveaway ceremony. Which the couple decided to do as well.
"Give away in real cultural is the final send-off, where everyone friends and family want to be part of. We made sure that every friend of mine and those of my husbands were fully involved in this ceremony," the couple narrates.
Inconveniences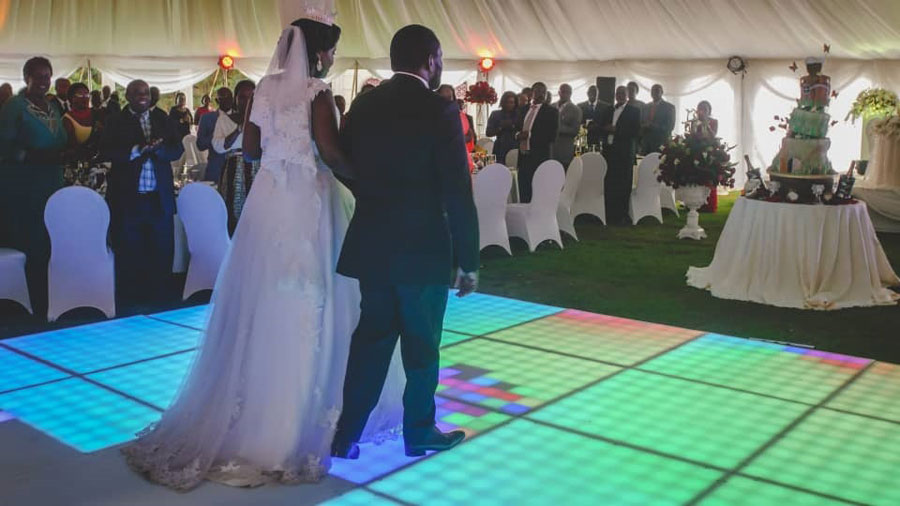 A wedding is supposed to be about fun people enjoying the moment, according to Tumuhimbise, everyone should enjoy.
Rugatsira narrates of how the young ones (flower girls and peg boys) are tortured in the whole process.
"Imagine a child who is awake the whole day moving around. At some point, they will ask for food but since you cannot provide it at the time, you keep on telling them to wait. Why make them suffer?" Rugatsira narrates.
On the other hand, bridesmaids and groomsmen meet on the actual wedding day, yet they do not know each other. In the end, some find it hard to blend with their match of the day.
Last but not least, Viola explains some of the couples' friends who thought they would be part of the entourage but were left out may feel sour, all of which you do not have to deal with if you don't choose any in the first place.
What others think
Allen Mugishagwe who is planning for her wedding at the end of this year says she does not want bridesmaids because they waste time, and sometimes people tend to focus on them than the bride herself.
"I really do not want them personally. They tend to crowd pictures and not do anything in specific," Mugishagwe narrates, adding, "they sometimes still your show, they all look good and guess what next, all eyes on them," she adds.
Mark Bamugisha a businessman says he has no problem with having groomsmen on his wedding day since in this era, they take care of their dressing costs and add diversity to photography moments.
Viola concludes saying that although she and her husband choose on their own terms, any couple desiring to have bridesmaids and groomsmen should do so by all means, as that is what would make their day be as they dreamed it should.