By Maria Immaculate Owechi
The Banyankole refer to their giveaway ceremony as, okuhingira (recognizing the marriage of their daughter  commonly known as give-away) during which a bride is officially handed over to the groom's family.
During the ceremony the parents provide material support in form of gifts to their daughter to assist her settle in her new home. The most important of the gifts is omugamba which comprises various items as explained below.
Amwine Martin Ahimbisibwe, proprietor of Dice Media Limited, and a a graphics consultant with Igongo Cultural Centre in Biharwe-Mbarara, a centre that was established to document and preserve the Ankole cultural heritage, explains that the omugamba stands for the long stick where the various items are suspended during transportation and display.
He says that the gifts are put on a stick to save the carrier's time and energy by transporting all the items at once.
Each item on the omugamba has its specific use as Ahimbisibwe explains:
Ebyanzi (milk pots)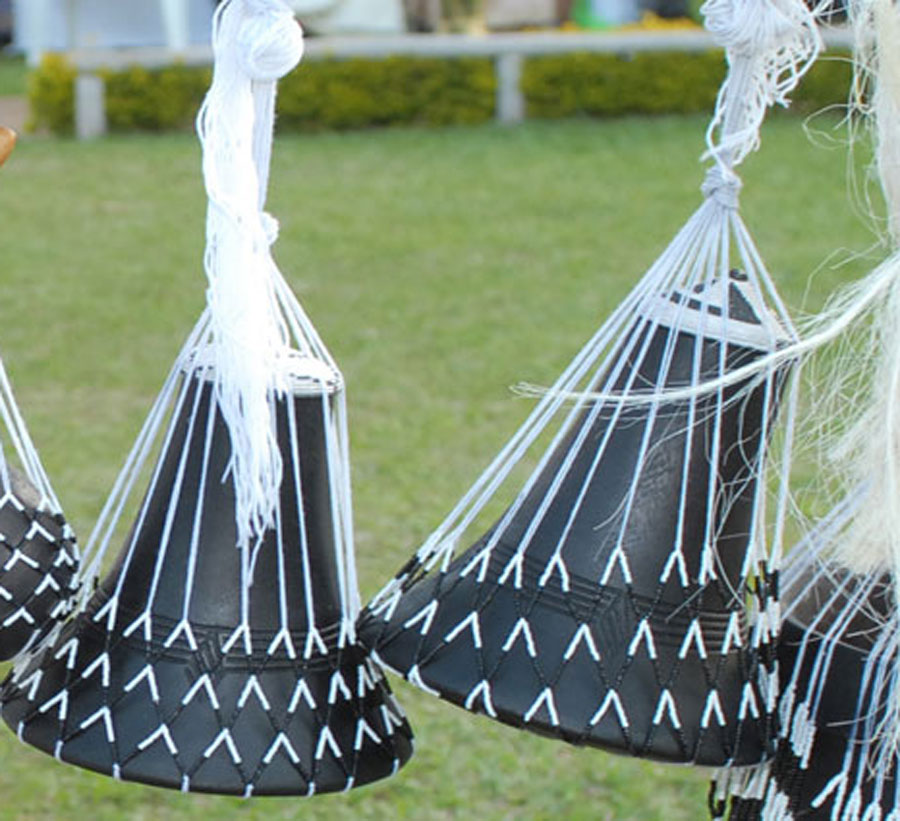 Ahimbisibwe illustrates that ebyanzi are wooden vessels made of smoked black wood and covered with beautiful, handmade covers known as emihaiha, woven with sisal and other fibres printed in geometric patterns. Click to read more…
.