By Maria Immaculate Owechi
Organising a wedding ceremony single-handedly can tend to become overwhelming. That's why it is advised to consider delegating some responsibilities to close family and friends.
There is also an option of hiring a wedding planner to assist in recommending service providers and supervising service delivery.
On June 29, 2019, Jemimah Grace Musibika (26), a supervisor at Africell Contact Centre introduced Benon Grace Okurut (30), a sound technician with Osborn Ministry Churches in a lovely traditional ceremony at her parent's home in Mukono.
Musibika shares that while organising her function, her family members took up most of the responsibilities and were dedicated to hiring and supervising service providers, which reduced stress levels.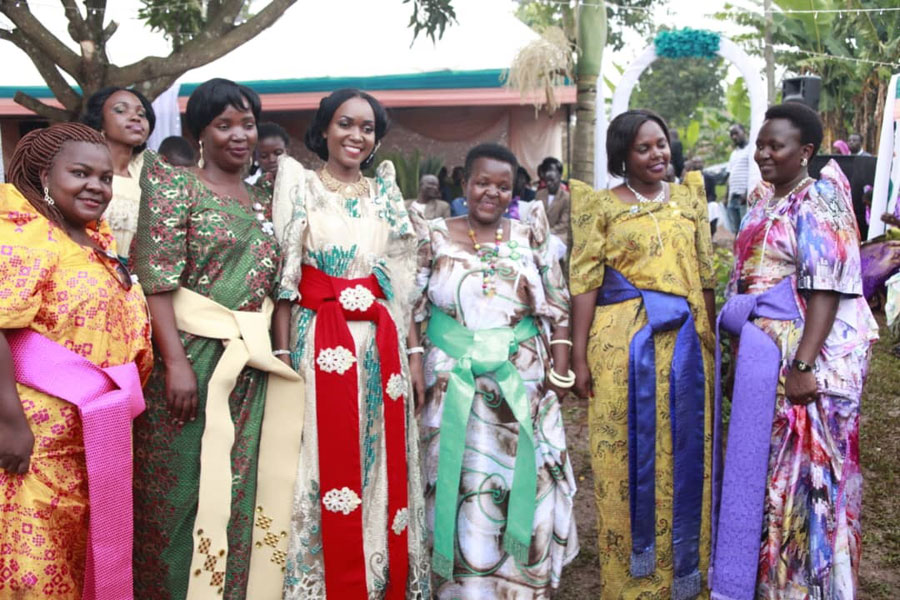 She adds that this helped a lot on cutting the budget.
"For instance, my mother took charge of the decoration and other items that are needed for setting up the venue, an aunt handled the food service provider and a family friend offered his sound and music system at a subsidised fee," the bride explains.
Their love story
Musibika reveals that she first met Okurut in 2013 during her senior six vacation at a youth fellowship at Seeta Miracle Centre.
"I enjoyed the worship and the guitar skills displayed by Okurut, who also headed the youth band," she shares.
"After the epic performance, we were able to interact with each other and became good friends," she adds.
Okurut says that with time he got attracted to Musibika's beauty, calmness and how she handled tough situations.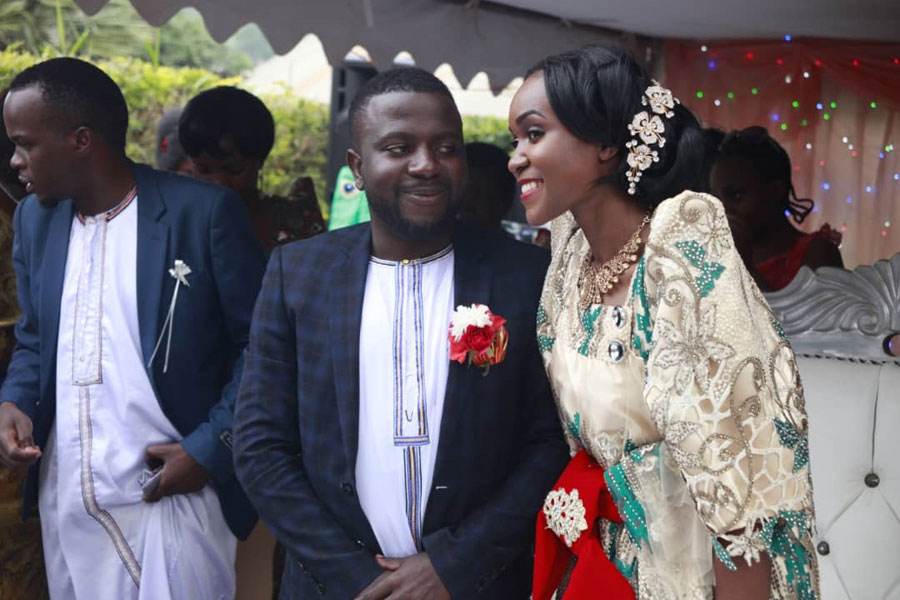 "The following year when she joined campus at Kyambogo University, I asked her to be my girlfriend but she maintained we stay as friends," he shares.
"It was later in 2015 during my Internship at Butabika Hospital that I finally accepted," Musibika reveals, adding, "I got attracted to his loving nature and patience towards me."
The two dated for five years until this year when they decided to formalise their relationship.
"Okurut had always talked about us getting married right from campus but I always shied away from it, saying I am still young to settle down," she shares while beaming with a smile.
"But since I am now done with studies and working, I did not hesitate to agree to the proposal," Musibika adds.
In March 2019, Okurut paid a kukyala visit to his fiancee's home in Mukono to discuss details of the bride price. In the company of seven people, he carried a few gifts like sacks of sugar, maize flour, a jerry can of cooking oil, meat and two crates of soda for his future in-laws.
The kwanjula ceremony;
What was the bride price and which other gifts did you take?
Okurut: I brought three cows, six goats and three chickens as bride price plus a certain amount of money as mutwalo(bride price) requested by my father-in-law. The water tank and sofa sets were my mother-in-law's request. I added other gifts like home groceries, Gomesis, kanzus and suitcases for the Ssenga (The bride's aunt) and my bride.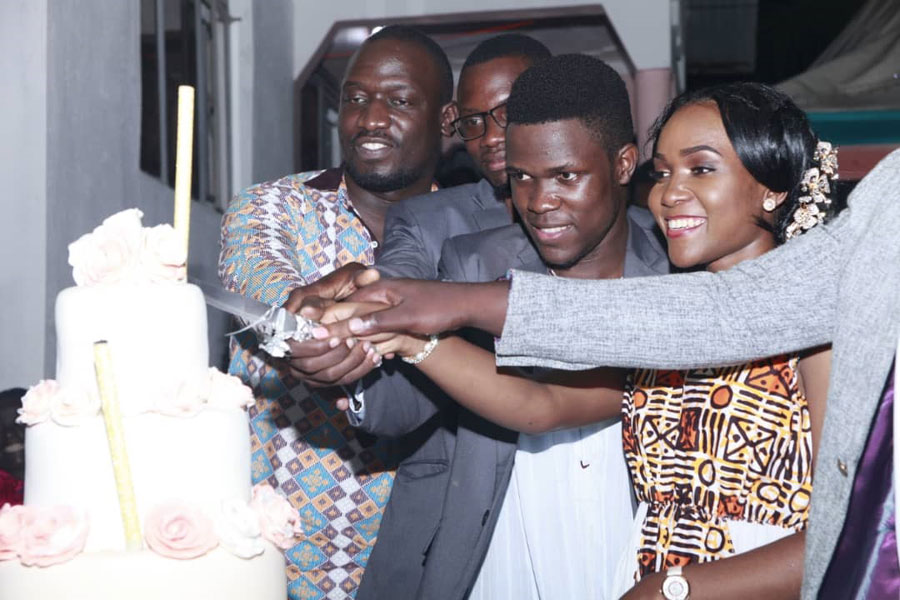 What was your budget?
Okurut: I am not comfortable disclosing the budget details but family and friends contributed a lot to the function.
How many people were part of your entourage?
Okurut: I went with 50 people.
What traditional attire did you wear?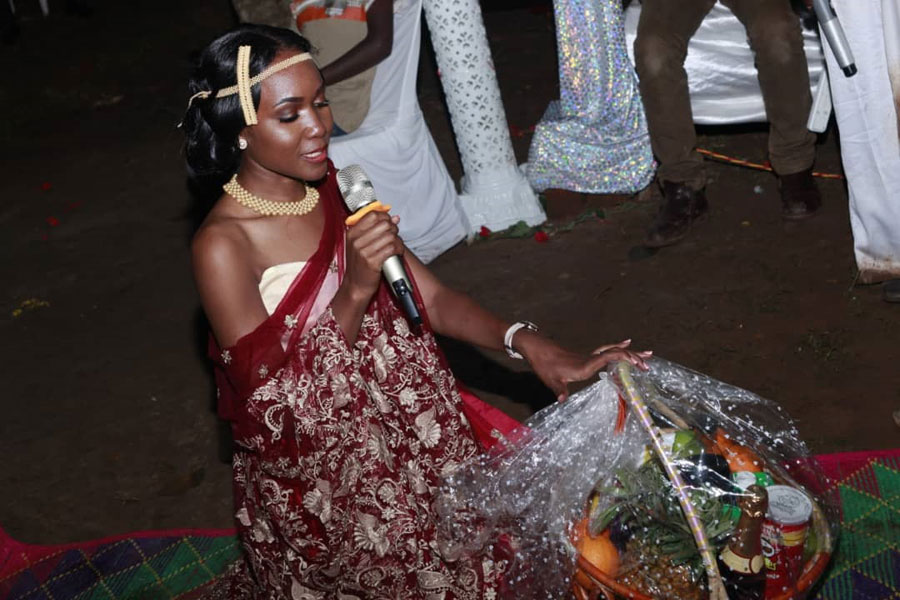 Musibika: I wore two Gomesis during the function, an African dress for the cake cutting, and a Mushanana when giving my husband the Kabo k'omuwala (The bride's gift to the groom).
The traditional outfits were brought from Namaganda Plaza on Luwum Street, Kampala while the African party was made by a tailor. They all amounted to Shs1 m.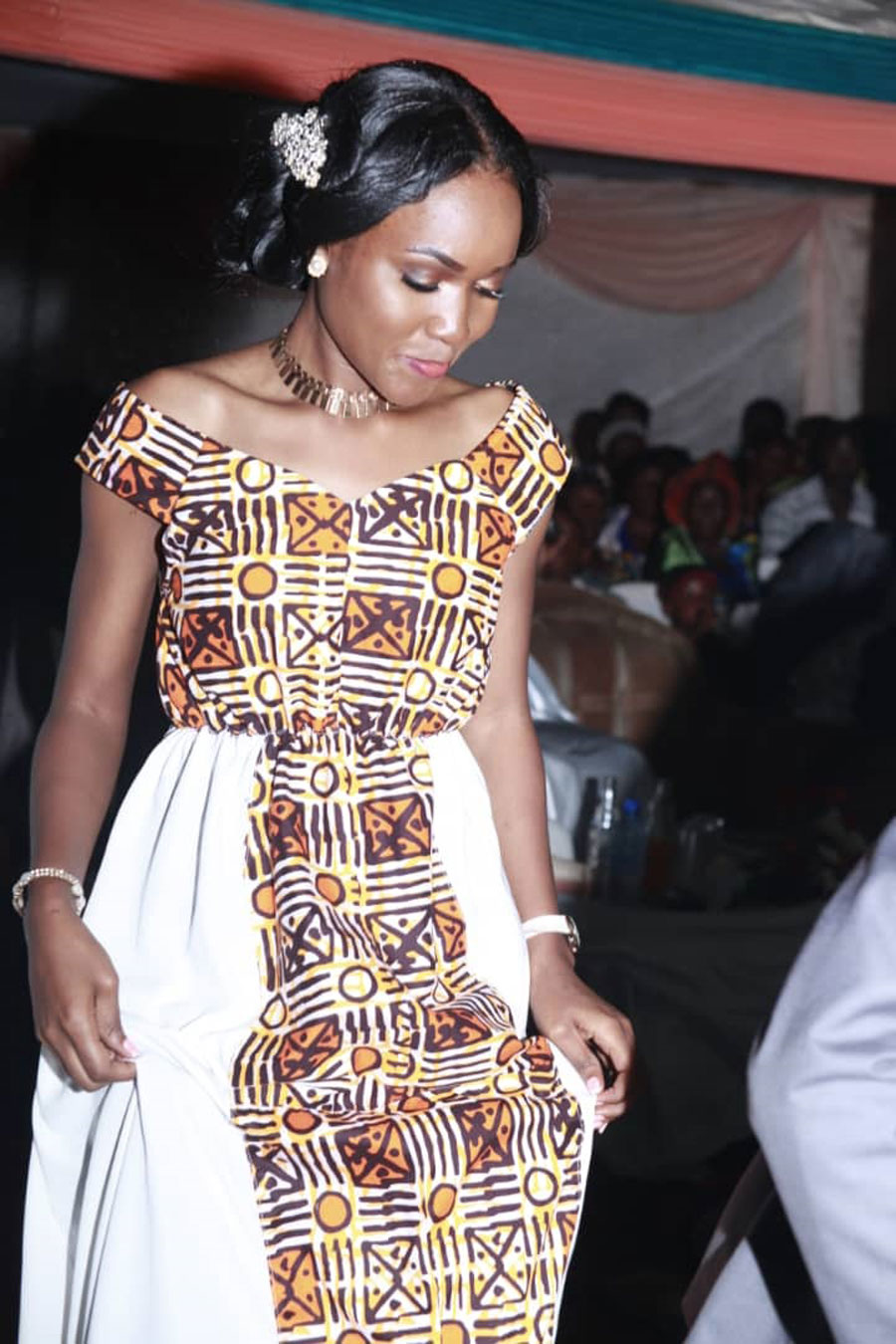 Where did you do your hair and make-up?
Musibika: My mother is a hairdresser who owns a saloon in Mukono, so she offered to style my hair and I only had to buy the hair-piece.
The Make-up was done at Shs300, 000 by a lady called Olivie Nankya, who owns Olives Bridals and Salon in Seeta.
Did you have any fears on how the day will turn out?
Musibika: I had no fears or stress because my family members were very helpful and dedicated to the responsibilities they had taken up.
My fear may be the nervousness I felt while coming out for the first time to meet my groom.
Okurut: Towards the ceremony, I run short of funds which made me panic a bit but some family members came in to lend a hand.
What did you enjoy during the ceremony?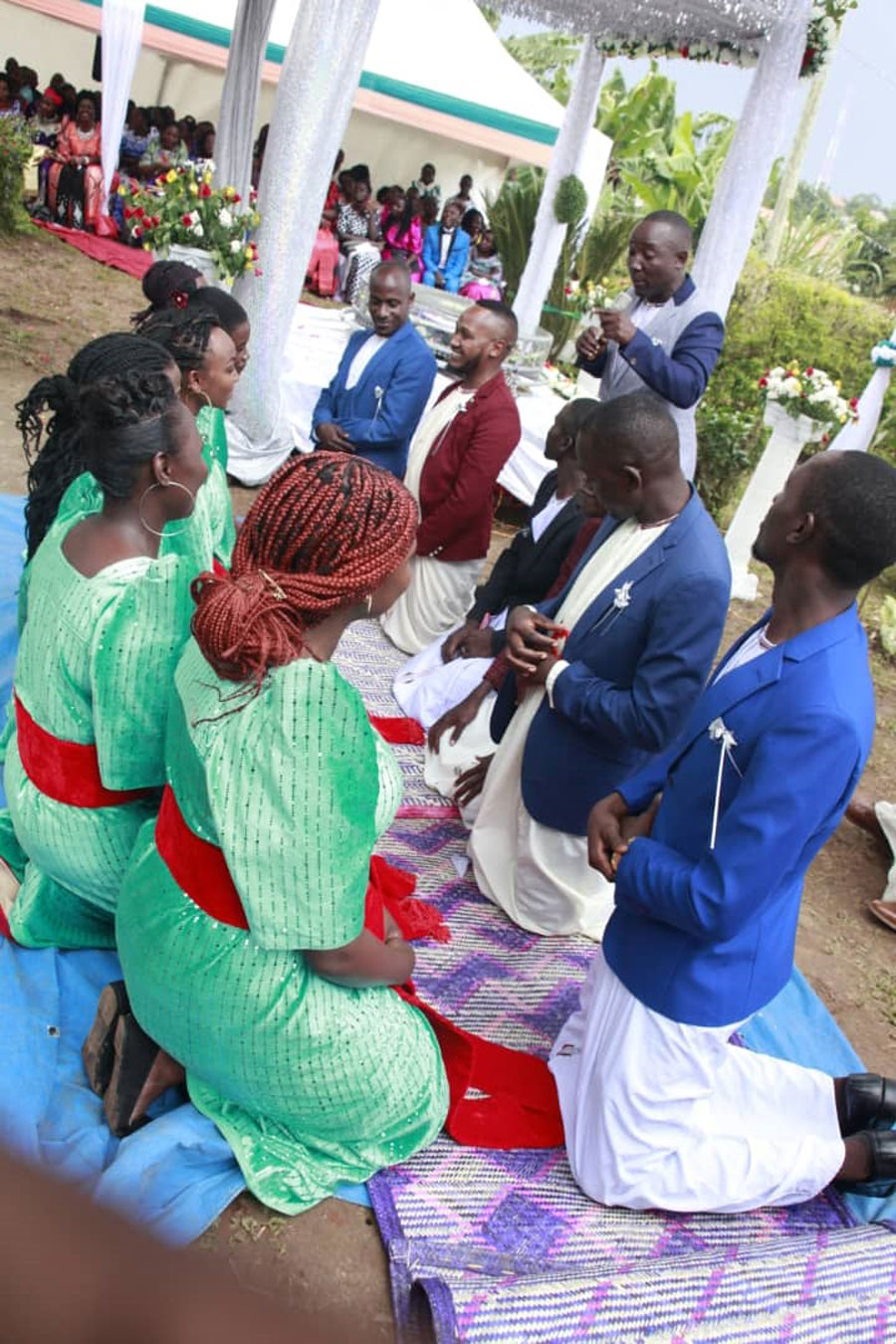 Musibika: I enjoyed seeing my parents happy to witness my ceremony, the music and sound were on point and the drone camera excited my guests.
Okurut: I was happy seeing my bride walking out looking gorgeous in her outfits.
What advice do you give to those intending to get married?
Musibika: If you plan early for the function it cuts down on the stress brought by last-minute things. They should also delegate some responsibilities to family and friends rather than doing everything alone.
Okurut: It's important to plan for a ceremony that you can afford because there are various ways you can cut down on the budget. All you have to do is search on google to know-how.
The two love birds will be walking down the aisle this year on 2nd of November. My Wedding Magazine congratulates the couple.