BY CHRISTINE KATENDE
It was a fabulous day in my life, four years ago when I introduced my fiancé to my parents. Because this happens once in a life time, I insisted on getting the best clothes (gomesis), even though I wanted the function to be simple.
I had watched and attended several introduction ceremonies and I wanted mine to be unique because of what I would choose to wear.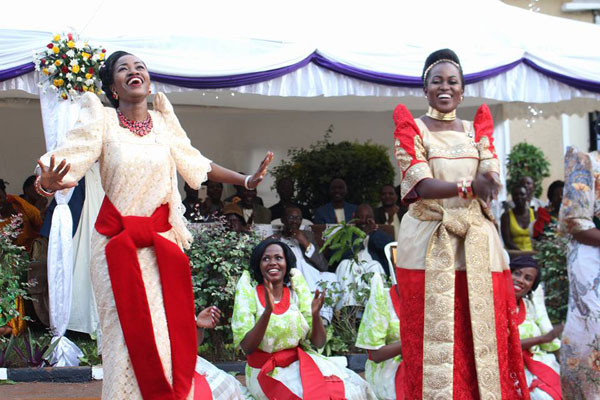 When it comes to choosing what to wear, Claire Alinda, a business woman says you should select wisely.
Alinda who deals in traditional bridal attires at Her Collection shop, says that one should always have a clue of what is trending in terms of fashion and colour before hitting the shops.
"It's imperative to have a colour in mind as you look out for what to wear on your day," notes Alinda.
Colour of the attire and skin complexion
When choosing your gomesi or mushanana for example, Alinda emphasises that you settle for a colour(s) that will match your skin complexion. "It's not good for a dark-skinned bride to wear heavy or dark coloured attires because they kill her beauty," she notes. Instead, she advises, go for lighter colours that will fully draw out your beauty. For example, red is a nice colour but looks better on a light-skinned person. A light shade of peach is calm and looks good on a dark-skinned person.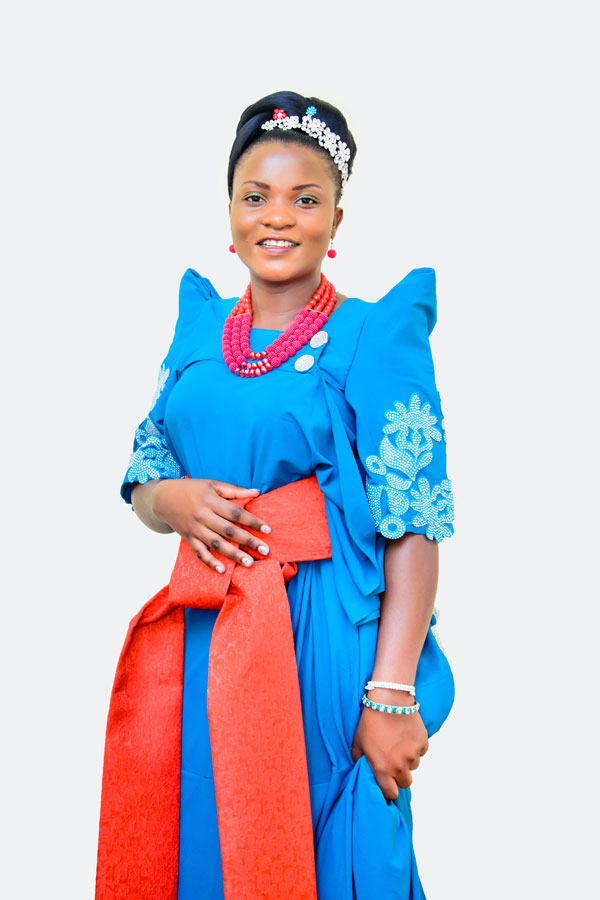 Identify the right material
This will help the seller know how to match or choose what is right. In case the material is out of fashion, Allen Mbabazi another bridal attire dealer at Divine Mercy shop, Zai plaza in Kampala says, it gives room for the seller to know which trending material she can match it with.
If you're small bodied, Mbabazi advises, never to go for heavy material as it will actually look heavy on you. Go for something lighter instead.
Time
Light colours are more visible during day time, compared to dark colours. Red, royal blue, gold, peach, grey, or sky blue can do for the first clothes you wear when the sun is still out. At night, Mbabazi says, opt for a white gomesi with coloured stones. Match it with a dark coloured designed sash (ekitambala) along with dark-coloured shoes, for example, a blue gomesi with silver stones and a red, purple, black or green coloured sash can do.
Matching
When matching, don't overdo it. Match the sash with the necklace and the shoes. If you have a bright coloured gomesi, go for a dark coloured necklace and shoes.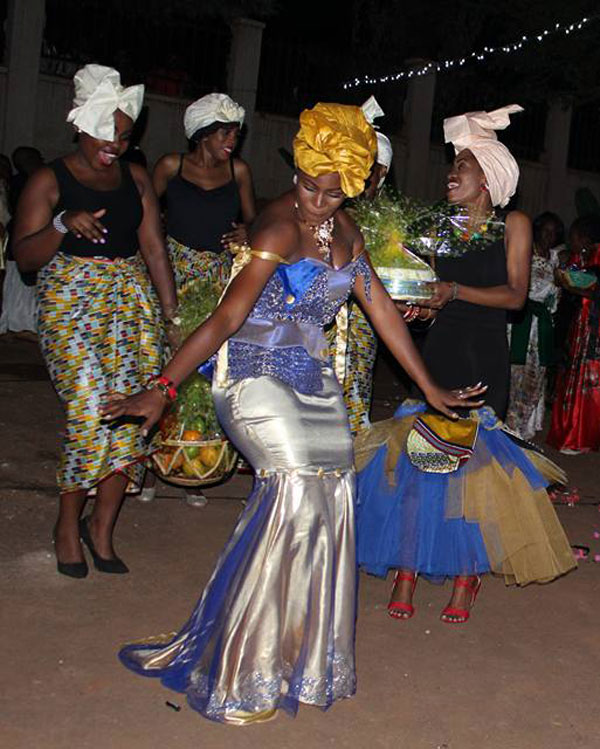 Fashion
Remember that for the traditional ceremony, you need to look modest and decent. Many brides fancy having body hugging or strip tops (for mushanana), but this doesn't look nice however beautiful the bride might be. You're not supposed to show cleavage on this day. You do not want to create a bad image of yourself to your in-laws on this day.
If you are wearing something with many stones on it, then choose simple jewellery and vice versa.
Consider age
It's your day yes, but age does matter. Mbabazi reveals that when you're older, it is better to pick a fashion that is best for that age group. Avoid choosing girly pieces, it will make you look funny. "Get something that will bring out who you really are," she says.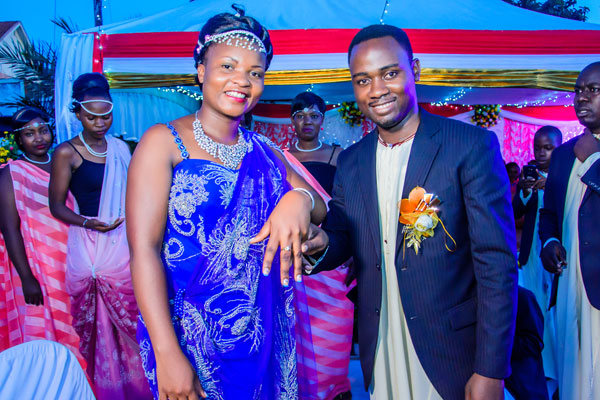 Status
If most of your guests are high profile, then go for something simple yet classy. Avoid wearing heavy-stoned clothes, too much make-up and too much jewellery. If however your function has more people from the village, then work with what you know will impress them such as lots of nice-looking jewellery and brightly coloured clothes.
Body size
If you're a fleshy bride, go for a gomesi with small patterns but of heavy material. Smaller brides look good with big patterns and slightly heavy material. The same consideration should be made when choosing which saris or mishanana to wear according to Mbabazi.
Shoes
Consider the height of your husband-to-be. If you're taller than him, go for a shorter or medium-length heels or wedges or nice flat bridal shoes so that you are closer to him in height.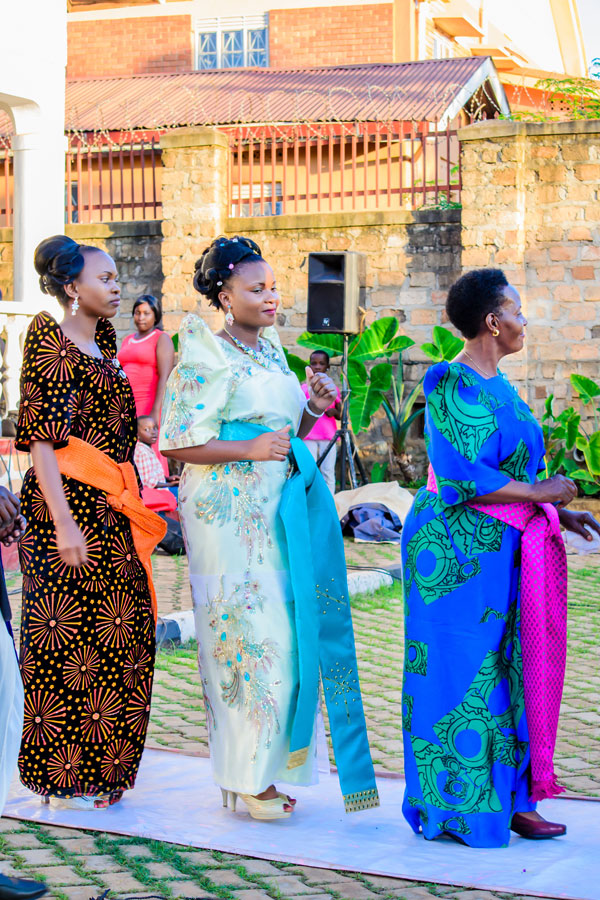 Keep an eye on the tailor
Make sure he or she takes right measurements to avoid having a sagging dress. Always consider their advice as it will save the embarrassment on your day. Be flexible in case you're advised to choose something different.
UTILITY
Take home
• Have all your clothes among other vital things packed together to avoid panic and disorganisation.
• Surround yourself with good people especially the matron for valuable advice.
• Identify a shop where to get all that you need instead of making several movements, this will save you the mistakes that tend to come with that.
• Know how many bridesmaids you need depending on size of the function (big or small) and plan accordingly.