When Pastor Robert and Jessica Kayanja celebrated their 25th wedding anniversary in January at their church, Rubaga Miracle Centre, Kampala, some called it 2018's best wedding or anniversary as it drew mostly government bigwigs. Christine Katende compiles weddings and introductions that made a mark this year.
The royal wedding
(Prince Harry and Meghan Markle)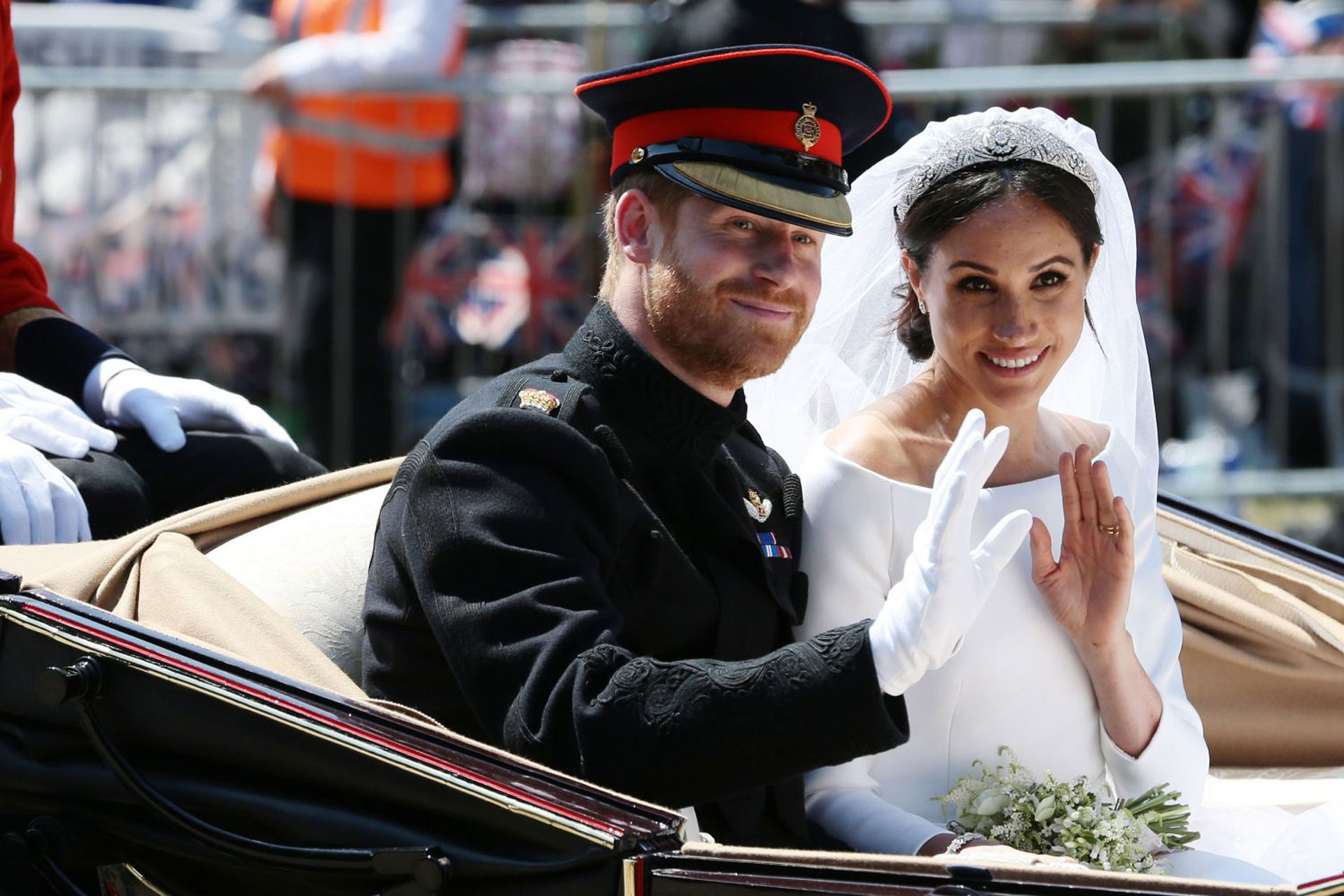 On May 19, 2018, Prince Harry and Meghan Markle wedded at St George's Chapel at Windsor Castle in the UK at 12pm. After church, television screens worldwide broadcast the couple touring Windsor in a carriage. Thereafter, the newlyweds returned to attend their reception hosted by Queen Elizabeth. Prince Harry and Meghan became the 16th royal couple to celebrate their marriage at Windsor Castle since 1863. The royal wedding was attended by hundreds of guests and viewed by millions of people around the world.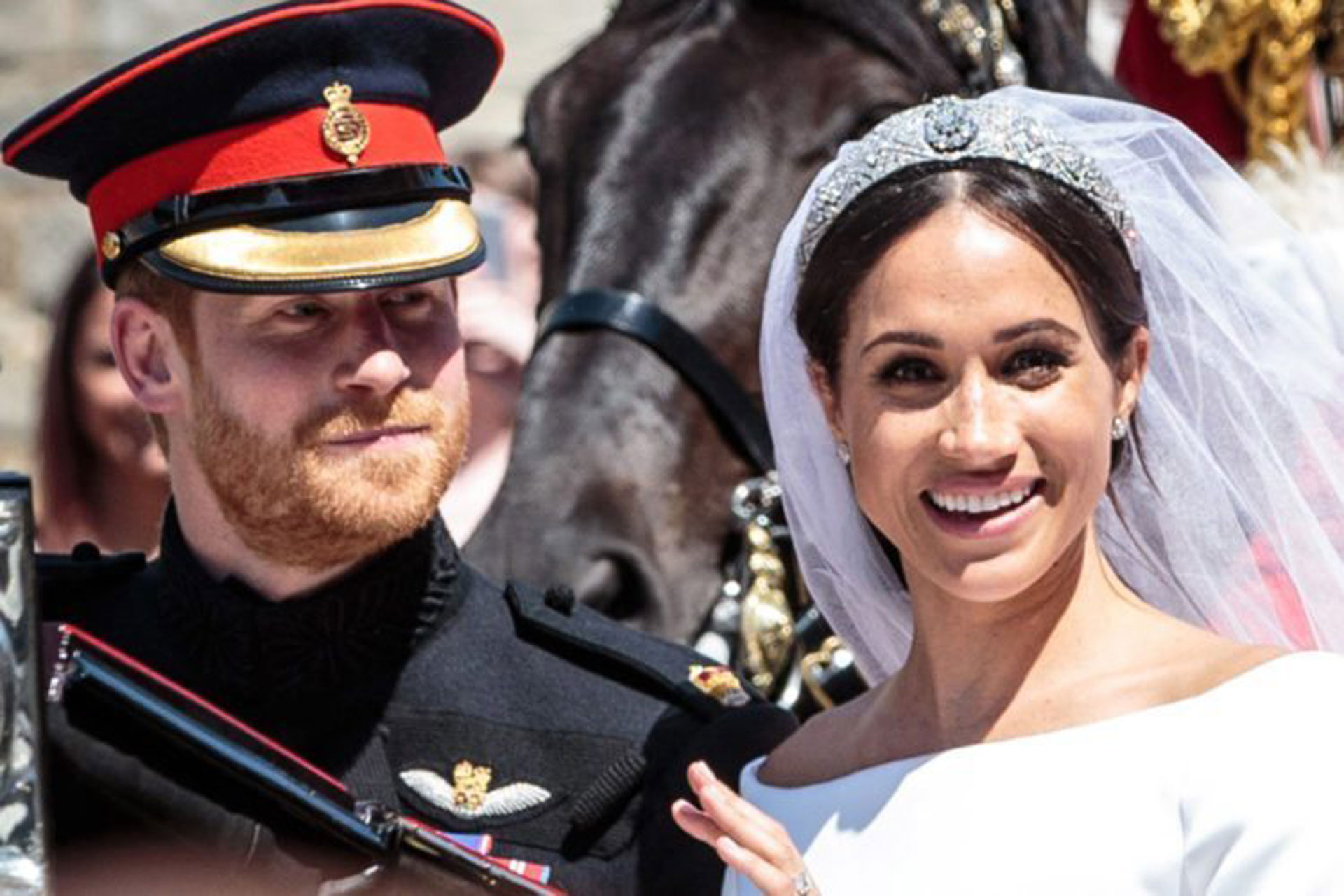 Judith Babirye and Paul Musoke Sebulime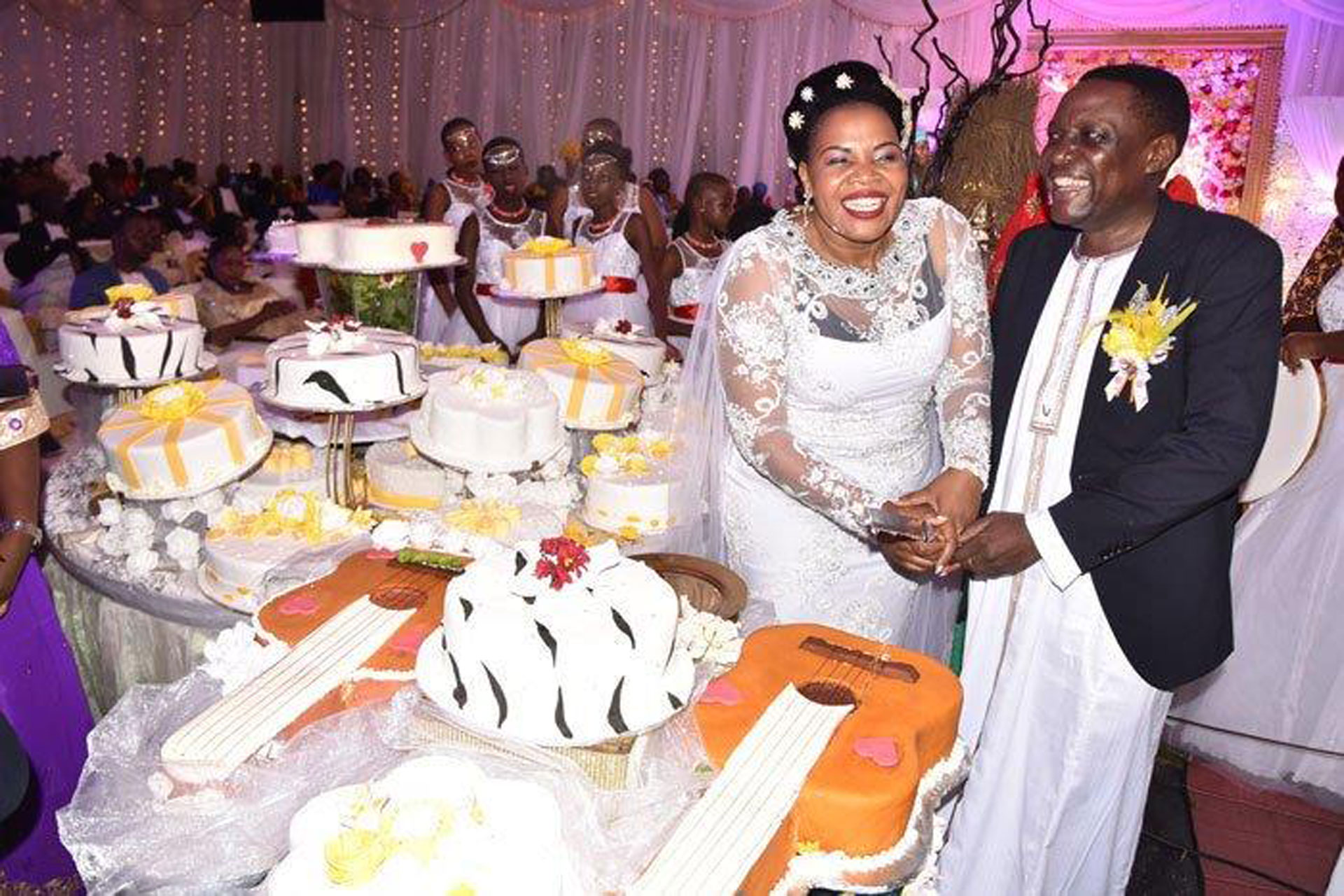 The Saturday afternoon of July 28, 2018 marked a turning point in the Ugandan gospel music singer and MP Judith Babirye's life when she introduced and tied the knot with her love, also an MP, Paul Musoke Sebulime. The party started with an introduction ceremony at Las Vegas Gardens in Kawuku, off Ggaba Road, a Kampala suburb.
What would be expected as a second appearance of the bride at an introduction, saw Babirye return in a wedding gown and singing her new song, Eno mbaga ya ddala, which she composed for her partner. Pastors Imelda Namutebi and Irene Manjeri prayed for the rings before the bride put one on her heartthrob's finger. The couple signed a marriage certificate on which their parents and the matron signed after serving cake to each other and their guests. More than 1,000 people attended the party, including the Vice President Edward Ssekandi.
Artiste GNL Zamba and Miriam Tamar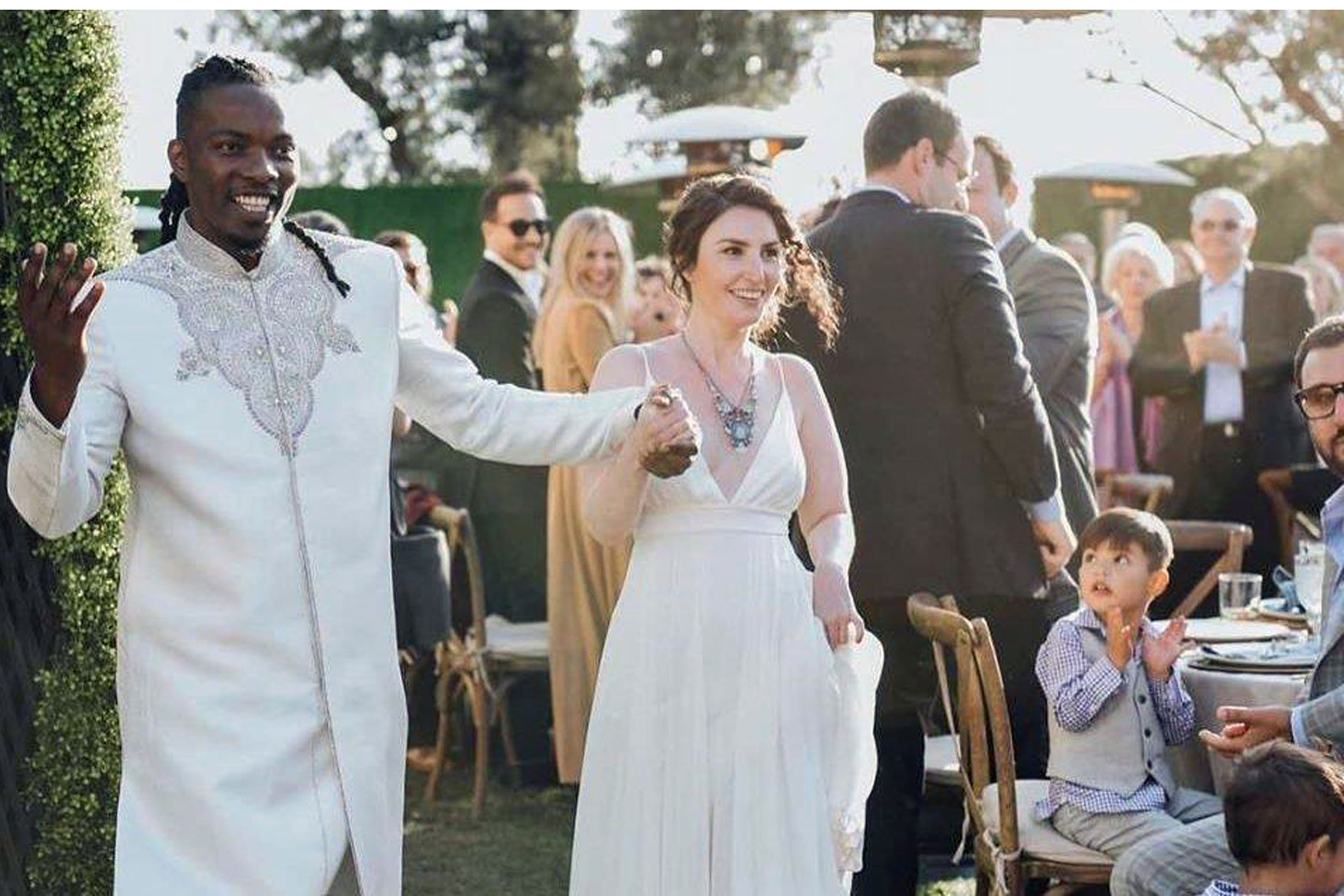 October 17, 2018 was a memorable day for Ugandan rapper Ernest Nsimbi, aka, GNL Zamba. It was when he finally married his long-time girlfriend Miriam Tamar. Unlike many couples who always have church as their main item on the wedding plan, Zamba and wife are said to have exchanged their vows before family and friends in a simple and stylish ceremony in Malibu-California, USA. Only close friends and relatives of the couple attended.
Mama Lususu and Emmanuel Kayondo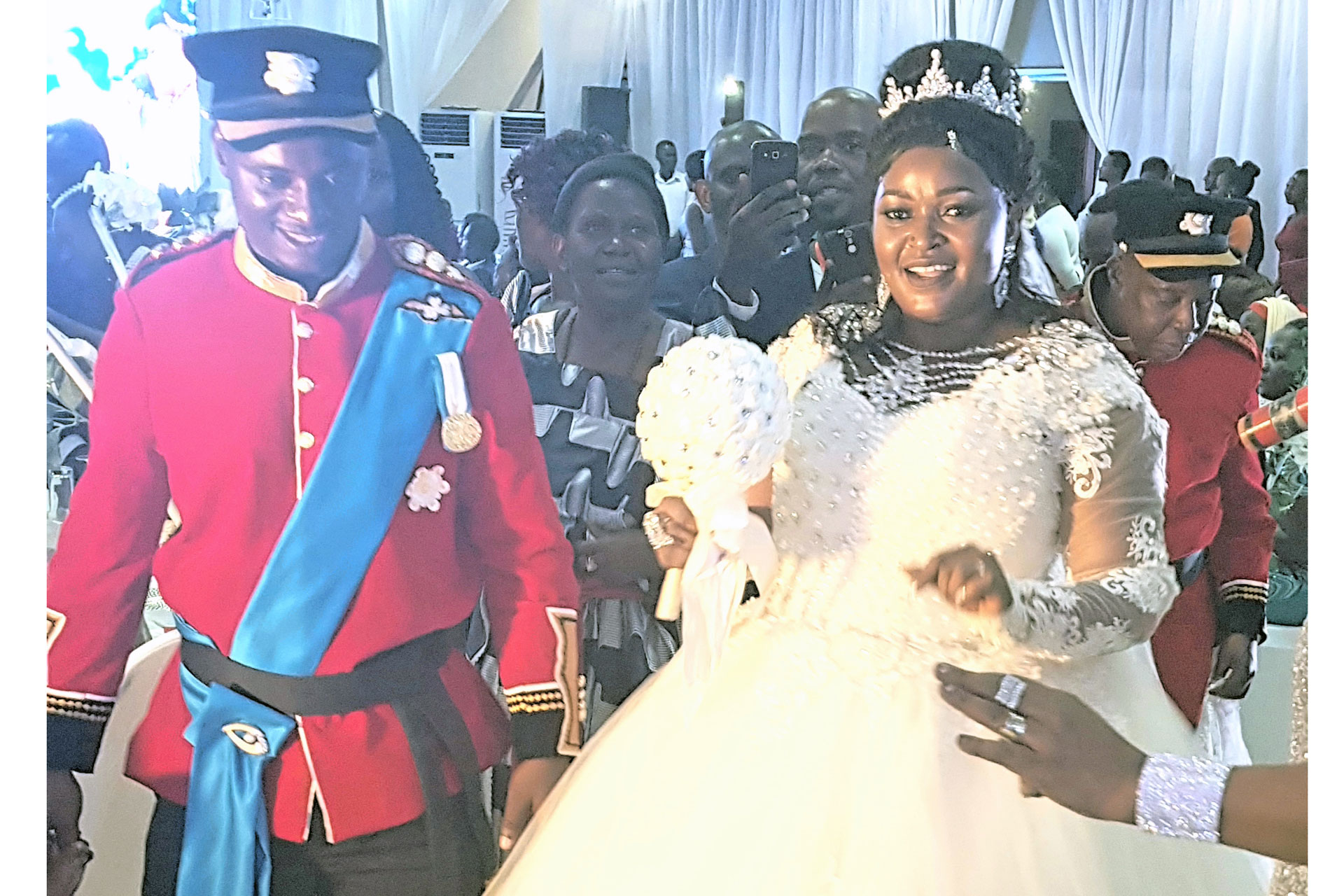 On Saturday, November 3, 2018, city businesswoman, Irene Nalubwama, popularly known as, Mama Lususu, walked down the aisle with the love of her life, Emmanuel Kayondo at Rubaga Cathedral. This was a few weeks after their introduction ceremony. The luxurious marriage ceremony saw the couple tie the knot at 4pm.
Mama Lususu later drove her husband to Imperial Royale Hotel in Kampala where they hosted their guests who included local musicians, dignitaries and officials from the Buganda Kingdom.
Although she is listed among the richest businesswomen in Kampala, her maid of honour, local musician Jennifer FullFigure urged her to respect and be best friends with her husband and never to take her marriage for granted.
Bridget Birungi and Andile Ramaphosa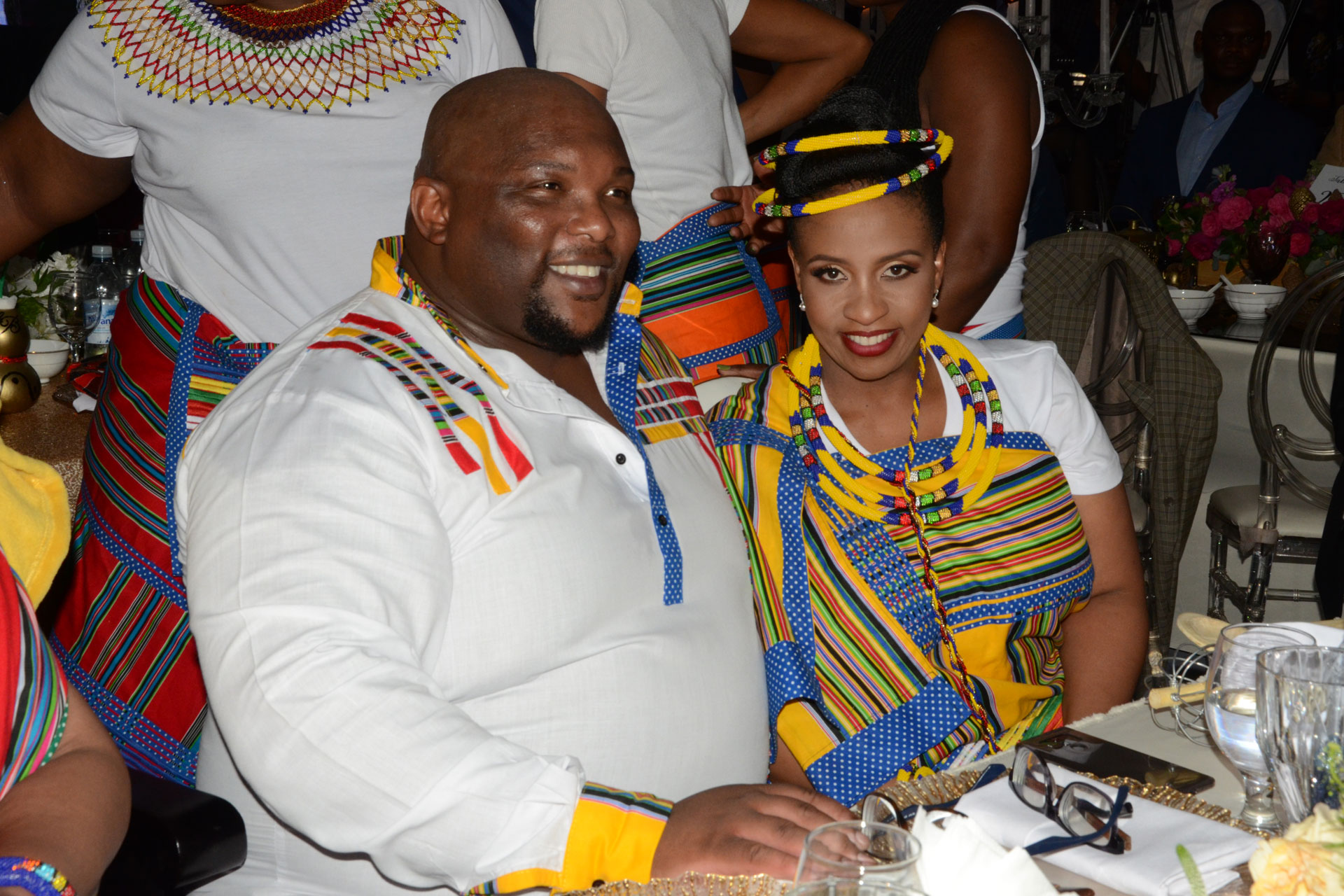 On August 4, 2018, Bridget Birungi, niece of Uganda's former prime minister Amama Mbabazi, introduced her fiancé Andile Ramaphosa, son of South African President Cyril Ramaphosa. The traditional wedding which almost paralysed Kampala, was held in Kololo, a Kampala suburb.
The groom was quoted saying, "We met almost 10 years ago. I was in Beijing where I worked as an expert while she was finishing her studies in engineering. Then she went on to do her masters. We went on to live in South Africa. She is my best friend. She knows all my secrets, even what my feet look like."
The guest list also included the President and First Lady plus bigwigs such as the governor of Bank of Uganda Emmanuel Tumusiime Mutebile, Chief Justice Bart Katureebe, former Minister Jim Muhwezi and several high profile businessmen, including Gordon Wavamuno.
Flavia Tumusiime introduces Andrew Kabuura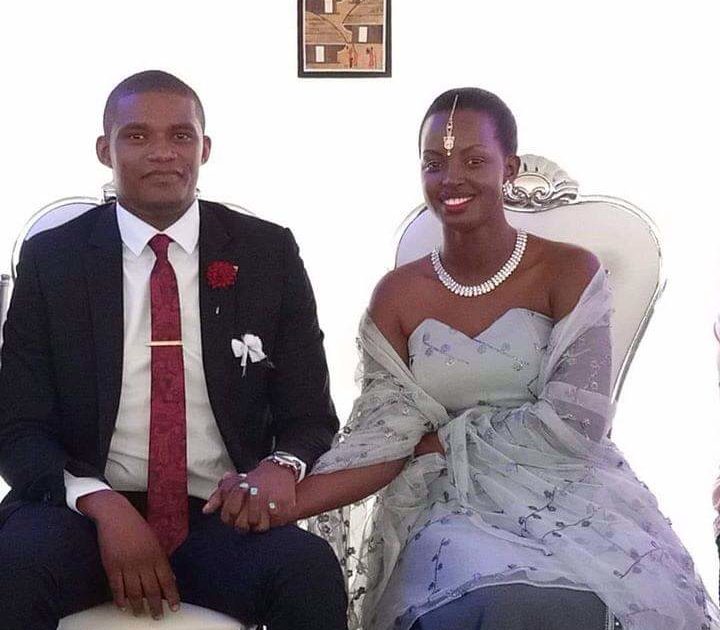 On Saturday, November 17, 2018, NTV news anchor and radio presenter, Flavia Tumusiime introduced fellow TV personality Andrew Kabuura to her parents.
The traditional function known as kuhingira was held at Tumusiime's parent's home in Kiruhura, western Uganda. Tumusiime's function was attended by a few of their close friends and relatives. The couple had been dating for some time but preferred to keep their relationship away from the public until May this year when Flavia revealed on live TV that she had got engaged and the couple is expected to get married early next year.
Catherine Kusasira and Fred Seruga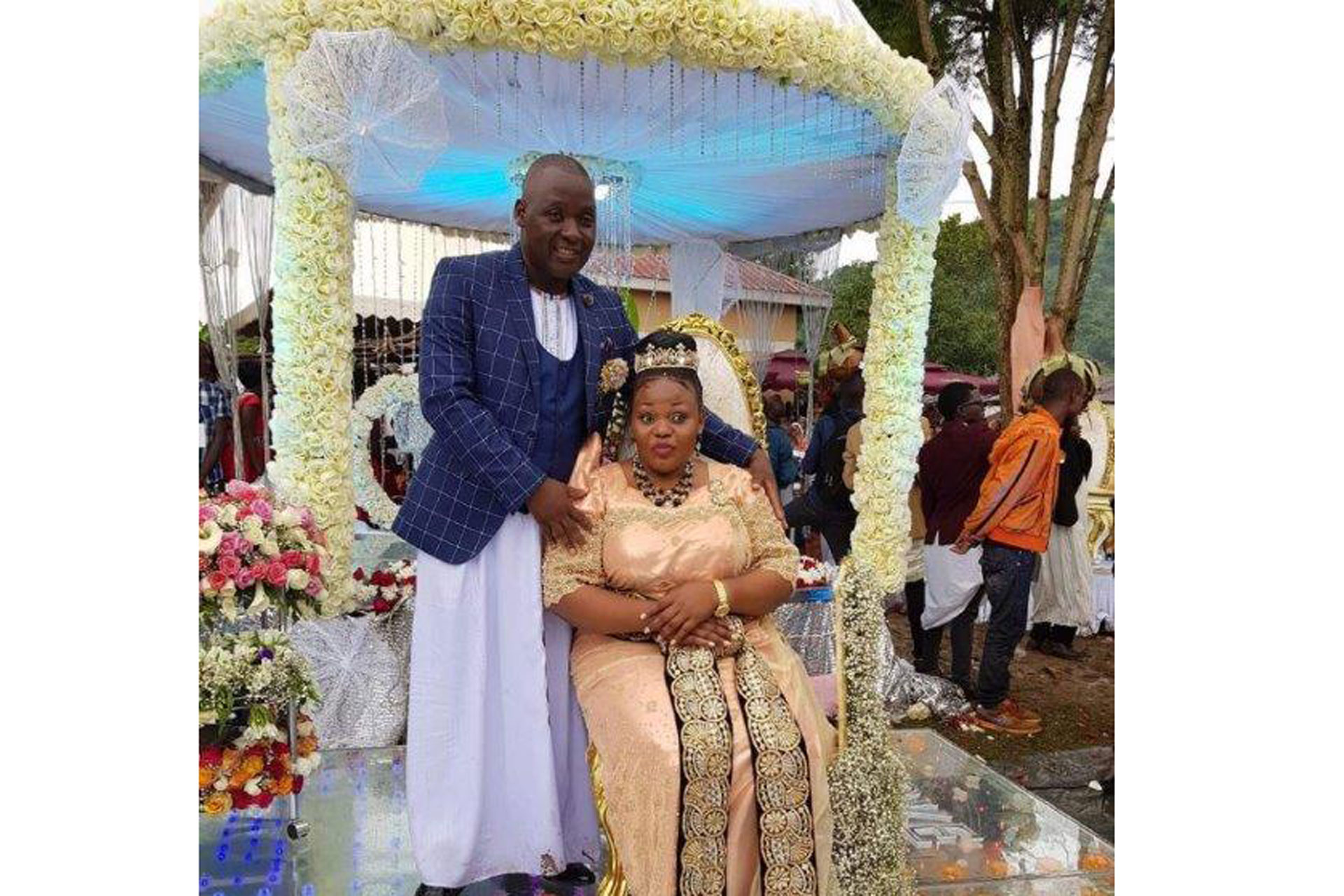 Singer Catherine Kusasira of Golden Band introduced fellow musician and long-time lover Fred Seruga to her parents in Luweero District on April 20, in a glamorous ceremony. Unlike some celebrities who ensure tight security at their functions to prevent uninvited guests from accessing the premises, Kusasira and Seruga's introduction was like a village-free entrance concert where villagers were present to get a glimpse of the different artistes who performed at the function. These included, Bobi Wine, Bebe Cool, Irene Namatovu, Jose Chameleone, Eddy Kenzo, Dr Hilderman, Remah Namakula, Winnie Nwagi, Mesach Semakula and David Lutalo.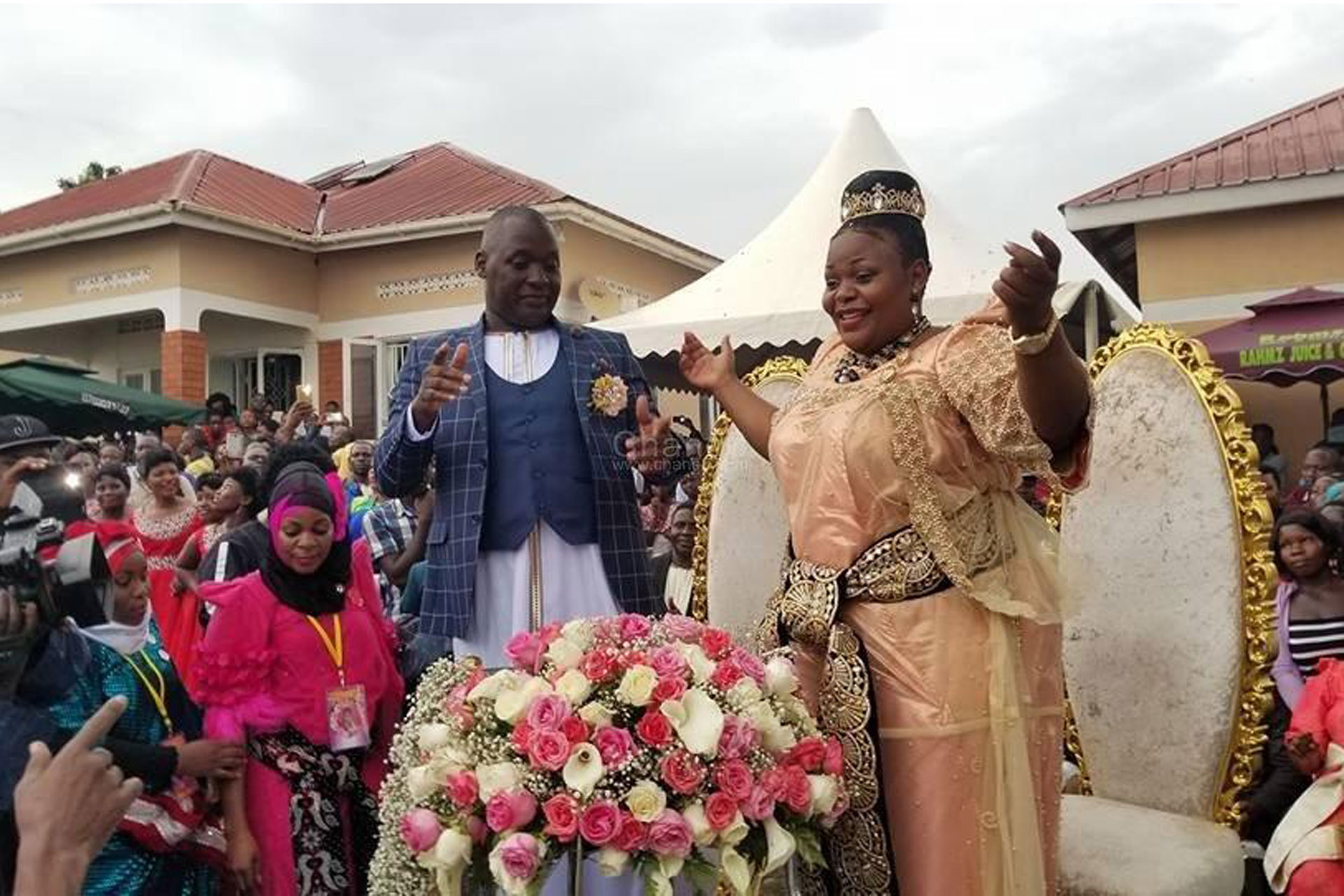 The couple exchanged vows as the thousands of attendees cheered them on loudly and as we talk now, Catherine Kusasira and Fred Seruga are husband and wife. The two lovers once broke up but later mended fences.
Fifi da Queen and Abdul Nsubuga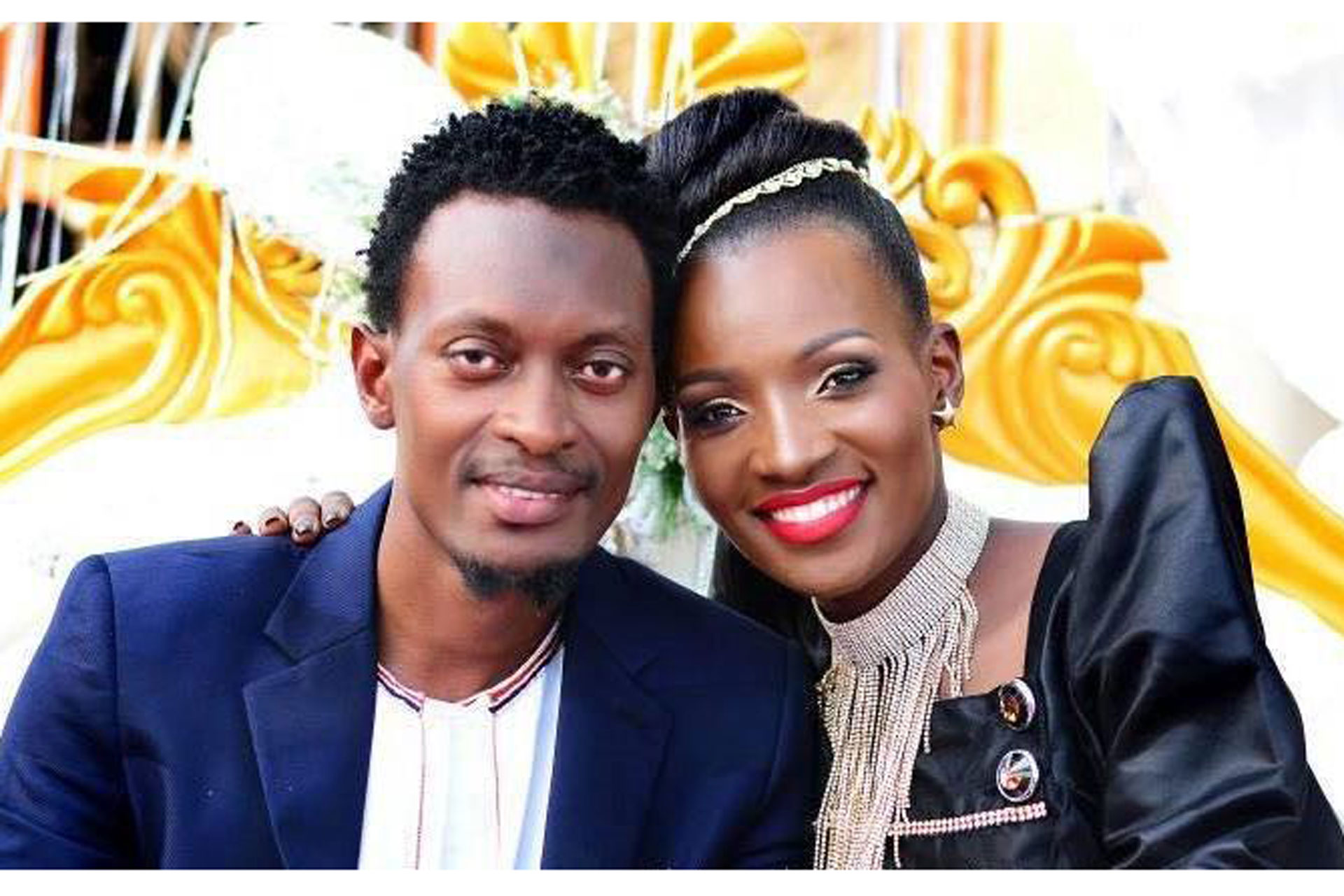 In January, Bukedde TV presenter Fiona Nabitengero, aka, Fifi Da Queen introduced her sweetheart Abdallah Nsubuga aka Fab Love at her parents' home in Bulemeezi, Luweero.
According to a story published by Chimpreports, an online publication, the star studded introduction will be remembered as one of the biggest in the area, especially after Fifi changed into more than the usual three attires brides change into.
From a black gomesi to three more gomesis, Fifi also wore a long red fish gown which, according to the publication  accentuated her big curvy hips.
Ruth Kalibala and Charles Bwanika Ssensuwa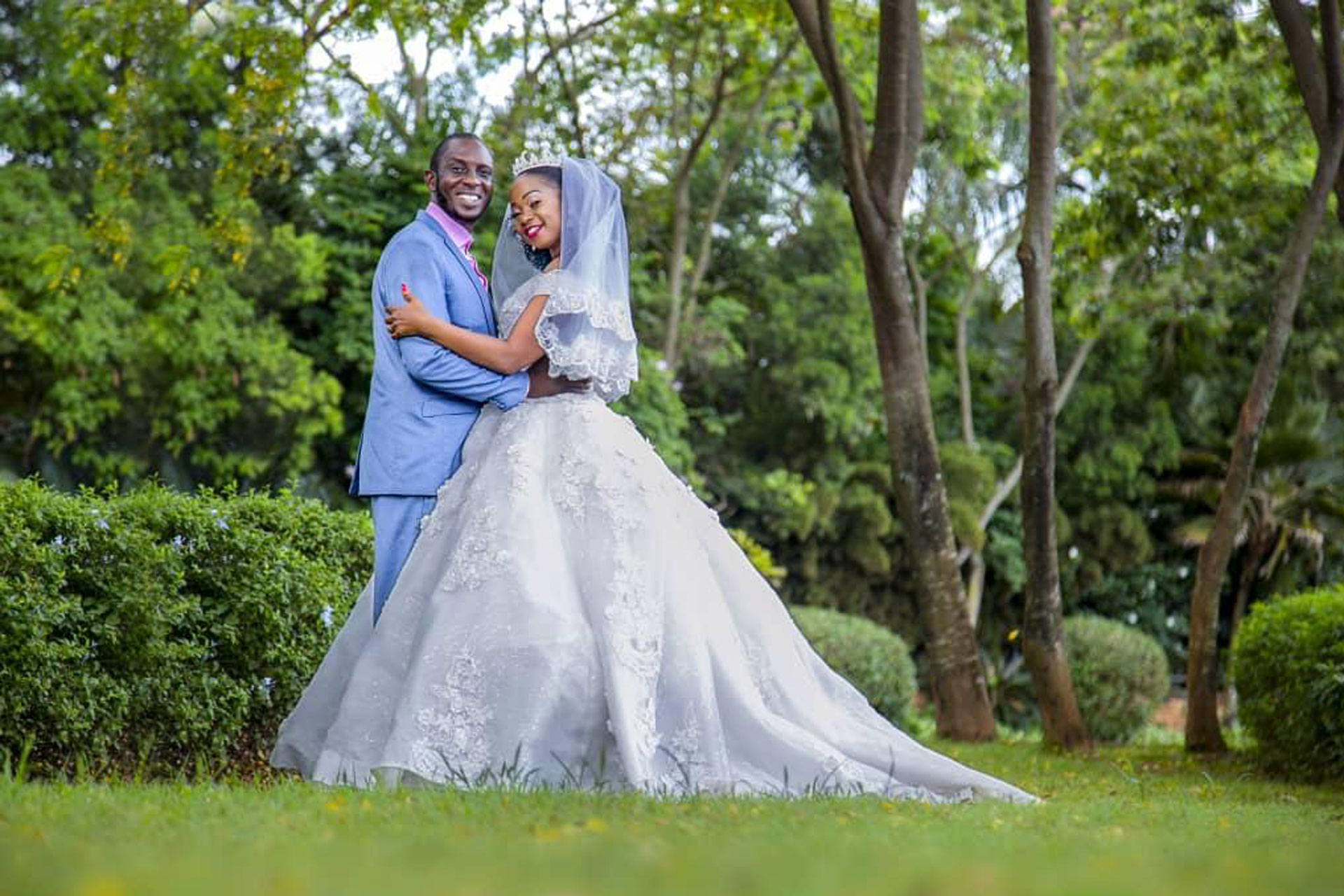 It was about 10am on a Thursday morning of December 6, 2018 when the renowned actress and radio presenter Ruth Kalibbala tied the knot with her husband Charles Bwanika Ssensuwa. Dressed in a beautiful off shoulder white gown, Kalibala vowed to love and respect her husband till death does them apart. The wedding ceremony that happened at Rubaga Catholic Cathedral was officiated by the Bishop emeritus Mathias Ssekamanya of Lugazi Diocese. The couple hosted their guests at Silver Springs Hotel in Bugolobi. Some people seemed shocked to learn of the holy union on D-day but for those that cared to follow Ruth on social media, there were hints. Attendance was  invite-only keeping their business private.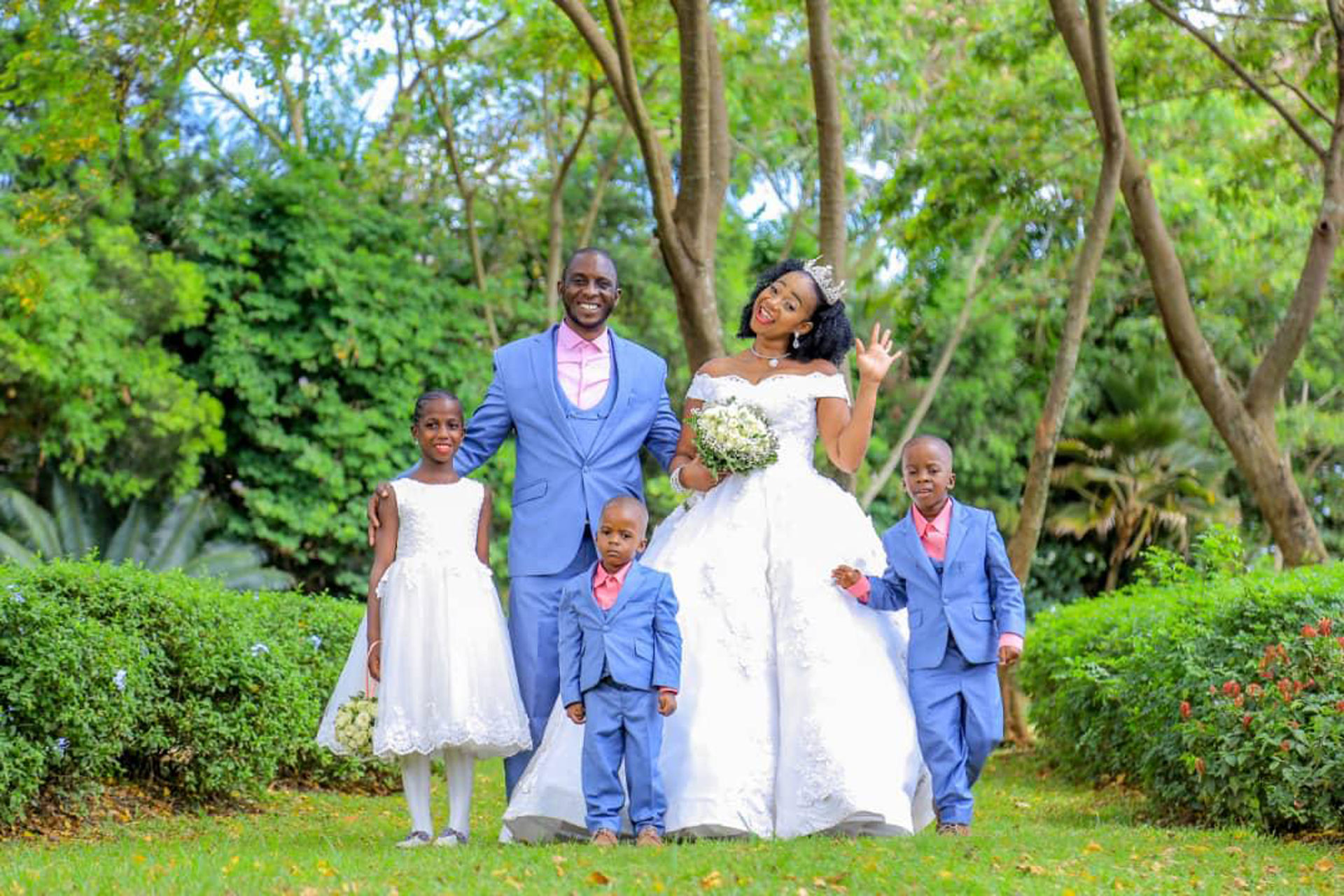 Don Wanyama and Ritah Kidasa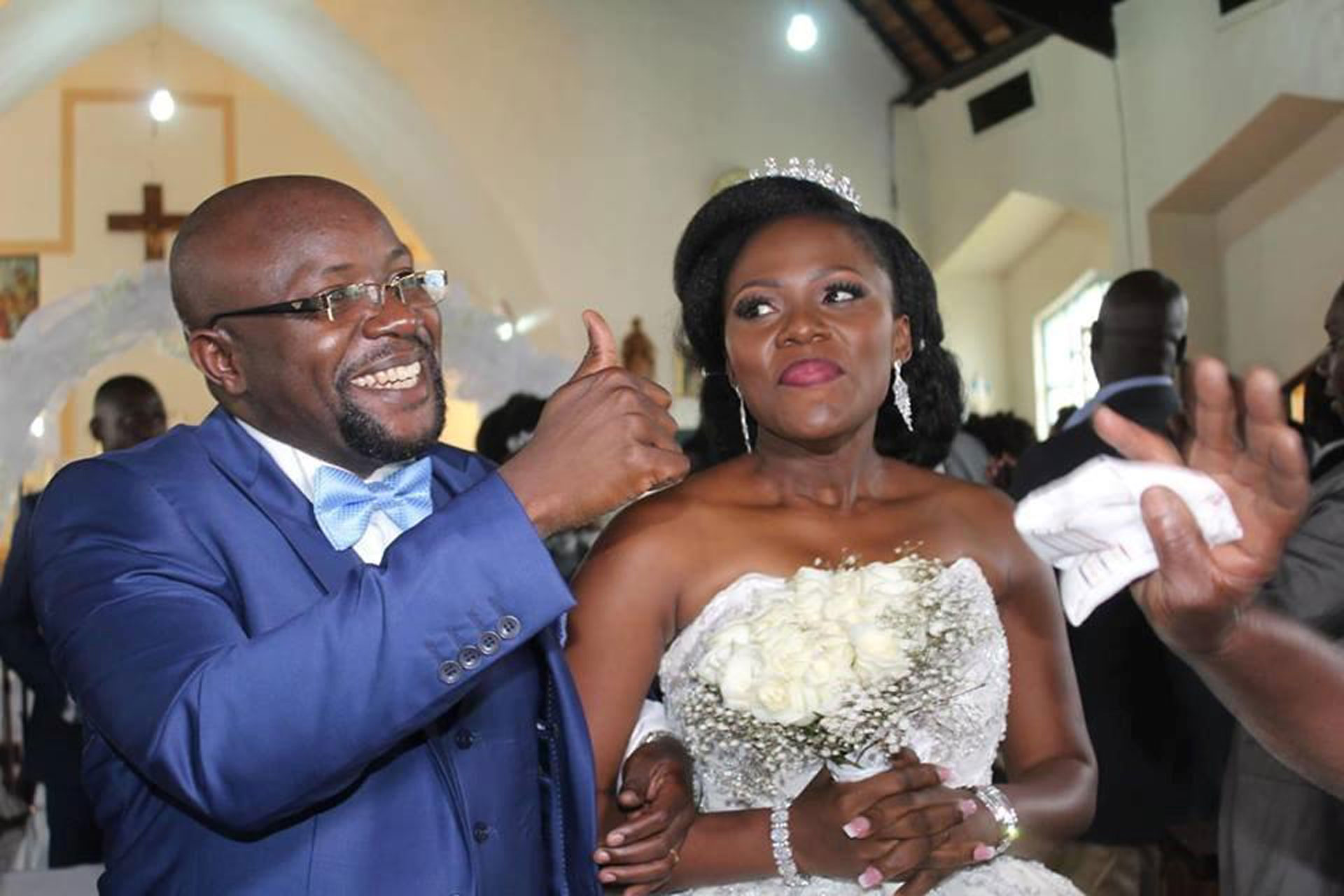 On Saturday morning, November 10, 2018 senior presidential press secretary, Don Innocent Wanyama and his long time fiancée Ritah Martha Neumbe Kidasa wedded at St Austin Catholic Church in Mbale.
The colourful ceremony was graced by a number of government dignitaries and prominent people including Maj Gen Muhoozi Kainerugaba, Sanjay Tanna and Wanyama's friends from the media. Guests were treated to a reception at Mbale Resort Hotel.