By Eronie Kamukama
Proposing marriage to a woman in a grand romantic way is increasingly becoming common. From candle-lit dinners to flash mobs in shopping malls, Ugandans are getting good at it by the year.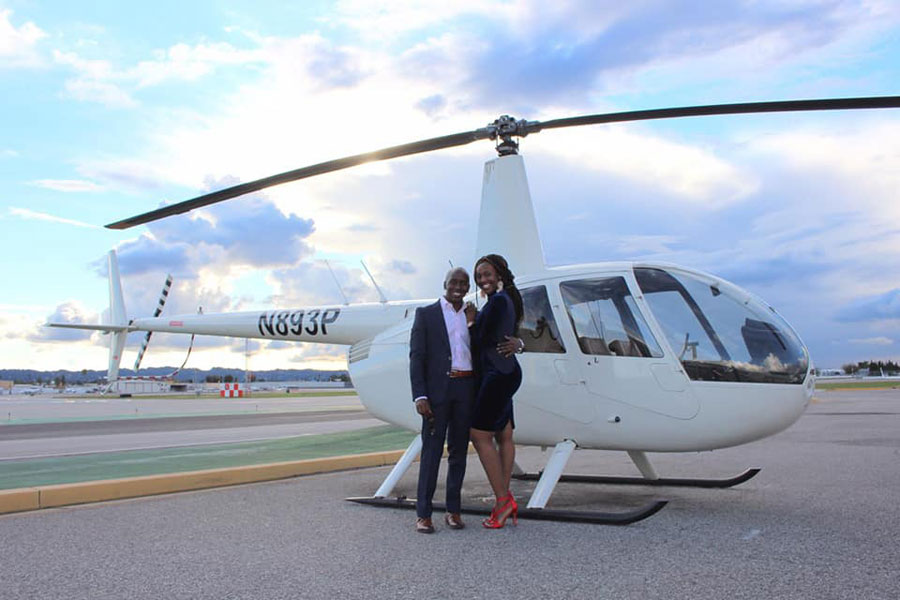 Mr Mark Muyinda Mpanga asked for his long-time girlfriend's hand in marriage in the United States of America last month.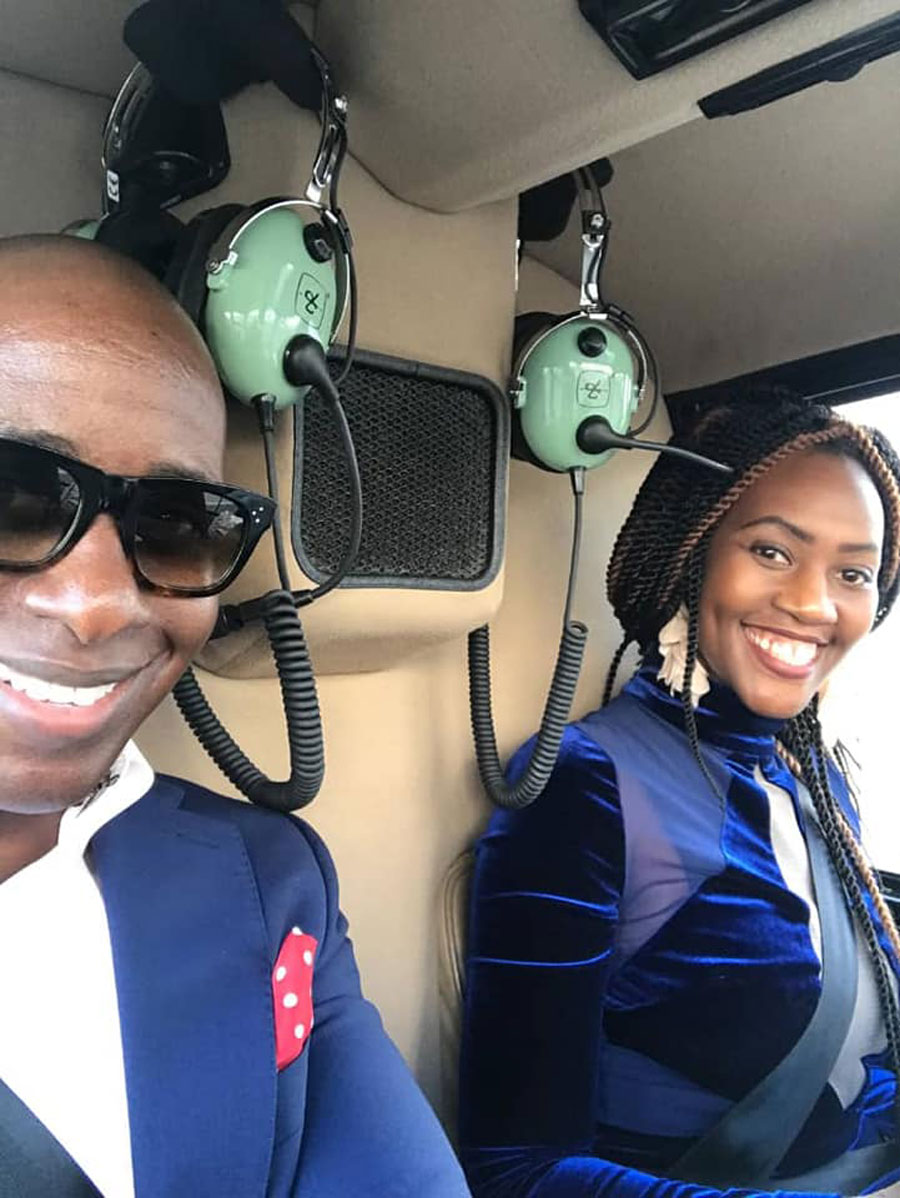 "He hired a private jet in Las Vegas-USA, they flew on top of a sky scrapper where he "Bent the knee" and asked for her hand in marriage.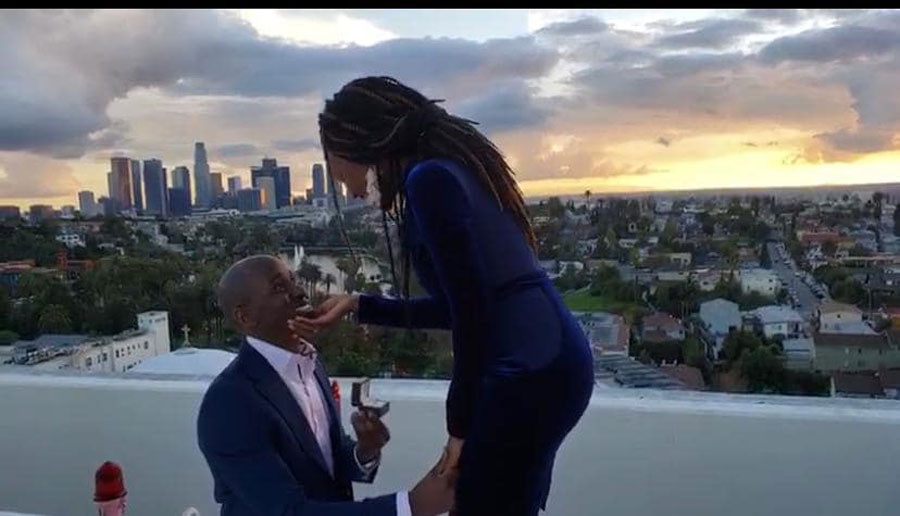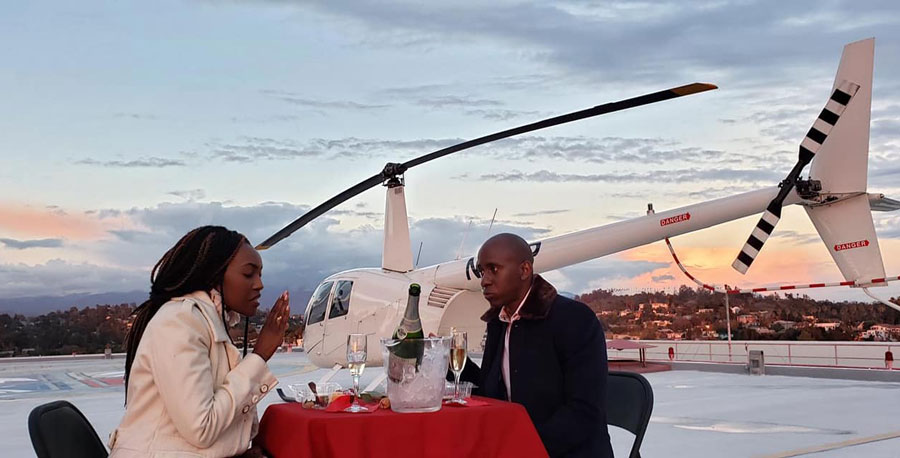 He also ensured they flew just before sunset so they could have a romantic dinner for 2 while watching the beautiful skyline. Of course he popped Champagne and made her feel like the special woman she is and gave her a real diamond ring (hahahhahhaha… women know)," his sister, Ms Cynthia Mpanga said in a Facebook post on Saturday. Photos from Facebook post.