By Felix Ainebyoona
Peter Mugerwa Kagwa met his beautiful wife Juliet Kyomukama way back in 2004 during a music dance and drama concert at Kashaka Girls Mbarara but he never expressed his marriage proposal till one exercise jogging session.  Ms Juliet subsequently accepted. The couple tells their love story.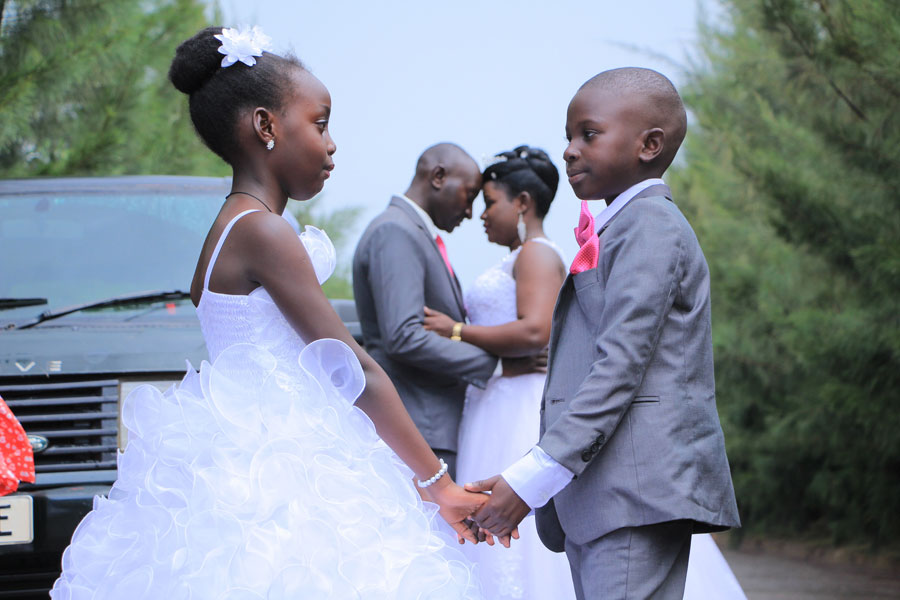 When and how did you meet?
Peter: I met her when I was in S.5 at St. Joseph's Vocational School Mbarara. Schools had convened at  Kashaka girls Mbarara for a Music, Dance and Drama concert in 2004.
Juliet: We had a school concert where St. Joseph's Vocational Secondary School was invited to Kashaka. I was participating in a certain love story play and he got interested in the part I was playing. After that day, he looked for me through his friends at my school. Since we did not have phones, we started exchanging letters. I was in S.3 and he was in S.5.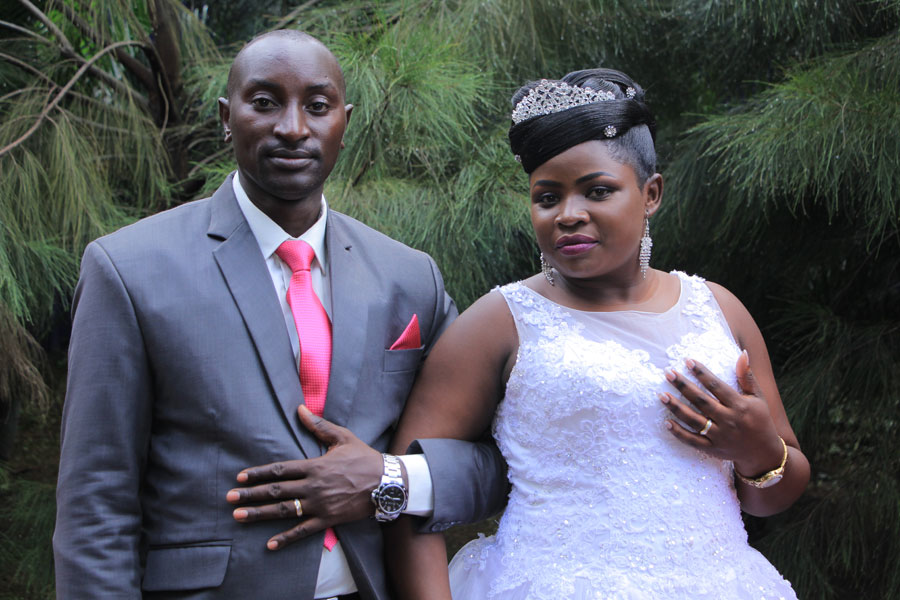 When did the two of you become close?
Peter: 2014
 What attracted you to each other?
Peter: First of all, we were good friends and we had the same characteristics.
Juliet: As an individual I had my principles and God was on my side because I found a husband with all the qualities I wanted. First I wanted a man who is a Catholic, who speaks my language, who was open, humble and gentle.
So it was love at first sight?
Peter: Yes
Juliet: Yes, it was the first impression.
What was her response when you first asked her out?
Peter: She first resisted but I tried to make her my friend until she understood.
So how did you get her to accept your marriage proposal?
Peter:  At that time, we continued as friends. I like jogging for fitness so as we were together doing physicals and jogging, I expressed my marriage intentions and she accepted.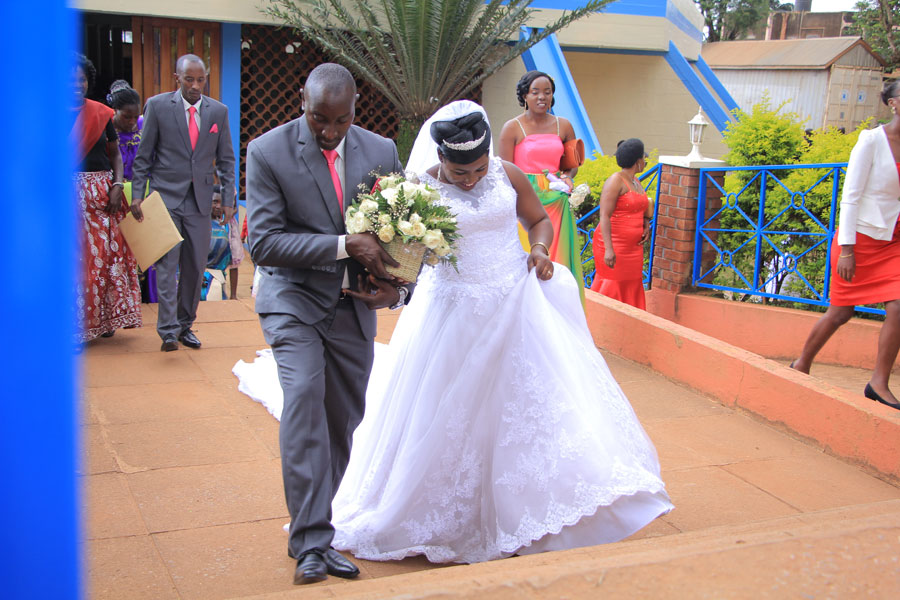 How did you feel when he revealed wedding plans?
Juliet: I was so excited because my dream came true.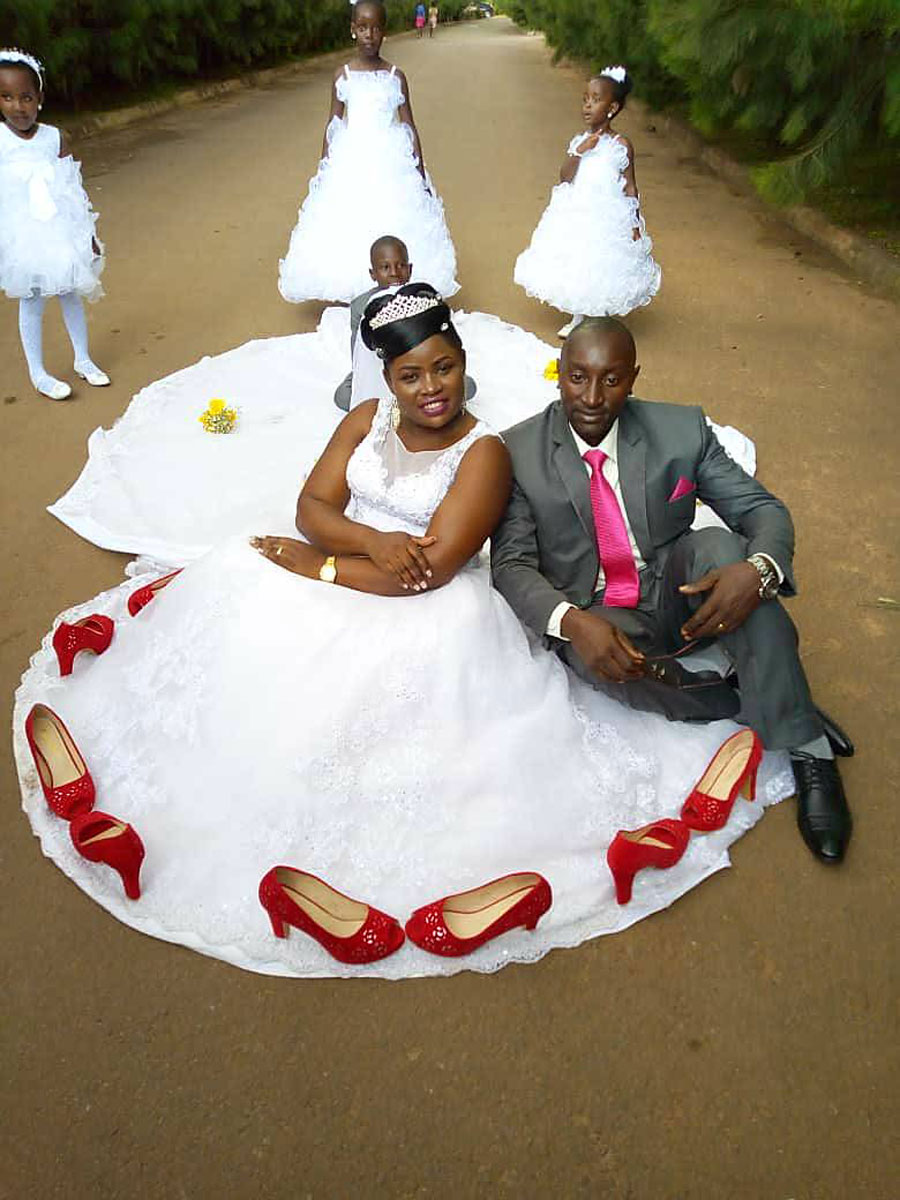 When did you set the date?
Peter: After marriage proposal we gave it time frame of 6 months.
What was your budget and how did you raise the funds?
Peter: Our budget was estimated shs150m and we rised the funds from savings, family and friends.
Juliet: Our budget was not all that big because we had two parties so we had to minimize our costs. Our budget was shs150m (one hundred fifty million) as time went on it kept reducing because of some circumstances. We raised our funds from our savings, our family members and friends.
What was the most expensive item?
Peter: Venue and Dinner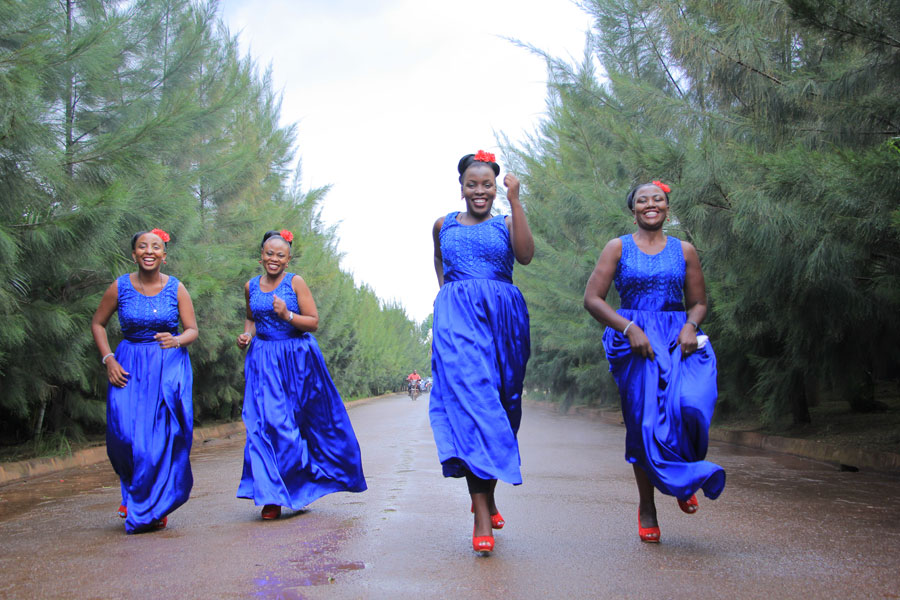 Did you involve a planner?
Peter: No we believed we could do everything ourselves because we knew ourselves better.
Juliet: A family is planned for by two so, it was me and my husband.
How did you come up with the guest list?
Peter: It was mostly family, friends and workmates
Juliet: I used the family tree; both sides of my mum and Dad, friends and workmates.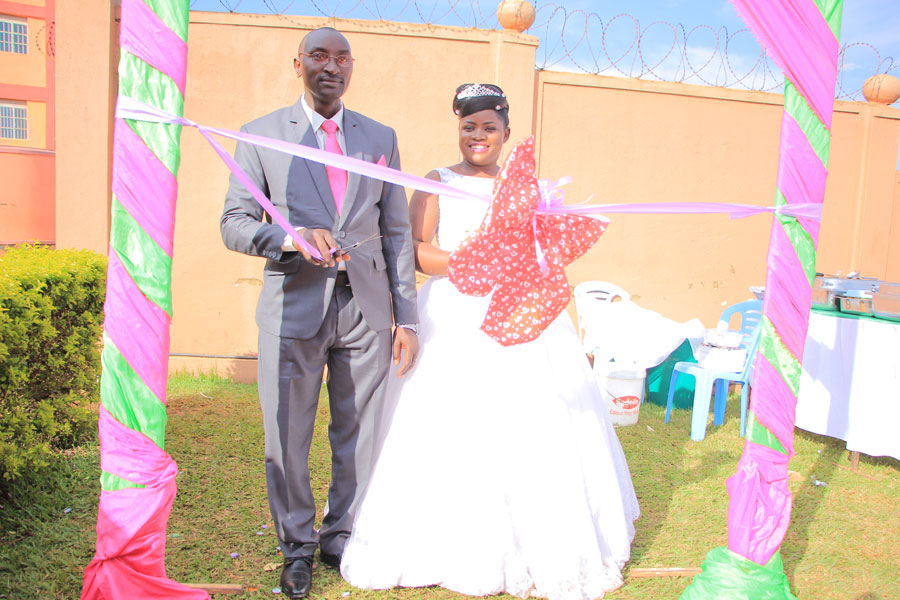 Were you disappointed in any way?
Peter: No, God did it all.
Juliet: I was disappointed by some of service providers.
How long did it take to prepare for the function?
Julie: It took us 6 months.
What did you enjoy the most on that day?
Peter: I felt very excited when I was cutting the cake.
Julie: I loved the moment when I was entering church with my mother.
What was going through your mind during the ceremony?
Peter: I was thinking about the new life that has just begun.
Juliet: I had a lot on my mind. I was praying to God to give us the grace to stand on the vows we made in church.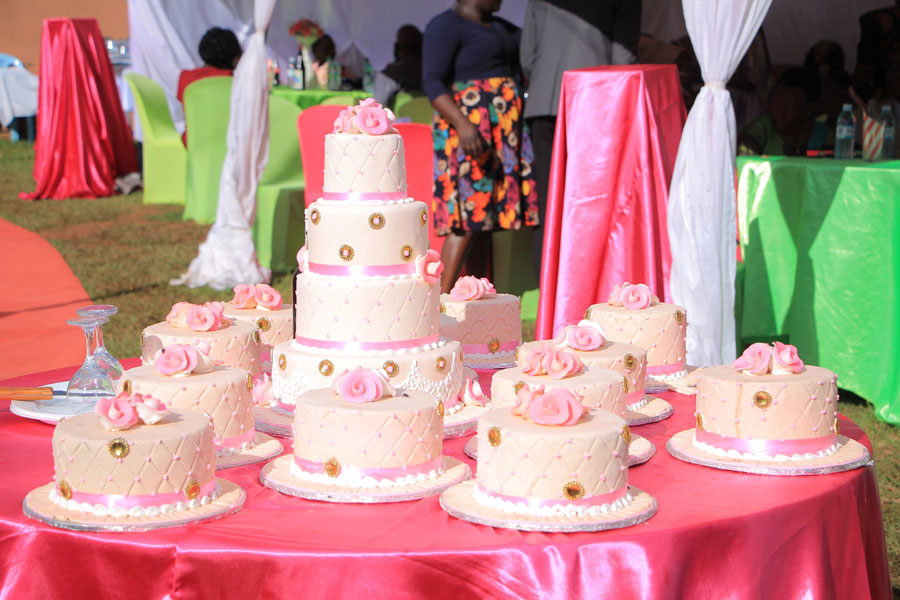 What is your advice to those planning such functions?
Peter: They should first know who they are, what they have and what they want.
Juliet: They should be themselves and plan within their means.
How much was your attire?
Peter: Shs 1.5m
Juliet: shs 1.2m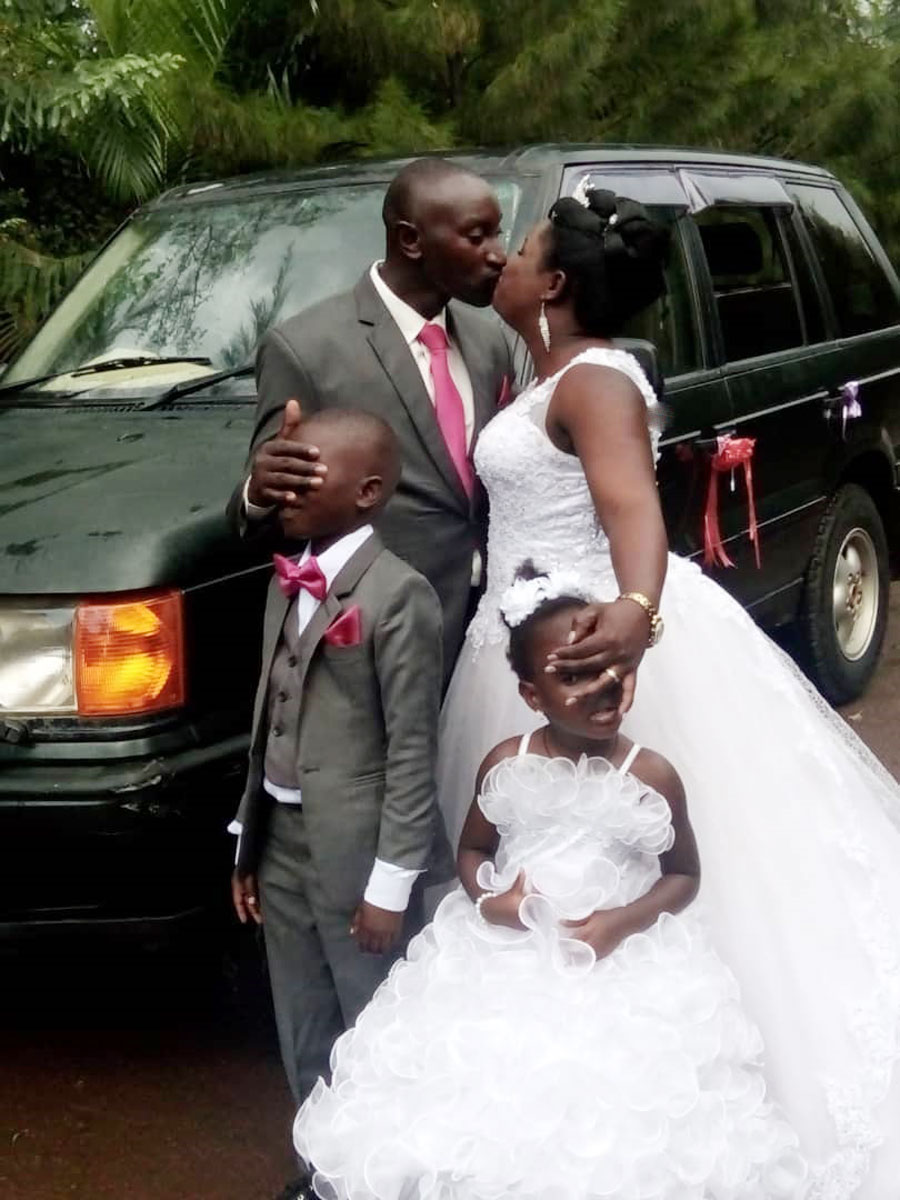 What challenges did you face during preparations?
Peter: Choosing the best service providers was not easy.
Juliet: Choosing the best gown.
Did you get any disappointments during the function?
Peter:  I wished to see my mum there but was not able to make it in life; she passed on one year before my wedding.
Juliet: I also missed my father. I found myself crying when my mum was giving a speech.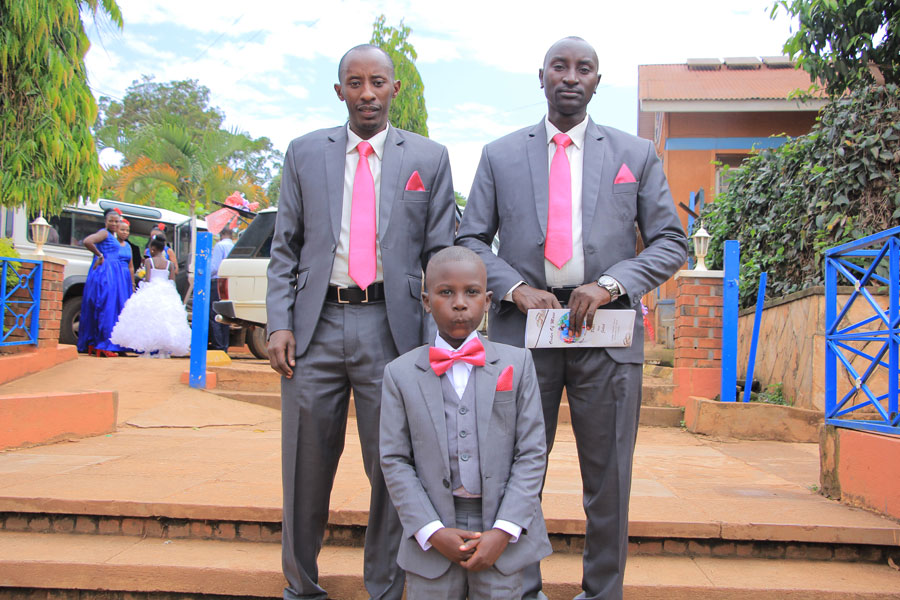 Where did you go for your honeymoon?
Peter: It was our own place.
What did you learn from the premarital counseling?
Peter: Respect for each other, listening to each other and planning together.
Juliet: Treating my husband as my first kid, respecting each other, forgiving each other and not to forget God in this journey.
What advice would you give to those intending to get married?
Peter: Marry your best friend and someone who understands you.
Juliet: They should follow their heart and be prayerful.