By Shamim J Nakawooya
Farouq Kamugisha, 36, a businessman, and Sumayyah Namugerwa, 24, a seamstress, held Nikkah and kwanjula on January 26, 2019.
When did you meet?
Farouq: I met Sumayyah when she was working on a fashion project in Kampala in 2017. I was impressed by her work and her religious beliefs. She exhibited qualities of a proper Muslim woman.
Sumayyah: I recall him being impressed with my works, we had a brief chat and later exchanged contacts.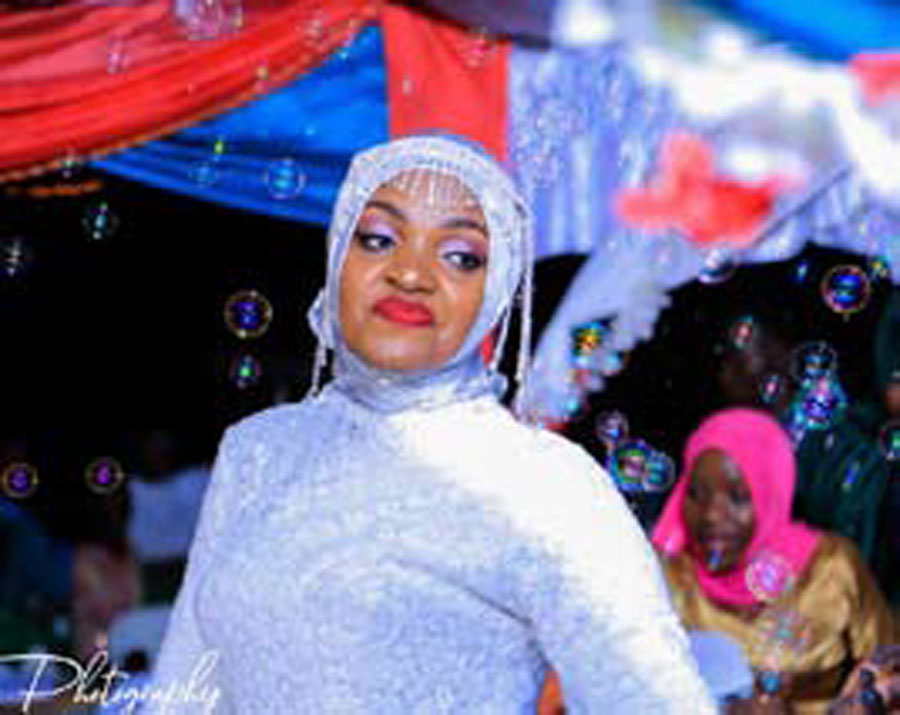 How did the two of you become so close?
Farouq: I think it was destiny that brought us together, there was nothing like dating or cohabiting. We agreed to know each other with good intentions of marriage which resulted in a visit to her parents in Mbarara until we finally did the Nikkah and kwanjula.
What attracted you to each other?
Sumayyah: Farouq is Godfearing, hardworking and he fitted the bill of my dream husband. When he met my parents and they consented to him, we agreed to set a date and eventually got legally married. What attracted you to each other?
Farouq: My wife is a practicing Muslim, beautiful, hardworking and respectful.
How did you pull off the proposal?
Farouq: Like I told you, asking to meet her parents and her acceptance that I proceed, was enough. Above all, we kept our intentions straight and within the boundaries of Islam.
Sumayyah: That is all I required.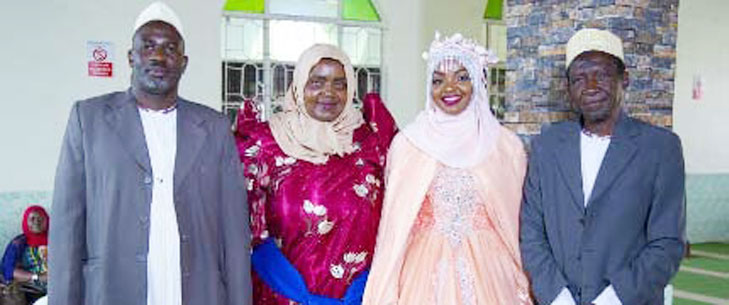 What was your budget and how did you raise funds?
Farouq: We had initially planned for a simple nikah (Islamic wedding) but eventually we agreed to do a kwanjula (an Introduction) after that. We prefer not to disclose the budget but would like to think that it was enough and it made our event memorable.
Where did you shop for your attire?
Sumayyah: The two gowns were custom-made by Sophia Hijabs in Kampala, then tailored in Cairo, Egypt. The Saari and veils were custom designed and tailored by Sophia Hijabs. My bridesmaids' attires were designed by Saudah Hijab Mode services in Kampala.
Farouq: My suit as well as kanzu eyomuleela were custom-tailored by Bukenya Designs in Kiyembe. I bought my kanzu for nikah from Egypt.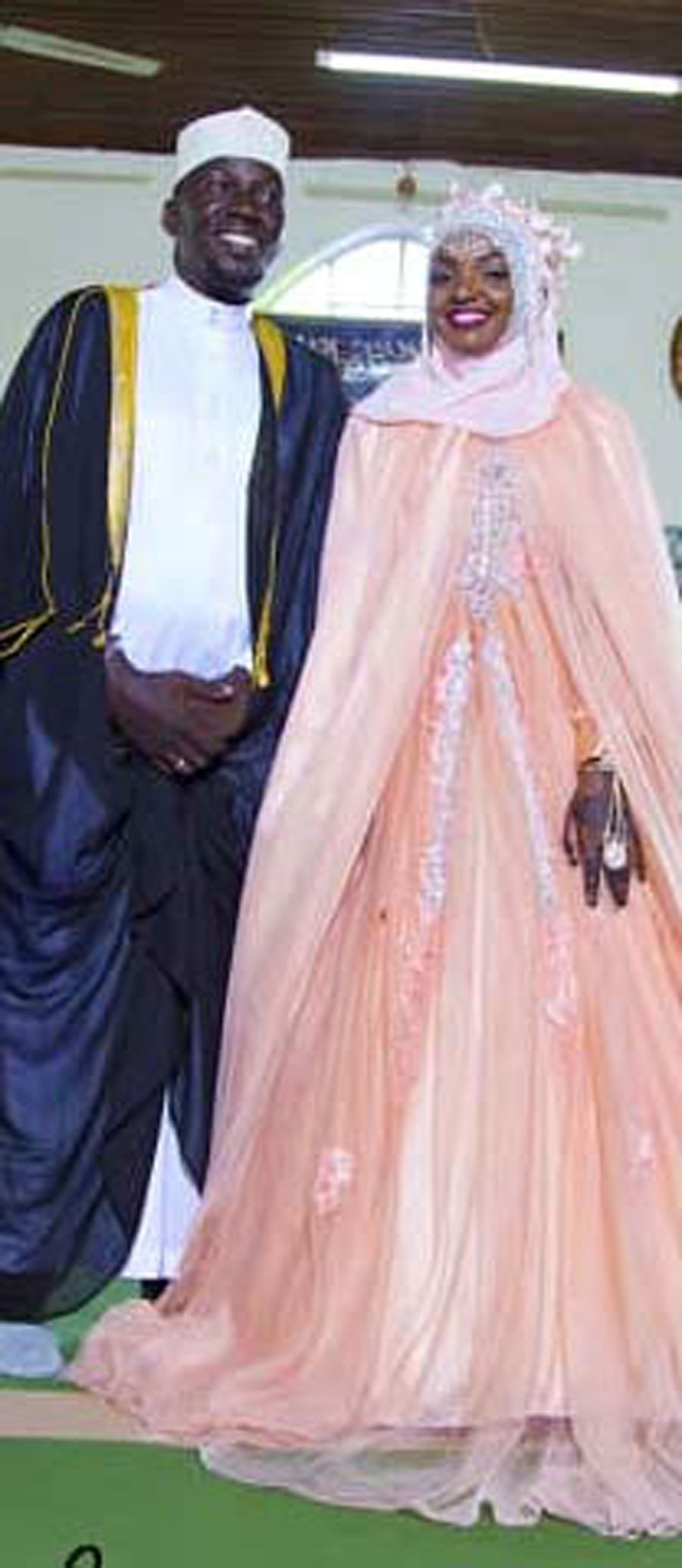 Did you involve a wedding planner?
Farouq: No, we did not involve one. However, we relied on our families for the planning of the entire function. They sacrificed their time and effort to make it colourful.
What was your wedding eve like?
Sumayyah: I was home and my stylist was doing my henna, pedicure and also ensuring my wardrobe was in place for the function.
Farouq: I was busy putting final touches to everything in relation to especially service providers.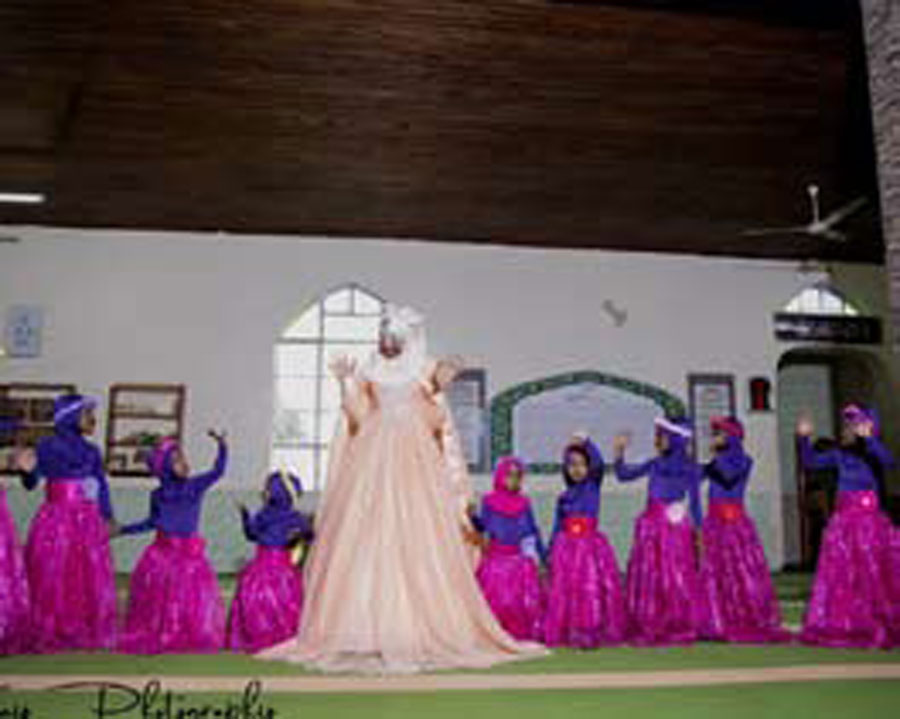 Did you go for premarital counselling?
Sumayyah: No, however, as tradition, my senga prepared me for the journey I was about to begin. She armed me with the dos and don'ts in marriage, among other marital issues.
Farouq: No, I didn't attend any. Because I am religious, I believe I was ready for marriage and the responsibilities that come with it. There was no need for kojja sessions.
How much did your cake cost?
Sumayyah: At Shs2m, Shamim Mulekula in Mbarara Town baked our cake.
What was the most exciting moment on your function?
Farouq: After nikah (the marriage contract) when Sumayyah addressed me as "my husband", I felt loved and treasured.
Sumayyah: After nikah when Farouq addressed me as "my wife''.
Were you disappointed in any way at the function?
Farouq: No, everything went as we expected.
Sumayyah: Alhamdulillah, everything went well.
Did you go for honeymoon and where did you go?
Farouq: We went to Lake Bunyonyi in Kabale and we enjoyed the breeze, greenery of the sceneries, hills, and terraces.
Sumayyah: I enjoyed everything at Lake Bunyonyi including the quiet environment, the views, breeze and sightseeing.
Who was on your entourage?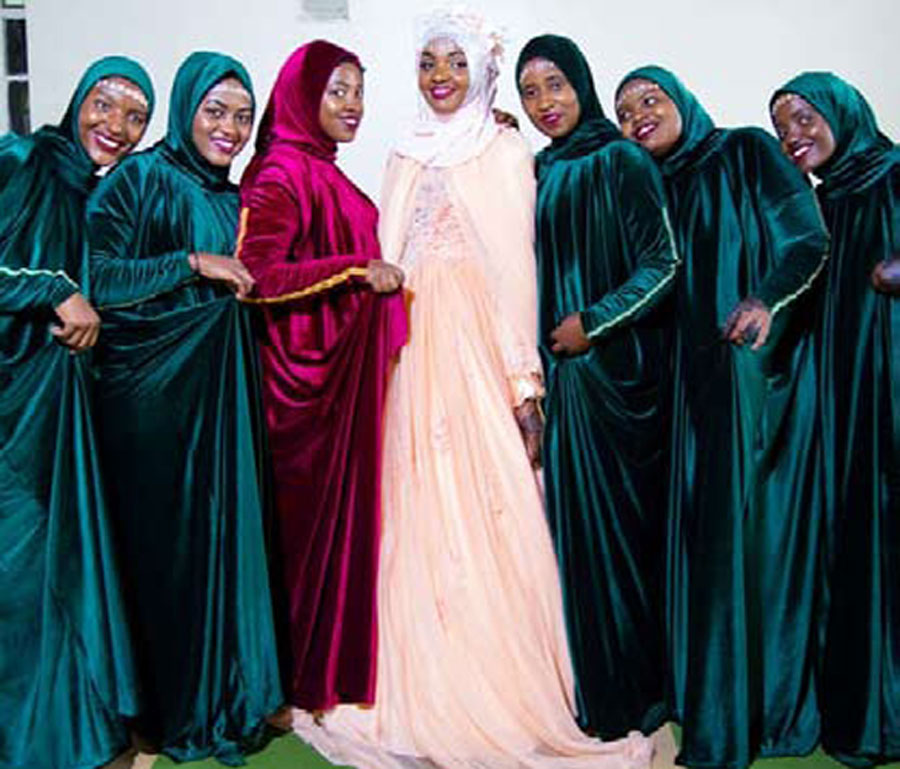 Farouq: My young brother, Abdul Salaam Galiwango was my best man.I chose him because we get along, we have matching height and people say we almost look alike. had no groomsmen.
Sumayyah: I had two matrons for nikah and kwanjula. My matron for the nikah was Aisha Muteesi because she is my hildhood friend, and my younger sister Husna Namirembe who is my closest friend was my matron at the kwanjula. The bridesmaids who are my sisters included Saudah Nalukwago, Sania Nalwanga, Adia Nakafeero and Sumayyah Nasaali. Then, the 10 flower girls are my nieces.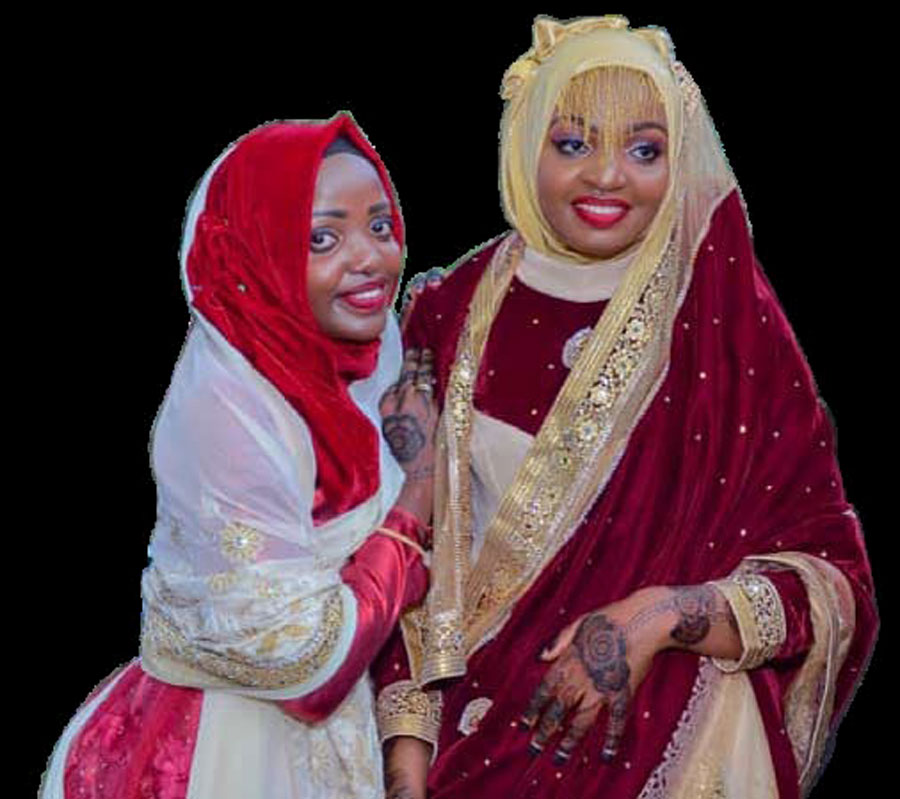 What was your colour theme?
Sumayyah: I chose peach, white and maroon because they blend. Then white is obvious, it has to be on every function.
Farouq: I chose petal blue for the suit because it blends with my skin complexion.
Did you have any debts after?
Farouq: No, we planned and kept our ceremony simple.