Saturday June 29, 2019 was a day like no other in Rukungiri Town. By 10:00 am, most of the residents were making their way to Rukungiri Stadium. This time, not for a sports event or a political rally, but a wedding of a young couple.
Augustus Muzanira, an Engineer at Ministry of Water was tying the knot with his fiancée, Faith Maria, in a wedding attended by over 10,000 people.
The couple hosted their guests at the football stadium as no hotel in the district would accommodate their numbers.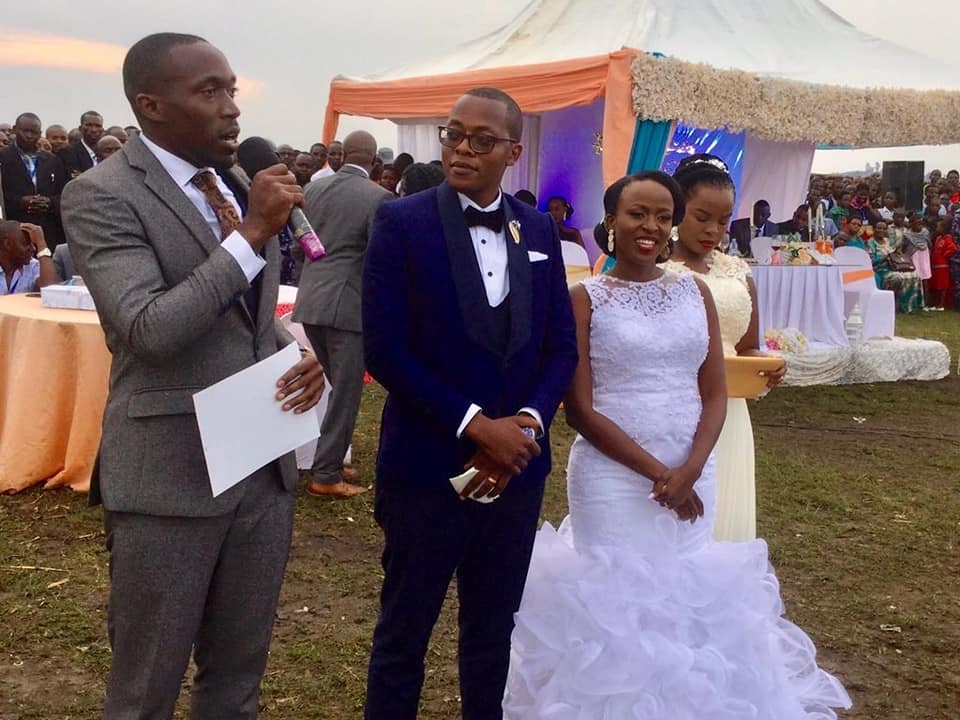 "100 tents, each with the capacity of 100 people were full to capacity and many people had to stand throughout the event," an eye witness reveals.  She adds that by 10 am, the tents were beginning to fill out, although the couple was still at Christ the King Church for the marriage ceremony."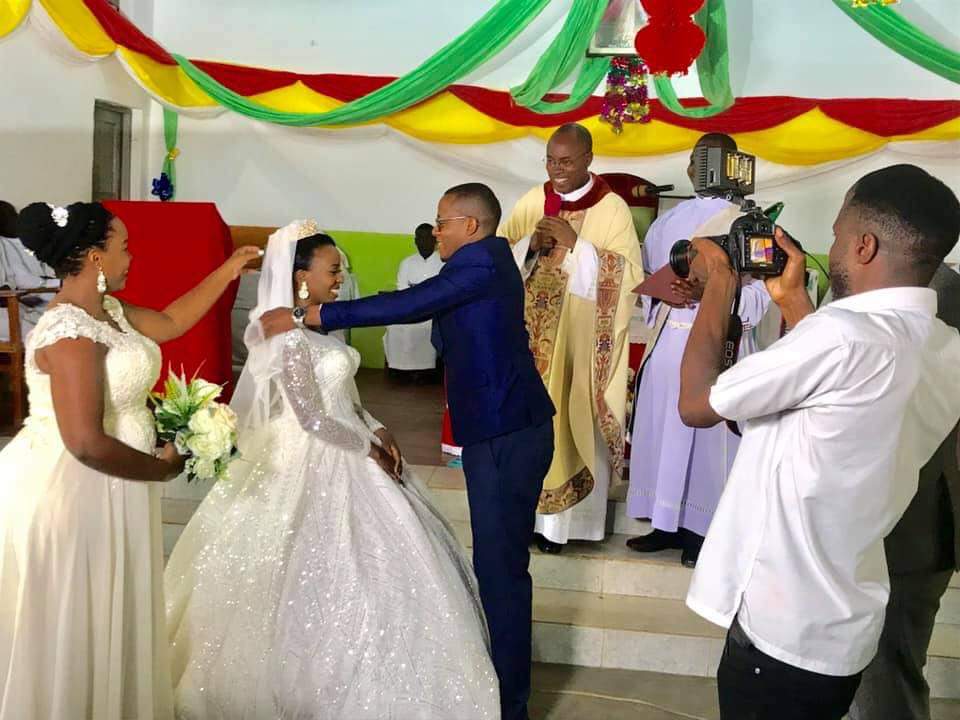 A source close to the couple revealed to My Wedding that having a big celebration was their way of giving back the community.
"During the planning process, everyone that deals in tents in Rukungiri was reached out to and asked to register the number of tents they would provide," she says.
Moreso, the couple hired 10 different food service providers to cater for the meals at the event.
Meals of distinctive guests including former FDC President, Dr Kiza Besigye, Ministers and MPs were prepared and served in a private hotel.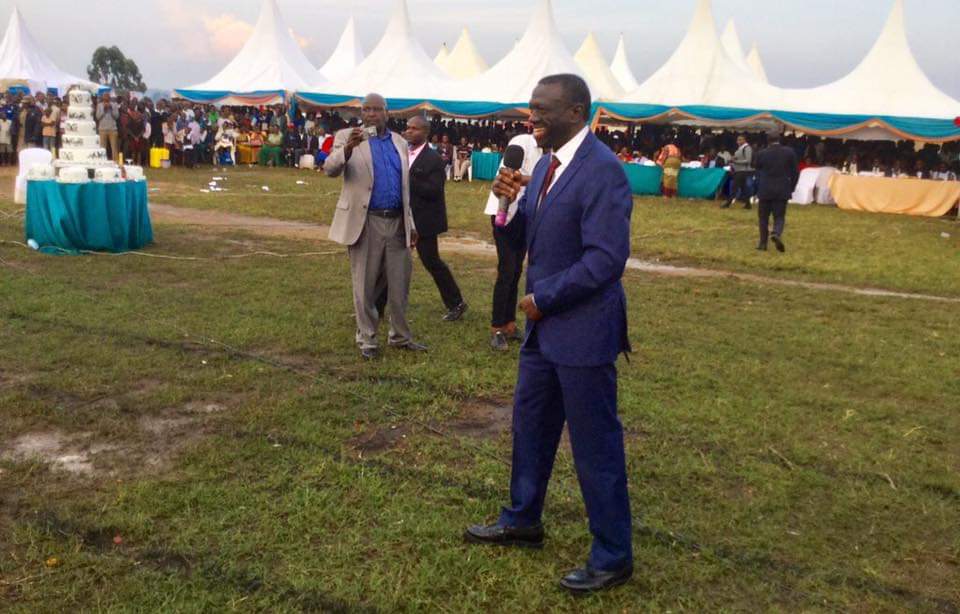 One would imagine that with 100 tents and 10,000 guests, an event would have substandard decoration, far from it. The décor was eye candy!
When asked how decorating 100 tents felt like, Judith Kansiime, the CEO Style Savvy Events Uganda, the decorator of the event said, "We decorated throughout Friday night and by morning, it looked like we had done nothing yet. It was a good challenge and the decor turned out great."
The last thing you want is bad weather on your wedding day, but sometimes it is simply unavoidable. Kansiime says it rained around 1:00 pm.
Given the emotional state of most brides, a rainy day would be such a bad thing. The Muzanira's made lemonade out of these lemons Mother Nature had thrown at them.
"The bridal entourage left their cars and danced their way to the reception. Not many brides or grooms will risk becoming wet and soiling their attires but these ones did," Kansiime comments.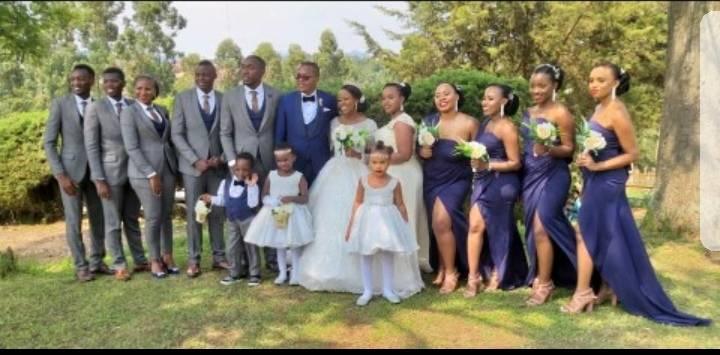 Speaking of uniqueness, the groom had a groom's girl among his men, smartly dressed in a suit, which was a refreshing aspect at the wedding.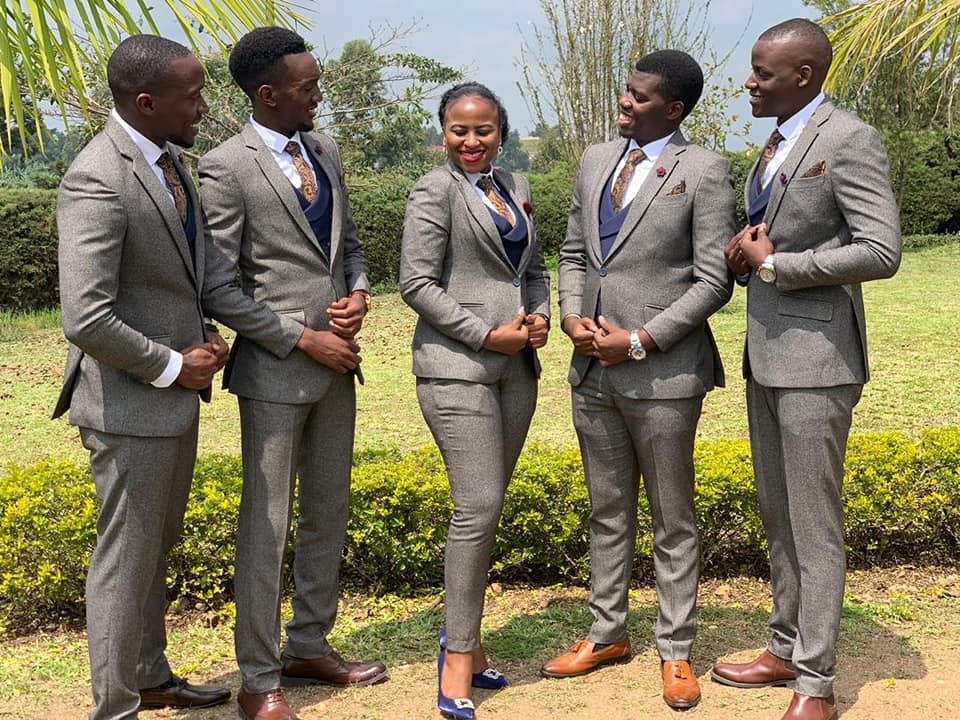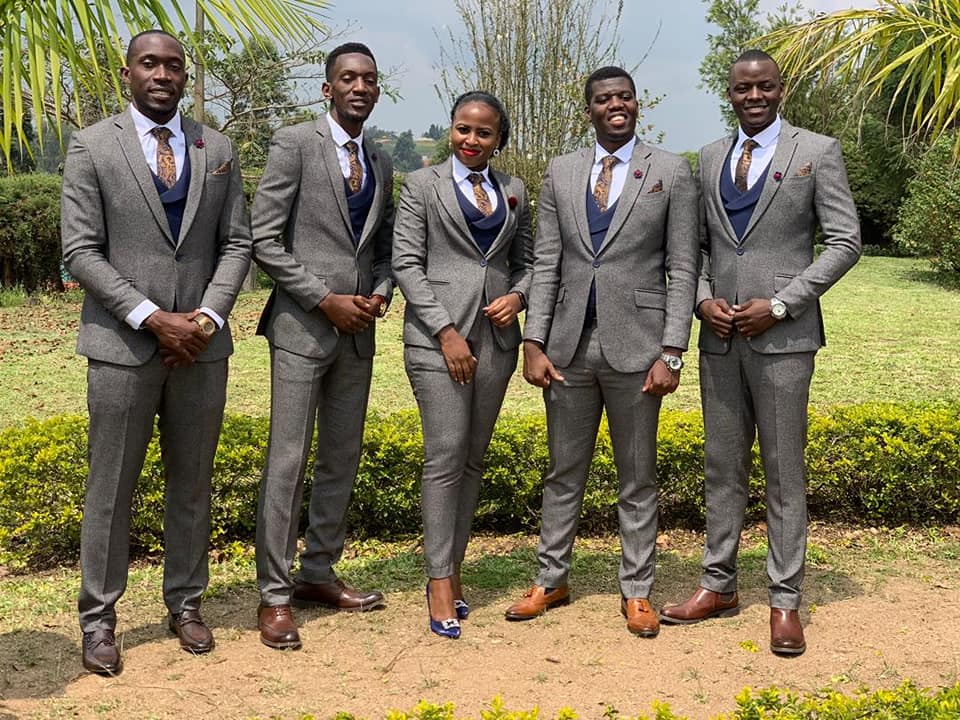 Augustus the only child of Rukungiri Woman Member of Parliament Betty Muzanira.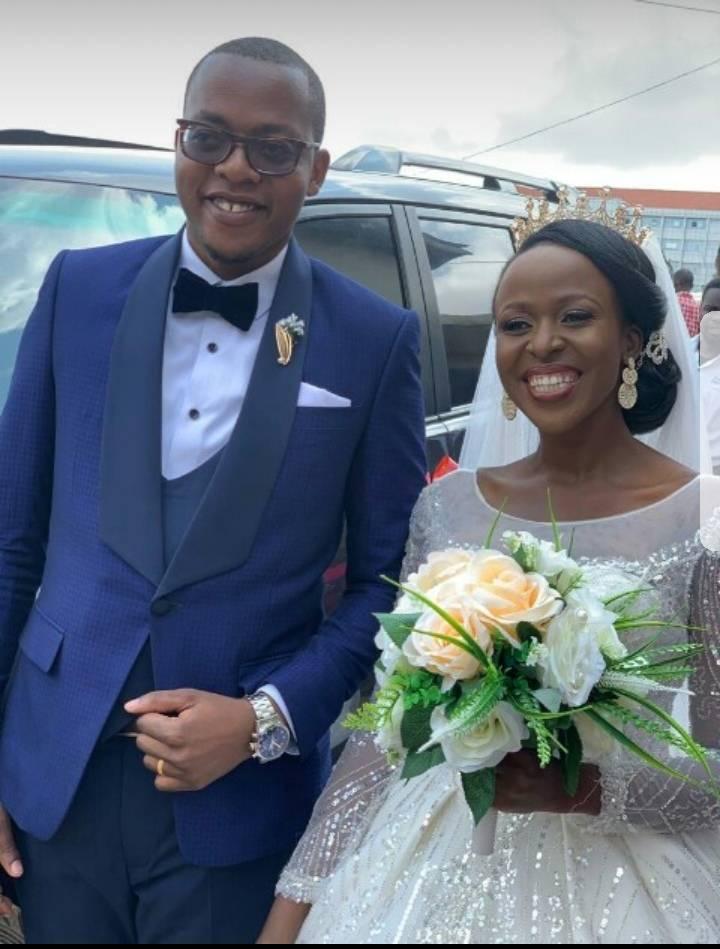 We wish the couple the best on this new journey.