By Maria Immaculate Owechi
Former USA president Jimmy Carter and wife, Eleanor Rosalynn have hit a record for being the longest-married presidential couple. This is after they celebrated their 73rd wedding anniversary last Sunday.
In commemoration of their anniversary, the Jimmy Carter Presidential Library and Carter Centre shared photos of Mr and Mrs Carter on twitter as a young couple plus the current pictures of them at the ages of 94 and 91 respectively to honor their special day.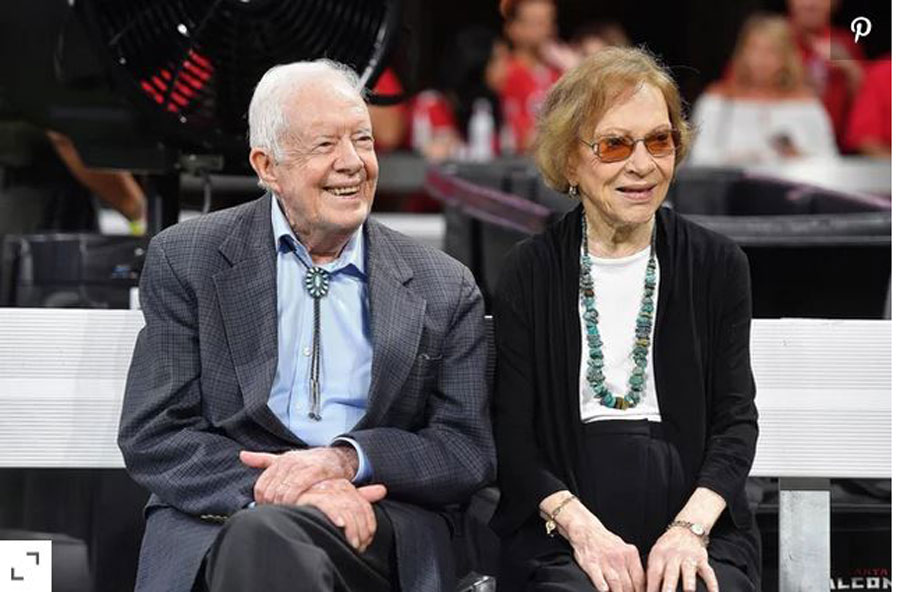 According to the Washington Post, Carter at the age of 16 first asked Rosalynn for a date to the movies while on a break from the Naval Academy.
The former president revealed to the news website that by the next morning he knew Rosalynn would be his wife in the future.
The former USA first lady turned down his first marriage proposal because she had promised her father on his death bed to first complete college and then get married after.
Carter adds that it was when he was 21 and she was 18 that they got married on July 7, 1946.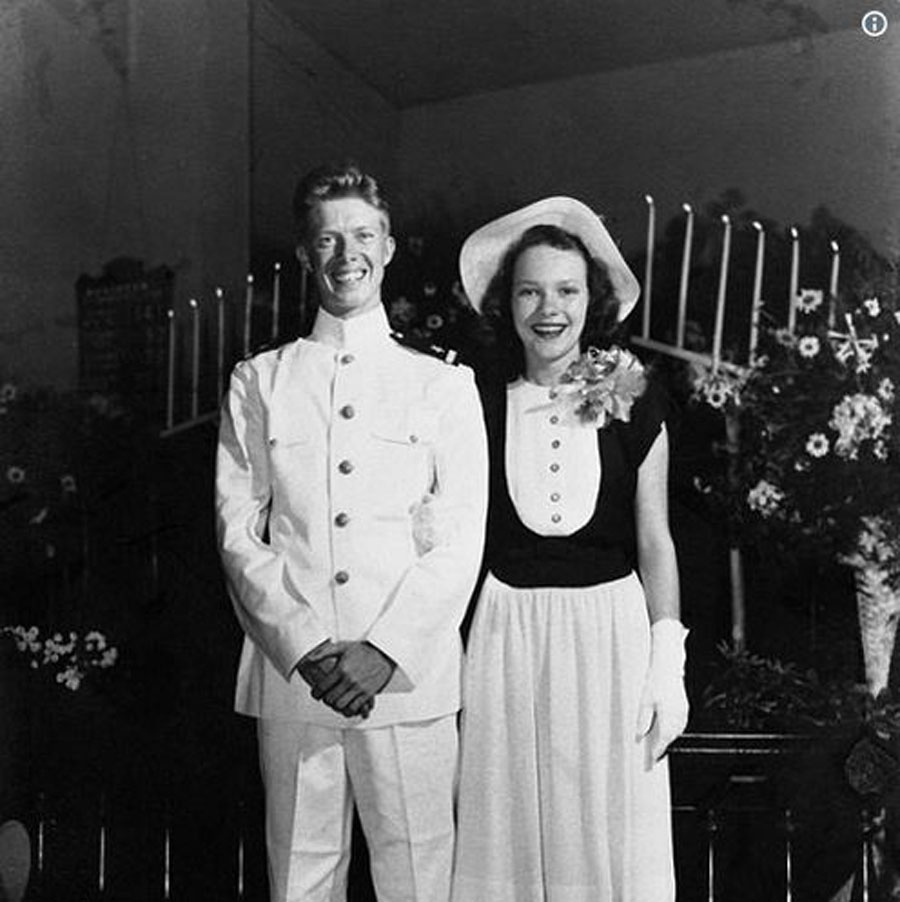 From then Rosalynn stood by Carter even in his political ambitions until he became the 39th president of the United States from 1977 to 1981.
In yet another interview with the People Magazine in 2014, the couple revealed that they had a secret text-like code to signal their love abbreviated as, 'ILYTG' meaning I love you the goodest.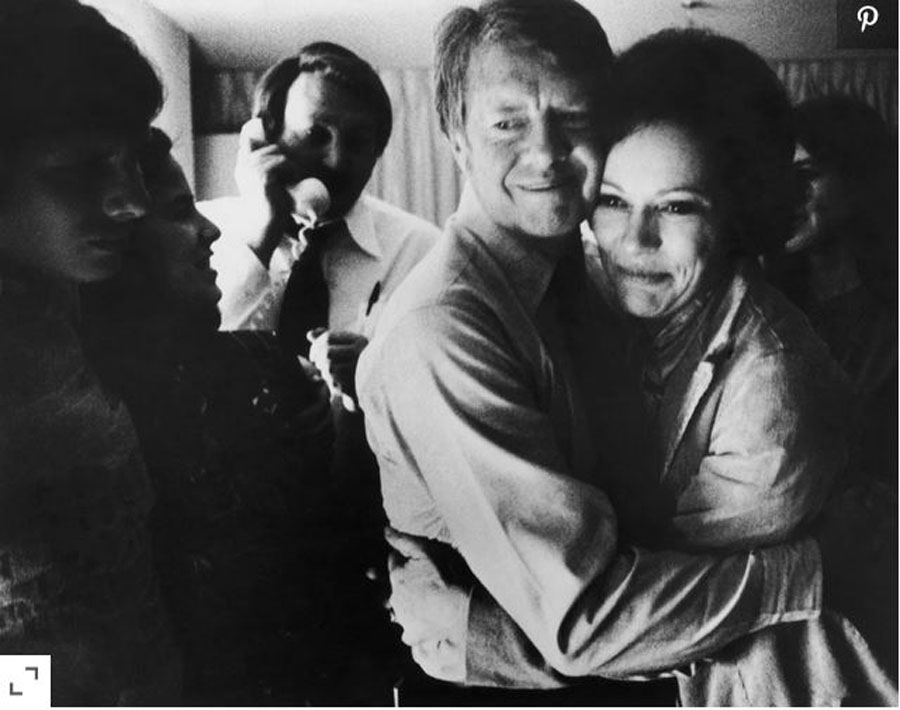 Carter shared that his parents used to say it back and forth which he picked up with Rosalynn.
It is reported that the abbreviation has become a family saying that also graces a compact Carter gave to his bride on their wedding day.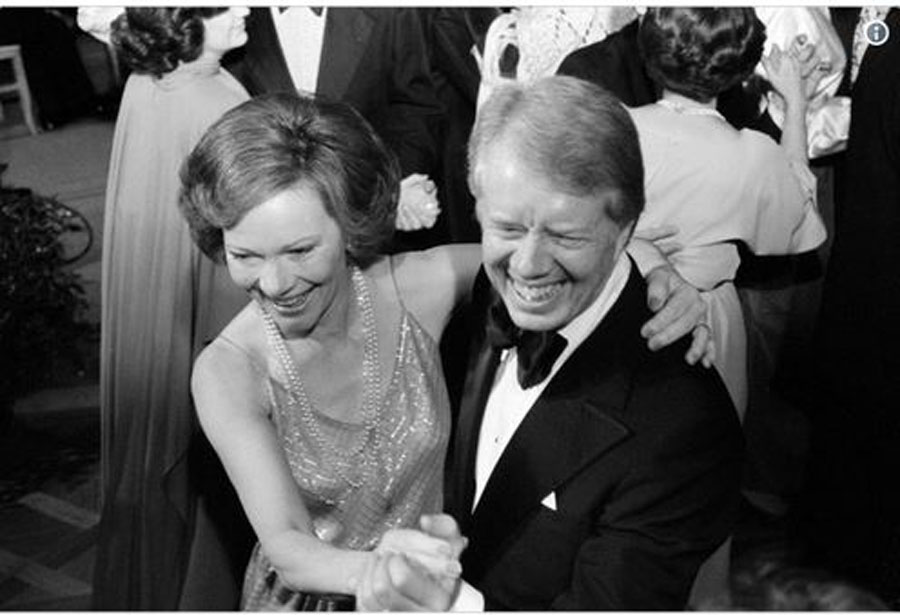 The compact is now on displayed at the Jimmy Carter Presidential Library and Museum in Atlanta.
The carters' now live a modest life in the house they owned before entering the White House. The Washington post reported that their home called George ranch is estimated to be worth less than $200,000.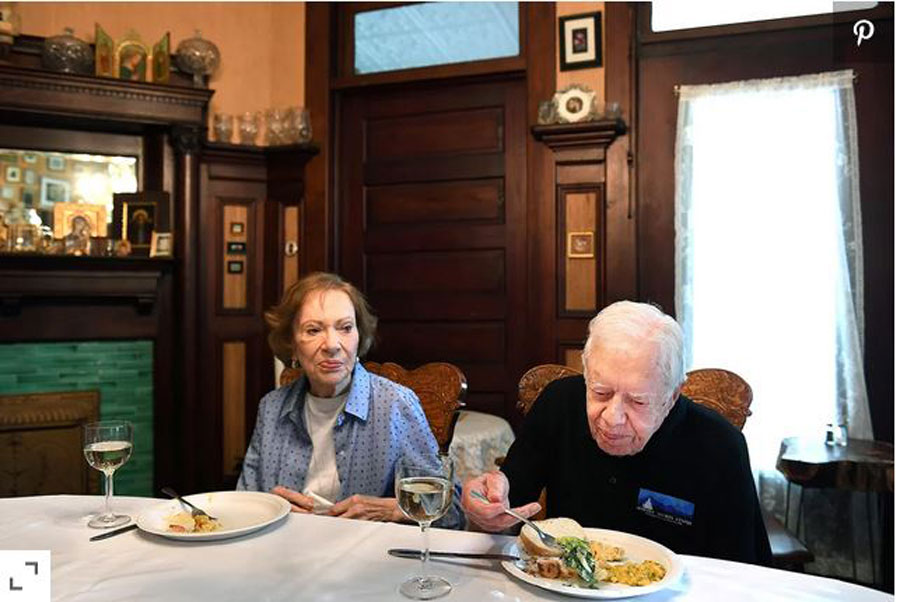 The couple is also known for giving a lot to charity despite Carter having the smallest pension and flying on commercial planes.