By Maria Immaculate Owechi
On Saturday 31st August, former Makerere University Law Society president, Edwin Mugumya was introduced in a traditional ceremony by his longtime fiancee, Sara Amumpire.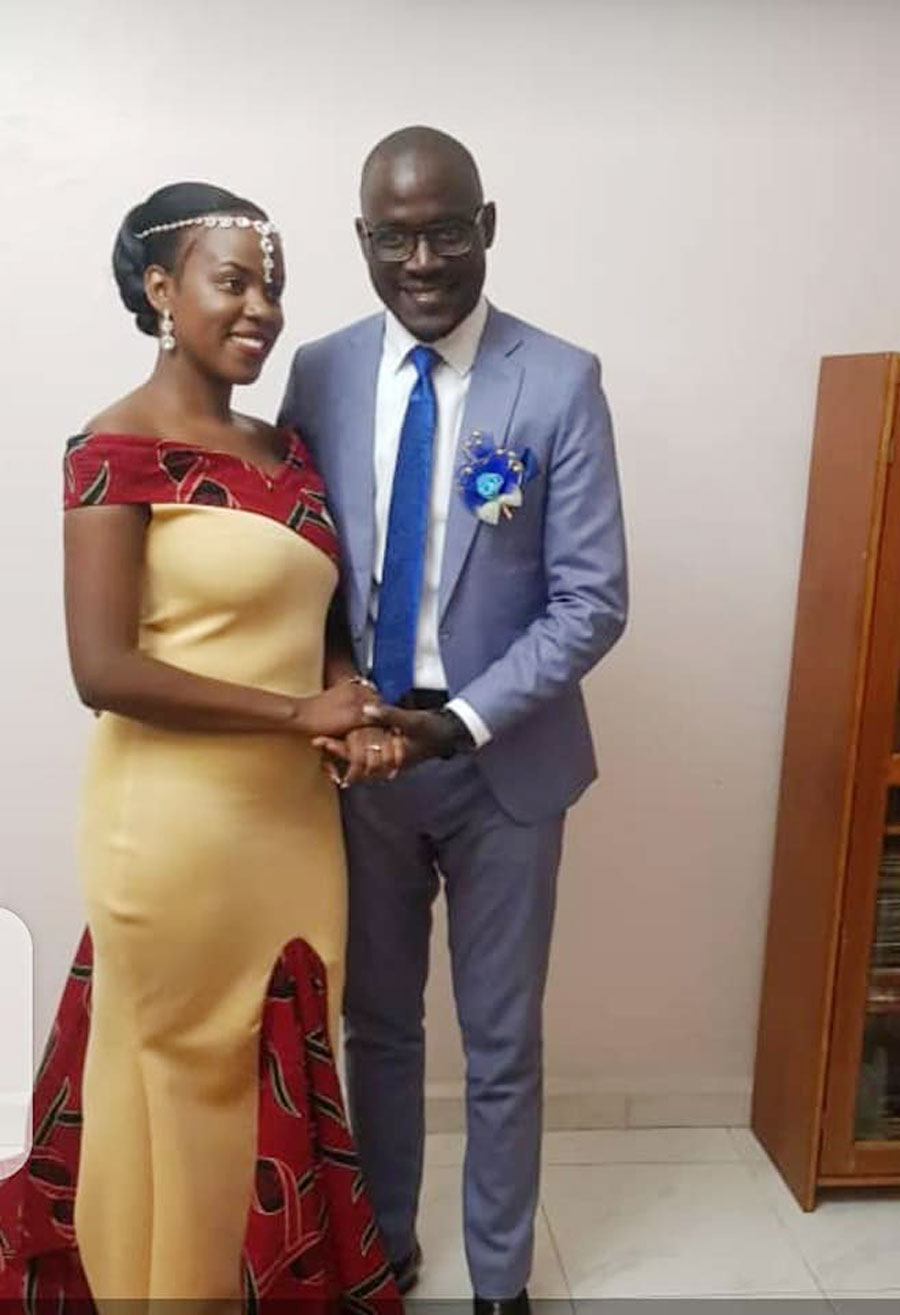 The ceremony took place at the bride's home in Kabwohe, Bushenyi district.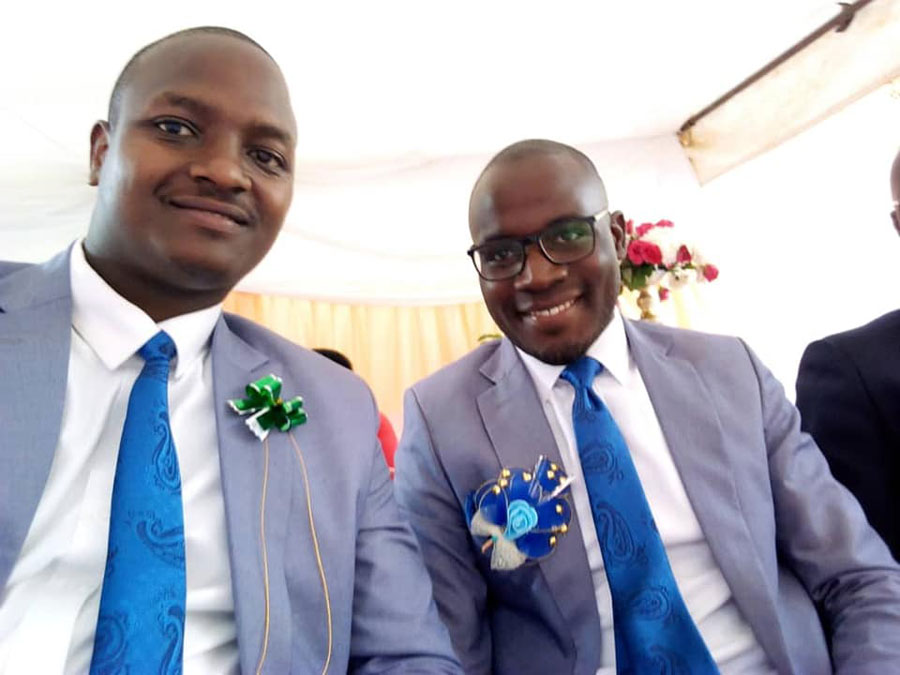 The groom and his bestman looked elegant in ocean suits with dark blue ties and boutonnieres mixed with the two colors, while his bride looked lovely in an African themed yellow fabric with a maroon kitengi designs at the shoulders and the down parts of the trumpet floor-length dress.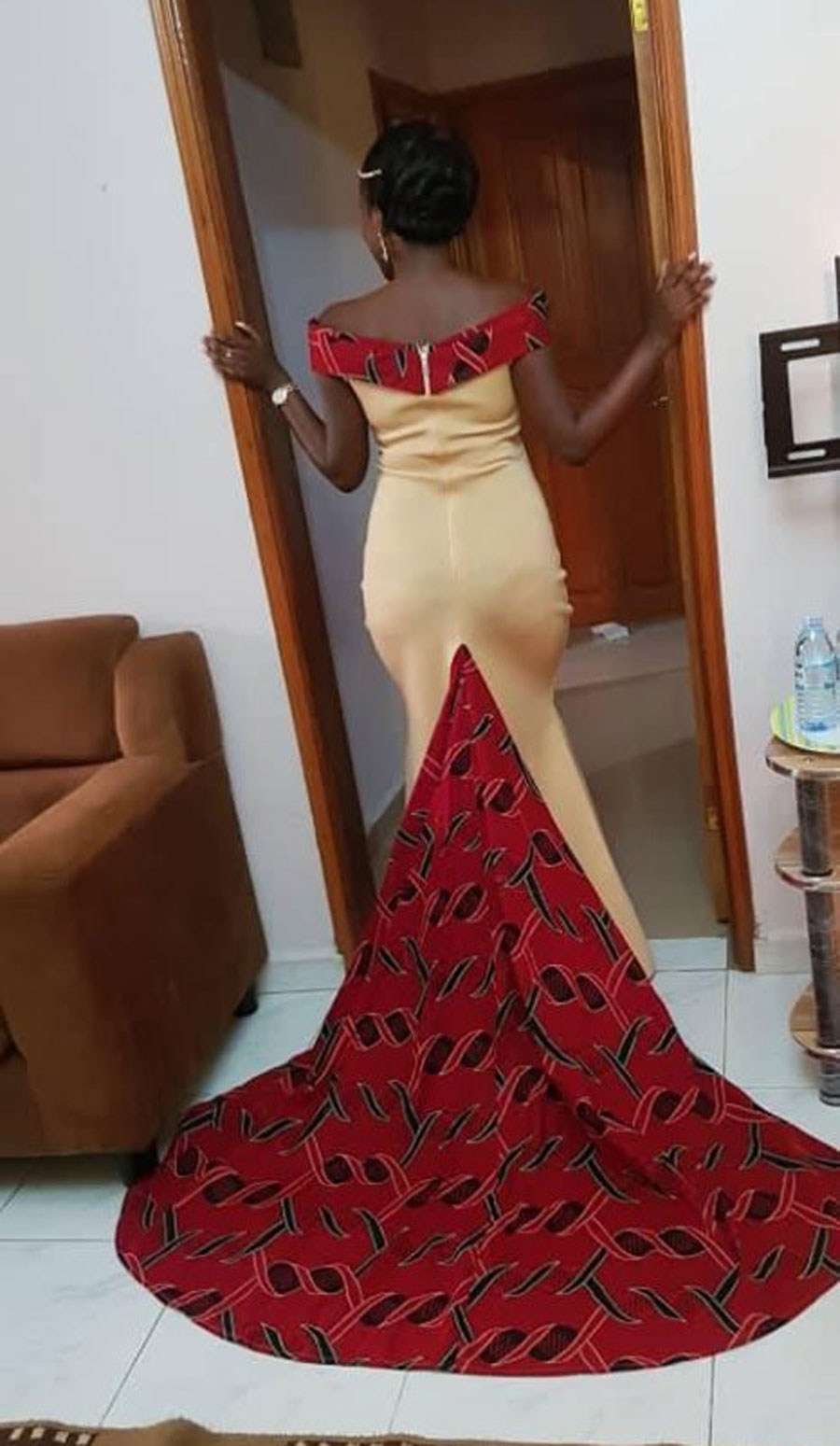 Amumpire accessorised her held back hairstyle with a crystal-embellished headband with matching earrings.
Her brides wore shift floor-length maroon dresses that they accessorised with white-embellished headbands of different designs, stud earrings and necklaces.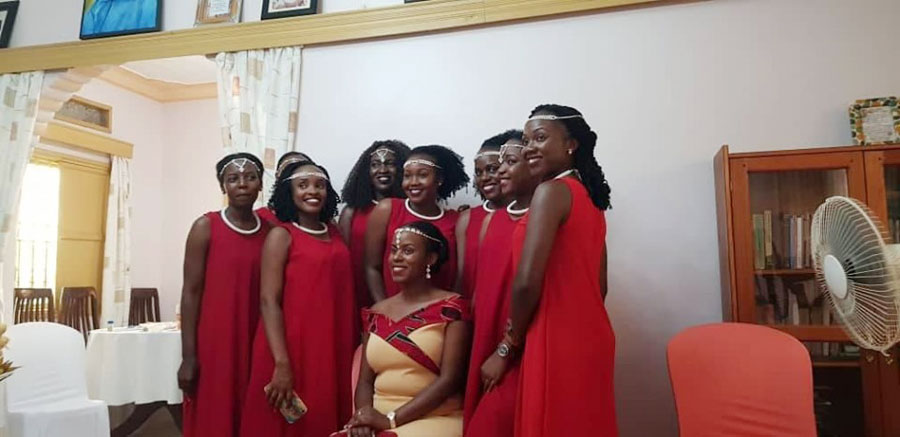 Early this year on July 13, 2019, the city lawyer who works with Katende Ssempebwa & Co. Advocates in Kampala proposed to Amumpire in a romantic dinner.
Mugumya with a group of friends organised a surprise engagement party at Skyz Hotel in Naguru.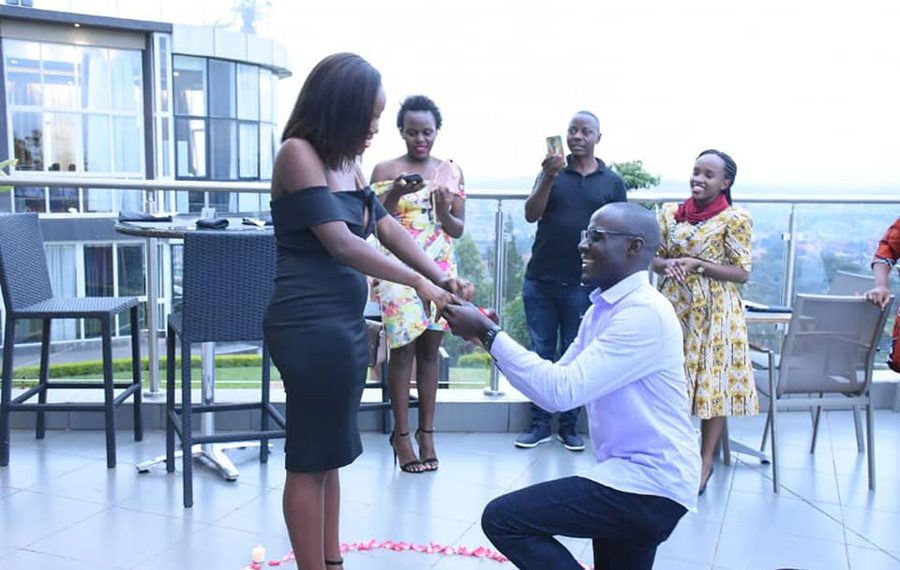 It is reported that couple have dated since their high school days in 2011 where Mugumya was the Information Prefect at Ntare School while Amumpire was a Disciplinary Prefect at Mary Hill High School, Mbarara.
Related stories
Former Makerere Law Society President proposes to girlfriend after 8 years of dating.