By Promise Twinamukye
Nicholas Sevume, a relationship manager at the Commercial Bank of Africa and Brenda Mwabula Kuteesa, a branch operations officer at NC Bank wedded on June 8, 2019 two years and two months after the proposal. They two shared their story.
How did you meet?
Nicholas: We went to the same university but we started talking in second year during internship he was at Housing Finance Bank and I was at Airtel House. One day, I was going for lunch and I met her, and I initiated a conversation.
Brenda:  Later, we met again at the first Phaneroo gathering at Theatre La Bonita and consequently got back in touch.
How did you become close?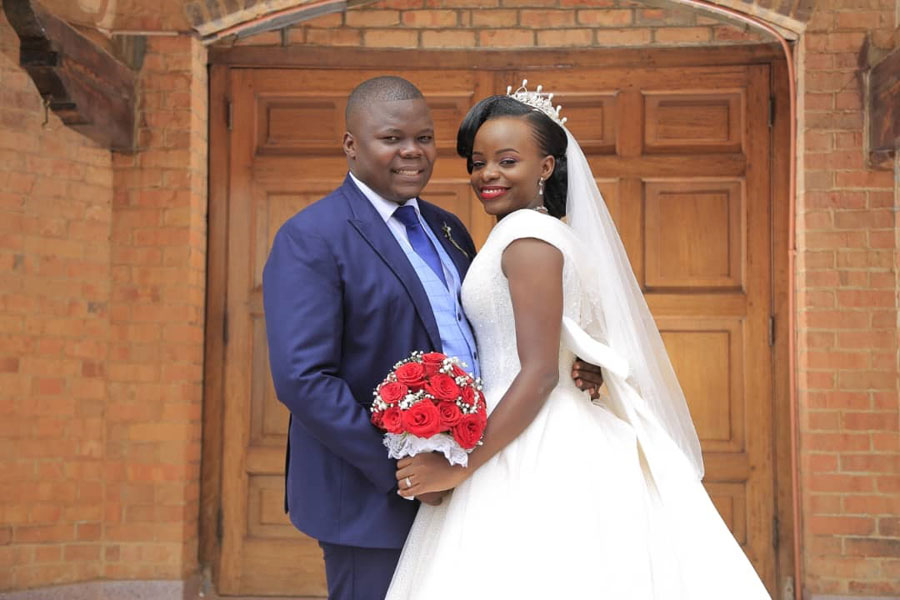 Nicholas: In the first semester of my third year, we started going out.
Brenda: We met more often while at university.
Did he propose?
Nicholas: Yes, on April 17, 2017. We went out with friends to play paintball. Only her close friend (who eventually became her maid of honour) and I knew about the proposal. Click to read more…