By Rashim Nabanja
Over the weekend, TV personality Judithiana Nammazi tied the knot with the love of her life Joel Ndugwa.
Through a post she shared on her Instagram page, the TV star shared the journey about getting her dream wedding dress that she laid eyes on over four years ago.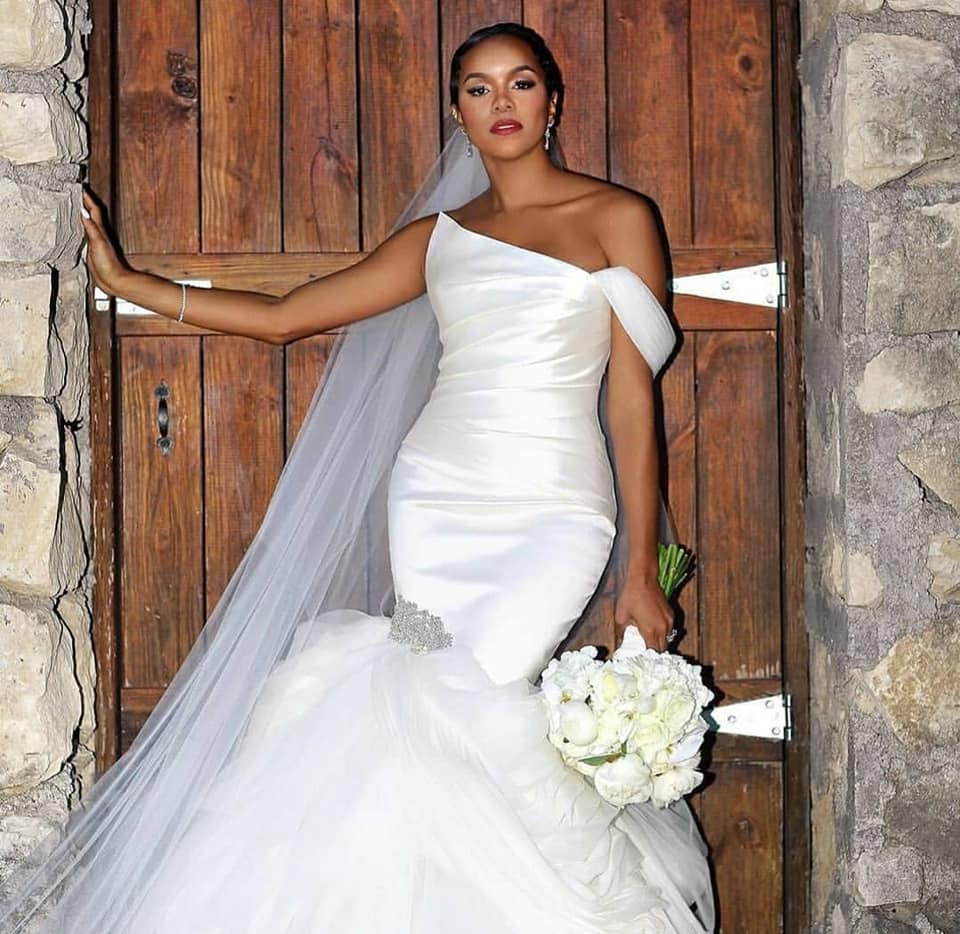 Judithiana says she took a screenshot of the gown as soon as she saw it on American actress/musician Letoya Luckett at her wedding, "I saved it for inspiration because I knew it for a fact that there is no way I could afford such a dress. Leave alone have the connections to get the Verawang team to make me a dress that a Grammy award-winning celebrity wore."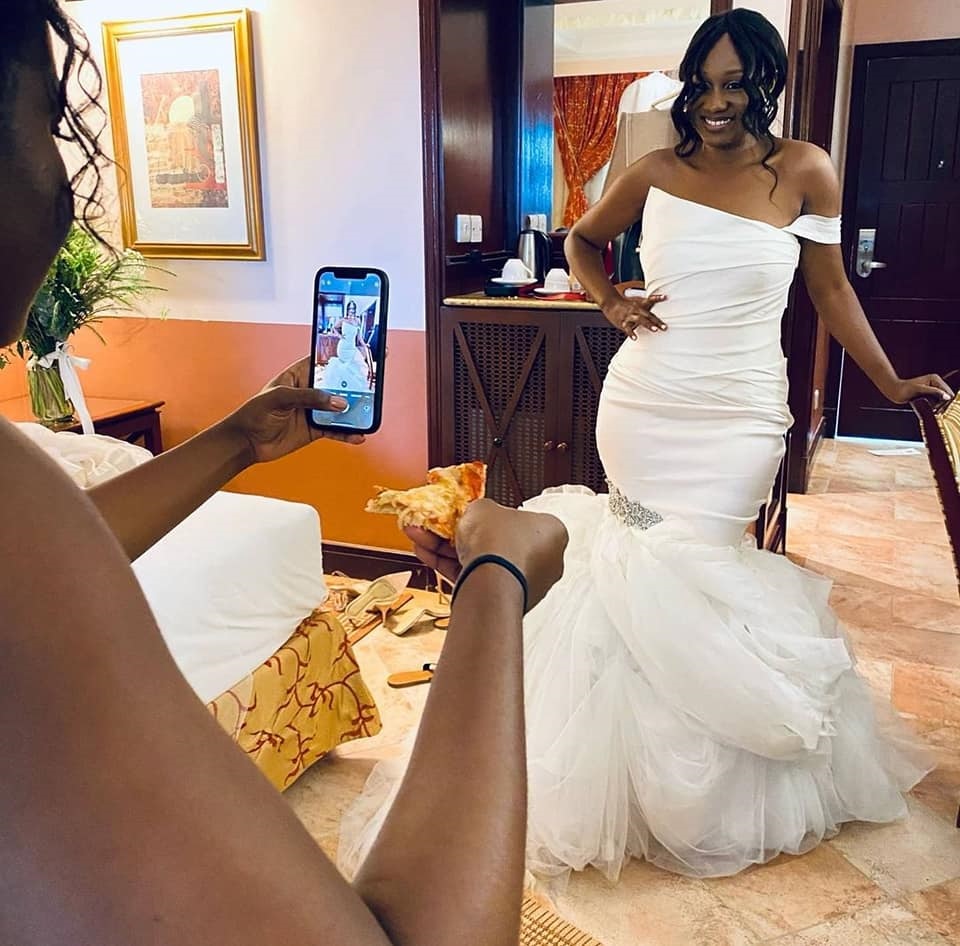 Amazingly, God made it happen for her. She however adds that the amazing body-hugging dress with netted ruffles ended up being the outfit she wore for her reception and promises to tell this story another day.
Fans couldn't help but stay amazed by how beautiful the bride looked in the dress
Esthercabrine commented on her post saying;
"Wooww what a beautiful simple gown, you looked so elegant and beautiful, I tap the blessing."
The dress was designed by American based fashion designer Vera Wang and her team.
First dress
The bride talked about her first dress on her Instagram She wrote,
"My first wedding gown was this custom made @pronovias gown from their couture #pronoviasatelier2020 line.
The gown is called Blackstar and it stole my heart because of how minimalist , edgy, architectural it looked.
I ordered this gorgeous gown through @yourdaybynicole in Fargo- North Dakota. It took about 6 months of making and delivering it from their Atelier in Barcelona to @yourdaybynicole.
It was honestly worth the wait…..
View this post on Instagram