By Christine Katende
Christmas is the most wonderful time of the year. But it becomes truly magical when you are newly married. When you fully transition from your solo days to embracing new traditions and expanding your family. It is also a time that fills new couples with dread and excitement at the same time especially thinking about the in-laws. Some couples take on the new life easily while others struggle as we found out while talking to a number of couples about their very first Christmas.
Timothy and Aidah Wandabwa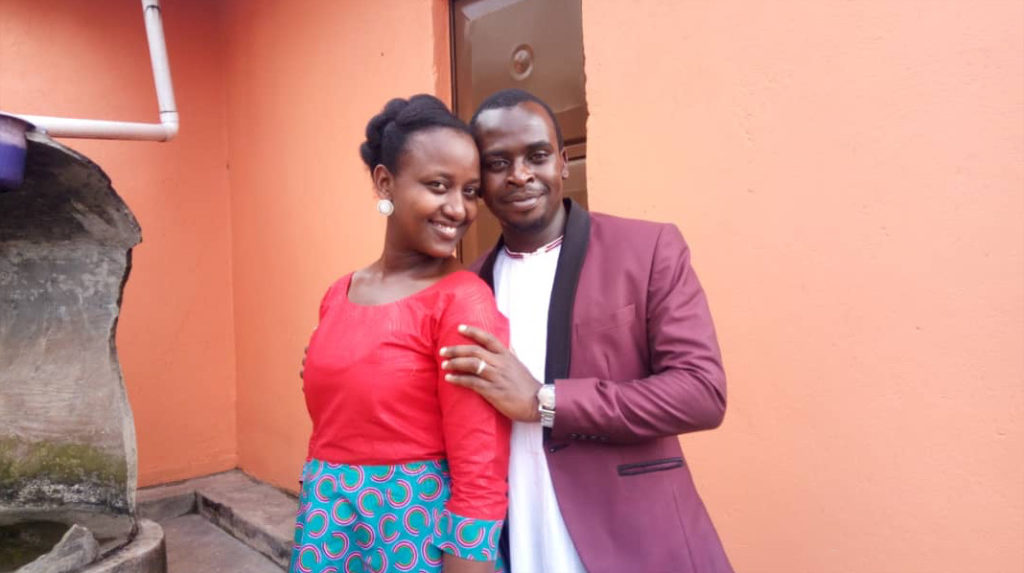 Timothy and Aidah Wandabwa tied the knot in 2018 and travelled to her village in Ntungamo Rubaare to share the holiday with her mother, my sisters and aunties. Aidah reveals that in Kinyankole culture, the wife is supposed to pay a visit to her home with her new husband shortly after wedding. The tradition known as Okutasya Ekyihara is used as a marker for the bride to transition into a married woman. Traditionally after this ceremony, the girl stops covering herself and starts a life of an ordinary wife that involves doing chores.  This uncovering also gives her relatives a chance to see if she is still as physically intact as she was when they handed her over to her husband's family. At this time she is also expected to be pregnant to show her husband's virility.  "So we decided to do this during our first Christmas as a couple and we surely had a good time with family. A good number of relatives and friends were invited to come and receive my husband and share a meal with us. This was a truly joyous time for my family and I.  My husband felt accepted and loved. To crown all this celebration, there was a thanksgiving ceremony on December 26," Aidha recollects.  
Dr Benon and Julia Kigozi
Dr Benon and Julia Kigozi, got married on February 25 1996. 24 years later, the couple still remembers the apprehension they felt as their first Christmas approached.
"We had choices to make. Our first and preferable choice would have been going away which would provide a great bonding experience for us. But we were both involved in Church ministries, me as a pianist and Julia as a Sunday school teacher at Watoto Church. She was also heavily pregnant at the time. So we chose to stay home, just the two of us to enjoy each other and set our own traditions. We invited both our families to the Christmas luncheon after church. So, our first Christmas as a couple was spent with people we knew and loved. And what made it a memorable more was not what we ate or drank but rather the people we spent it with. It also made us aware that we had reached a point where we were responsible for bringing our families together. It was a joyous occasion and the opportunity to spend it with the people we love was an added blessing," Dr Kigozi shares.
Ivan and Edgar Naijuka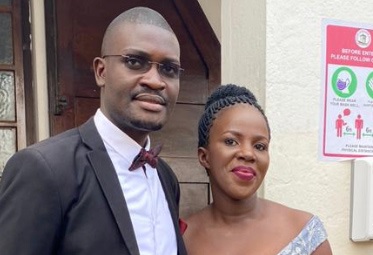 For Ivan Naijkua that first Christmas was the best. The couple spent their first Christmas holiday in the village. "When we arrived, we found many people eagerly awaiting to us. We had to visit the homes of my different relatives to whom I introduced my wife. As our traditions dictate, every home we visited, we had to partake of their hospitality so there was a lot of eating. I cannot forget the respect I got from the boys I used to play with when I returned as a mature and responsible person with a wife in tow. Unlike other holidays, I was not expected to do the chores such as slaughtering animals, splitting firewood and fetching water because I was now an elder and those chores are delegated for young men. My role now was give my former peers advice on issues of marriage and development.  We cupped the holiday with a lunch for everyone at my family home," Ivan says.
Malachi and Mirriam Kabaale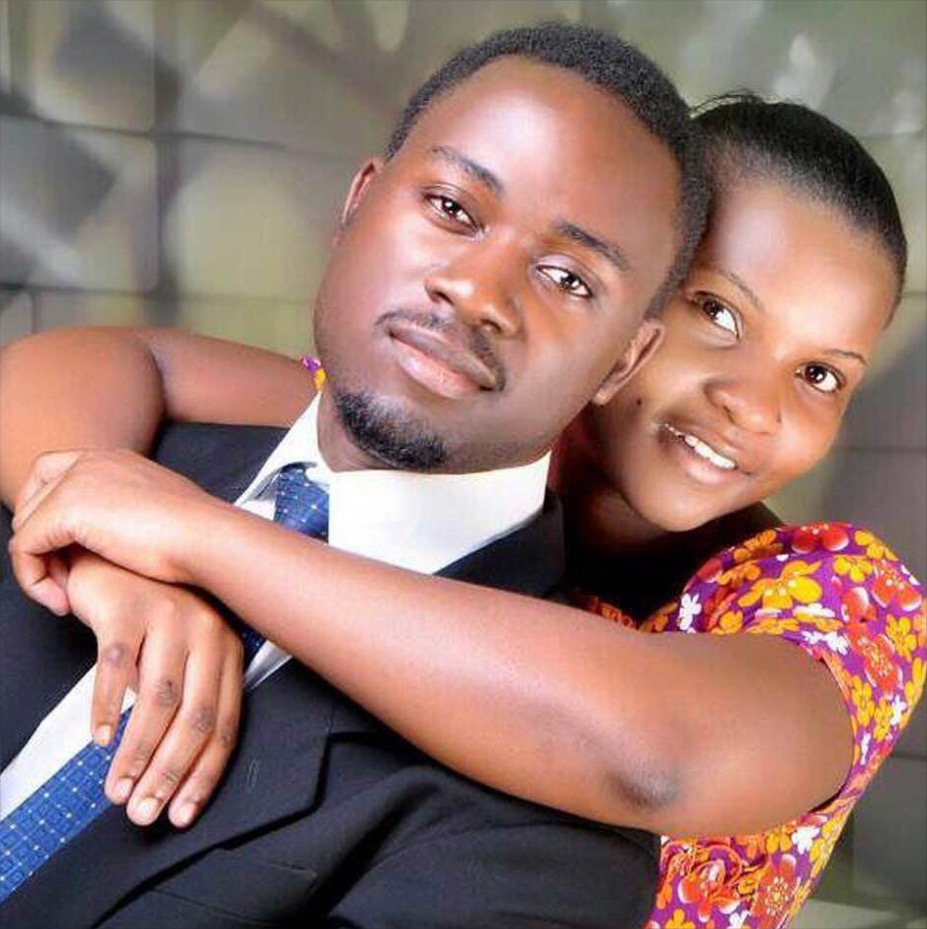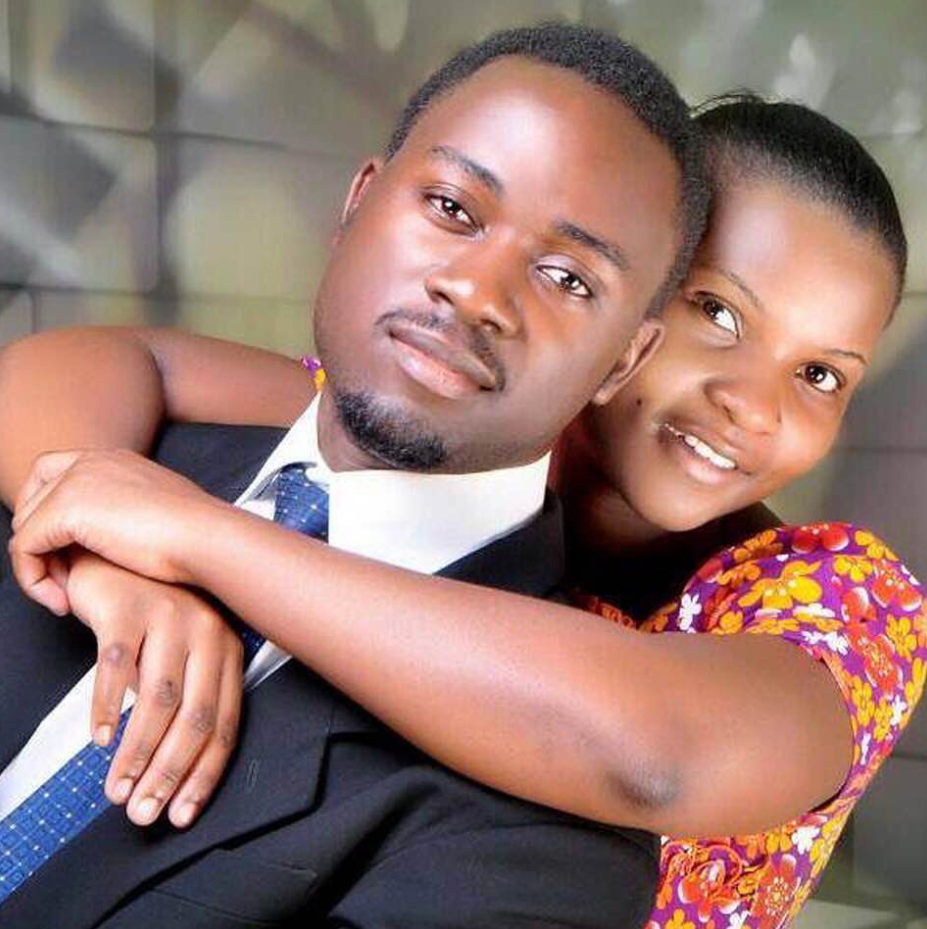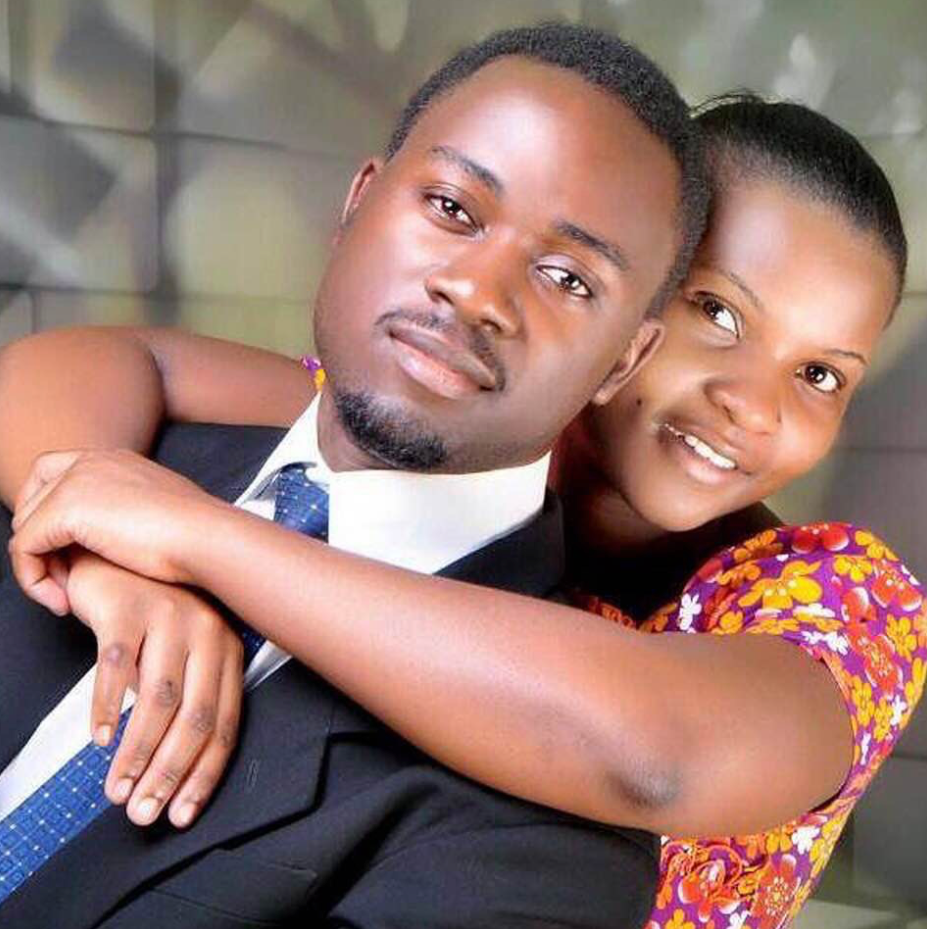 For Malachi and Mirriam Kabaale, Christmas popped in four and half months after their wedding. Having wedded in August 2017, the newly wedded couple decided to spend the holiday at Malachi's family home.  On Christmas morning, Mirriam went straight to her in-laws' home to give a hand with the preparations (cooking and decorating) for the big day.

"While my wife was in the coziness of my home, by lunchtime I was nowhere done at church and my phone started ringing off the hook, with several people wondering where I was. Eventually I got home and found my family already sharing about the different church summons depending on where everyone went for service. As usual we had a word from the old man (dad). But this day the emphasis was put on July 7, 2017 (our wedding day) which made me feel good sitting next to my beautiful wife. There were tears of joy shed and my father urged my siblings to learn from me and live well.  After the delicious meal, as the little ones moved out of the house to play, my dad kept lecturing me how I should treat my wife. It was so nice and worthy a moment. My wife spent most of her time talking to my mother and sister where they shared my old photos as a young boy as well as stories of me while in school, my church life and soccer ambitions. In the evening, we travelled back to our new house in Entebbe with the food mom had packed for us," Malachi relates.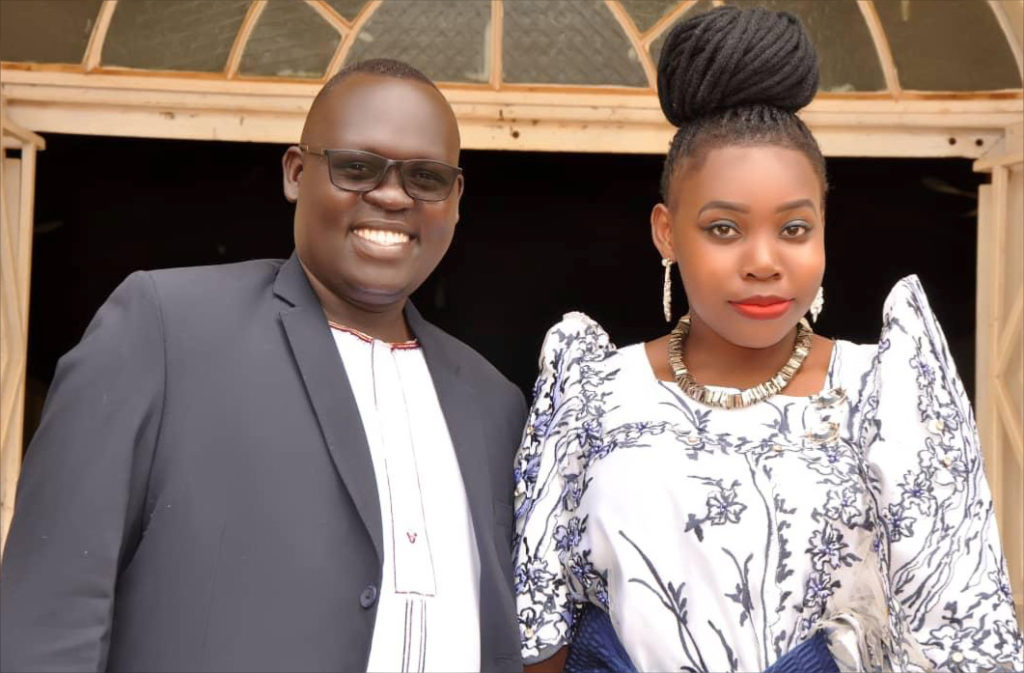 Ronald and Grace Lotet's first Christmas as a couple was in 2018. They had to come to a realization that they were now a family and not just two individuals. We had to start thinking of celebrating as a family, this is easier said than done. Blending two different traditions to start one was not as easy as we thought. There were meals to be considered, whose relatives to visit and which places to go to. Gift giving was also trouble. We realised that the shortcut to happiness in gift exchange is managing our expectations and choosing to focus on the thoughts behind the gift and not the gift itself. This I learned after I got over the disappointment of the gift he had given me. As for me, he never told me what he thought of my first Christmas gift to him as a husband up to now he has never said anything about it," says Grace.  
Obedi and Racheal Kiyaga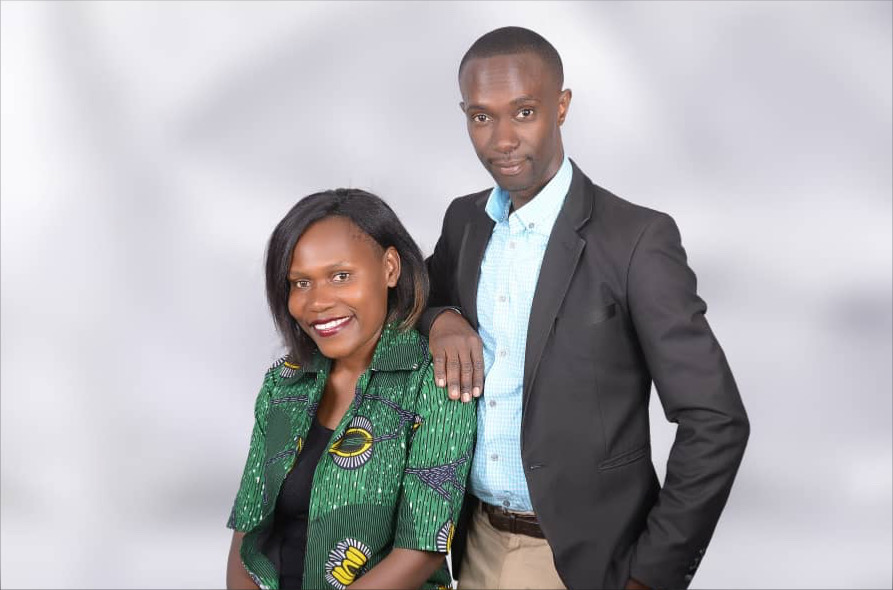 Our first Christmas as a couple was interesting. We decorated the house with different Christmas decorations and lights to set the mood. That was followed by shopping and we bought what would enough for the entire festive season. On Christmas day we went to our local church Gods Centre of Blessings Church, in Bweyogerere for the second service from 10:00am -12:00pm. From church, we visited our parents' home in Kirinya, which is a custom for all our siblings to meet, celebrate and share gifts.  We had a sumptuous lunch as family. We later took some pictures in the evening and had family discussions as well as receiving advice ranging from home, Church, Politics and betterment of home finances.  Lastly as we departed we said a prayer and left to our respective homes. At our home, I remember we prepared a light meal African Tea and snacks closing the day with a movie which by the end it was one watching us because we dosed off.
Lawrence and Joseline Rusoke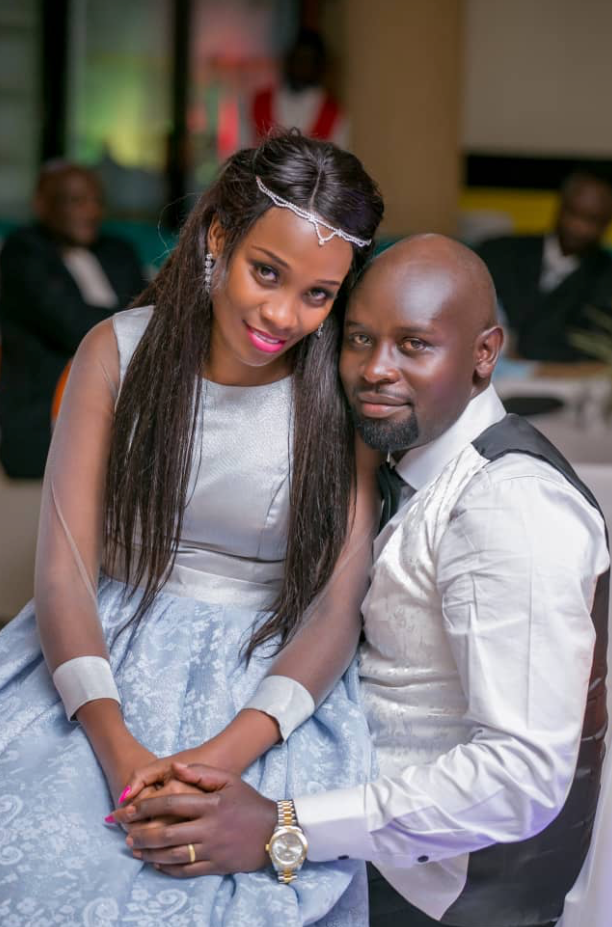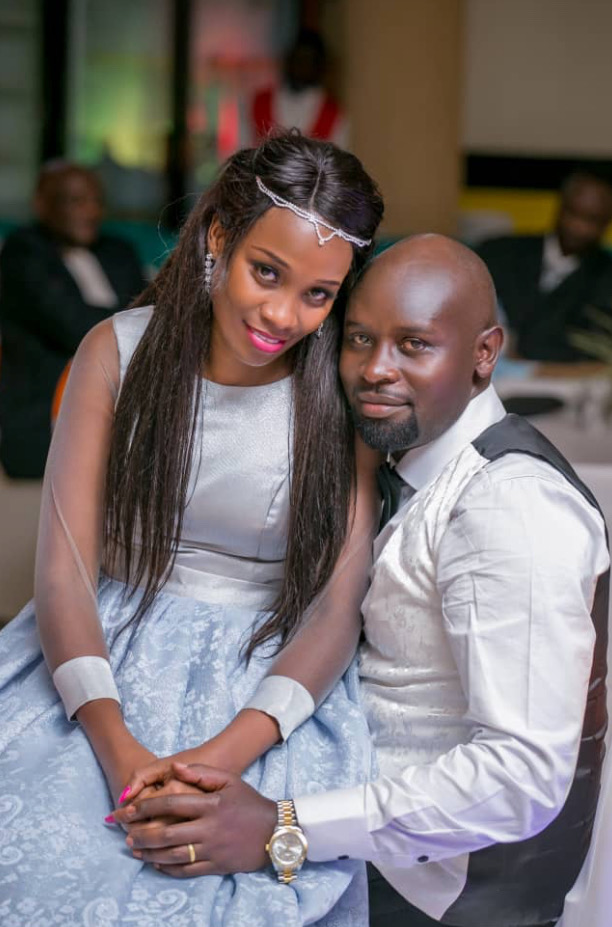 Lawrence and Joseline Rusoke celebrated their first married Christmas in 2014 by taking a road trip. "It was a beautiful experience with a lot of travelling, sightseeing and discovery about each other. We started our journey at around 11am and drove to Bambarara where we spent a beautiful night before we proceeded to the parts of Bwera and Kasese where we also spent the night and then drove to Fort Portal as our last stop. At the end of the trip we drove back to Namugongo in our muzigo then. It was a memorable Christmas, road trips with my better half," he says.
Emma and Margaret Awagwaomuwa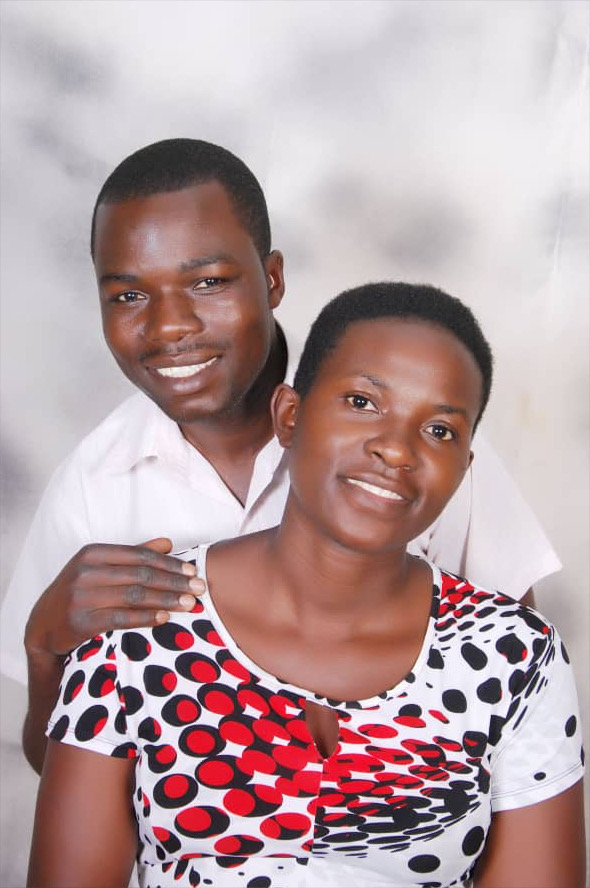 Emma and Margaret Awagwaomuwa had an amazing first Christmas. The couple tied the knot on August 13, 2016 and Emma says he started anxiously planning for the Christmas.
"I was excited beyond measure. Being a hotelier by profession, my focus was on the kitchen. I wanted our first Christmas festivities to be big with many relatives and friends joining us. I also wanted to show my wife at her best, so we went shopping for an outfit that complimented her four-months pregnant body. I was happy that although she was four months pregnant she got into the Christmas spirit and joyfully did almost everything together. On the eve Christmas, I treated her to a show at Theatre LA Bonita.  It was one of the best Christmases of my life. I was also blessed to have enough resources to share with my new in-laws and my parents comfortably," Emma recounts.