Zadock Amanyisa
Mr Ivan Naijuka, the Communications Officer at All Saints Cathedral, Nakasero-Kampala Diocese, and Ms Edgar Tuhairwe, the Accounts Assistant, Uganda Christian University Mukono made marriage vows on 26th May, 2018 at All Saints Cathedral, Nakasero. The two met when they were in Primary three, became friends, but patted ways, only to meet again at University. They have been married for close to three years. They shared their story with Zadock Amanyisa.
Naijuka and Tuhairwe met in 2000 as pupils at Tweena Primary school, Kashenshero town council, Mitooma district. In primary three, they parted ways and again met as students at Uganda Christian University, Mukono (UCU) in 2011.
Dating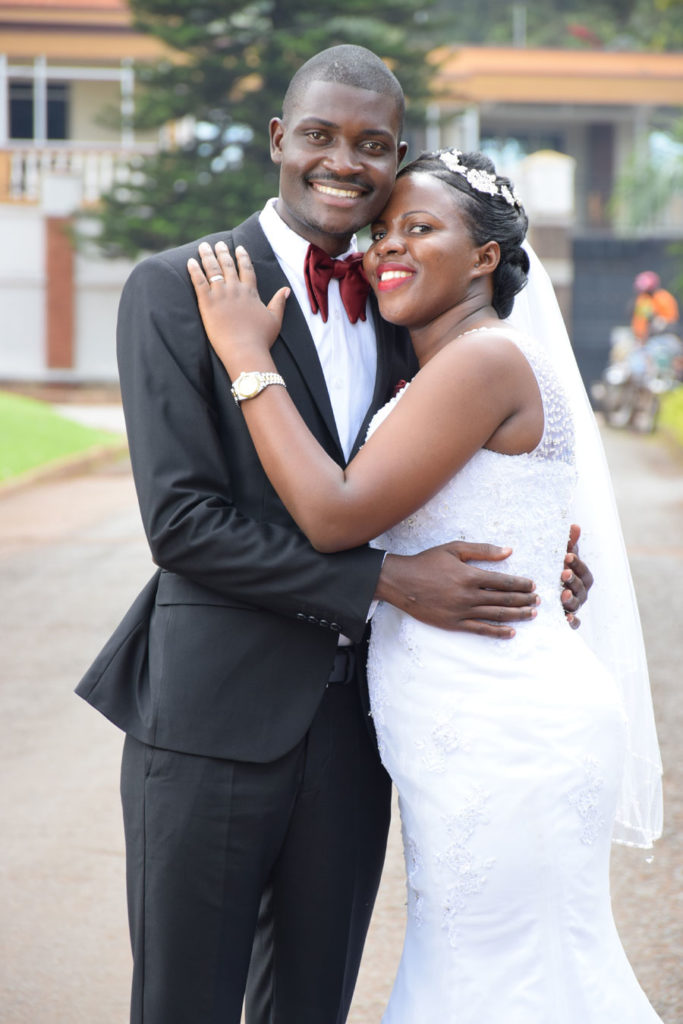 While at UCU, Naijuka doing Bachelor of Arts in Mass Communication and Tuhairwe doing Bachelor of Procurement and Logistic Management served as church wardens in the University chapel and attended the same regional fellowships. As time went on, Naijuka got attracted to Tuhairwe and the friendship continuously blossomed.
"We were both church wardens in the university chapel. We also attended the same regional fellowship, and slowly by slowly, we became good friends. This was in 2012." says Tuhairwe
Both Naijuka and Tuhairwe were committed to serving God in the chapel and they had special honor and respect for Christian virtues, but this did not mean that Naijuka was bind. He got attracted to his irresistible childhood friend, who had turned into a humble lady.
The fact that the two had known each other since childhood made them resume a strong friendship automatically.
The two friends used to meet on a daily basis either in the dining hall or chapel fellowship.
"We exchanged gifts and met daily. She would wait for me or I wait for her in the dining hall. Because she was staying in a university hall of residence, where they did not allow visitors of the opposite sex, the university dining became our meeting place," he recalls
During their interactions, Tuhairwe discovered a caring, loving gentleman with a passion and love for serving God. This made the two share a lot in common, an indicator that they would have a fruitful future once joined together in marriage.
Proposing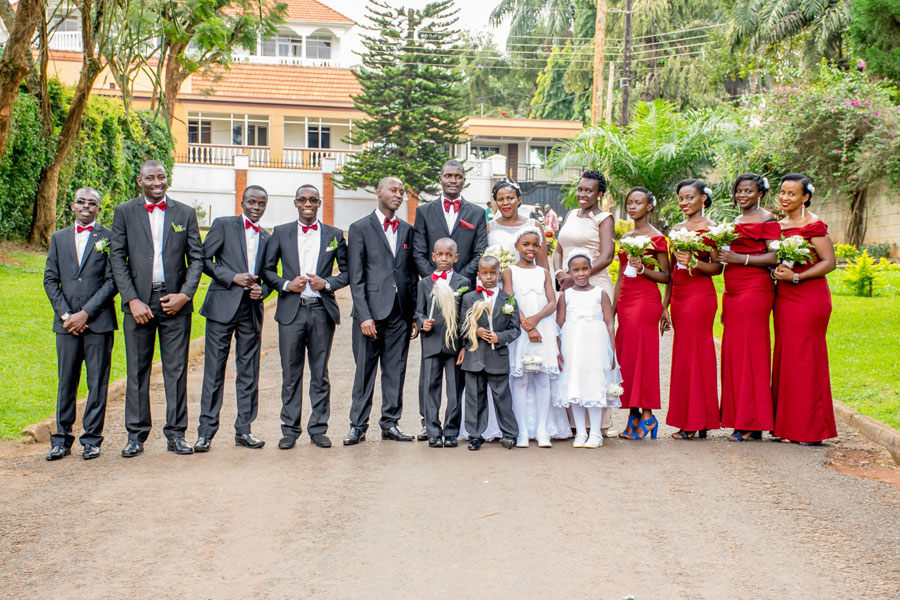 As time went by, Naijuka became honest with himself about his feelings and began being more romantic, so he could turn their friendship into love.
On 25th May, 2012 Naijuka asked Tuhairwe to become his girlfriend. As much as he did not want to jeopardize the friendship, he also did not want to miss out on a good thing. "I could not help because she was beautiful, humble, hardworking, welcoming and also had the zeal for serving the Lord. This made me love her and think of advancing towards something that could keep us together permanently," Naijuka recollects.
"Later in 2018, I told her about my wish to turn our friendship into marriage and she accepted. I walked with her to Ankra Hill in Mukono where I expressed my desire to make her my wife. She accepted what I was proposing and we concluded our talk by planning to visit her parents, which we did," he adds.
"He first requested me to be his girlfriend, but I wasn't buying the idea because I had many dreams to chase. I requested him to give me more time, which he did. He was very patient with me until it was the right time for me to think about marriage," Tuhairwe narrates.
"He never proposed directly. I was waiting for him to come with a ring and flowers to propose to me, but I didn't see that. He simply told me to inform my parents that he and some friends were coming to visit and they came," she adds
After agreeing to be joined together in marriage, Naijuka and Tuhairwe, undertook a healthy relationship, observing the Christian standard measures of maintaining purity until marriage.
The couple attended premarital counselling where they were trained on how to communicate, set realistic prospects for matrimonial life and develop conflict-resolution abilities. They also learned how to form a positive attitude down the road.
"I thought I knew my wife to be, but through counselling, I got to know much more and above all, accepting that we are two imperfect people coming together to start a family," says Naijuka.
Tuhairwe learnt more about the personality of her husband to be. She came to know more about Naijuka's his character and how to handle him.
Wedding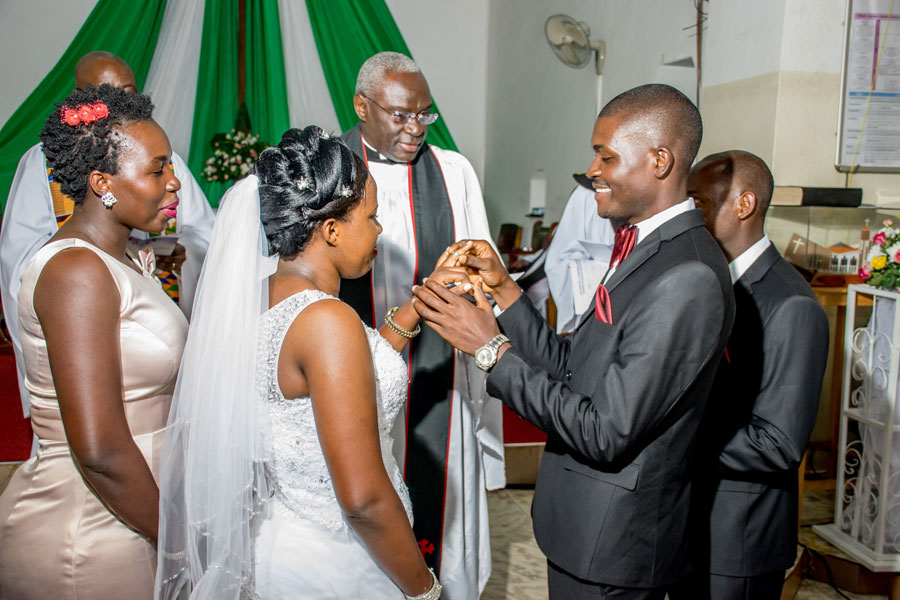 Naijuka and Tuhairwe were joined in marriage on May 26, 2018 at All Saints Cathedral, Nakasero and the wedding ceremony was officiated by Rev Can Dr John Ssenyonyi, the then Vice-Chancellor of Uganda Christian University.
Disappointment
Not everything went on well on the wedding day. People delayed arriving both at the church and the reception. After the wedding, the couple went to Uganda Museum, Kampala, where they hosted their 700 guests.
"I was disappointed by people who did not keep time both at church and reception. Luckily enough at church, the concerned were there on time but at reception, we were made to wait because people were still few," says Naijuka
This was not the case for Tuhairwe. According to her, everything was as she anticipated. She was busy appreciating God for the gift of a husband, and new family that she had joined.
Naijuka later brushed off the disappointment and started thinking of how he was going to start staying with another person without any form of personal privacy. He was also thinking of how to treat his wife and keep her safe.
The wedding and reception was budgeted at 47 million Uganda shillings, which was reached with support from families and friends.
Honeymoon
The couple went to Mombasa for their one-week honeymoon.
"Honeymoon helped us to rest from the stress of the party, plan and know how to build our family and set principles," Naijuka narrates.
Tuhairwe wish to be next to an ocean during her honeymoon also came true.
Advice to newly married couples
Naijuka: To the newly marrieds, thank God that you are with the person you have. They should understand that there is no perfect marriage. Marriage is what you make it. When you sow love you reap love. I would still advise them to learn to give each other (share), let them give, give and give. Those small gifts mean a lot to your partner.
Tuhairwe:
Always be on the giving side whether appreciated or not, take time and pray to God whether as an individual or family, create time for each other, learn how to resolve conflicts and always forgive even when the other party doesn't ask for forgiveness.