By Claire Balungi
Oh yes! It was a destination wedding in the South of France. Famous American actress, writer and producer, Issa Rae commonly known for her role in the drama series, Insecure married her long-time boyfriend, Loius Diame on July 25 . Diame is not a public figure although the couple has made a few red-carpet appearances together.
The bride announced the news of her wedding with hilarious Instagram captions first, insinuating she was taking a photoshoot in a Vera Wang Wang dress and later that she was taking a few shots with 'somebody's' husband.
View this post on Instagram
The two have been linked as far back as 2012 although they've shared a rather private relationship. Rae and Diame had a quiet engagement in 2019. Rae's brother, Diop said, "They did it around the holidays… She's so low-key too—for real! I found out, like, a couple days later, so we're just gonna let her lead the way."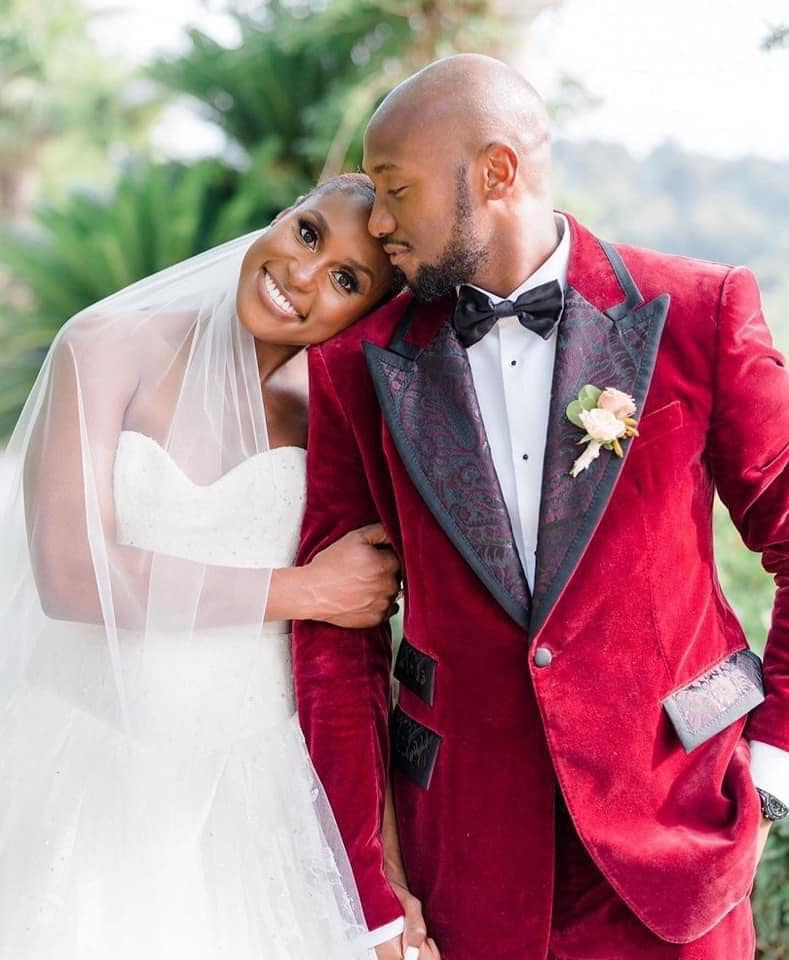 Issa Rae shared her beautiful photos the day after their wedding on her Instagram. While she wore a custom-made Vera Wang dress, her husband wore a red Dolce & Gabbana suit. She captioned her Instagram post;
The 36-year-old star's post was flooded with comments from fans, well wishers and friends including a cheer from Tina Knowles Lawson which read, "you make a gorgeous Bride❤️,"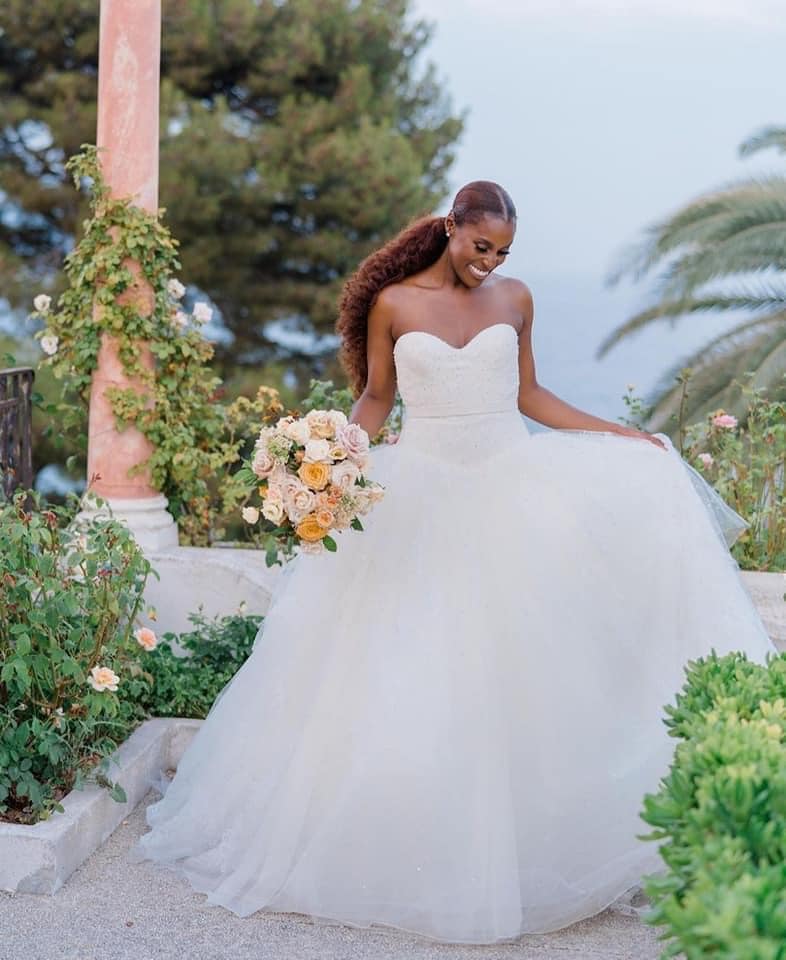 According to a celebrity blog, Marie Claire, Issa Rae's husband is a business man from Senegal although his LinkedIn profile reports that he's a private banking professional.
After rumors of an engagement between the two started circulating in 2019, Issa made it clear that she likes to keep her relationship private.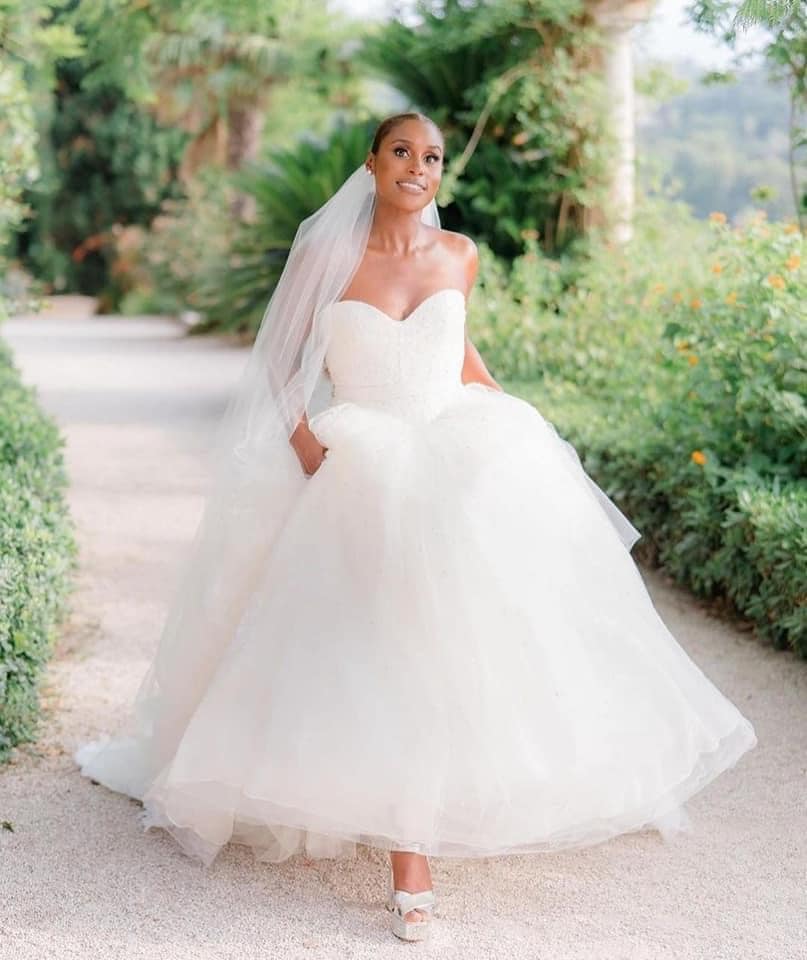 "I don't want any input," she told Vogue "As a writer, you put everything on the table. I'll take input on kids if I'm going to have kids… But who I'm f*cking?" she continued "No, I don't need input. I'm good."
The couple continues to get congratulatory messages. A slew of Rae's famous friends congratulated The Lovebirds actress for tying the knot, including Grey's Anatomy star Kelly McCreary, who said, "ISSAAAA OMG!!! Congratulations!!!!!!! You are an absolute vision!!!! So so so overjoyed for you!!!!"