By Claire Balungi
On a quiet happy festive day, a couple beheld the attractive green, the breezy atmosphere, clear blue skies and the beautiful uncrowded streets of Kampala.
Solomon Semakula walked a gorgeous woman down the aisle of  Rubaga Cathedral. The two would promise to have and to hold and the lovely lady would become Solomon's wife. Her name is Danty Jascent Ssemakula. On the Boxing day of December 2020, the couple tied the knot  amidst cheer, love and gaze of family and friends.
They'd spent Christmas planning for their wedding and their love was made official the day after Christmas Day. Solomon says their anniversary shall never be forgotten and that their offspring should come to know and remember this beautiful day of love, as the family celebrates the radiant holiday of Christmas.
Solomon and Danty's love story started about 4 years ago, they'd been dating for 3 years after they's met at church. The couple enjoyed small evening dates at their special spot, Super Paradise Hotel in Rubaga where they'd come together after work. To say it was all about the food is an understatement as Solomon was always in wonder of how he'd find his girlfriend when he turned up late for the dates. A lot went through his mind as he anticipated his next meeting with his dear Danty.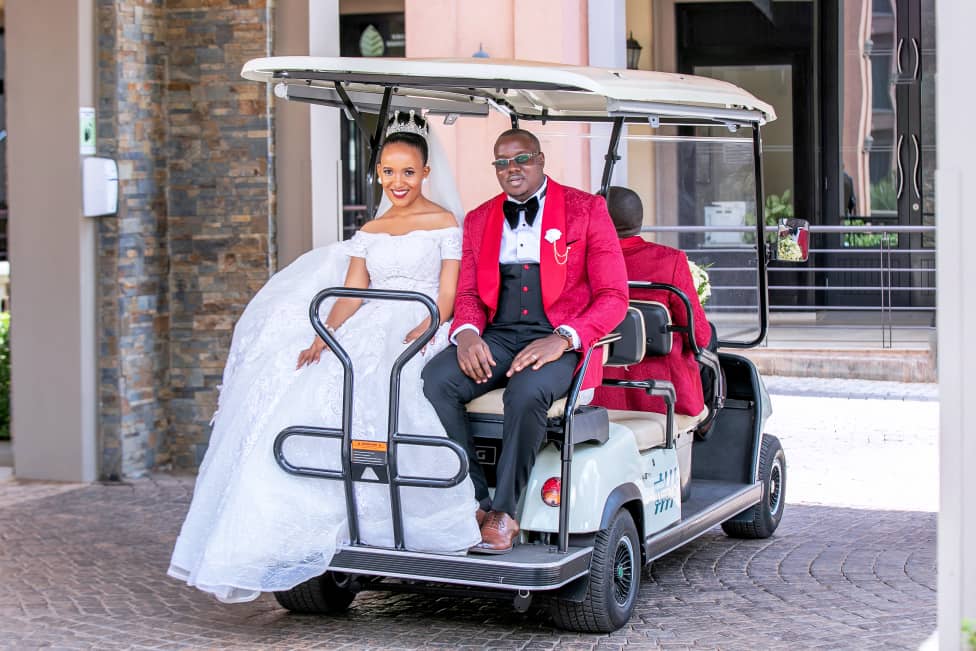 "During our courtship days, the whole thing was a bomb. We had this vigour for each other, we met in so much excitement, adrenaline levels running so high…" Solomon recounts
He had had his fair share of girls, most of whom were not serious and just wanted a man by their side. When he stumbled upon this Danty, every other dating experience he had in the past vanished at once. This was her; He had found his pearl. They fell so deeply in love, it dawned on him that she was the right person because everything seemed to go fast and smooth. Solomon was a happy man. He couldn't imagine God had sent him a keeper for life. The couple has since cultivated a strong friendship and yes, Solomon says, "I thank God for her."
"She's beautiful with a sense of simplicity, she's understanding, a nice person, such a treasure…" Solomon recites.
"We fell in love secretly. We were peeping at each other, our hearts were communicating but at first, we feared to approach one another. We started chatting on Messenger then WhatsApp, and gradually, what we felt graduated into a full love-burst.
There seemed to be a strange magic between us that I didn't find with anybody else. She was the one."
Solomon proposed to Danty in 2019 and the union ceremonies followed. The couple combined kukyala with kwanjula, which was a beautiful day as they recollect. Solomon promised to return for his wife-to-be in December 2020 and he fulfilled his promise when he surprised his wife with a beautiful wedding. They received their guests at Mestil Hotel where they also took advantage of the photo spots to make their day remarkable with the photo-shoot, they couldn't exhaust the spots. The couple drew a guest list of 100 and about 95 turned up. Nice!
Troubles while preparing for the wedding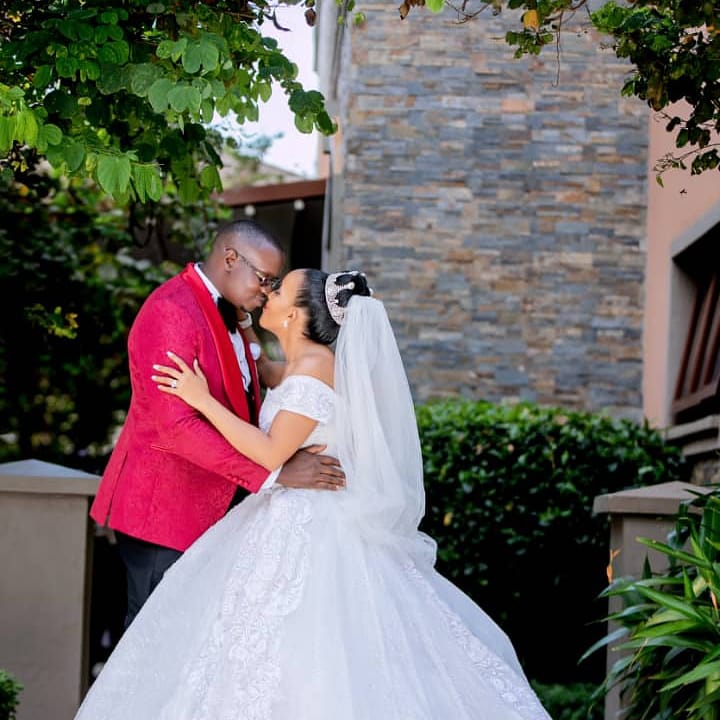 "We are born again Christians who believe in Holy marriage but Satan has never wanted anybody to get out of the sin of fornication…
There's a time we were preparing for the wedding and all of a sudden we didn't have any more contribution coming in yet the date for our wedding was drawing closer. We had to pray and fast, and just around November, everything begun to work out. People who made their pledges started to come through.
Some service providers gave us headaches, they promised one thing and did another. We had to switch the service provider for the bridal cars at the last minute. The one who was concerned with décor brutally disappointed us; she was a well known decorator in town but to our surprise, when we went to check in the night before our wedding, we found everything shoddy. It did not match up to our expectations. it was like that of a birthday party. We were so disappointed yet we fully paid. The decorator had showed us what the setting would look like but what we found wasn't close to what we'd seen."
Introduction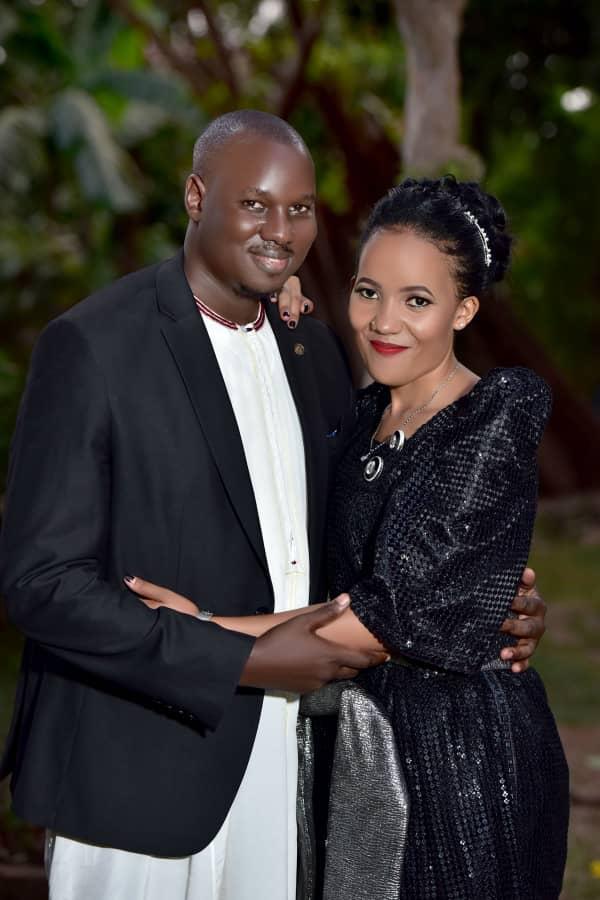 Solomon worried his bride when he didn't show up on time for their introduction ceremony. She'd waited and waited, made calls to him and the anxiety arose when she didn't see him each minute that came next. She almost thought he'd given up on the occasion. The guests on Solomon's side were not even trying to make calls to show that they were on the way. They were just quiet. Finally, Danty was excited to see her guests arrive and the ceremony went on without major snags.
Things we hold onto as a couple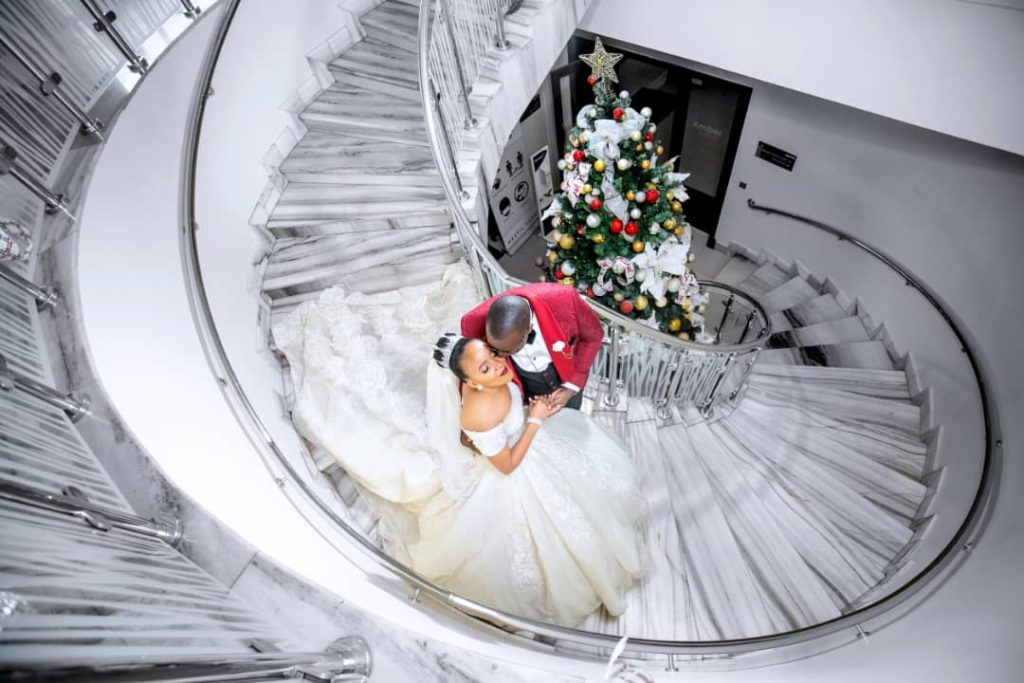 Solomon and Danty cherish the prime elements of trustworthiness; trusting God and each other, openness and friendship. Solomon says, "There are couples that are in love but are not friends, they are total strangers to each other. They can't agree to situations that matter in their life. One of them is usually an alpha male. The other is just a weaker person. But I give her the platform to discuss issues, we see what works best for us. That's how the great value of friendship plays out. These elements help us value each other and live longer. We don't put anything beyond us, she protects me and I protect her."
One of the greatest gifts Danty has given to Solomon that he's grateful for is a wallet. "It's not your ordinary wallet, it's a gentleman wallet, pure leather with all sorts of pockets. I'm so thankful for that wallet, whenever I pull it out, people are wowed and keep asking, where did you buy that?"
He gave his sweetheart a precious 'big little' gift of a ring. "I got that ring through a friend from India. It was so expensive and I didn't have the money to purchase it but my friend trimmed the price for me and I was able to afford it, I gave it to her. She was really happy. It was her engagement ring. She still has it."
Solomon rarely takes off his ring. The last time he took it off, he'd been doing some chores at home. When he was going to attend the Married Men's Conference at church, he noticed that he didn't have it and quickly returned home to wear it. Danty takes off her rings when she's doing some dirty work like peeling matooke since the sap gets trapped in the rings, also when she's kneading dough to make some snacks for her family.
Life after the wedding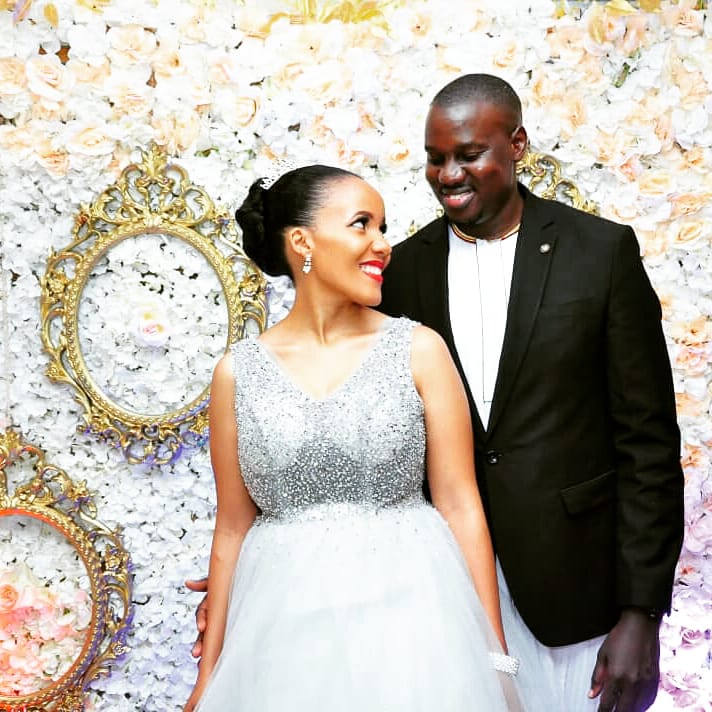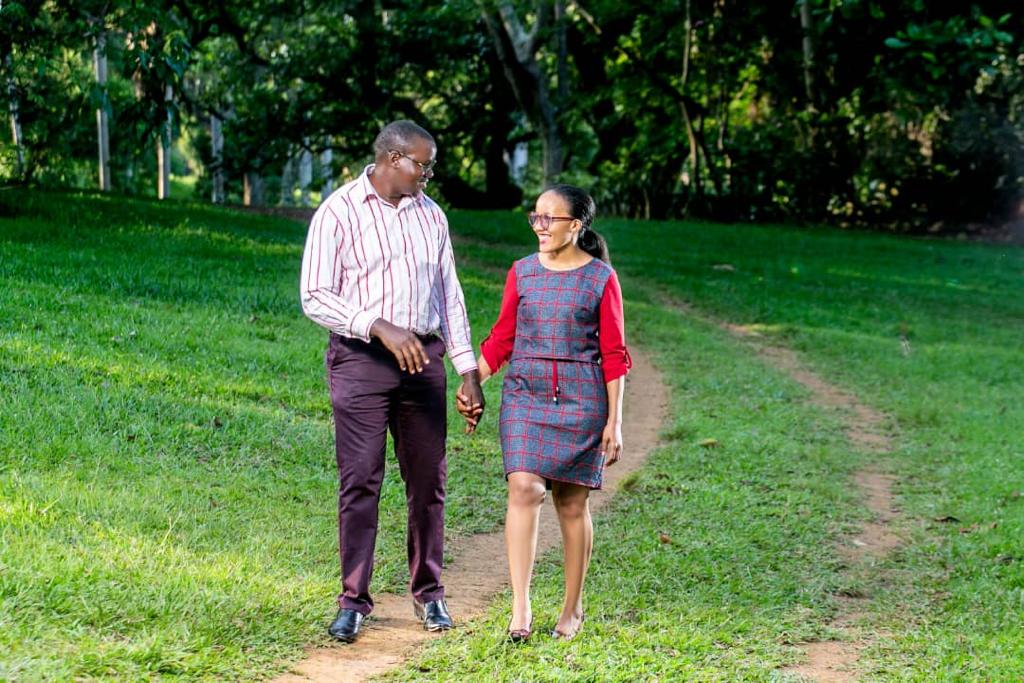 "Everything is just a rollercoaster, I have her here with me; we sit and talk about everything. We enjoy the experience and look forward to more and more of such a life. We're just enjoying the journey together. Sometimes people draw a lot of expectations; we expect a lot from this world but those are only answered by God, He knows our plans and what's best for us. Our expectations keep flowing within His divine plans." says Solomon