By Claire Balungi
Spark TV's Precious Remmie Nakitto a.k.a Ray P introduced her fiancé Raymond Bindeeba in a very organized and colourful ceremony on June 24.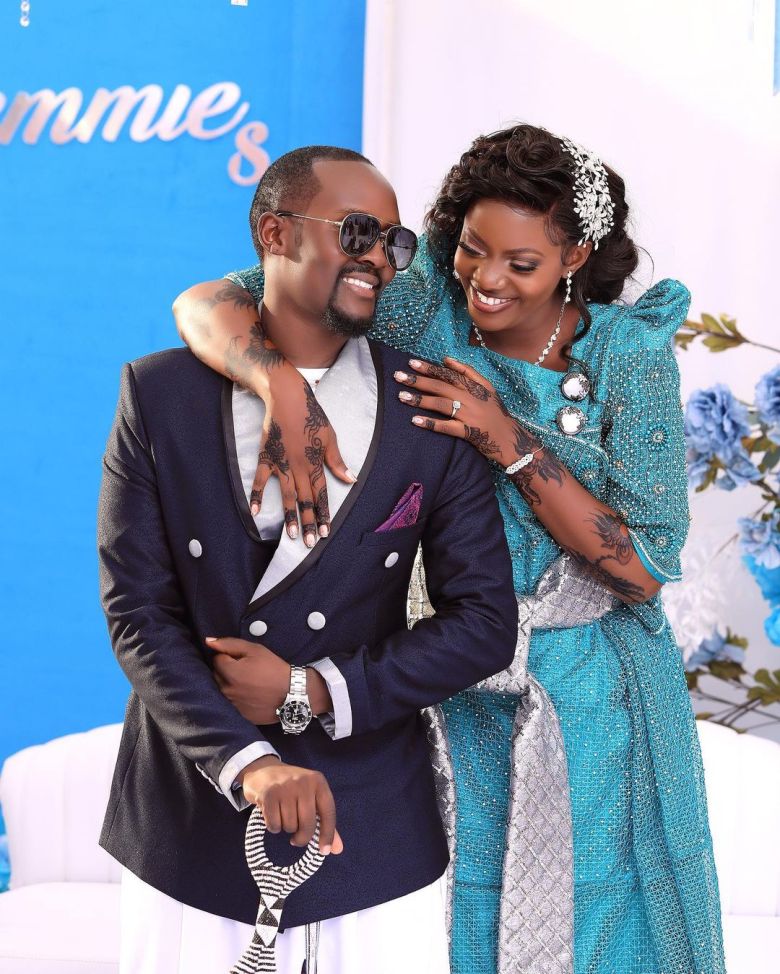 The event was attended by family, fans, entertainers like Kasuku, Leila Kalanzi and musicians including Ntaate, B2C, Carol Nantongo who sang her Ensonga and Tukigale songs, among others, to the happy couple who danced excitedly before their guests. Raymond was dressed in a deep white kanzu with a light blue coat while Remmie was in a cream-ish gomesi before she changed to a light brown mushanana and a a light blue mushanana.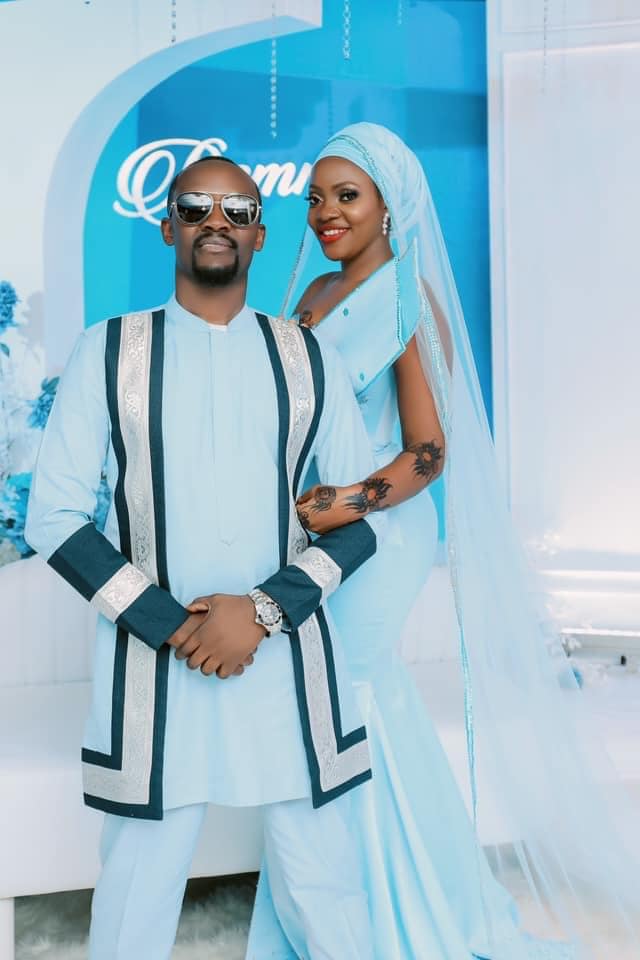 Asked to officially welcome him, Remmie referred to her man as "ka juice kange" setting the crowds into cheer. Raymond took a bundle of 20k notes and handed them to his Remmie as the couple shared a special dance. The groom brought a wealthy consignment that included a solar panel, sofa set, chicken, microwave, crates of soda, boxes of soap, a swinging chair and other items. Served by Mambo Restaurant, the couple wined and dined with  their guests.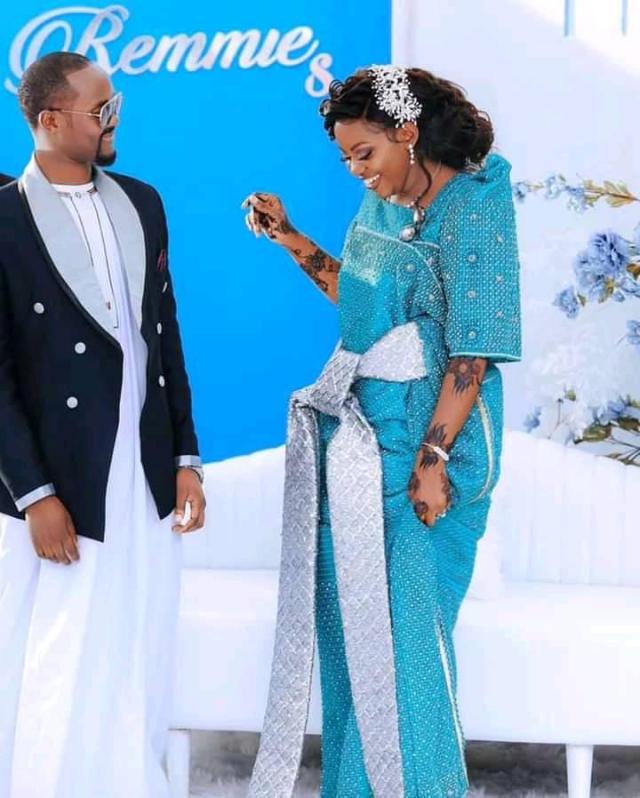 Congratulations to the couple.