By Claire Balungi
John Alex Otto wanted to learn French nine years ago. At Watoto Church, Gulu, John heard that an usher, Gloria Alobo Lamwaka, was good at French. For no urgent reason, he approached her and they agreed that the student would pay Gloria a modest fee of Shs20,000 which he has never paid to this day. He had only done three classes when he decided to quit, upon discovering that the language was quite the puzzler.
Unknown to each other, the two relocated to Kampala in 2016 and coincidentally worked around the same area. John was a journalist at parliament, and Gloria worked at Serena Hotel Kampala. They bumped into each other often as they sloped to get a taxi home after work. With time, they'd start to catch movies together. Occasionally, Gloria invited John to church although he says he never got to talk and spend time with her in church as she was often too engaged to see him. It didn't sit so well with him and when he tried to raise the issue with her, she seemed unbothered. He would soon learn that she was only fulfilling her church duties and was not otherwise trying to smoke any serious signal inviting him.
Right for each other
John once invited Gloria to a wedding in Gulu and the two observed each other on this trip; they thought they were right for each other. Besides, friends were exciting them wondering why they were taking so long to be one.
The two got more serious in August 2021 when they officially started courting and got engaged two months later, in October. John had asked Gloria how long she would have wanted to court and she had told him six months was sufficient. "I thought this was special," says John who had on one occasion been in a four-year relationship that had not worked. He had gone ahead to convince himself that one year for courtship would be enough, but hearing six months was better even.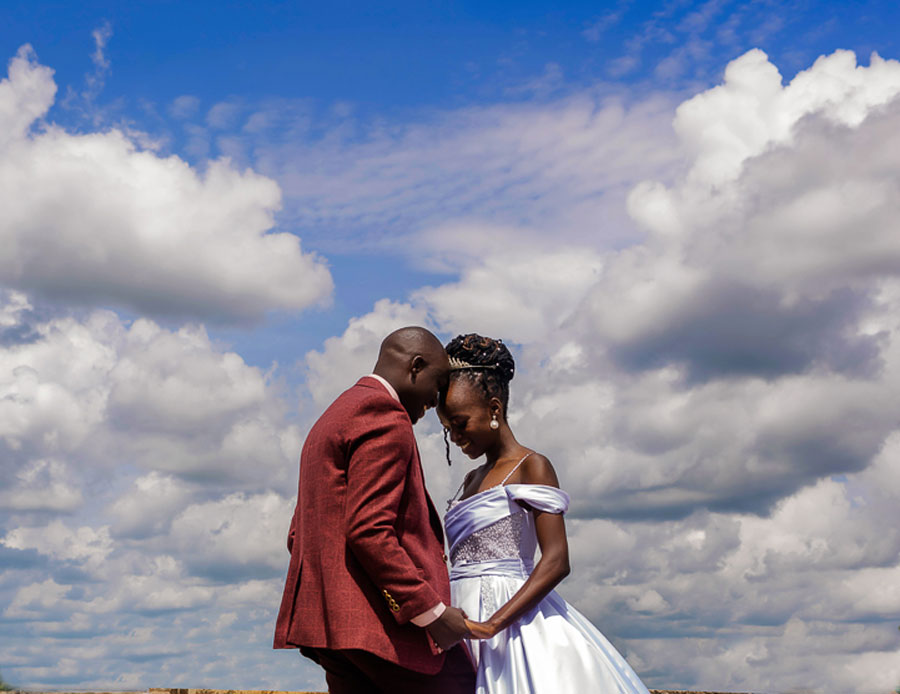 John proposes
 Without planning and with Shs500,000 on him, John asked Gloria to go with him to a guy who sold movies in Ntinda. Close by were some rings. He asked Gloria to try one on although the rings were not original. His goal was to get the size of her finger and he'd come back later and ask the seller what size she'd fitted into.
When she fitted into the ring, John asked her if she would take it although he noticed that Gloria was starting to wonder what the ring was for… if it was for a proposal, wasn't the moment going to be more special, and was it going to be this unoriginal ring? They went with it anyway.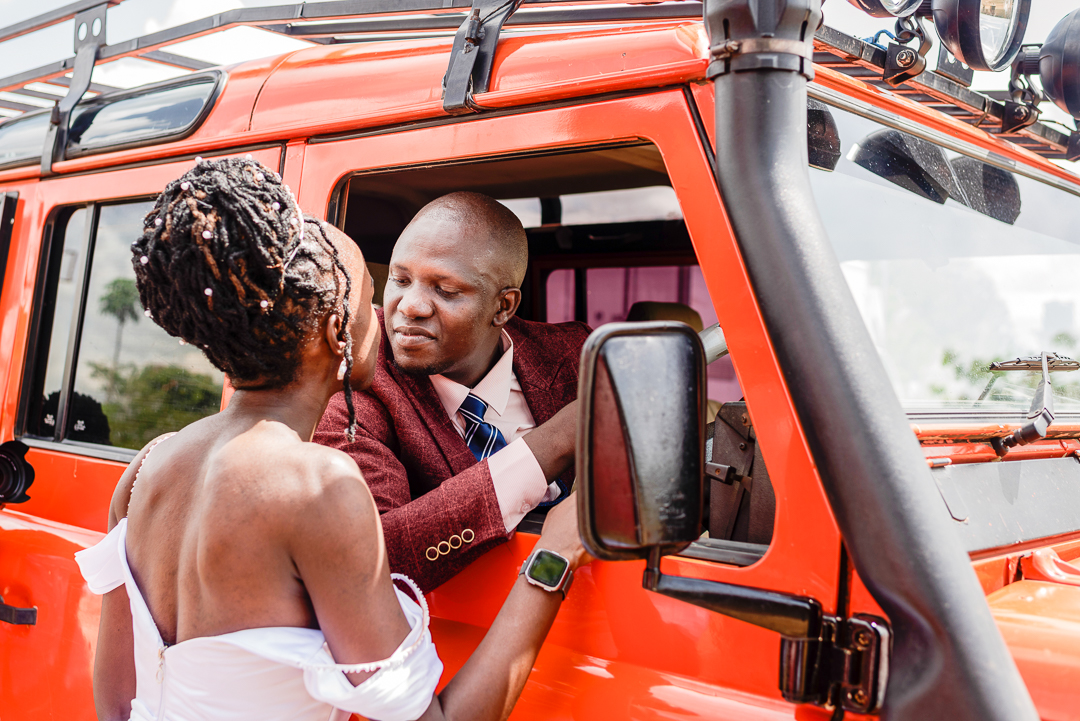 The following day, John ran to Kooki Towers and bought an engagement ring and flowers which were carried to the proposal venue at his friend's place in Kisaasi by his boda guy.
John had once told Gloria that they'd have a photo shoot at some point although he hadn't mentioned the day. That day, he caught up with Gloria and she was excited when she saw him call the photographer.
Into the beautiful gardens of his friend's home the couple walked and the photo shoot took course. All that time, the two just posed and John never mentioned a word to Gloria until they stepped into the house and she was in for the surprise of her life.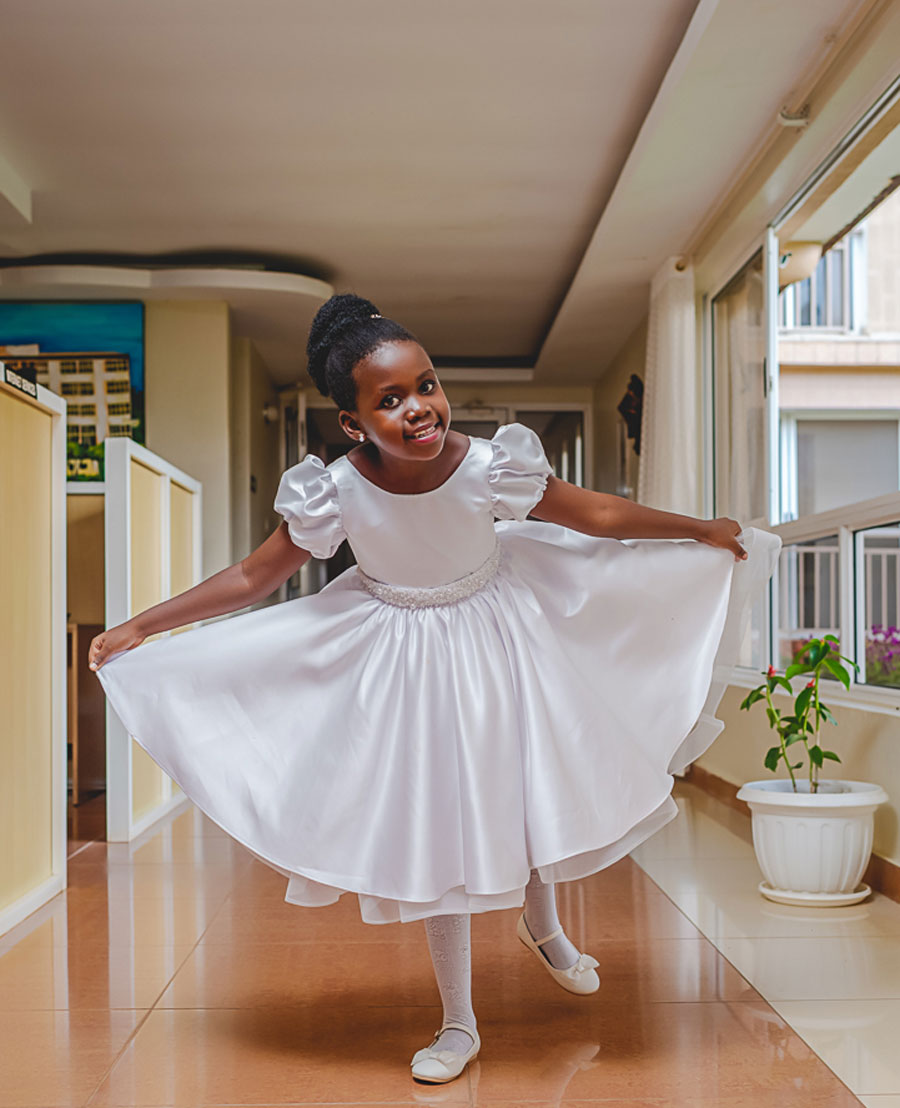 John's friends had helped set up the place for a fine proposal and he'd managed to call some close friends and aunt of Gloria's. He had scrolled through her phone and got some contacts.
There, on a bended knee, John asked Gloria to be his wife. He confesses that he was very nervous although he was sure she was going to say yes. He even put the ring on the wrong finger and the photographer had missed the shot and was now trying to ask him to re-do the proposal; he got more nervous and asked the photographer not to spoil this dear moment. They agreed to have a re-do for the photo moment, later. It was a great engagement, the couple decided to get married after six months although they were not able to as Gloria's mother and sisters were abroad and the timing wouldn't be right.
The traditional marriage
 The couple then decided to have their functions in April 2022. The traditional marriage was on April 21. It was the tough Acholi traditional wedding as John defines; tough because of the tradition of the guests having to crawl into the negotiating house/parliament where the groom does not even get a chance to speak. The negotiation went well, he says. "Gloria's family was lenient with us." John paid Shs10m bride price although the total budget for the introduction came to about Shs21m. He mostly covered the introduction with his own resources and says he did not have any issues with the finances. The bride's side also prepared extremely well and had no financial limitations. In fact, John said he was challenged by their arrangement that he made sure the wedding was fire.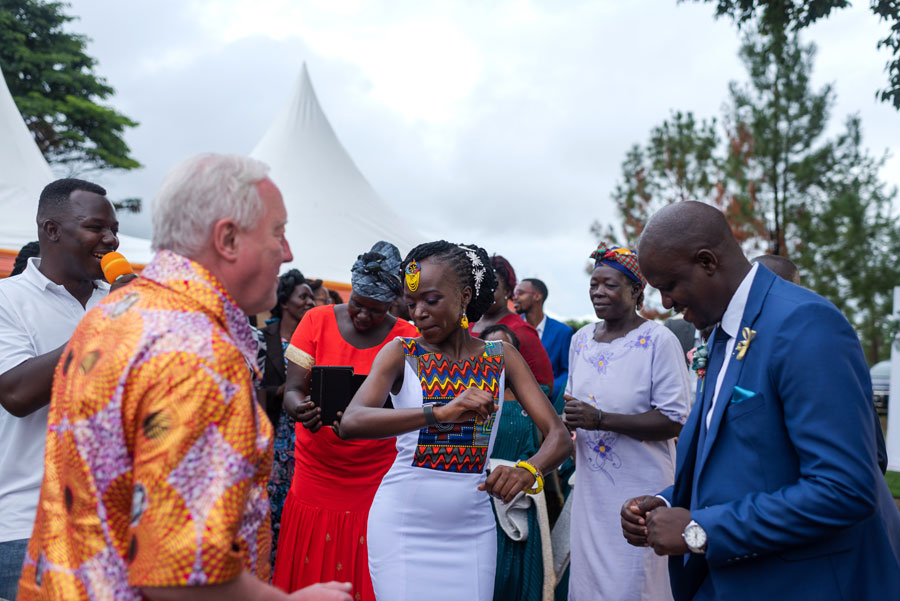 That day, however, it rained so heavily and when the bride was trying to pray against the rain, her mother told her that rain was a blessing and that she shouldn't pay it away. Luckily, the rain had no storm in it and the guests stayed tucked well into the tents and the girls danced in the rain. It was all a great moment.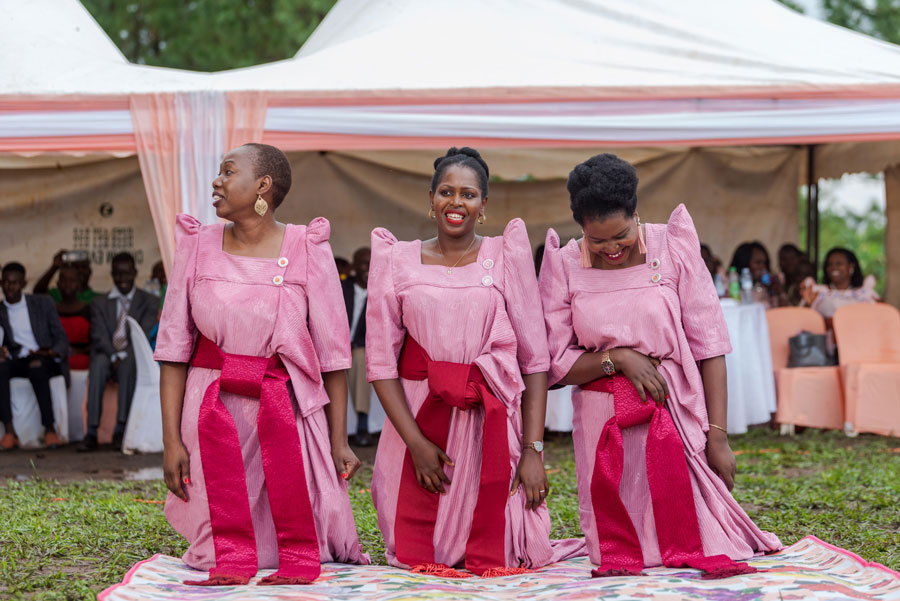 The groom enjoyed the traditional Acholi dishes like lakotokoto which is a simsim meal,
Gobe and malakwang. They partied till late and the bride's family offered two cottages for John's guests to rest so they did not have to travel late.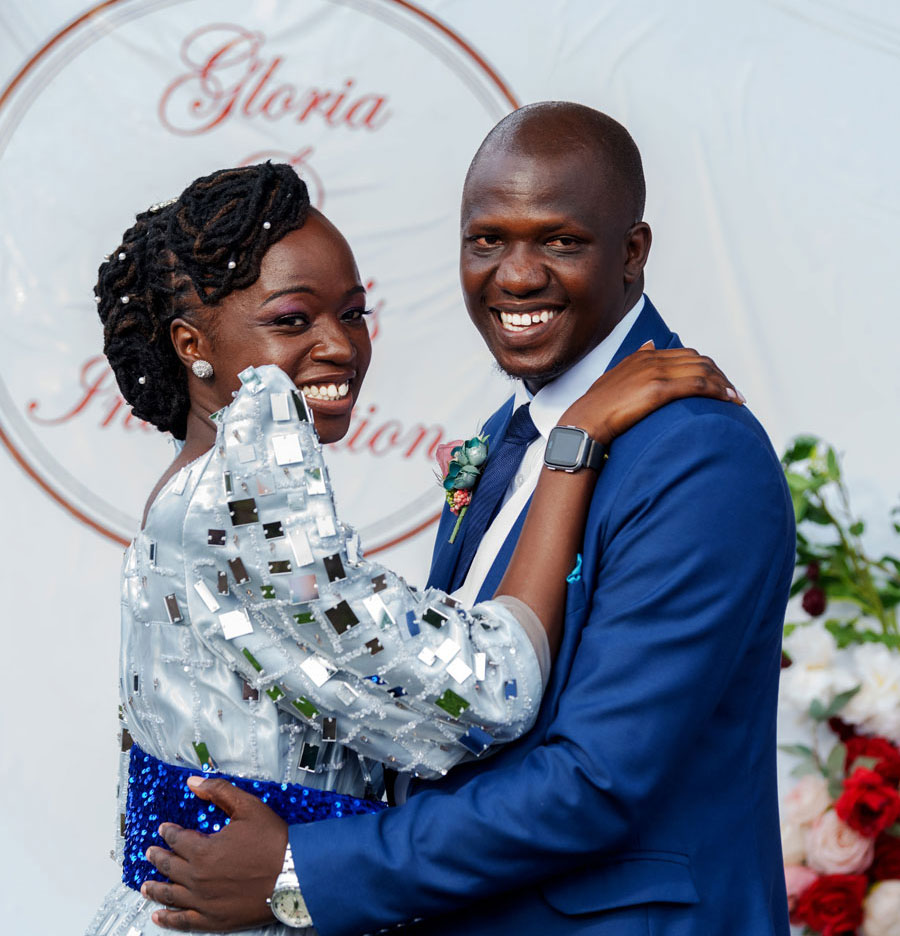 Wedding Day                     
 "So the girl is being brought to me. From today on, I get to take full responsibility for her life…" These were the words going through John's mind when his Gloria walked down the aisle of Watoto Church Gulu on April 23. Even though the couple had rehearsed the previous day, the present felt magical and new. In sweat and joy, the groom unveiled his bride and when it was time to kiss his bride, he was more nervous. They hugged and he kissed her on the forehead as they had earlier agreed. The couple was humbled to see their friends who had travelled from far and wide, in Gulu for this special day. John and Gloria's reception was at Boma Hotel, Gulu.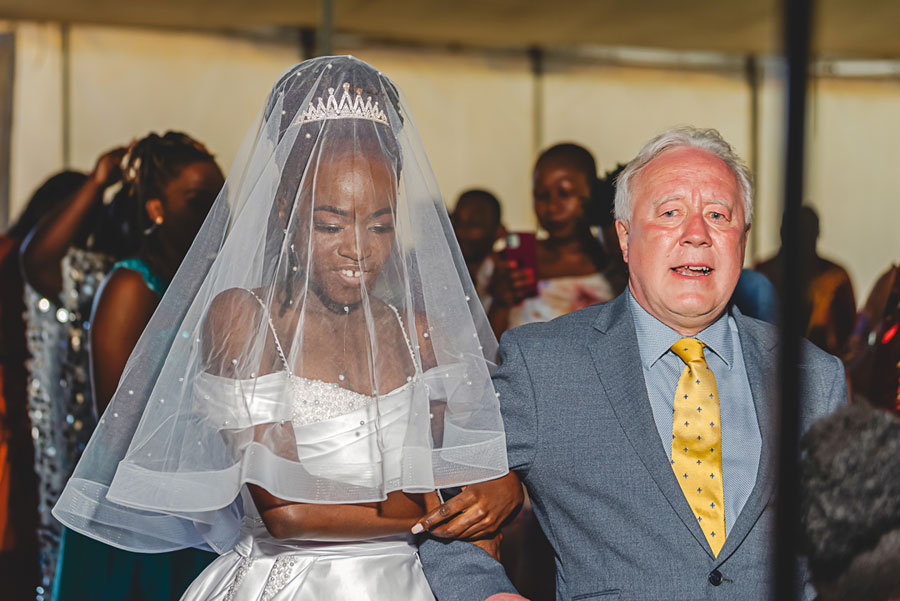 The couple says the one day apart from their wedding and introduction days had no financial implications as their friends and family had contributed generously.
They confess that their wedding day was in fact a perfect day, there were no unpleasant moments. "The service providers were on point as we had assessed them earlier. The music selection was good and we had two great emcees, one who spoke Luo and the other English." Even though they had budgeted for 280 guests, they got over 300 and their total wedding budget came to Shs20m.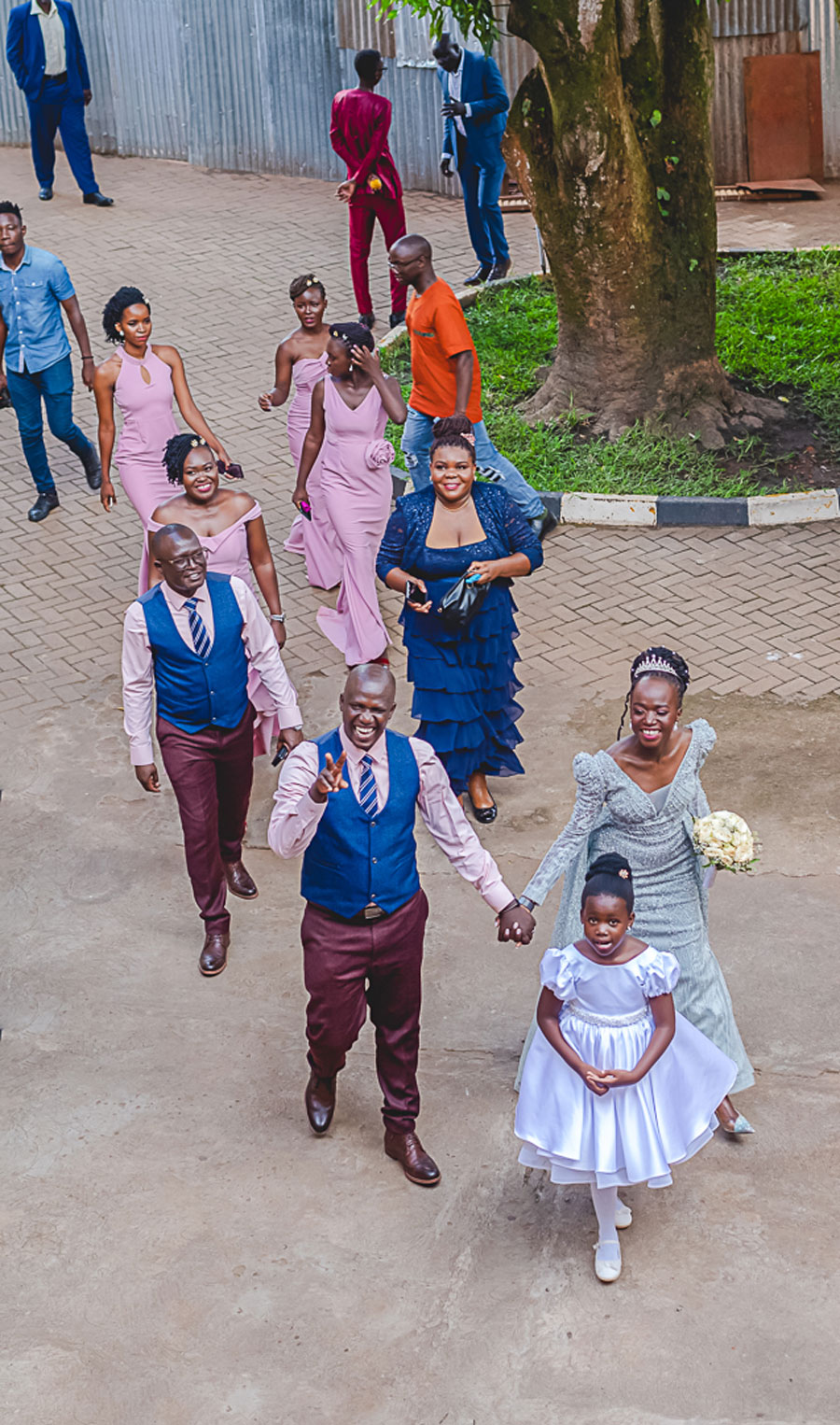 John and Gloria later enjoyed a three-week honeymoon; week one at Boma Hotel, week two at Kyobe Safari where they relished the game drive moments in Paraa, a boat cruise to Murchison Falls and they spent their week three loving and cooking for each other in a beautiful fully furnished apartment in Gulu.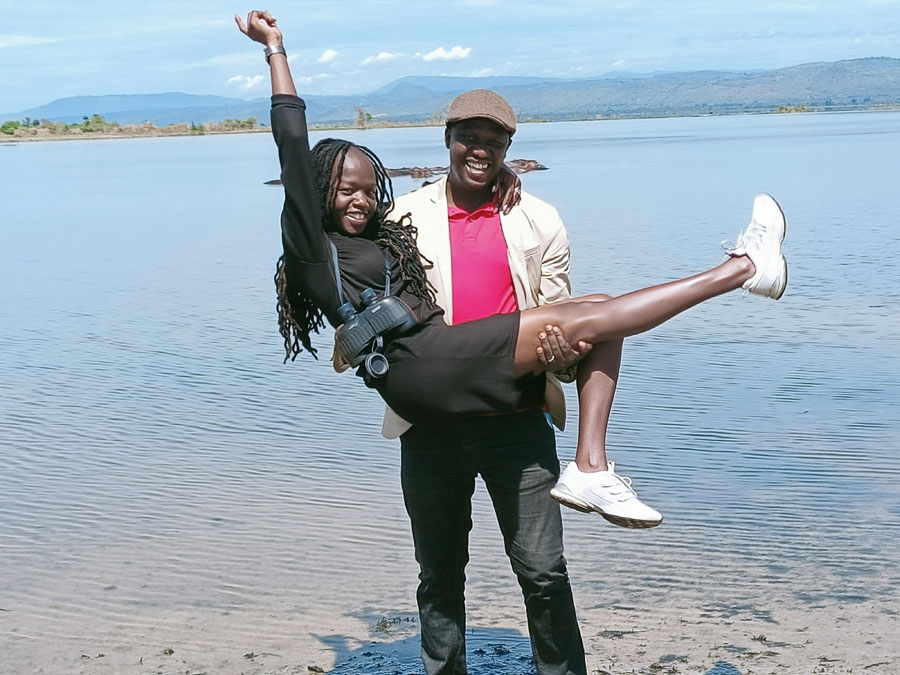 Photo Credit: Zephyr Media
My Wedding congratulates the couple on their wedding.
Gallery