By Joan Salmon
She graced the Miss Uganda platform for two terms (2016 and 2017) having received the crown from Zahara Nakiyaga, the 2015 Miss Uganda. The former Miss Uganda, Leah Kagasa, who is currently living in the US said, "I do" to her friend, Aaron. She shared the beautiful news on her Instagram page, leahkagasa
"When I think about how the Lord led me away from everyone I knew and instructed me to consecrate myself because I was going to get married soon, I wondered how, where is the man going to come from, how will he look like, will he love me like you love me, will he be faithful, will he be kind and patient with me, will he be a man who knows you also? I had so many questions. I almost didn't want to obey because I like being in control but God asked me to surrender. And I'm glad I did! God gave me over and above what I could think of or imagine (Eph 3:20). When I met Aaron, God started putting everything together. He reminded me of the dreams and visions and prophecies about my husband and I had absolutely no doubt that this was the man God prepared me for. It's the best feeling knowing that you are in God's will. June 8, 2022 – I said I do to my best friend in a civil ceremony. Praise God! He is mighty and He surely is a faithful God."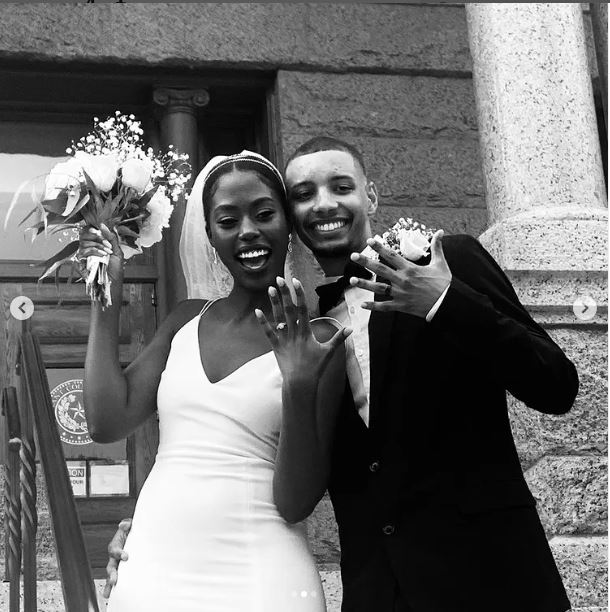 Congratulatory messages have been flowing in for the amazing couple;
Marthakayug –
Awww congratulations sweetie. May God be the centre of your union always.
Malaikatenshi –
Congratulations beautiful
Brenda_nanyonjo_miss.b, the founder of Miss Uganda –
Awww Who is cutting onions? Am so happy for you my child.
Beccanasasira –
Sis, I'm so happy for you, you have no idea. Congratulations to you and your husband, may the Lord bless this beautiful union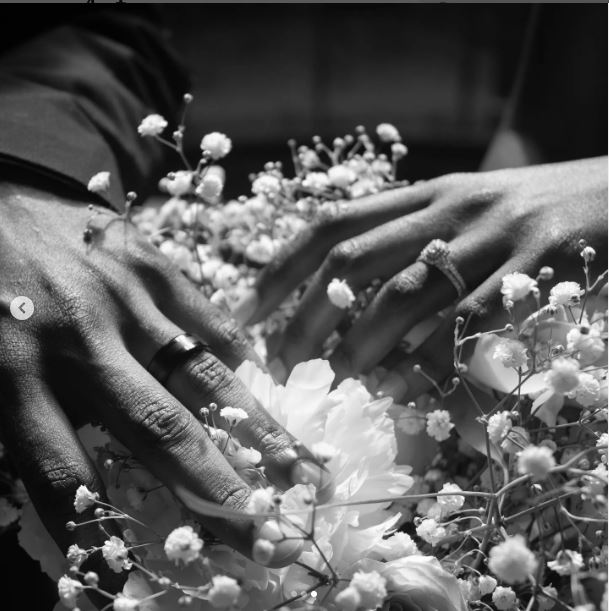 Stand_out_series –
Glory Glory Glory. Congratulations Leah- You waited upon God's perfect will. Marital bliss Nkazi
Angelmarutiee–
Am so happy for you hun. Guess it was the dream of blessings that I told about.
Solomebasuuta –
Awww @leahkagasa what a beautiful love story by a good good Father… enjoy the new chapter.
Davekazoora– they proposed last week oba this week then sharp the wedding…no jokes, I hope the kid is next month. Congs buddy
Theblack_roze –
I am super happy for you. God is not done with you yet baby girl. Psalms 16: 6-8 The lines have fallen to you in pleasant places, yes, you have a good inheritance. You will bless the Lord who has given me counsel; your heart also instructs you in the night seasons. You have set the Lord always before you; Because He is at your right hand you shall not be moved.
Aifaz_makeup_studio –
Leah, the prophesy part, I witness. You remember? We serve a promise keeper. CONGRATULATIONS
Kagasa, the fourth of five children (one boy and four girls) is a daughter to Paul and Florence Mutwamu.