By Rashim Nabanja
Choosing an entourage can be a really hard and complicated matter for a couple to do. Some relatives and friends might be excited to be part of your entourage. It is also highly advised that a bride chooses an entourage they are comfortable with irrespective of shape, colour or height.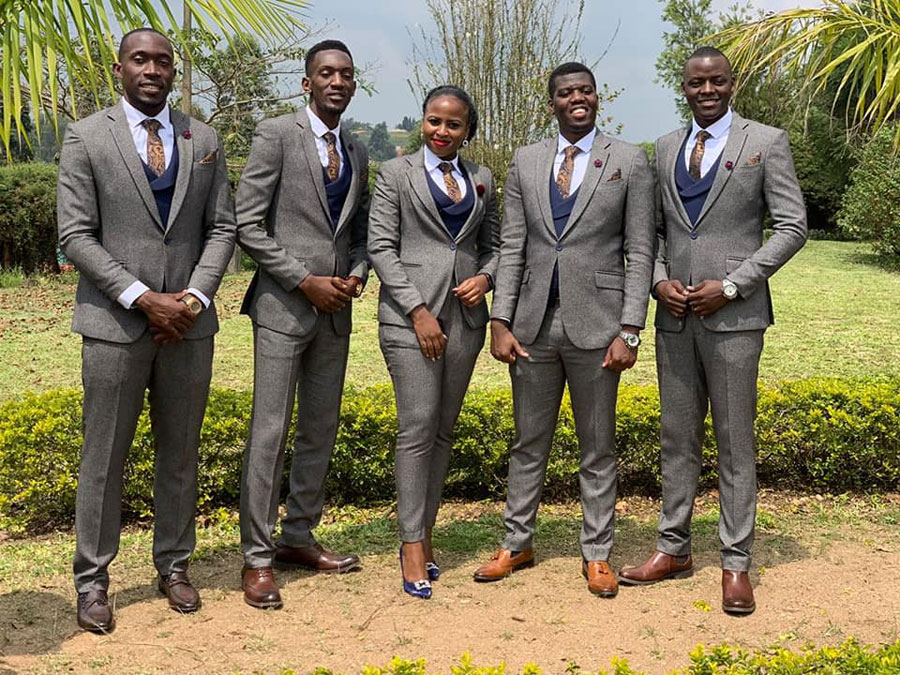 Some times, however, all that may matter is that your day looks heavenly and unique irrespective of what is advised against. If you are that bride and groom that wants to stand out, here are some tips to having a next-level entourage.
 Look at people with similar physical qualities.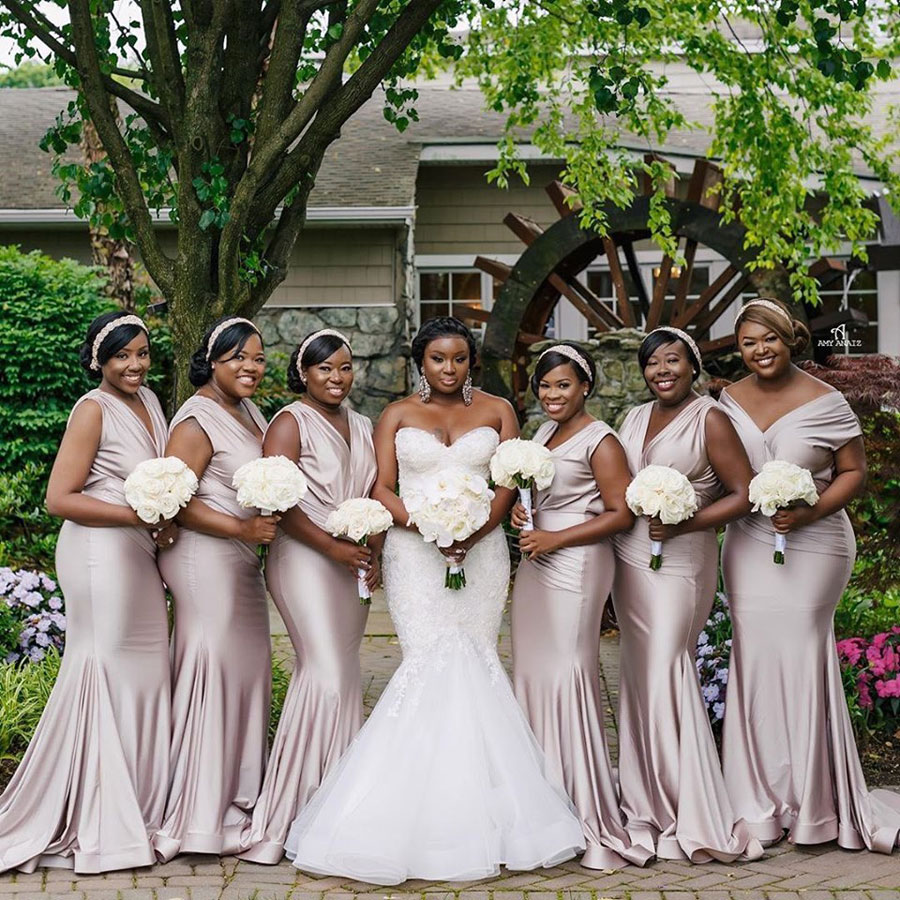 Having an entourage that almost has similar physical qualities brings out a kind of uniqueness at a ceremony. They don't have to be completely similar but an entourage that is in the same range of height, skin tone and body size brings out a certain form of visual magic that will mesmerize your guests.  To do this, however, the downside is that you may forego close people to you who do not have those qualities and they will be hurt.
Annet Muwanguzi, says when her sister was about to wed, she couldn't hold the excitement of being part of the entourage;
"I was scrapped off the list of bridesmaids when all the other girls that were available were much lighter and taller than me yet my sister wanted an entourage that matched."
All male entourage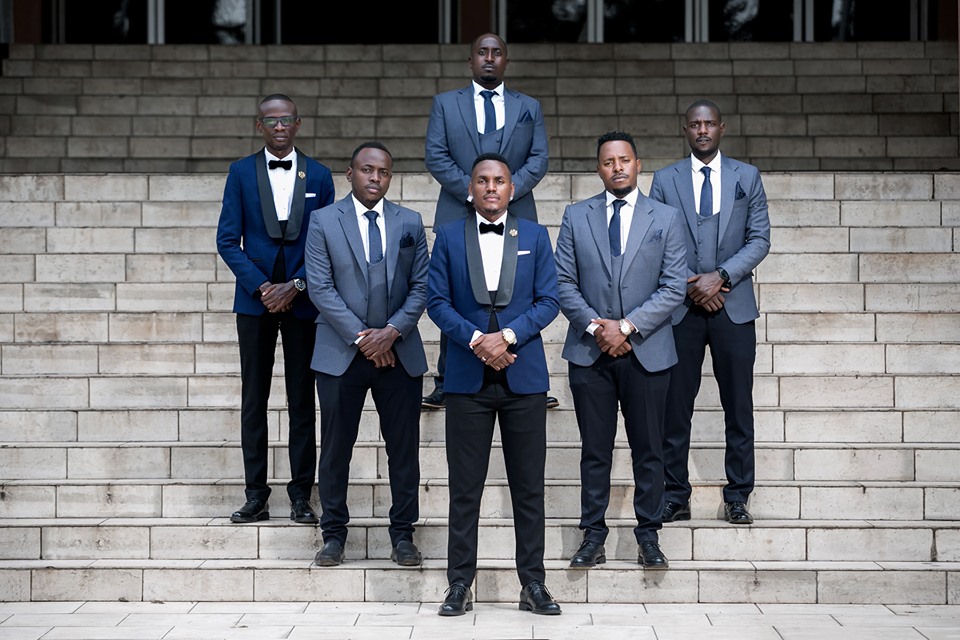 Each day that passes by, there is a new trend that comes to life and somehow, people start adapting to it. Back in the day, if a couple decided on having an entourage, it had to be balanced both male and female. This has now become an old tradition; some couples nowadays may decide to have only males as part of the entourage. Since this is uncommon, it becomes more eye-catching and makes the ceremony different from others.
Bridesmaids ditching the dresses.
Bridesmaids have always been accustomed to wearing dresses. According to Anita Mulindwa, a fashion designer owning a shop at Sekaziga House, the bride may decide on having her bridesmaids dressed in suits or jumpsuits so as to stand out;
"People are now very familiar with dresses so when a wedding takes place, this is what they are always expecting to see. If the maids show up in something else, it will create a different kind of spark."
The trend of bridesmaids opting for suits or jumpsuits isn't a common one however, it has been seen in some Nigerian and western weddings.
Mulindwa adds that when it comes to jumpsuits, it is always better to have them custom made so as to give them a more bridal look compared to the normal ones that already exist on the market.
Having a best lady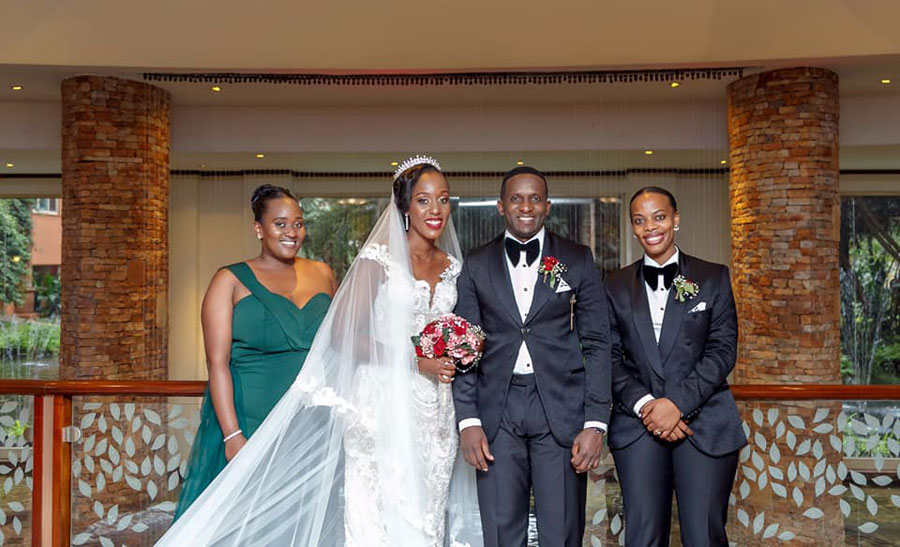 Commonly, a groom needs to have a best man. A male best friend to stand by him on the day of the wedding. This has always been the culture however, what if the grooms best friend is female? This was once seen when Edwin Musiime, a host of the Property Show program on NTV Uganda opted to have Anita Beryl as his best lady for his wedding with Christabel Nansubuga.
A groom can decide to have his female best friend play the part of best man.
Wearing the same color as the bride.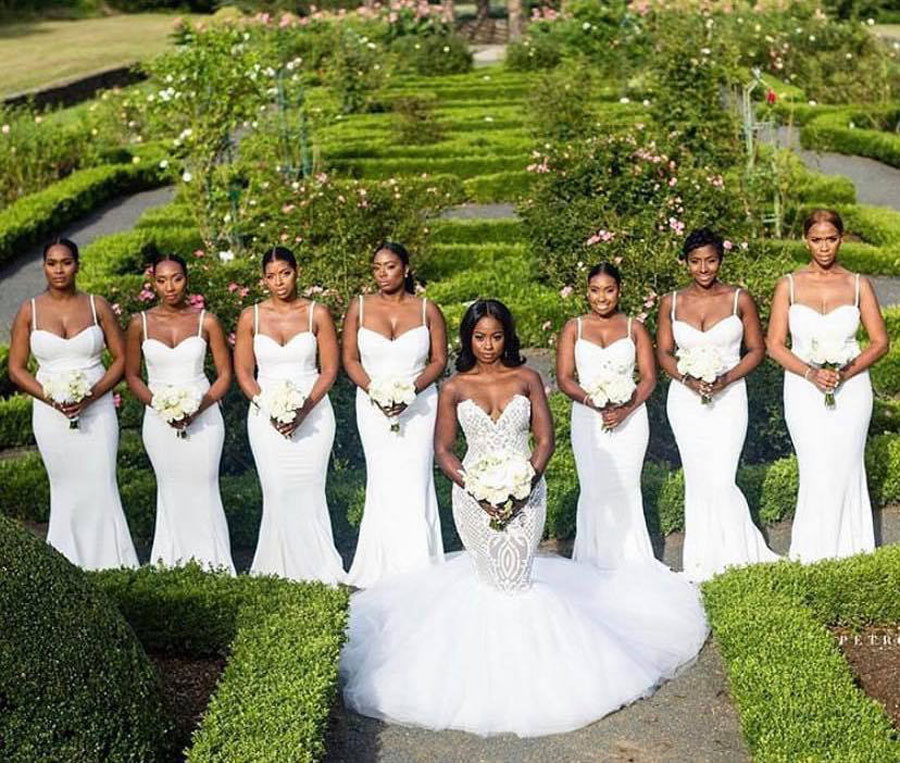 Mulindwa says although some people consider it weird, bridesmaids wearing the same colour as the bride would be a great way of making your entourage to stand out;
"Bridesmaids dressed in a different colour from the bride is a common thing. It's almost a tradition. If you want something unique, do something rare."
Mulindwa adds that if the bride is to wear white, the maids too can wear white however, the outfit has to be much simpler compared to that of the bride. She also adds that the maids could go with short white dresses as the bride is dressed in a long bridal one.
Mix and match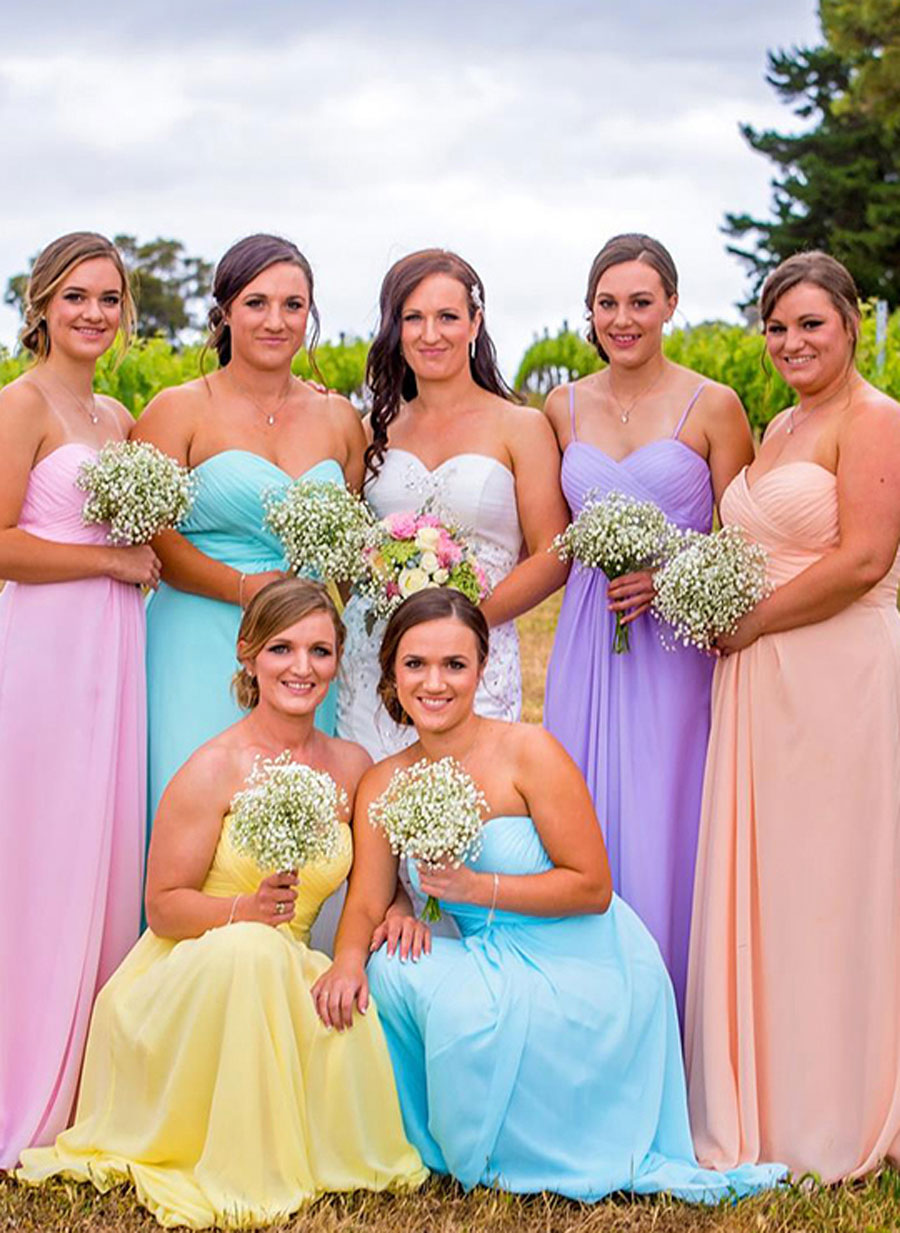 According to Mulindwa, playing around with the colours and designs of the dress is always a unique thing to do;
"You can choose the same color and fabric for your bridesmaids and then have each of them choose the style or fashion that they are comfortable with."
Mulindwa also adds that if one wants, they can decide to have the bridesmaids wear dresses of same design but with different colors. However, she strongly cautions on the colors that should and shouldn't be mixed;
"It always better to mix the shades of colour rather than opting for totally different colors. One can choose to mix a dark pink, light pink and a neutral pink rather than having a yellow and a red combined. This may instead make the function disorganized."