By Joan Salmon
Sheila Nduhukire, a former news anchor on NBS and NTV had a colourful give-away ceremony over the weekend. The bride welcomed her beau, businessman Derrick Kakonge at her parent's home in a give-away ceremony that was attended by close friends and family.
The bride looked beautiful in a floral pink cultural suka which she accessorized with a simple head accessory and matching necklace.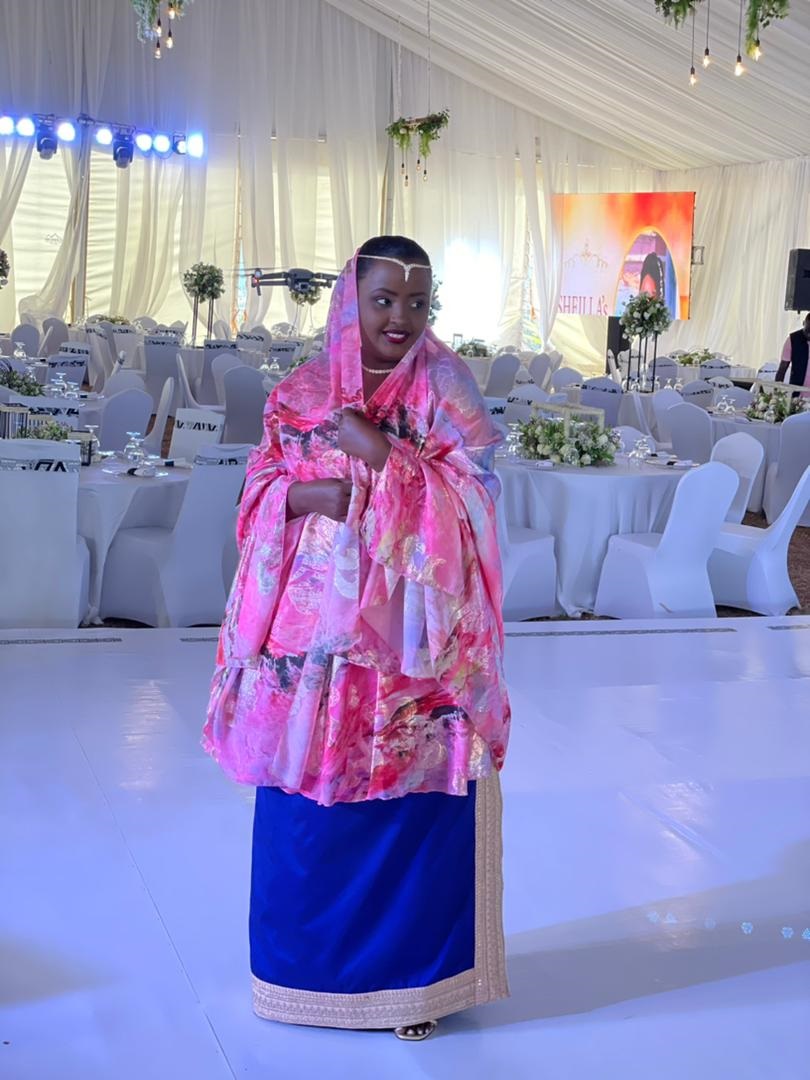 Nduhukire, currently working as the National Media Stores (NMS) publicist and her husband had their giveaway (Okuhingira) ceremony on Saturday, July 16, 2022, at her parents' home in Kiruhura District.
The groom and bride were affectionate at the event, their demeanor testifying to Shiela's post back in March 2022, when she celebrated having done the Okugamba Obugenyi (First visit) ceremony with a message on her WhatsApp status. It read, "I've seen the glory of God. I love you, babe. I can't wait to do this life with you."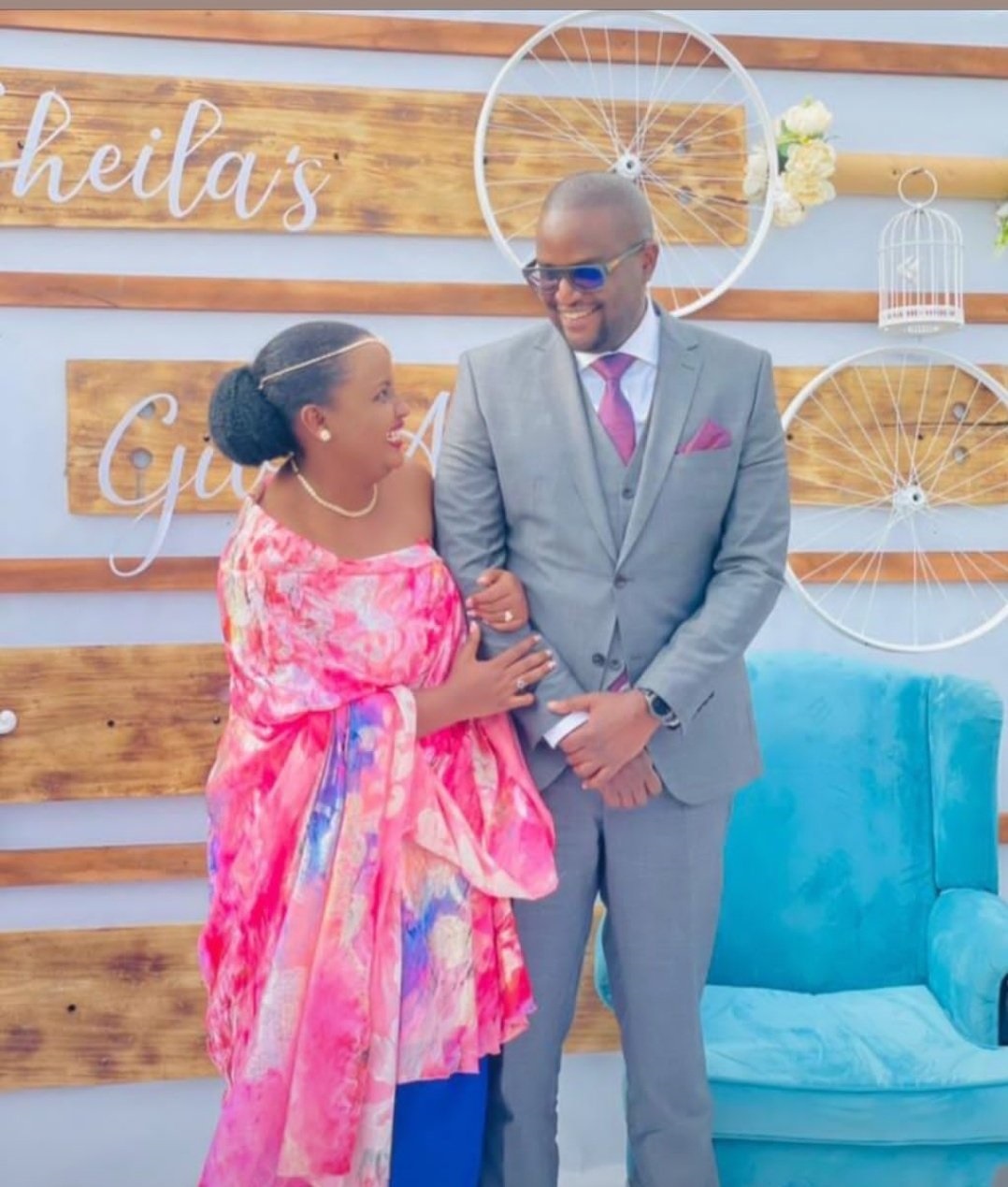 The theme colours for the event were blue and pink.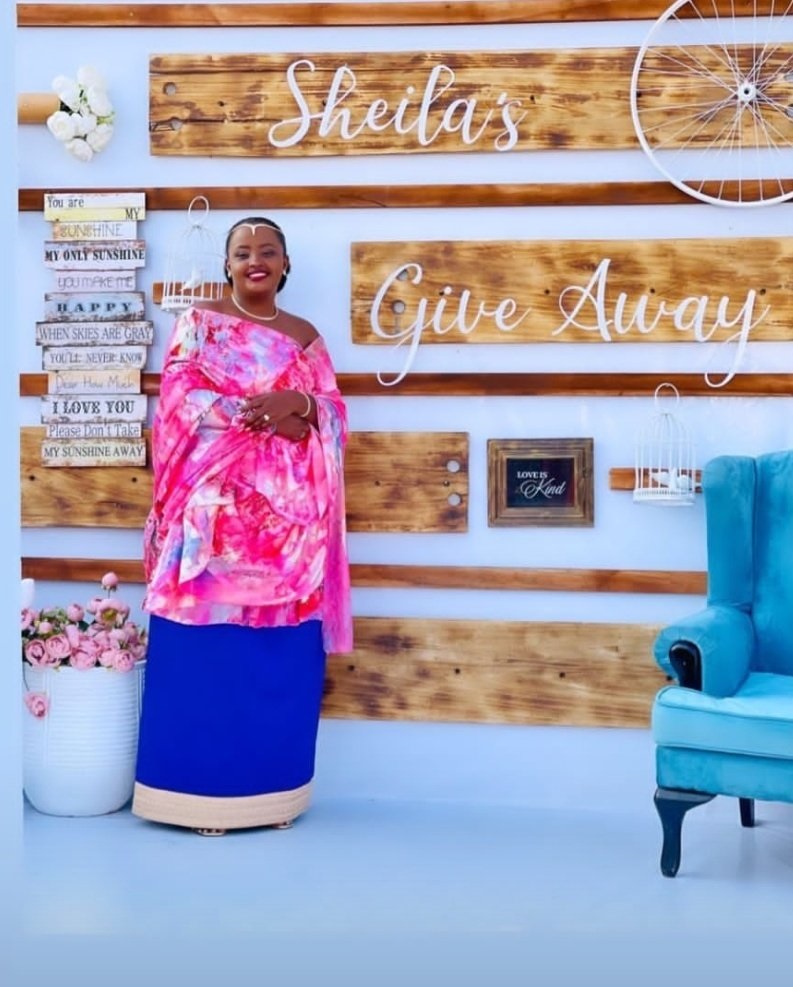 The couple's private ceremony was attended by inner circle friends but also attracted big wigs such as Nduhukire's boss Sam Kamabare, State Minister of Internal Affairs Gen David Muhoozi, former ministers John Nasasira and Sam Kutesa, UNRA Executive Director Allen Kagina,  ambassador Richard Kabonero who serves as Uganda's High Commissioner to Tanzania, Maj Gen Abel Kandiro, businessman Bob Kabonero, and Mary Karooro Okurut. Nduhukire's former workmates, Maurice Mugisha, Frank Walusimbi among others.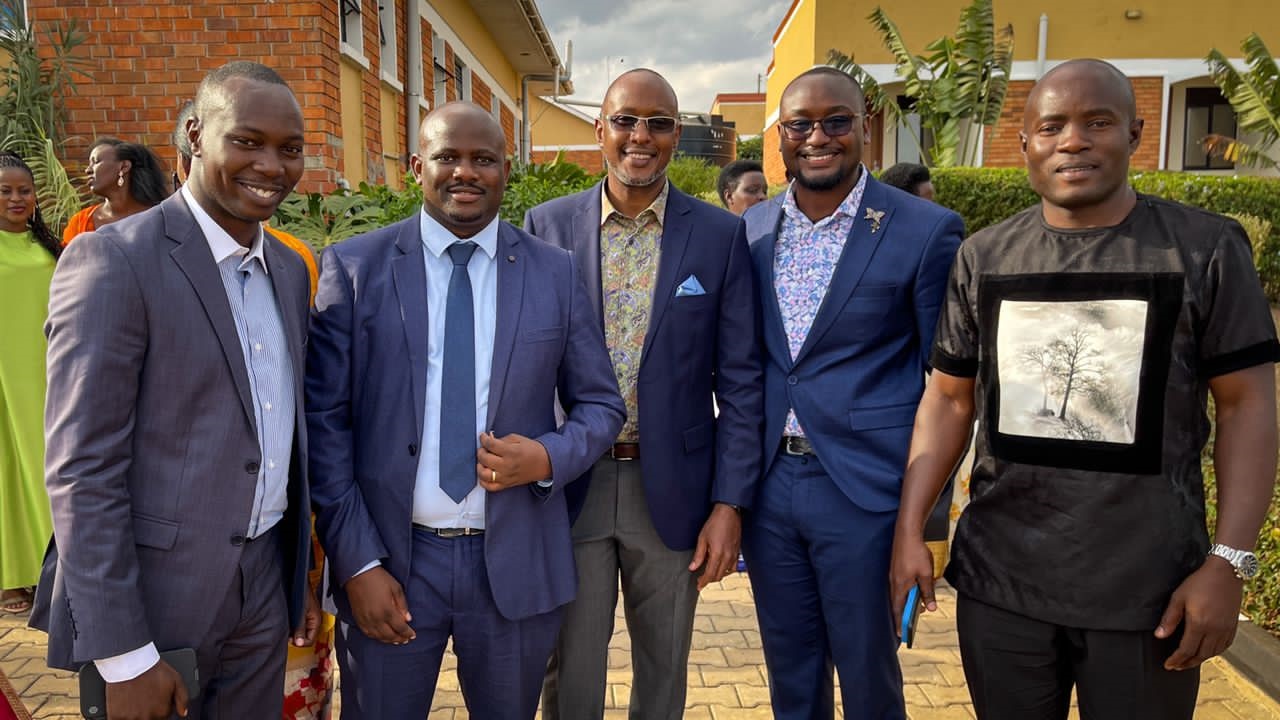 The bride also had an entourage representing in different pink shades.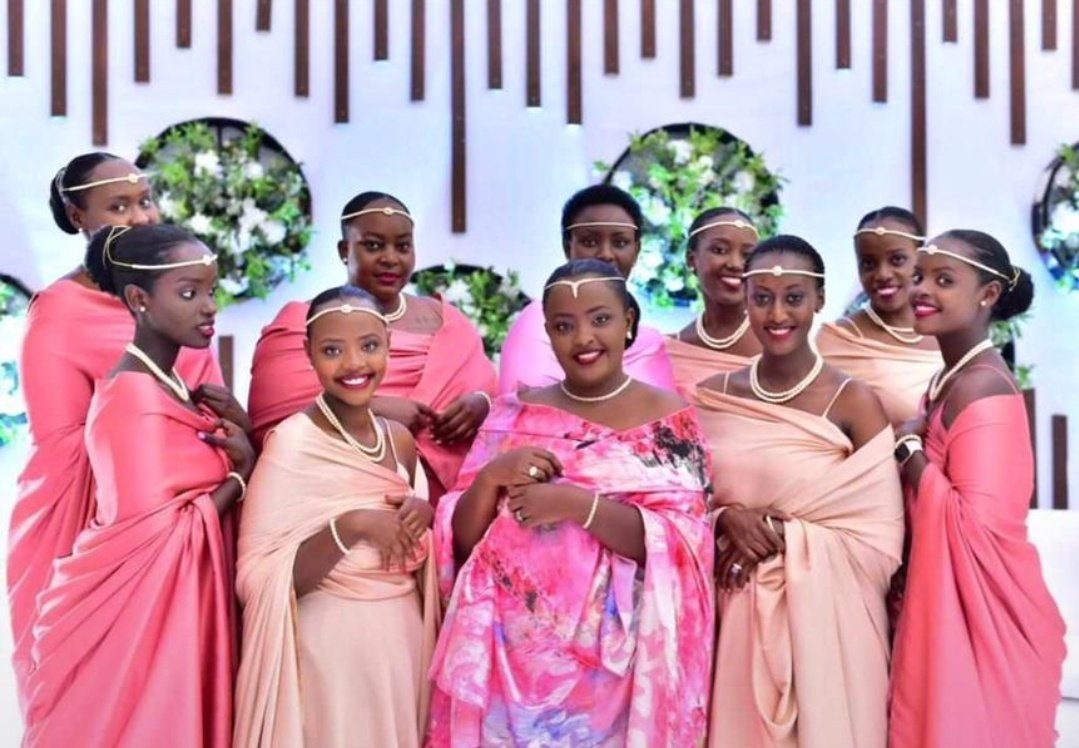 Bishop Sheldon Mwesigwa who preached during the event praised Nduhukire for being welcoming, amiable, and God-fearing. He urged her to be submissive and loyal to Derro, as he is known among close associates if they are to build a strong and peaceful home. He wished the couple to live many happy years in marriage.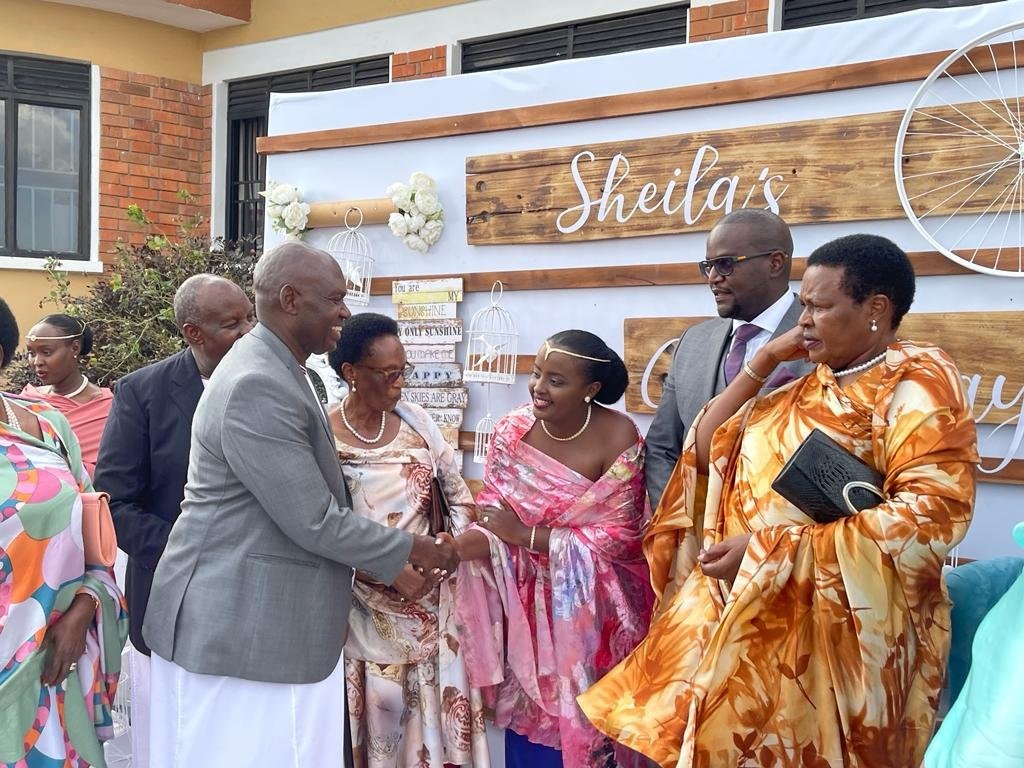 Sheila is the daughter of Bishop Steven Namanya of North Ankole diocese.
The next ceremony is the wedding which the couple's close friends say is slated for later this month. We wish you all the best in your preparations and the new journey.