By Joan Salmon
If the video posted on Amelia Kyambadde's social media pages is anything to go by, it was a Sunday full of jubilation as the presidential advisor's household as her son was joined in holy matrimony with the love of his life.
Before setting off for the wedding, the mother of the groom danced in her sitting room, captioning the video she posted, " Life is too short to live a boring life, mazima."
It was not the usual Cinderella bedazzled dress but a simple yet elegant flowing bridal dress with puffy arms for Micheal Kyambadde's bride.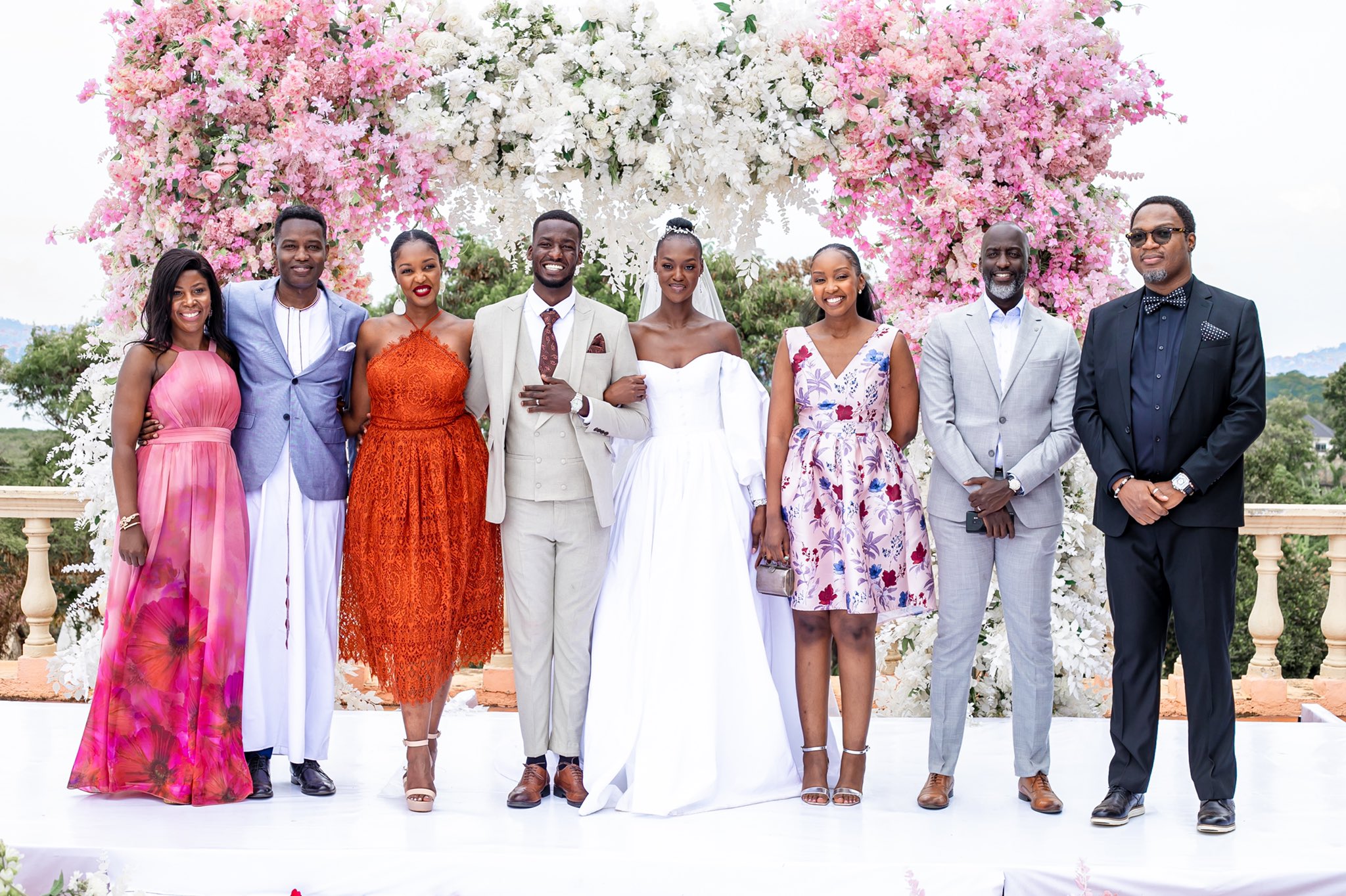 Dressed in an off shoulder white gown, Jemima Bagonza, now, Mrs Kyambadde surely looked regal. Her flawless skin was yet another accessory for the bride that did not have an affinity for excessive accessories.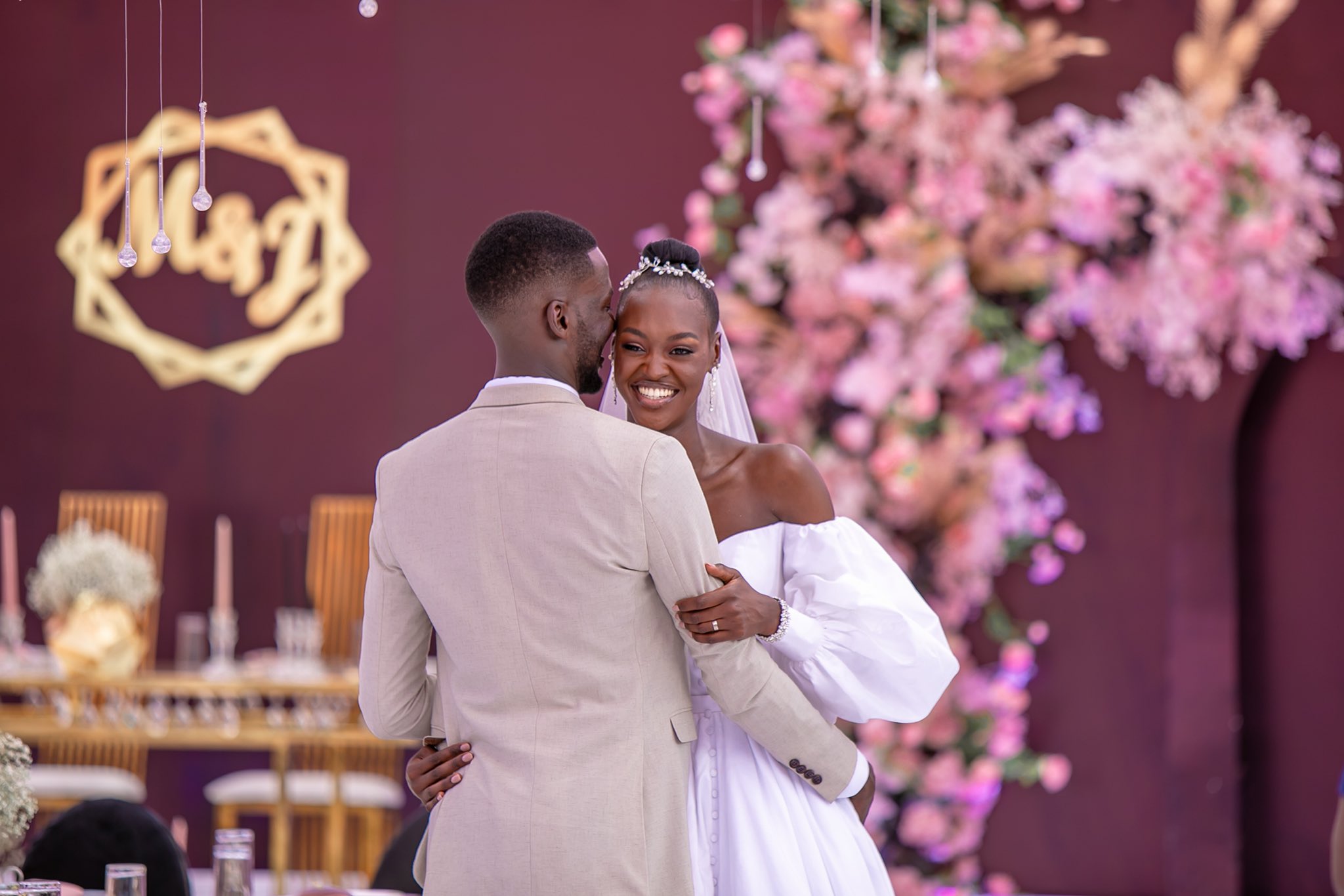 Her addition to the Kyambadde family brought a lot of joy in Amelia Kyambadde's household. The presidential advisor on industry was more than thrilled at witnessing her son wed Bagonza. She shared her joy on her Twitter page, @AKyambadde saying, "I congratulate my son Micheal Kyambadde and Jemima Bagonza on their matrimonial ceremony. I wish Mr and Mrs Kyambadde a happy life together."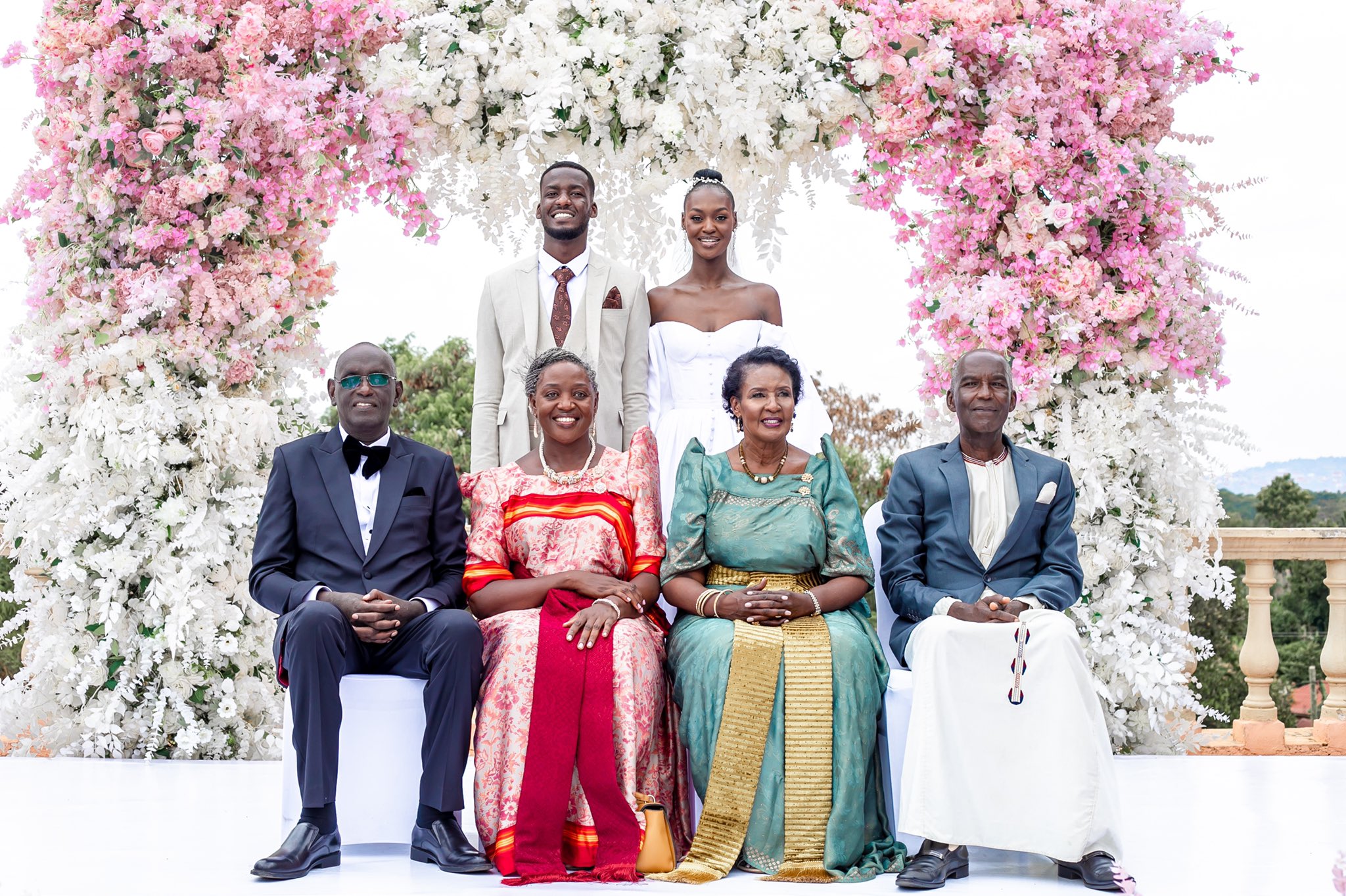 My Wedding congratulates the couple on their wedding.