A South African woman has cancelled her Lobola (bride price) ceremony midway because her fiancé and his family wouldn't allow her child from her previous relationship to move in with them.
A recording artist, Thembisile disclosed this on Twitter on Tuesday, October 11, 2022.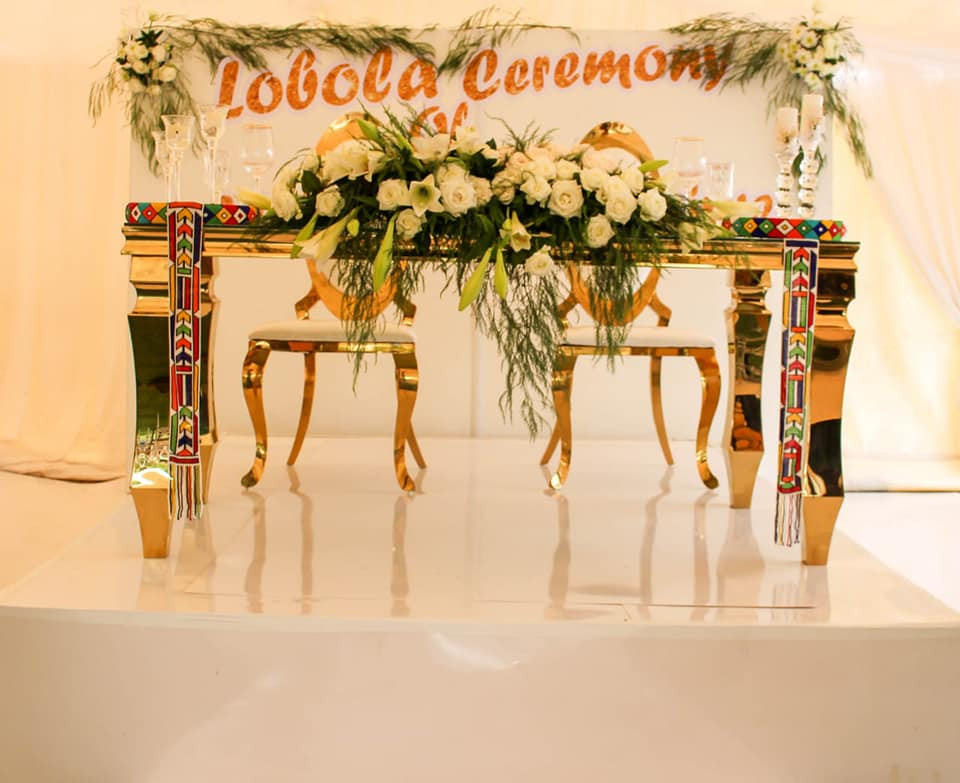 "I stan this girl.  She cancelled her engagement mid-lobola negotiations because her fiancé and his family wouldn't allow her to move in with her child from her previous relationship," she said.
"We really should have a conversation about the damage & abandonment issues that come with being left behind as a child while your mother gets married and have other kids. Some of them grow up to be very resentful and angry at their mothers because their well-being isn't guaranteed" she added.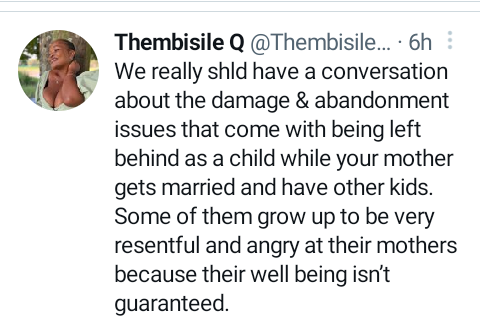 There were mixed reactions in the comments on the issue,
A user going by the handle @Dumi commented,
No women will bring a child in my house the child can visit not full time never I would rather stay singly
Mphephethwa commented,
I wouldn't expect my woman to invite my daughter to our home unless she's willing, also I wouldn't expect her to bring her daughter to our home
How did they even get to lobola negotiations ? Those are the things you discuss with your partner before you commit
Danilo commented,
Leave people with children alone if you can't accept their children who aren't yours will always be a part of them.
Miley commented,
I love it when kid's best interests are protected. I love that the fiance's family made it clear what their expectation was and uGirl chose umtanakhe (her son) over cuddles and more.

It is sad how kids are left behind to be raised by boGogo (grandmothers)while their mothers go ahead to start new families.
She adds,
It also hurts that women are left with kids and would later be faced with such decisions to make. it's so unfair. But oh well ngwana ke wa mmae ( The child belongs to the mother). Those without kids hope you realise just how it's important to be without kids. Baby daddies get to carry on with their lives empa wena (but you may not be able to).