By David Miringa
"Ngenze!" Comedian Emeka calls out to friends, leaving them laughing as he is hand picked to be introduced as the groom of the day.
The  KFM's K-Drive host and renowned wedding MC, Mr Collins Emeka commonly known as The Romantic Mukiga made the statement as he being introduced today December 27, 2022 by his girlfriend Macklyn Asiimire, C.E.O MK Kollections at her home in Kigoma Nkanga Nyabubare Igara Bushenyi District.
The statement is a doubled edged sword carrying not only humour, but also surrender to the new journey the comedian is embarking on with his partner.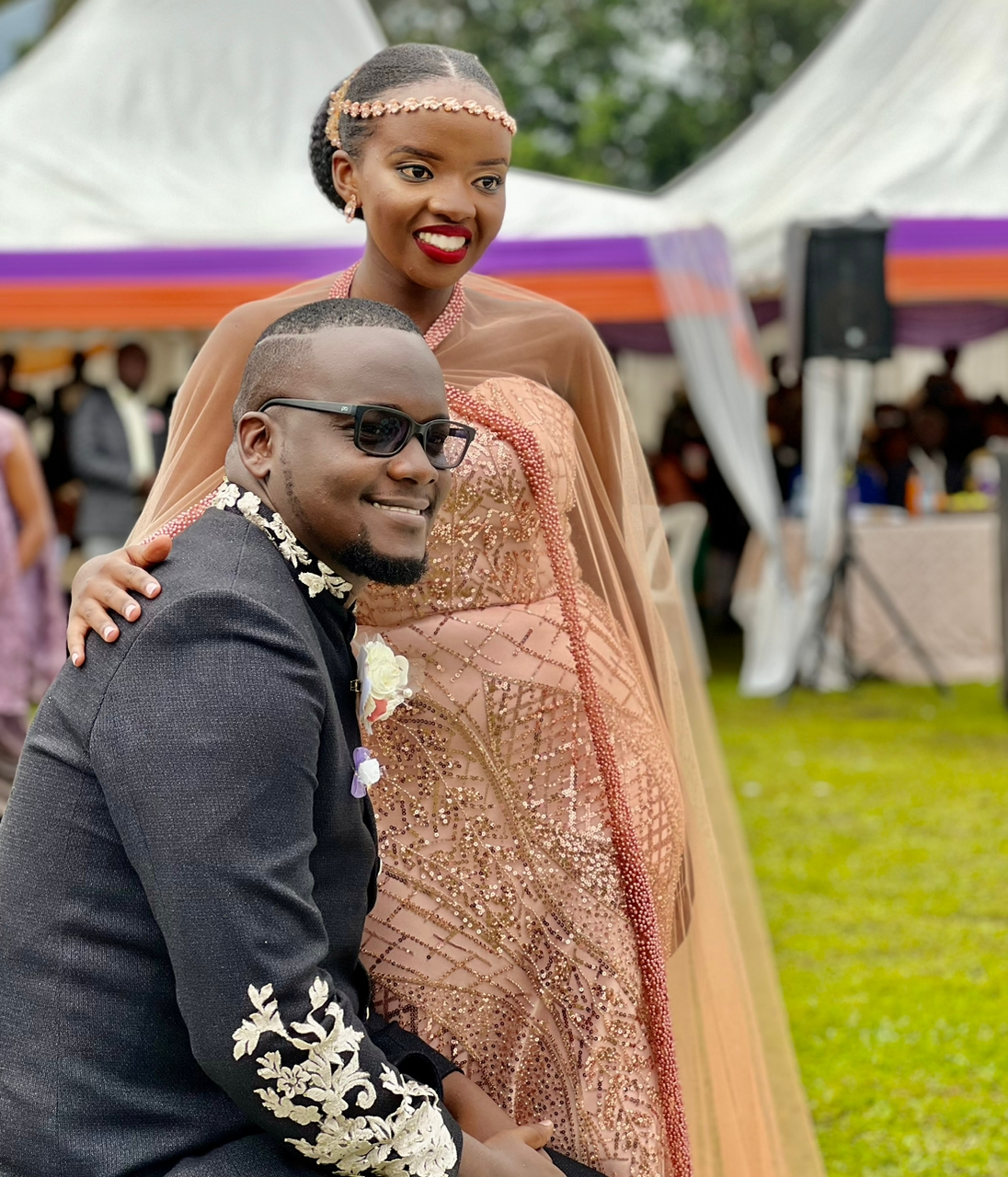 Emeka wore a custom made black ensemble with decorative white embroidery while his wife-to-be stunned in a dress designed with a thrown on trail.  The bride accesorised her attire with a bejewelled headband matching her attire.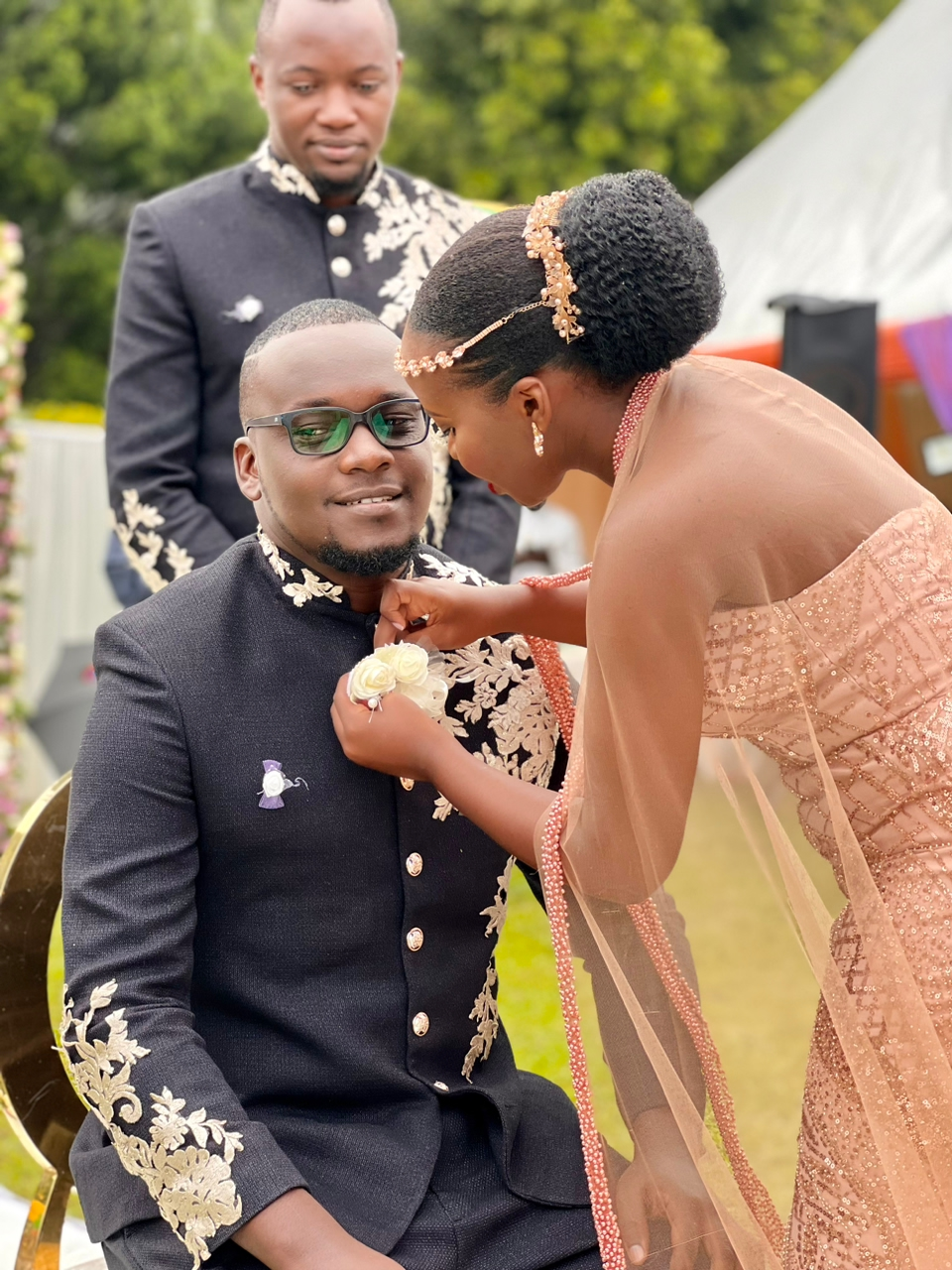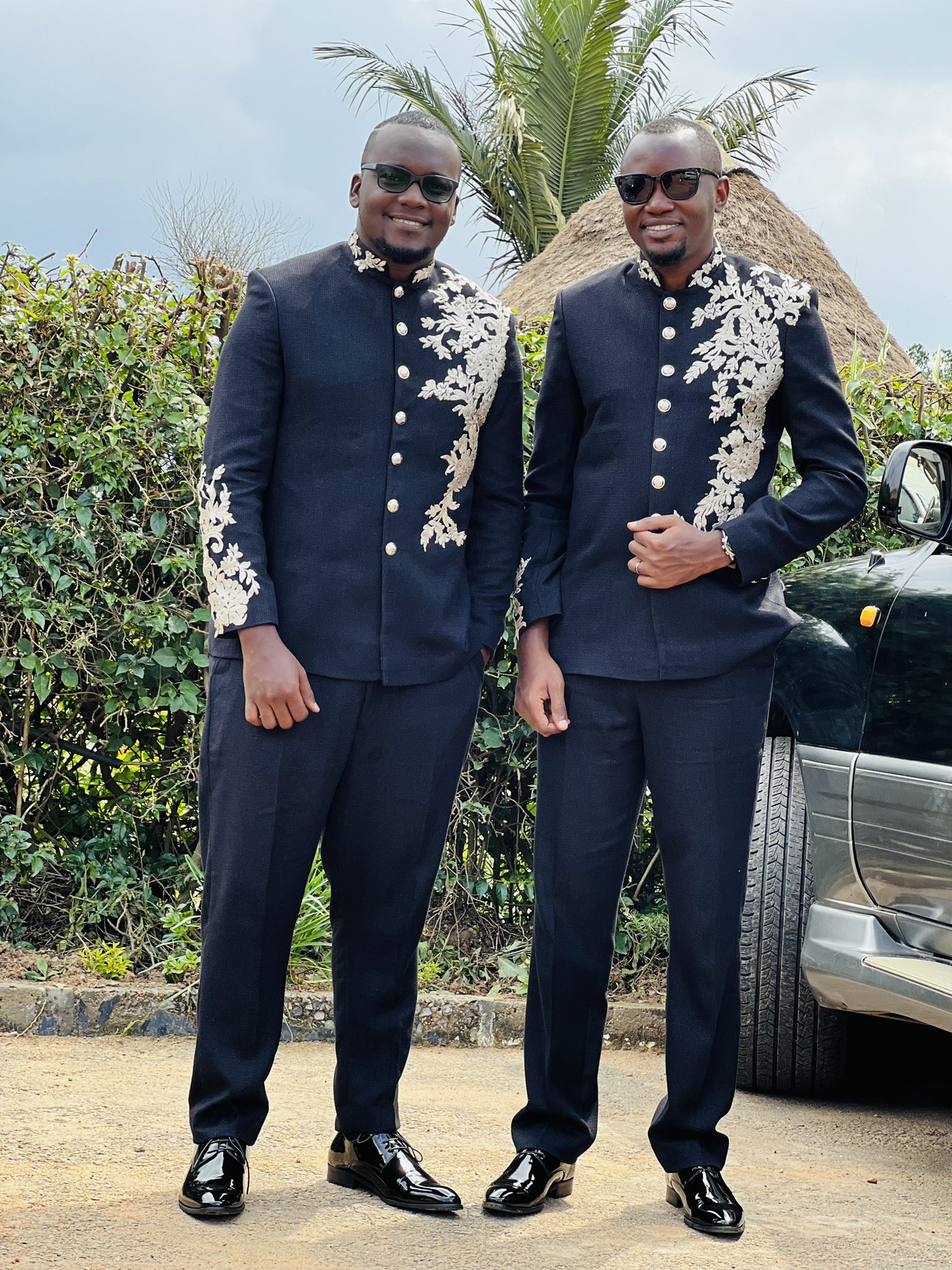 The Romantic Mukiga could not hold back the excitement as he kept sharing snipets of the function on Twitter.
Comedian Emeka introduced by girlfriend Macklyn Asimire.#MyWedding pic.twitter.com/YurGDGibpY

— My Wedding (@MyWeddingUG) December 27, 2022
He received heartwarming congratulations from different people
@Akeda4, Emeka's supervisor at KFM commented,
"May God's favor and blessings be upon you @emeka_ug,@MacklineAsiimi1 and your families and grant you a beautiful day."It's a big step; all the best."
May the loving Lord, pave the way for the new journey you take beginning today. Lots of gratitude and best wishes onto you and @MacklineAsiimi1
faithkwizera22,
I like this for you. Congratulations
The function attracted famous faces which included fellow comedians and wedding hosts Uncle Mark and Pablo, former CPC at Police Uganda Asan Kasingye, content creators in Atuhaire Carol and Albert Katru Guma  and Politcian, also former Makerere Guild President, Ivan Bwowe.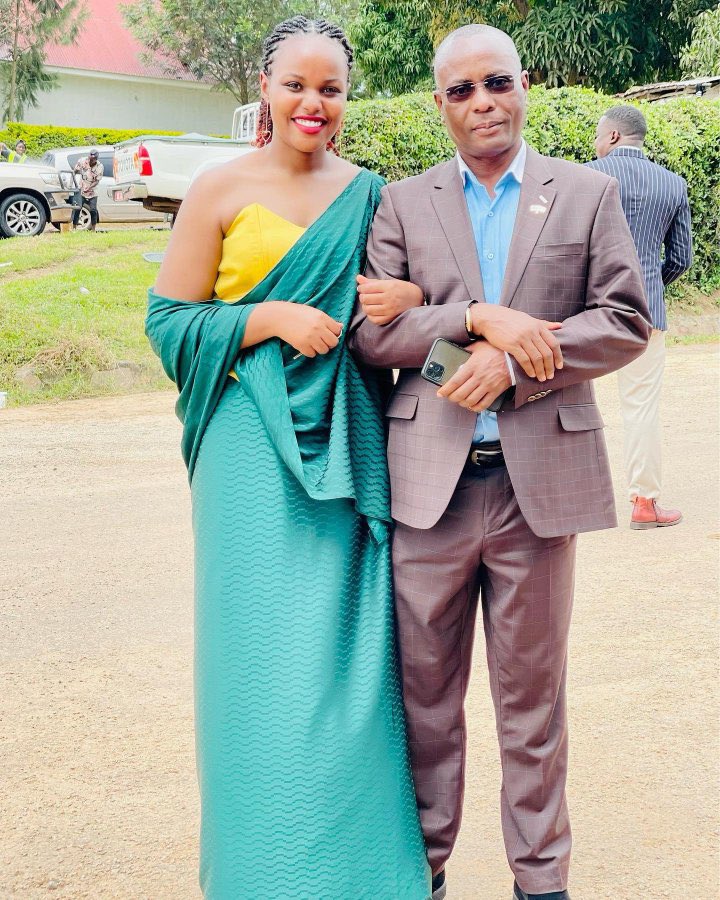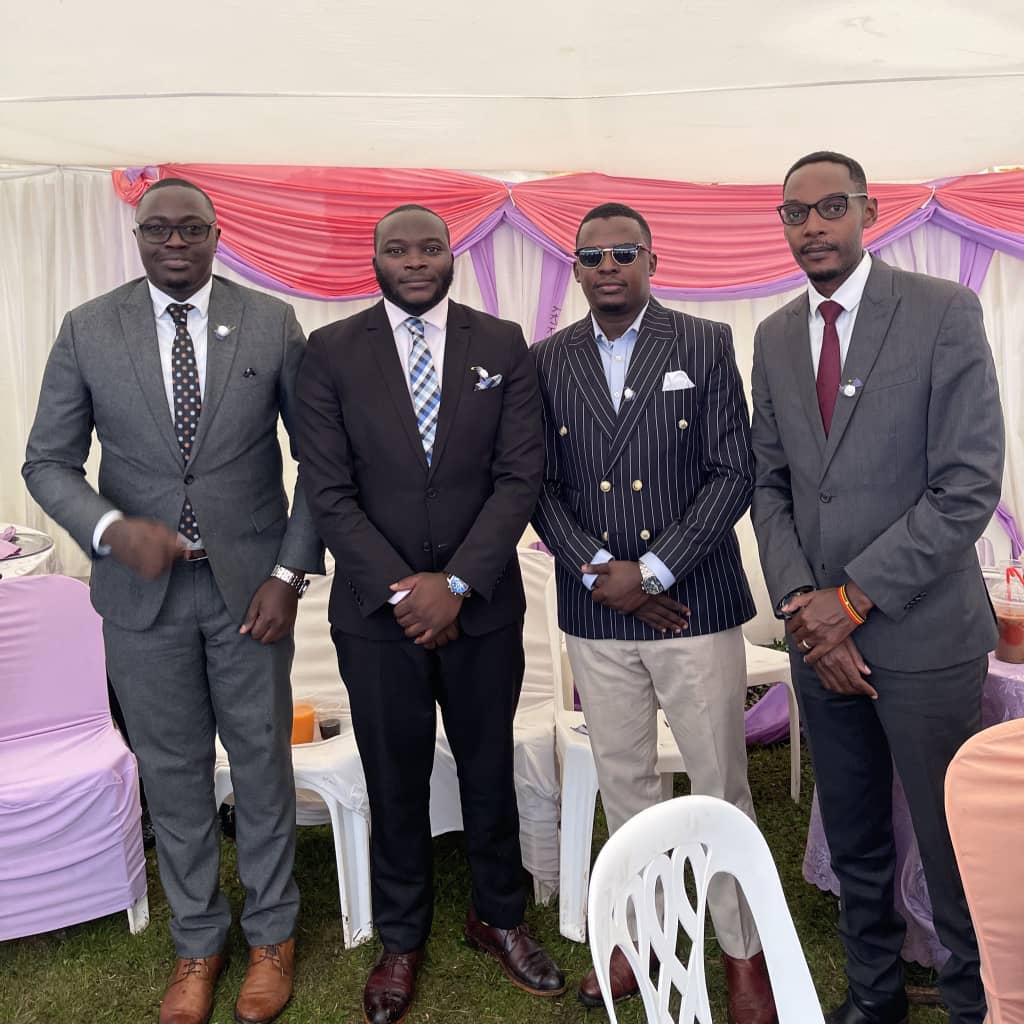 The couple is slated to wed on the 28/01/2023 at Watoto Church.
Congratulations to the couple.