Minister of State for Microfinance Hajji Haruna Kasolo was introduced over the weekend at the home of his fiancee, Private Sector Foundation Uganda's (PSFU) Dr Ruth Biyinzika, now Aisha in Nkokonjeru Mukono.
The bride looked elegant in her custom-made gomesi, whose fabric she bought from Turkey. The white gomesi was designed with beaded sleeves, giving it a touch of sophistication.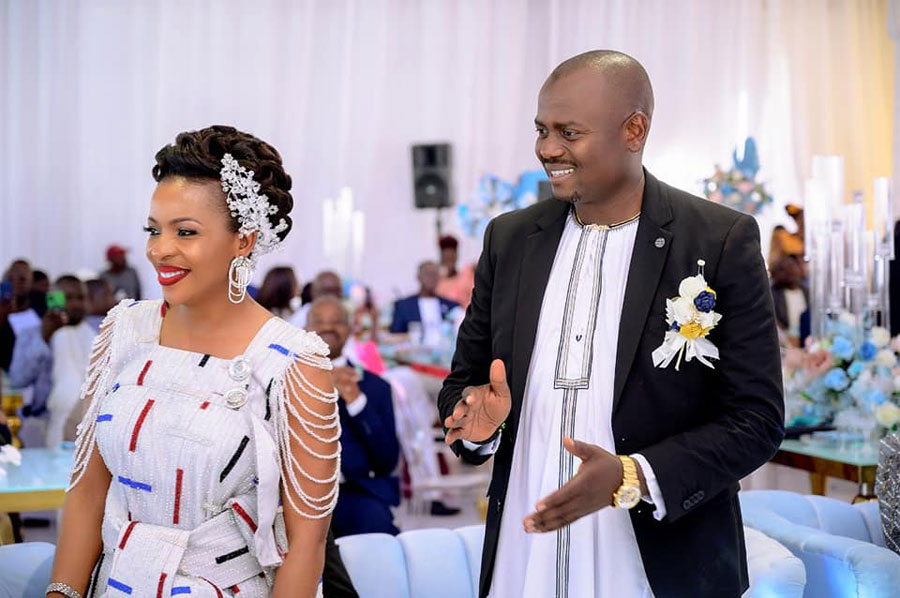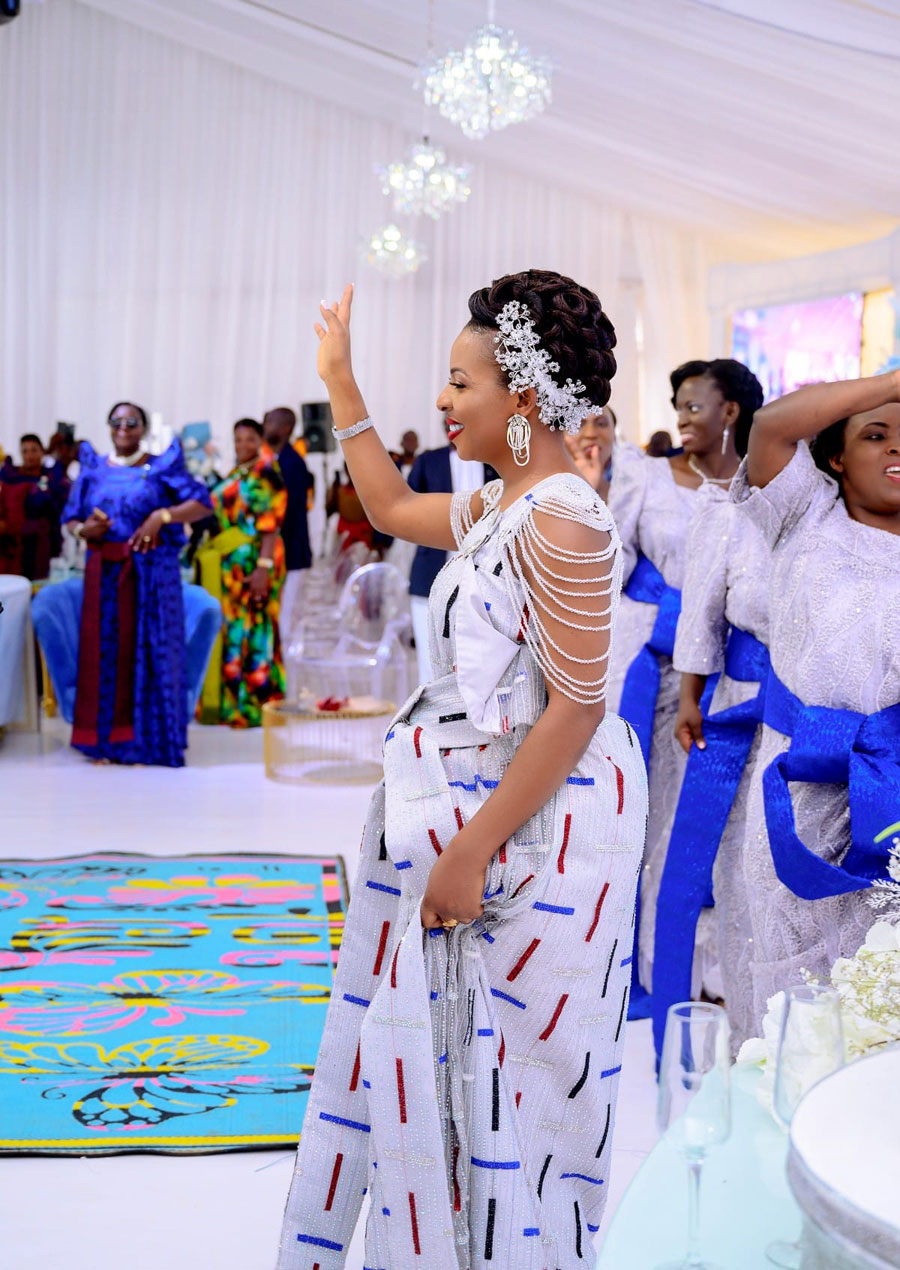 The bride also wore a blue gomesi, made with patches of dark material and light blue material, a style we first saw with Bujjingo's Suzan Makula.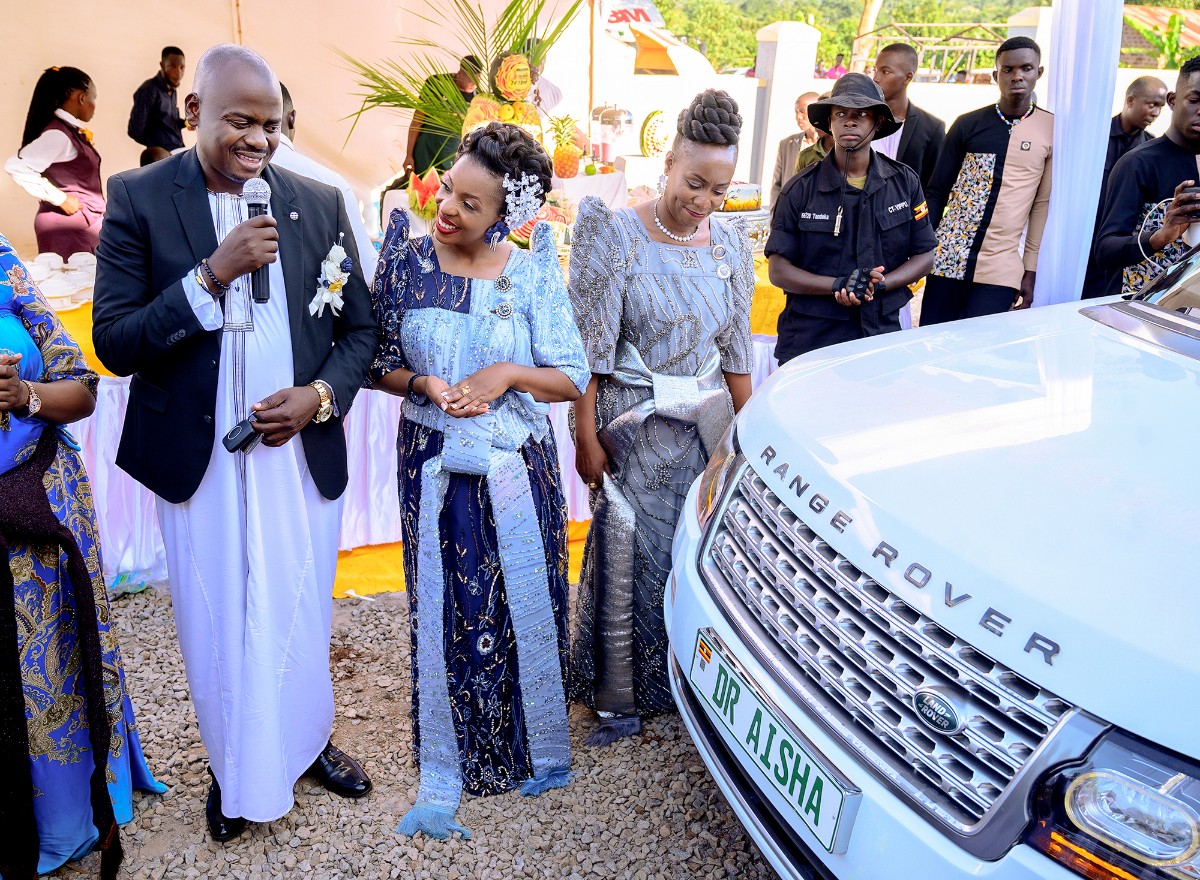 The groom gifted his wife with a Range Rover, whose custom number plate reads, Dr AISHA.
Hajji Kasolo was accompanied by his colleagues Prime Minister, Hon Robina Nabanja, Works Minister Gen. Katumba Wamala,  FUFA's Hon. Nakiwala Kiyinji and Hon Mukasa Mbidde who was the bestman among others.
See Photos