A 22-year-old Ghanaian socialite and TikTok star is trending on social media after it emerged that she has gotten married to a wealthy 59-year-old businessman.
Mya Jesus, who has been keeping her relationship under wraps took to her Instagram to share her love story and pictures with her husband, Frank Badu Ntiamoah.
She revealed that she accepted her husband's proposal on the 28th of November 2022 after one month of talking and a few days of dating.
"I said yes On the 28/11/2022 I said yes to my best friend, my love, and my true soulmate. (after almost a month of talking and few days of dating) ," she wrote.
Mya Jesus revealed that she always knew the man she would end up getting married to would come easy with no struggles at all. She said she manifested her husband.
"I always knew that the person I would finally say yes to would come easy, with no struggle, no questioning, no pains or breaks, I knew I wouldn't have to go through "a lot", I wouldn't have to lower my standards to deserve a long lasting love, so is safe to say I manifested you."
The popular TikTok star went on to gush over her husband. She said that he is everything that she has ever dreamt of.
"You came with no warnings and loved me the way nobody else ever did, you understood all my love languages, I did not have to tell you what type of man I like, you came and showed me what type of man you are! i always say you remind me of nobody and that's the truth, you're everything I've ever dreamed of, the most patient, loving, and kind man I know, when I count my blessings I count you twice."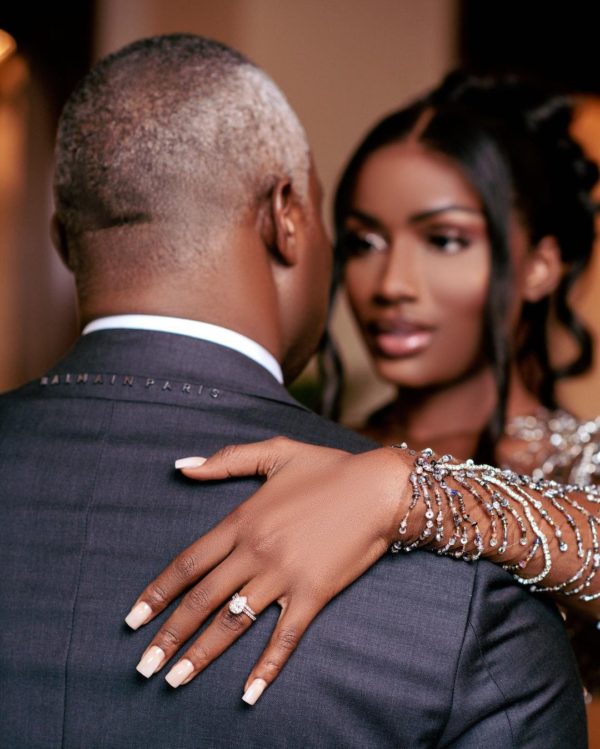 The socialite said she can't wait to spend the rest of her life with her husband as she expressed her undying love for him.
I love you so much and I only hope the best for us, we manifested each other, we prayed to find each other, and from day 1 it just felt right, I can't wait to spend the rest of my life with you, 2 months in, a longtime to go, I love you zaddy.
Meanwhile, as beautiful as their union might be social media users could not help but weigh in on the age difference between the couple.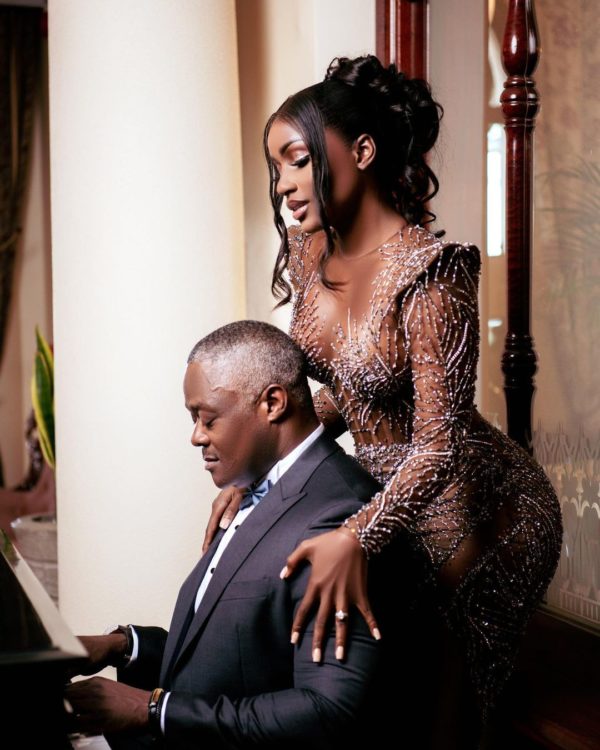 While some were happy for the couple and reckon that there is nothing wrong with their age difference, another section is not keen on the idea of someone as old as him marrying someone as young as his daughter.
View this post on Instagram
Reactions from social media;
@XYZXYZsauce;
This is great, she skipped all the unnecessary steps of mjolo the pandamic, f-boys, clubs, being played by a 25 year old, struggling with a hustler. Now she just gonna enjoy not having to work and giving this man some babies, she will remain with a low body count and live happy
@Ezyflo;
More like marrying his daughter? When does this thing paedophilia start and who are accused of that? He might even be older than her parents.
@Omega Chemhere;
Marriage of convenience. There is always an exit strategy. In this world, she has nothing to lose. Celebrities and socialites can move from one marriage to another each year and nothing will change in their everyday life.
View this post on Instagram