By Maria Immaculate Owechi
This year on May 18, Benjamin Kasswa (31), a banker with Housing Finance walked down the aisle with Lucy Nanungi (23), a clinical officer from Medicare Health Professions College in Mengo, Kampala.
The church ceremony took place at Downtown Watoto Church and thereafter the couple hosted their guests at a reception at Nican Resort in Sseguku, Entebbe.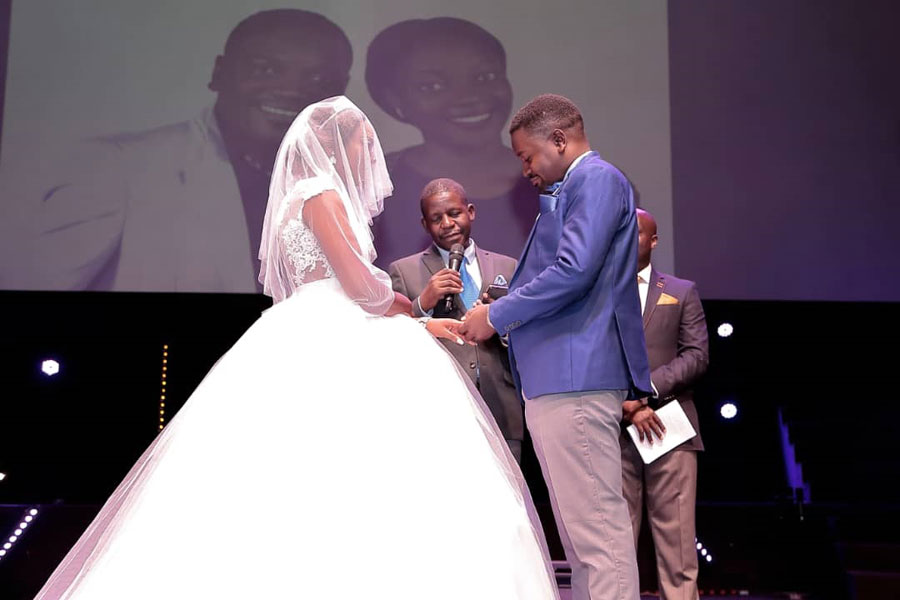 This was a week after they had had their traditional ceremony on the 11th of the same month at the bride's home in Zana, along Entebbe road.
In an interview with My Wedding, the couple shared that they did not have any challenges while organising both functions because they hired a wedding coordinator at Shs1.5m, a fee they arrived at after negotiation.
"We didn't want the stress that comes from dealing with service providers," Kasswa comments.
According to Kasswa, their wedding coordinator Ms Fiona Kyamazima's roles were to hire service providers, handle their payments and ensure they delivered the services on time, which she did very well.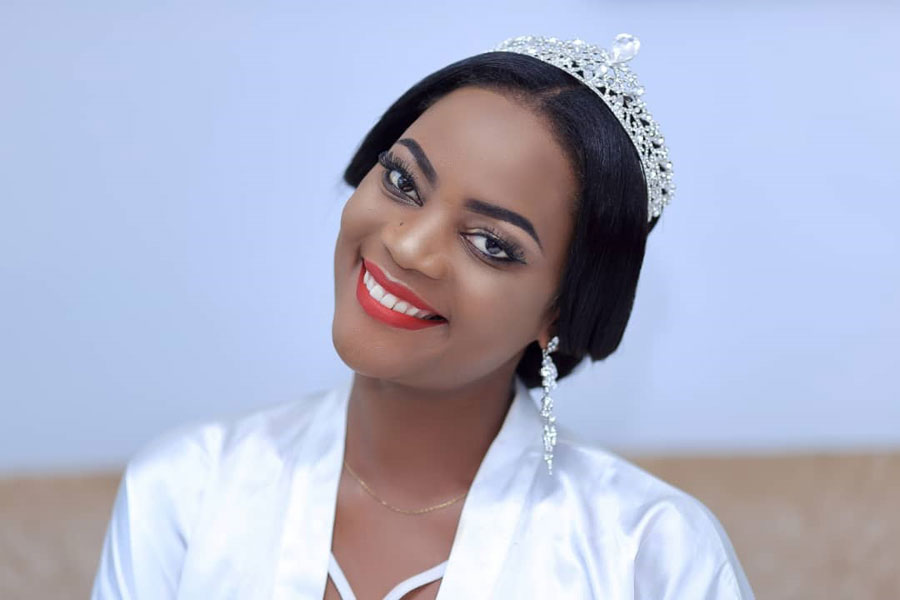 "We got the service providers but she contacted and managed their job execution." The fee paid to the coordinator was inclusive of all her transport costs, airtime and other necessary logistics that came along. Her role would end at the wedding ceremony after the last guest left.
The couple shares that Kyamazima is a close friend whose side business is coordinating weddings, so it wasn't hard to get her.
Kasswa explains that a wedding coordinator is logistically focused but has a shorter timeline than a wedding planner. They will confirm vendor contracts, as well as make sure things like payments and guest counts are in order, but won't be involved in the earlier planning phases or keep track of your budget.
"As long as you make a decision, their job is to execute," he says.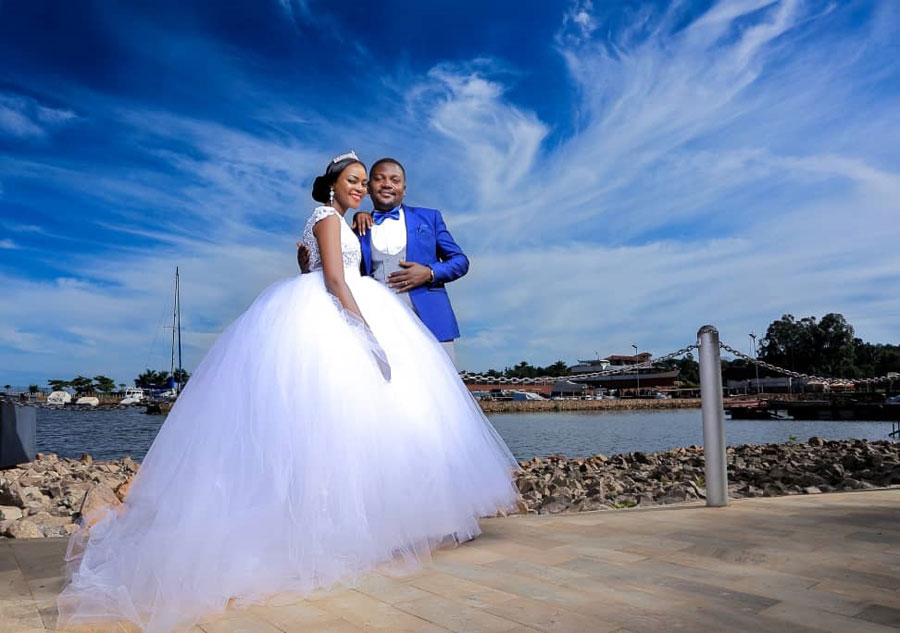 Kyamazima helped the couple handle the preparation of their introduction and wedding which were within a week of each other. The groom also reveals that in total, both functions had a budget of about Shs72 m; Shs12 m for the traditional ceremony and Shs60m for the church wedding.
"To raise these funds we started the meetings a month before the functions. The meetings included members from my family, my wife's family, our work colleagues and church members," Kasswa shares.
The couple also shared their love story, giving details on how their wedding decisions were made.
When and how did you meet?
Kasswa: I met Lucy in 2016 during a youth overnight at Downtown Watoto Church. I was leaving with my friends at around 3 am when a beautiful lady worshipping deeply caught my eye. I decided to stay behind to get to know her when the chance presented itself.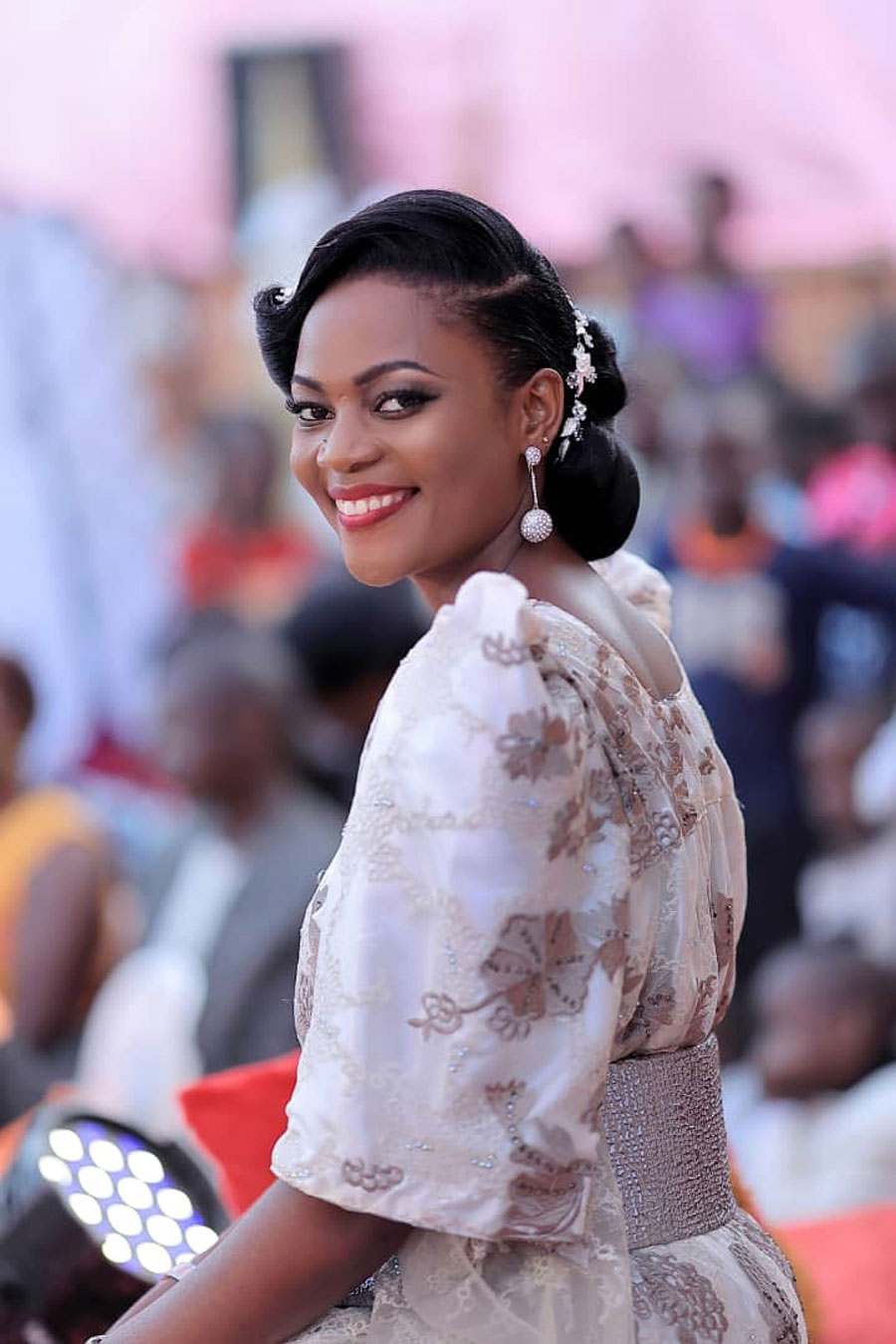 Nanungi: We were almost going for a break after the praise and worship when he approached to say hello. Kasswa offered to buy for me coffee and I accepted because he presented himself well.
What attracted you to each other?
Kasswa: I saw a true worshipper of God in Nanungi when I first laid my eyes on her.  As we continued to interact, I liked her dedication to serving the Lord.
Nanungi: Kasswa has always looked out for the best in me. For instance on the first day we met, when I shared about my medical course, he complimented me and said that I would make a very good medical personnel which made me very happy.
When did you eventually start dating and for how long?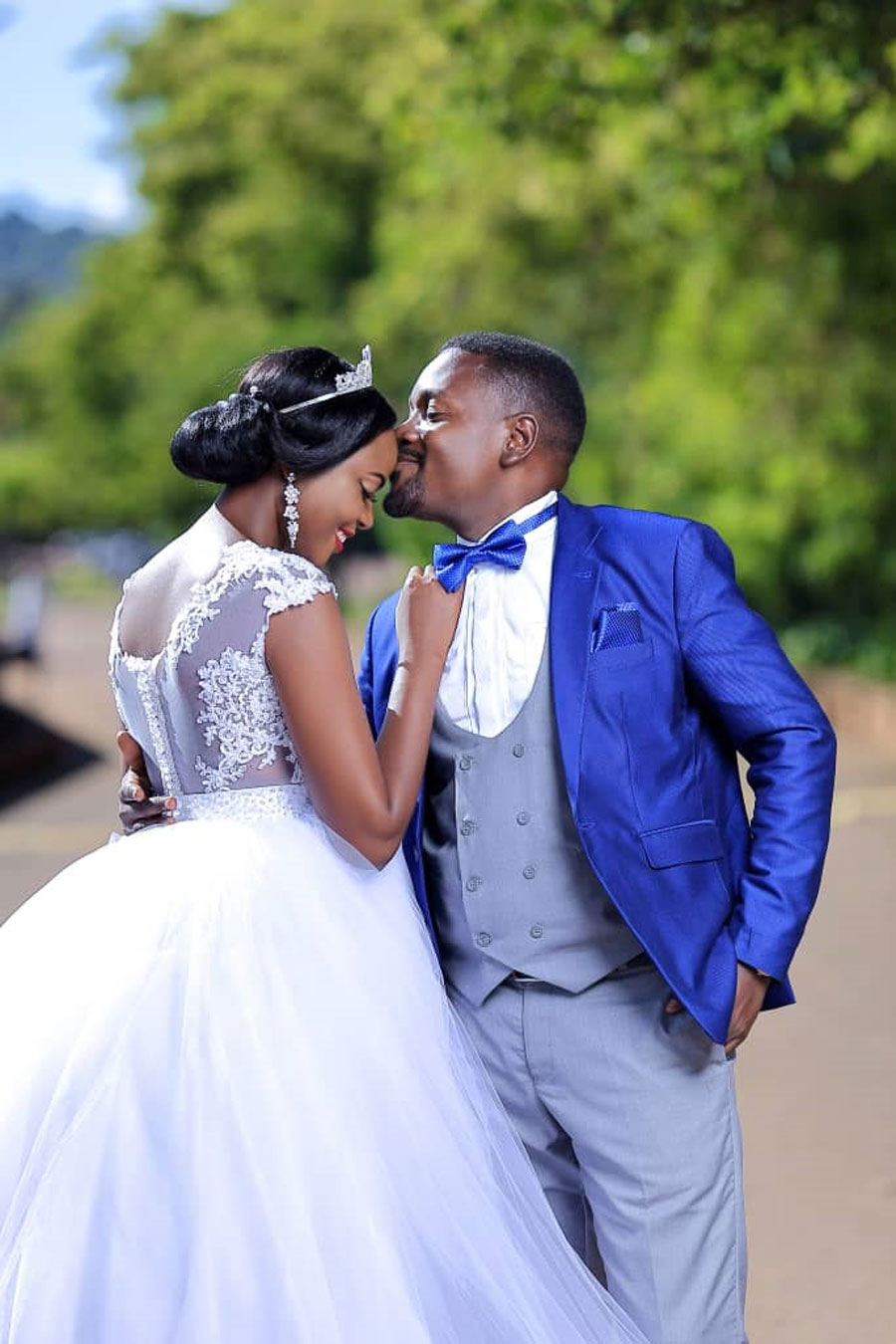 Kasswa:  After being friends for two years, I was convinced that she was the ideal woman for me. So, in 2018 I asked her to be my girlfriend and she accepted after one week.
Nanungi: When he asked to date me, it took me by surprise that's why I asked for some time to think about it.
After the relationship kicked off, we agreed that our dating had to be to get married and not just for the sake of it. That's why we only dated for one year and a month with the wedding dates in mind.
When did you make an official proposal?
Kasswa: It was on October 6, 2018, when we had gone for fellowship at Africa Prayer Mountain for all Nations in Sseguku. We first sat in the car to chat for a while. When it struck midnight, I surprised her with the engagement ring.
Nanungi: I agreed because I knew he would propose to me anytime but I was not sure when.
What happened next?
Kasswa: On November 4 of the same year, I paid a visit (kukyala) at her aunt's place in Masaka to discuss details of the bride price.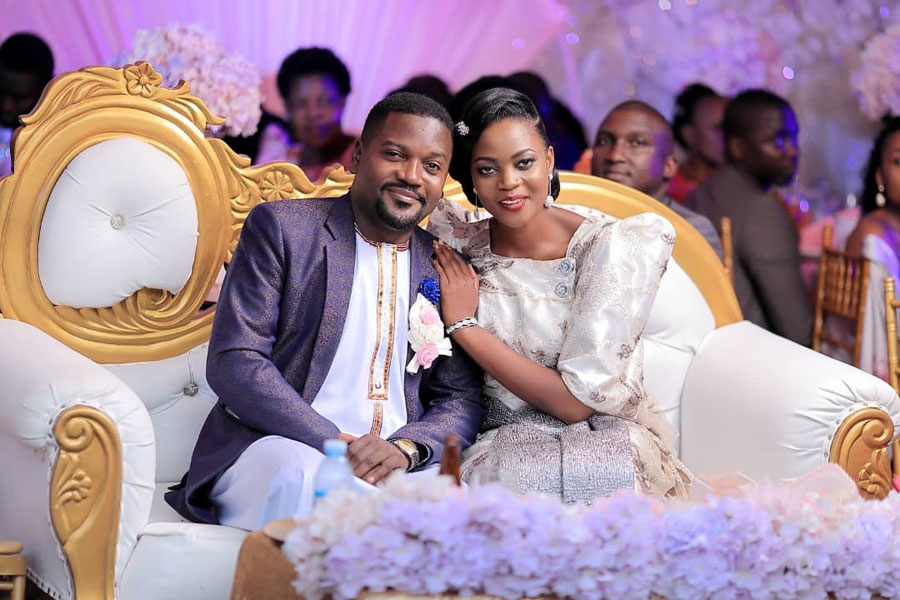 Then the traditional wedding took place the following year where an entourage of 70 people escorted me to receive my bride.
I brought a Bible and a Luganda hymn book as the mutwalo (the bride price) as requested by my father-in-law since they are a family with a strong Christian background.
I added other gifts required in the Buganda culture like the kingdom certificates, the cock for my brother-in-law, kanzus, gomesis, suitcases with gifts and household groceries.
The white wedding
How many people did you invite to the church wedding?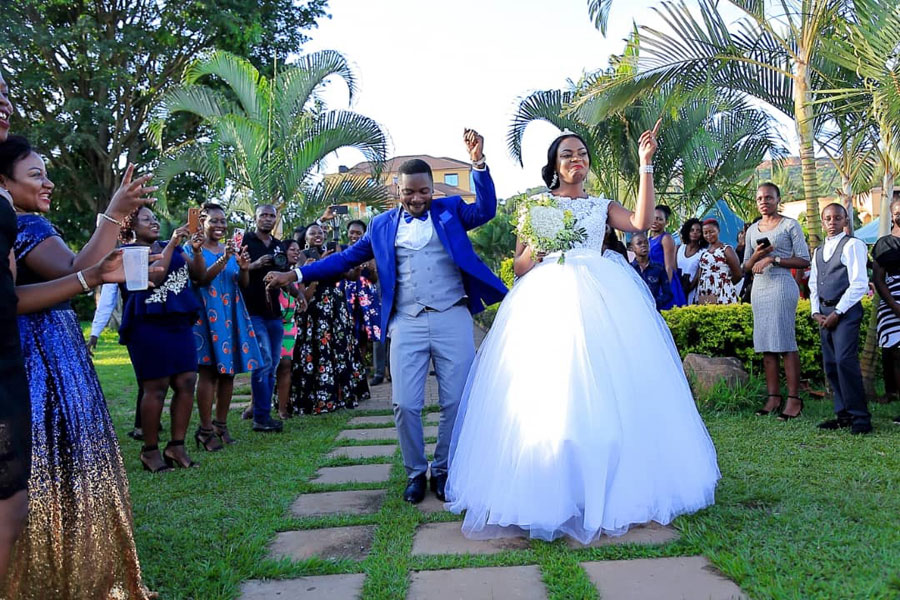 Kasswa: We invited 500 people to the church wedding.
What were you doing on the wedding eve?
Kasswa: I pampered myself with a spa treatment at Sparkles Salon at Acacia mall in Kampala.
Nanungi: I was at home with family members relaxing for the next big day.
What was the most expensive item on the budget?
Kasswa: Food and drinks at Shs20m.
What was your theme colour?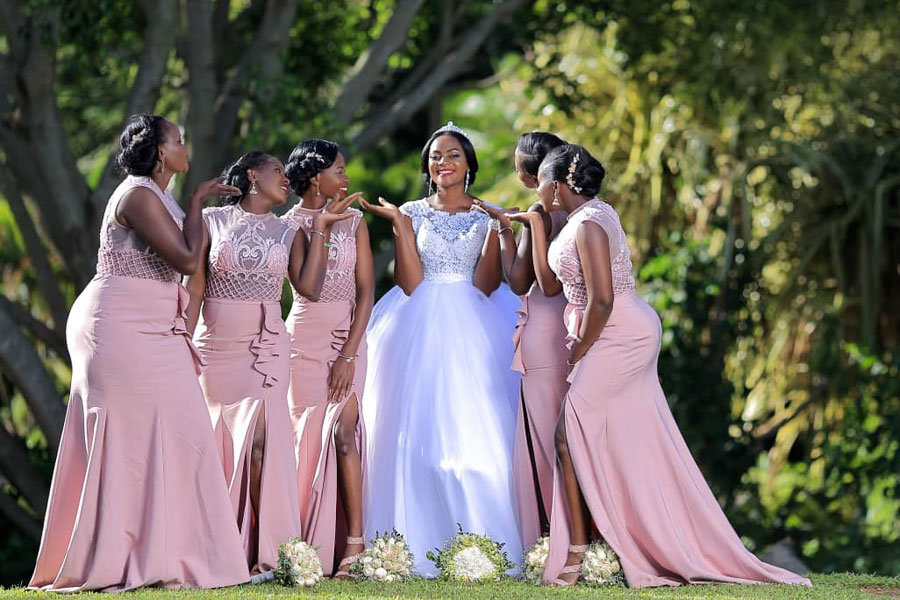 Nanungi: Our theme colour for the dress codes was lilac for the bridesmaids and the groomsmen wore grey and blue. For the décor we went for gold and white because it is classy.
How did you choose your entourage?
Kasswa: I chose Mr Ivan Bisaso because he is already married, a pastor, good friend and mentor. For the groomsmen, they were five with 6-page boys because I come from a large family with many kids.
Nanungi: I had two matrons because my first choice, an elder sister Florence Nankumbi was not married, so I had to request the best man's wife Mrs Olive Bisaso to be the second one to sign the marriage certificate. Then the bridesmaids were five with three flower girls.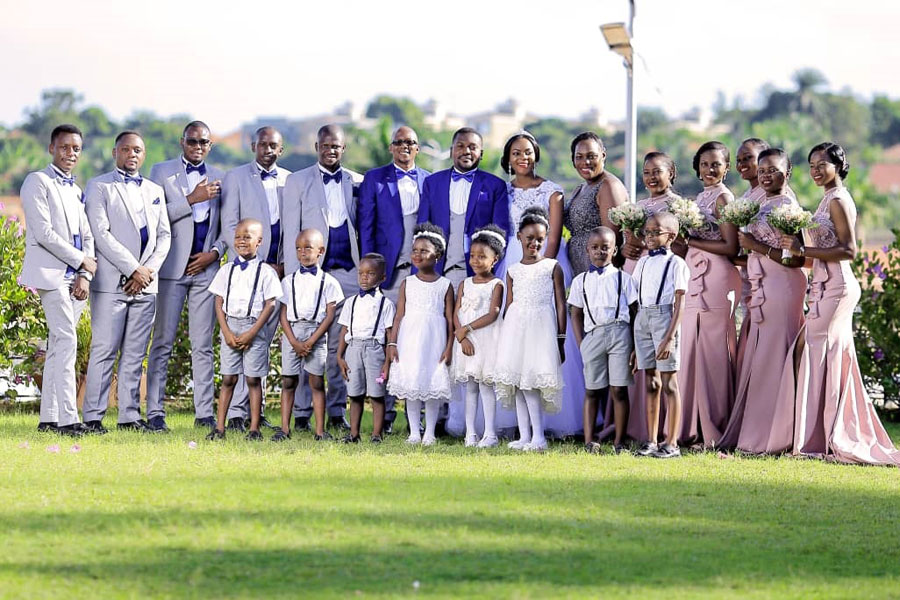 How much did your suit cost?
Kasswa: My suit cost Shs600,000.
How much was your wedding gown and changing dress?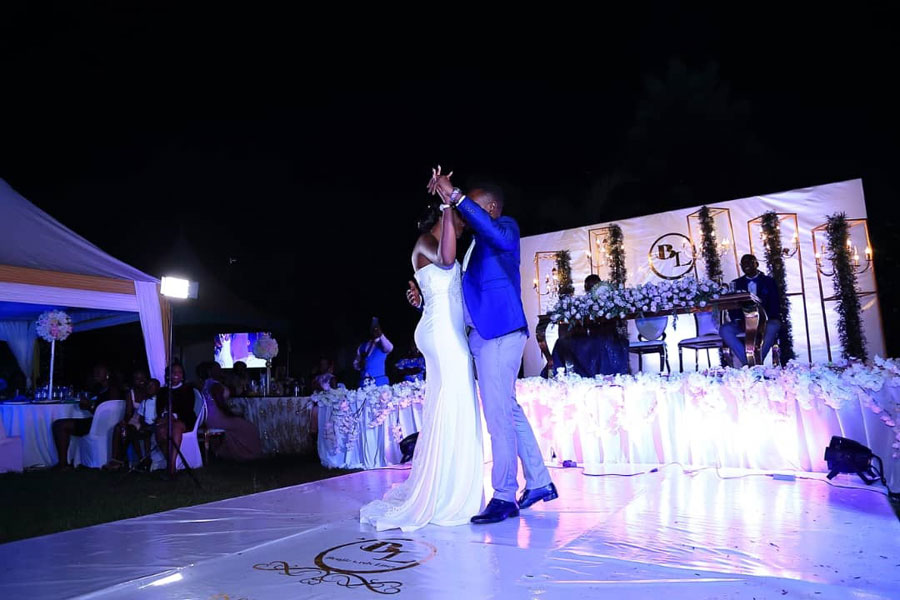 Nanungi: I wore two wedding gowns, a Cinderella gown for the church, a mermaid gown for the reception and the changing dress was for the cake-cutting. These were all designed by Olivia Nanfuka of NFKA Designs at Shs3.2 m.
Who did your hair and make-up?
Nanungi: Paul Kawesa who runs Paul Kawesa Mobile salon came home to style my hair and apply make-up at Shs1m.
How many tiers was the wedding cake and how much did it cost?
Kasswa: The cake had 5 tiers with 9 giveaway pieces at Shs3.7 m. It was made by The Cake Lady Company Ltd in Kampala.
What type of rings did you wear and how much did it cost?
Kasswa: We wore gold because it is classy. They cost Shs2m
What type of cars transported you to the ceremony?
Kasswa: We hired five Benz A- class to accommodate the entire entourage to the ceremony.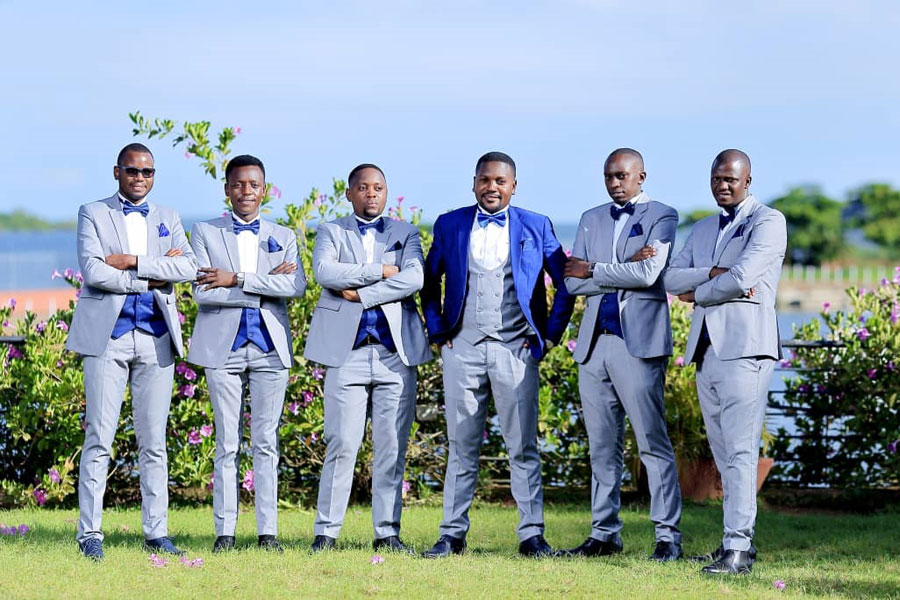 What were your fears during the ceremony?
Nanungi: Since we were going to have an outdoor reception, when it rained early in the morning I feared it may ruin my function. But as we drove to church the sky cleared and it was sunny for the rest of the day.
Did you go for a honeymoon?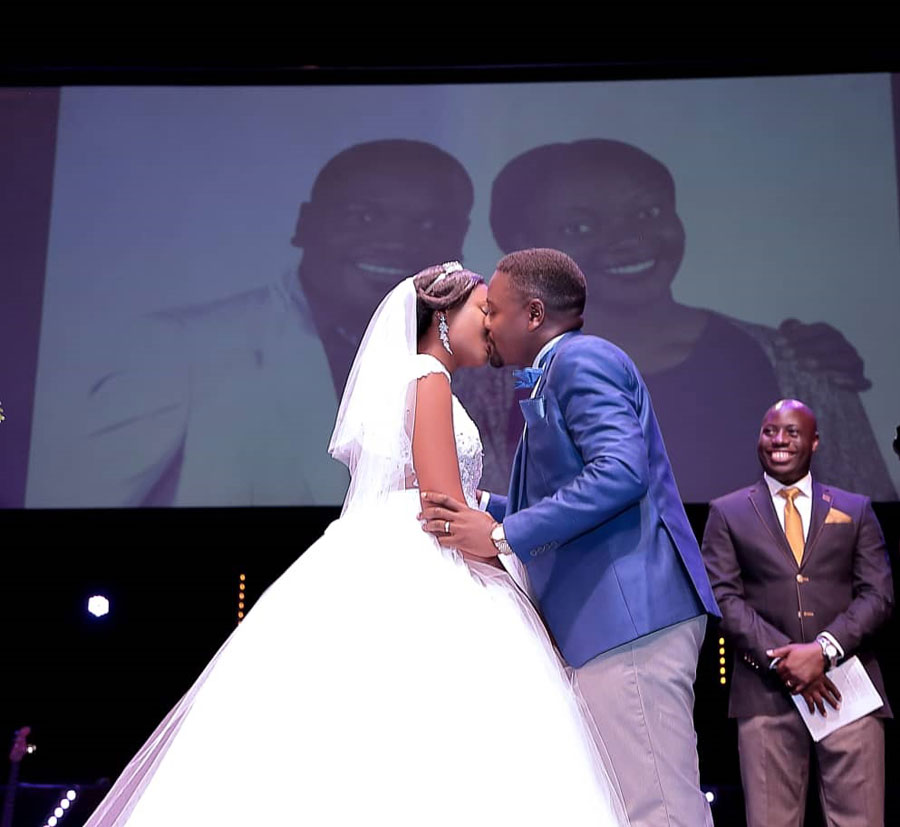 Nanungi: We just spent a night in the hotel but could not travel for the honeymoon. This was because I had two papers to do and he fell sick after the ceremony.
Kasswa: I am planning a surprise honeymoon destination for her at the end of the year.
What did you learn during premarital counseling?
Nanungi: We learnt to accommodate and celebrate each other's differences, for instance, I am reserved and quiet which can become boring for a talkative person like him.
Kasswa: We learnt how to be tolerant and manage our expectations by practicing how to adapt in case we don't find what we expected of each other.
What advice do you give to those intending to get married?
Kasswa: Choose a good partner and marriage will be nice. Also, make your expectations realistic to avoid disappointment.
 Nanungi: They should learn to be patient until they identify the right partner.