By Mercy Geno Apachi
Growing up in religious families, for those that did, you may have probably seen your parents and elder siblings all wed in church.
The tradition has been to start the ceremony with vows officiated by the clergy, pastor or minister and then eventually move to the studio/gardens to take pictures and then have a grand celebration at the reception.
In an age where photography is shifting from studios with replica backgrounds to real venues with artistic sites, it is no longer a must for one to say their vows within a church setting.
Do not get me wrong. I am not saying you should avoid the religious officiating. I am saying you can combine all three traditional stages by having your special day carried out at one beautiful venue.
Your church leaders on agreement can be transported to the reception place of your choice to pronounce you husband and wife, hence certifying your marriage.
According to Father Anthony Nyeko from St. Mary's Kitgum Mission Parish, the Catholic Church has no problem with this as long as it is requested for.
"In fact if we are not given funding, the parish priests will transport themselves to the venue. However, the only requirements are that one is baptized and confirmed. If not, they should do these during the Eve of the wedding.
However, Reverend Felix Anywar, missionary priest to the diocese of Lango and vicar at All Saints Cathedral Boro-boro, has a different insight on this notion.
"I have never heard of any court proceedings happening out of court. I think a church being an institution, it is appropriate that weddings be in church. This is not to be radical. I know it is times when people have different ideas but the church is a temple of worship. So it is paramount for it to be there," he says.
The Vicar further adds that it is not yet passed officially in the Anglican Church that weddings happen outdoors but as long as the Bishop permits, it can be done.
Here are some of the different place choices to make  your wedding vows but church;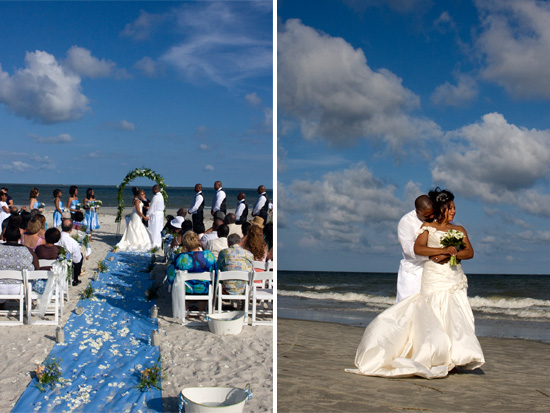 The beach.
Imagine the sound of the waves accentuated with a clear light  blue sky as you say your vows. How perfect would such a day be for you to finally recite your vows to the love of your life?
Of course, you have to put the weather forecast into consideration. Rainy days may ruin this fairytale. However if you land a sunny day, it may be a hot and the sand tends to heat up. The bride therefore may have to opt for a light chiffon dress accompanied by beautiful sandals.
The guests and groom need to adorn shirts in colors of white, pink or yellow to avoid storing heat. Imagine the colourfulness of this event!
This is the perfect opportunity to add shells in your décor to fuse well with the atmosphere.
You can have this wedding at Speke Resort Munyonyo. Booking space for an entire day is Shs2, 500,000 and a plate of food per guest is Shs60, 000.
Try it out!
Caution: The sound of the water may disrupt voices therefore one needs cordless or lapel microphones to project sound.
Entebbe Botanic gardens, Uganda
Botanical garden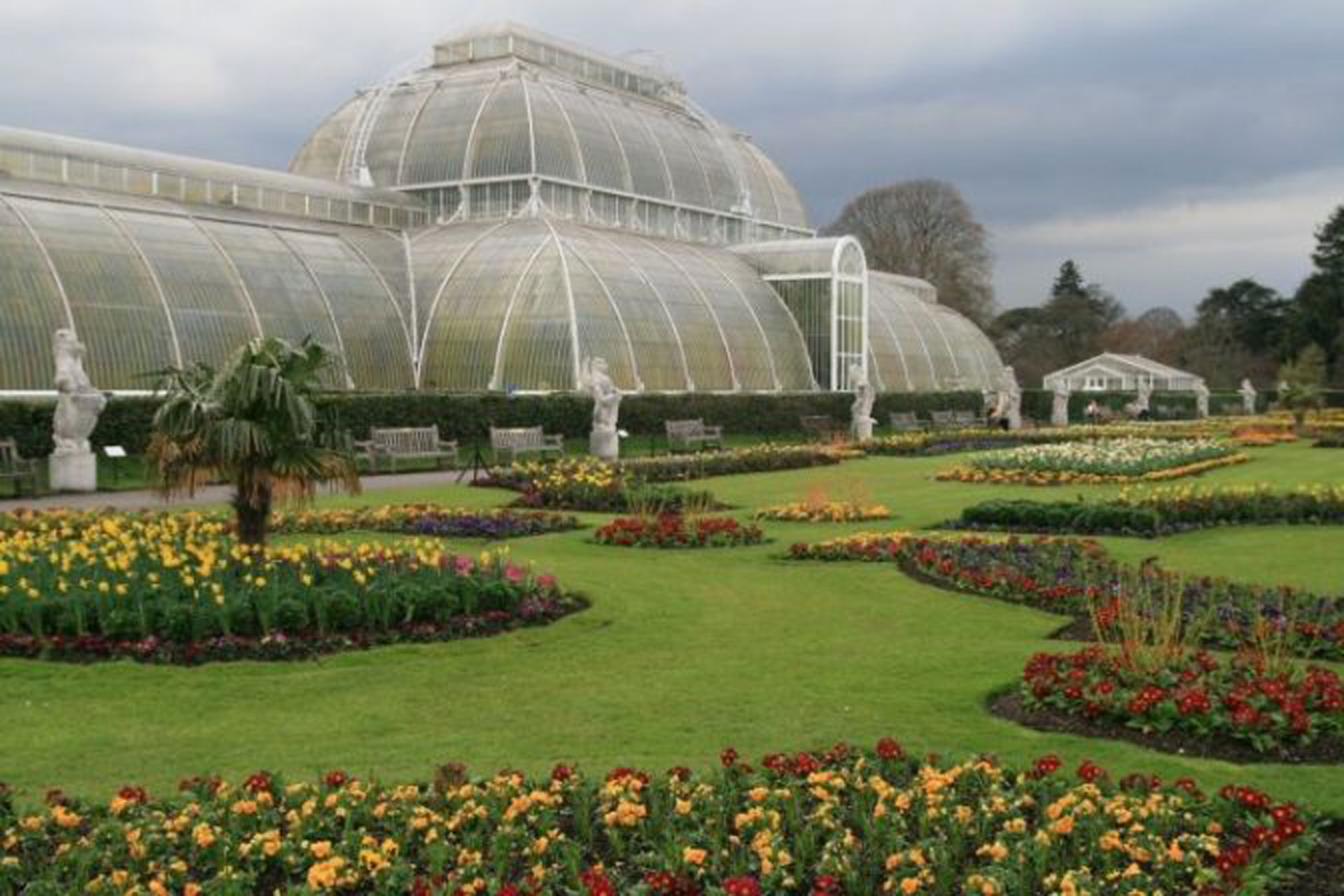 How many people even think of that? Botanical gardens are entirely dedicated to nurturing plants and flowers in an organized way.
You could choose to have your wedding celebrated amidst a variety of flowers which makes for amazing pictorial backgrounds and fairy-tale atmosphere.
The scent that floats around will definitely be sweet and floral, making you appreciate every breath you take.
Here you also get already made natural décor.
However, it may not necessarily be a botanical garden. Even a commercial one with a beautiful setting can work.
After City Lawyer, Michael Aboneka decided to hold outdoors at La Jolla gardens in Kisaasi-Bukoto
One of the guests as quoted in an article on My Wedding saying, "They owned their wedding. It felt like you were in their world. You could see that the wedding was about the bride and groom and not what tradition dictated."
At Entebbe Botanical Gardens, all one needs is to pay entrance fee which is Shs3,000 for adults, Shs2, 000 for children. Babies being carried are not charged. With only that fee, you can call the guests and enjoy your party at no extra cost.
An extra Shs100,000 is payable in case you need to use cameras and Shs20,000 to rent a camera in case the gardens will be providing theirs for your party.
One may need to prepare to part with parking fee of Shs2000 per vehicle as well as look for outside catering services which can be a cheap venture with homemade food.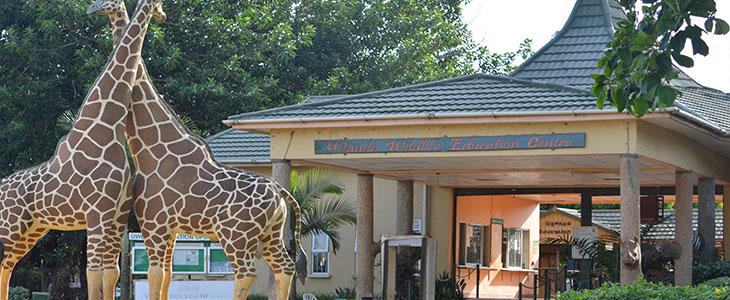 The Zoo/Game park wedding
Dear lover of animals, this is for you to probably  have  a giraffe 'photobomb' your wedding shots! How awesome!
It does not only have to be at the zoo, also you can make your wedding at a safari lodge or a game park and accompany the night with bonfires.
This is a great idea to adventure lovers. By the way, it can come as full package. Here you can wave goodbye to your wedding guests as you stay and enjoy your honeymoon. This will bring back good memories if as a couple you decided to come back to the place for your anniversaries.
A call to Uganda Wildlife Conservation Education Center (Entebbe zoo), confirmed to us that it is possible to hold your wedding at the zoo for only a fare of Shs2,000,000.
You may opt for outside catering or simply pay Shs25, 000 per plate of food for your guests.
One will not exactly have wild animals wandering about during the ceremony but the zoo can arrange a photo shoot that they call "behind the scene."
During that time, animals shall be gathered by trained workers for photography purposes hence adding a difference to the cliché photo booth scenarios.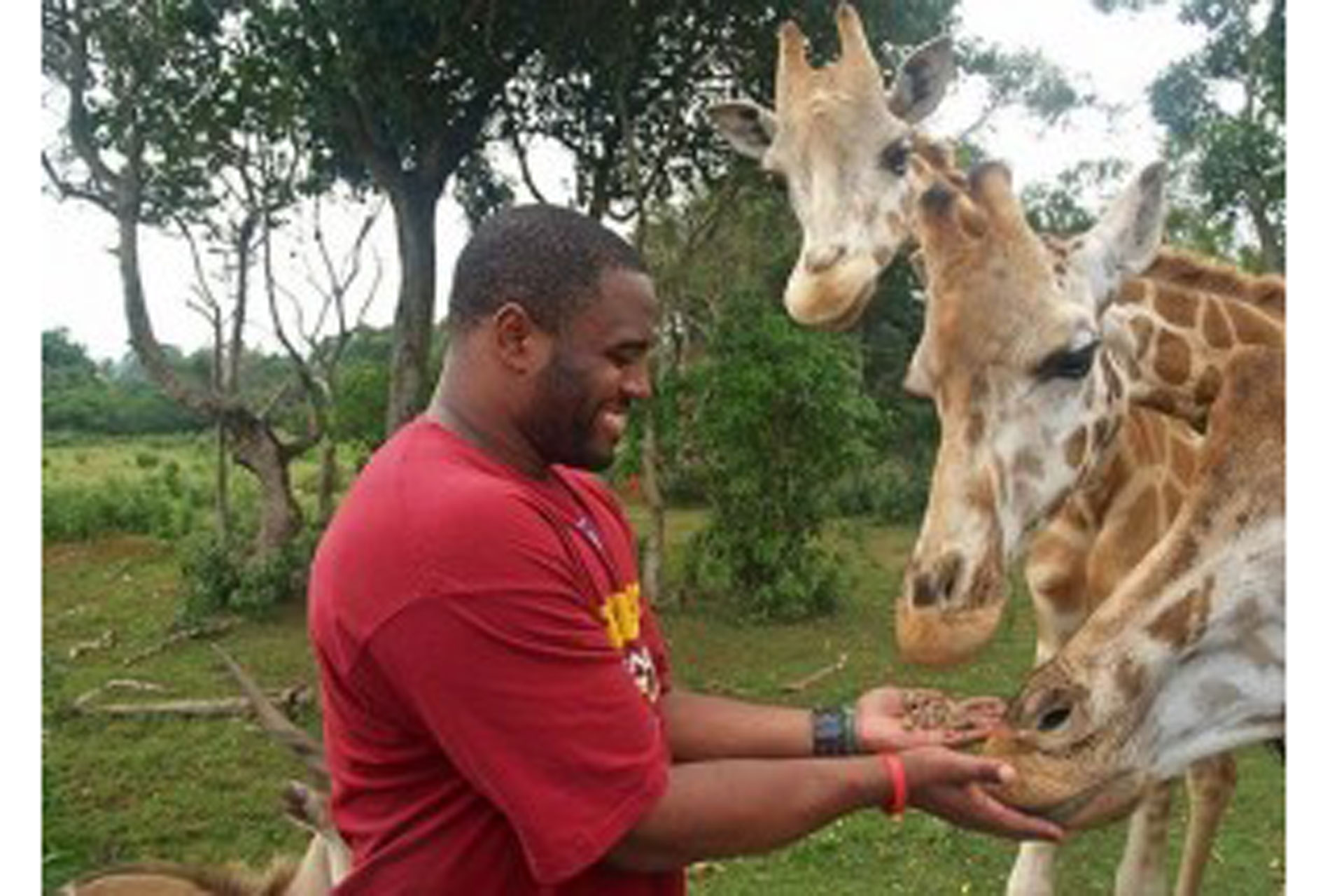 The amusement parks.
Really fancy but the idea is appealing. Who says amusement parks are only for fun days out?
All you need to do is hire out the park for that day as well as seek for unlimited access to all services that it has to offer.
At Wonder land amusement park in Kansanga formerly known as Didis world, the space fare is Shs18, 000,000 (negotiable) for renting out the part or the whole place and it includes playing with all the provided games.
Catering for less than 350 people is Shs45, 000 per plate of food accompanied by a drink and Shs55, 000 for a larger group.
This therefore requires a small number of guests as it may be really expensive but the few that come can be allotted time to go and play after.
The choice also makes for great photography with moments of fun and happiness.
Imagine the thrill of throwing your bouquet from a roller coaster!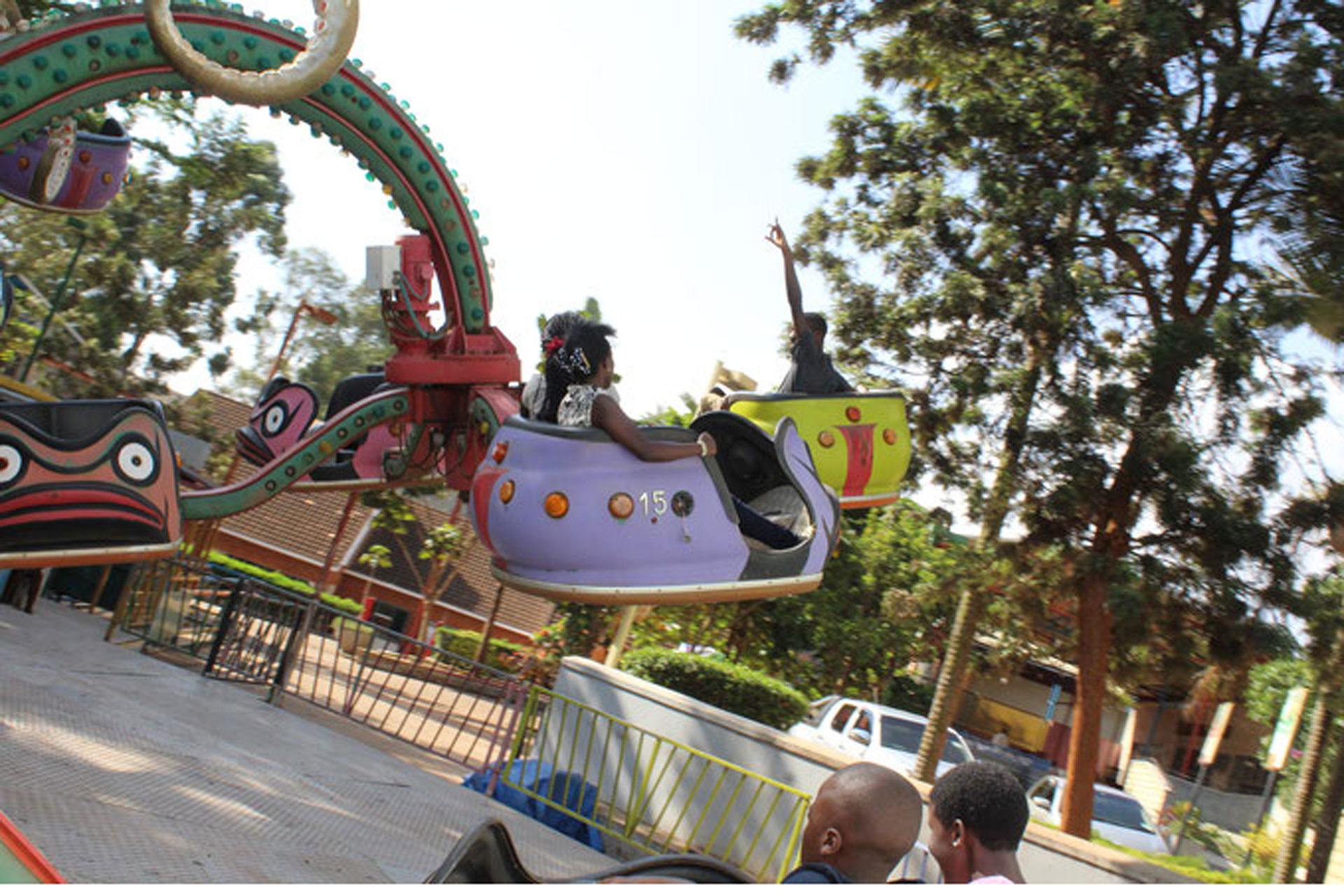 The woods/ Picnic places
You could be the outdoors loving type and would want your vows mingled with the melodious chirping of the birds, a moment or two frozen in a picture with butterflies. How lovely!
That means you would opt for inspirational enchanted décor like hanging lamps around the trees to provide that pale yellow glow and soft music for example band instrumentals to blend with the atmosphere.
You may occasionally need to follow weather forecasts so as to avoid natural disasters like rain and too much wind that disrupt the wedding hence ruining your once- in- a- lifetime- moment.
The trees need to be ones that provide enough shade for the guests to stay cool, relaxed and makeup durable so that you don't need tents.
The bride's wedding gown need not be too long and ground swooping, for it may pick a lot of dew or dirt and get uncomfortable during the day.
Country home.
Most people know this as the village. Country homes are usually further from the honks and buzz of busy cities. Your wedding can have some tranquillity with just invited guests and family members hence be private and organized.
This is even cheaper in that the groom, bride, their entourage can sleep at the venue so that cars, fuel are unnecessary costs. In the end, the only transportation needed is that which brings and takes people back to various destinations and some expense on décor.
You can also decide to use relatives you trust to make tasty meals.
In the end your wedding is simple and splendid.
The ship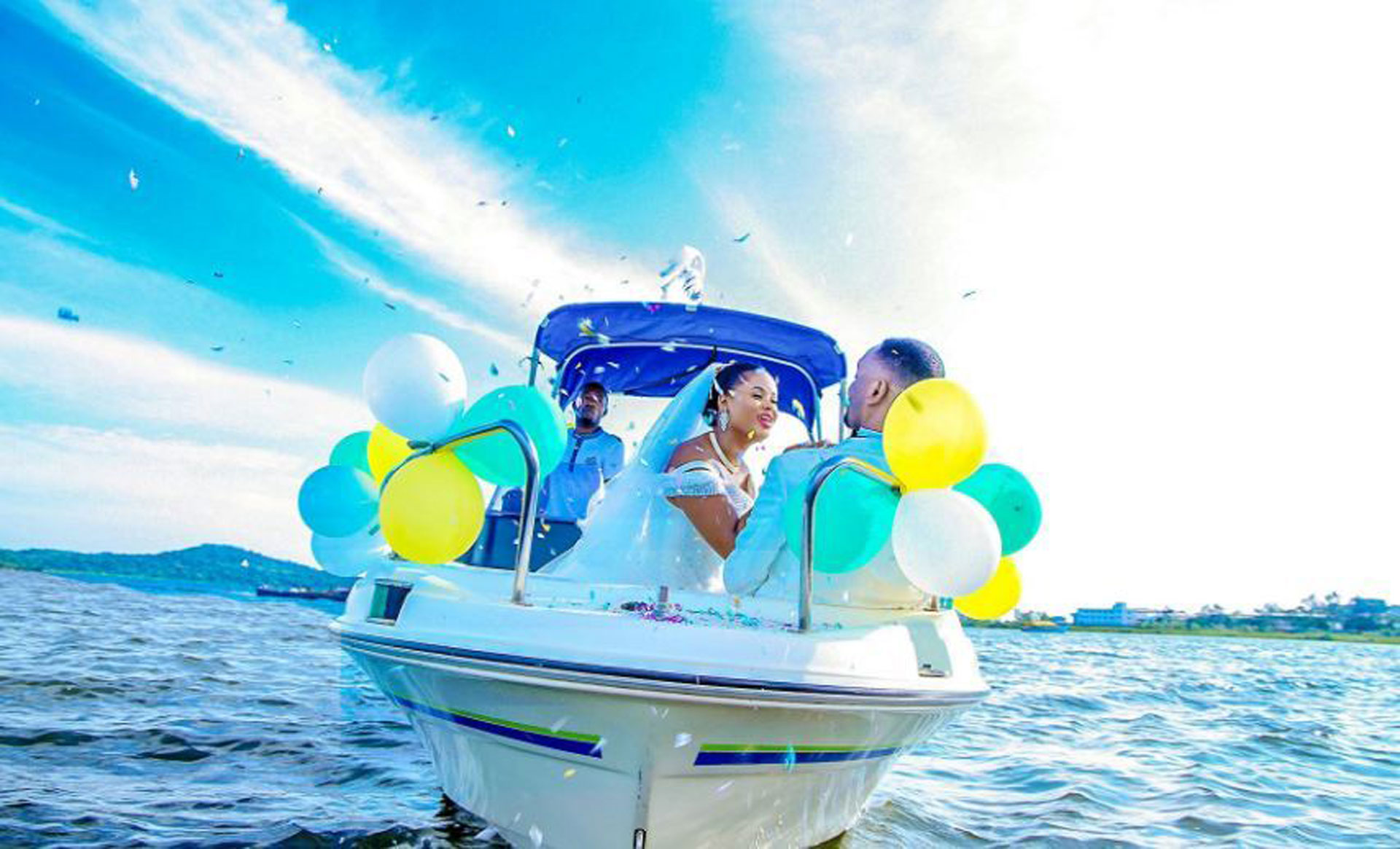 Not all ships allow to hold weddings aboard but this venture can be special for marine lovers to explore their wedding days.
It is better to have your vows done when the ship is docked for then you would not need to be wearing a life jacket which should not appear in your photographs.
This could be a great opportunity to take your family out to a wedding cruise.
Herbert Shonga wedded his sweetheart Dorothy in 2016 and after hosting guests at a lavish reception at Speke Resort Munyonyo, the two went on a boat cruise leaving the rest to enjoy themselves.
Register your wedding
However before you fully decide upon the 'away from church' wedding, there are requirements that you need to acquire as in regards to the law governing marriages in Uganda.
It is mandatory that all marriages that occur in Uganda are registered according to Article 18 of the Constitution. The Uganda Registration Services Bureau is the official body for registering these marriages.
Additionally, if you're not getting married inside a licensed place of worship, you need to get a special license from URSB to gazette the area where you wish your wedding to be officiated from.