By Maria Immaculate Owechi
The journey from Kampala to Masaka is estimated to be a distance of 134.4km, a 2h 28min drive by road transport, according to Google Maps.
In order to avoid traffic jam and the fatigue associated with road transport, Hakim Sseruyange, 33 a businessman working with Oryx Energies in South Sudan and his wife, Jamirah Nakayemba, 26 a wholesale business lady in Kikuubo decided to hire a helicopter to fly them and their entourage from Kampala to Masaka. The couple had their wedding officiated from Kibuli Mosque yet their reception was to take place at the groom's parental home in Masaka.
The date of January 7, 2018, has since remained memorable for the residents of Matanga village in Masaka who flocked the reception venue to have a glimpse of the couple who could afford this luxury.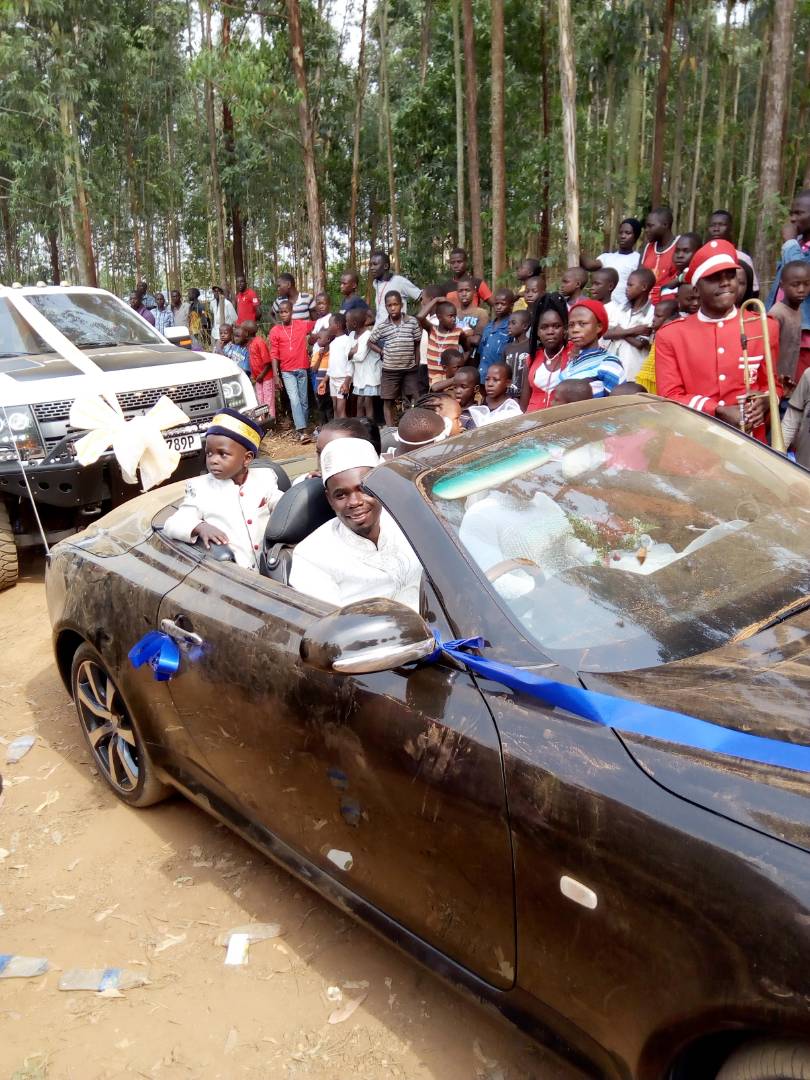 In an interview with My Wedding, Sseruyange reveals that there were no wedding meetings to fundraise for this extravaganza because he had the finances to foot all the bills.
"I felt ready a year prior to the wedding. I told my fiancée to inform her family about the ceremony so that they could make the necessary preparations," the businessman shares.
Courtship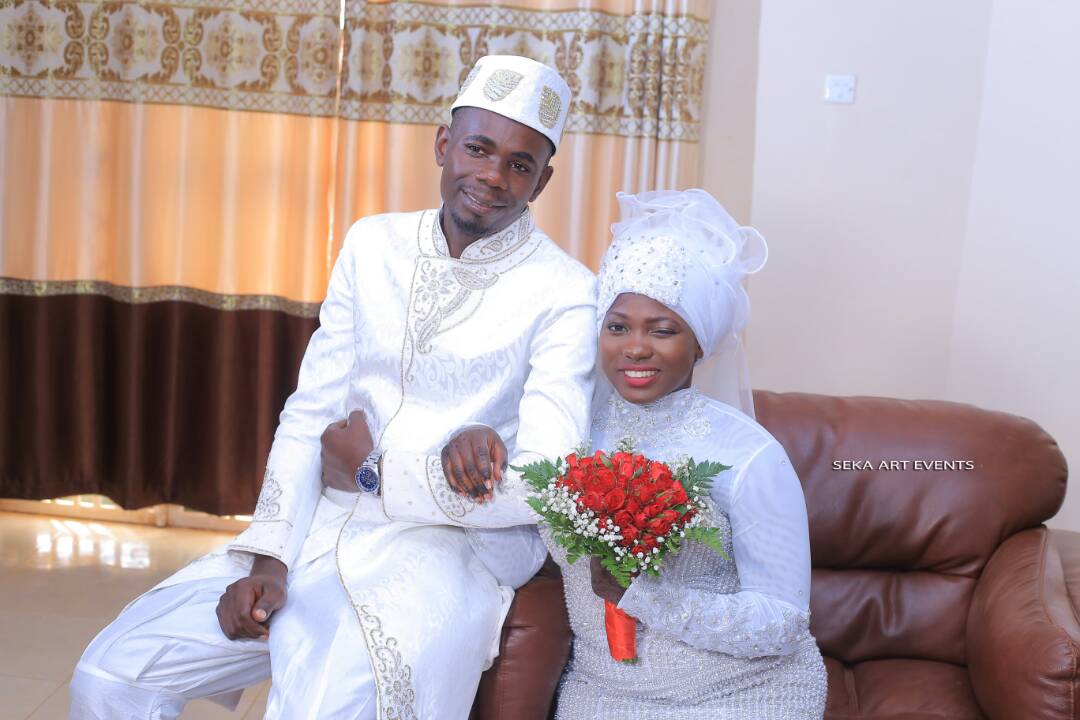 Sseruyange met Nakayemba in 2011 while in Juba, South Sudan where he works. Nakayemba had gone for business.
"It took me two years to profess my feelings and a year for Nakayemba to accept my love," Sseruyange shares.
"Her kindness, understanding nature, beauty and hot figure were the perfect qualities I wanted in a wife," he explains.
In 2013 Nakayemba finally accepted to be Sseruyange's girlfriend and they dated for five years before tying the knot.
The traditional ceremony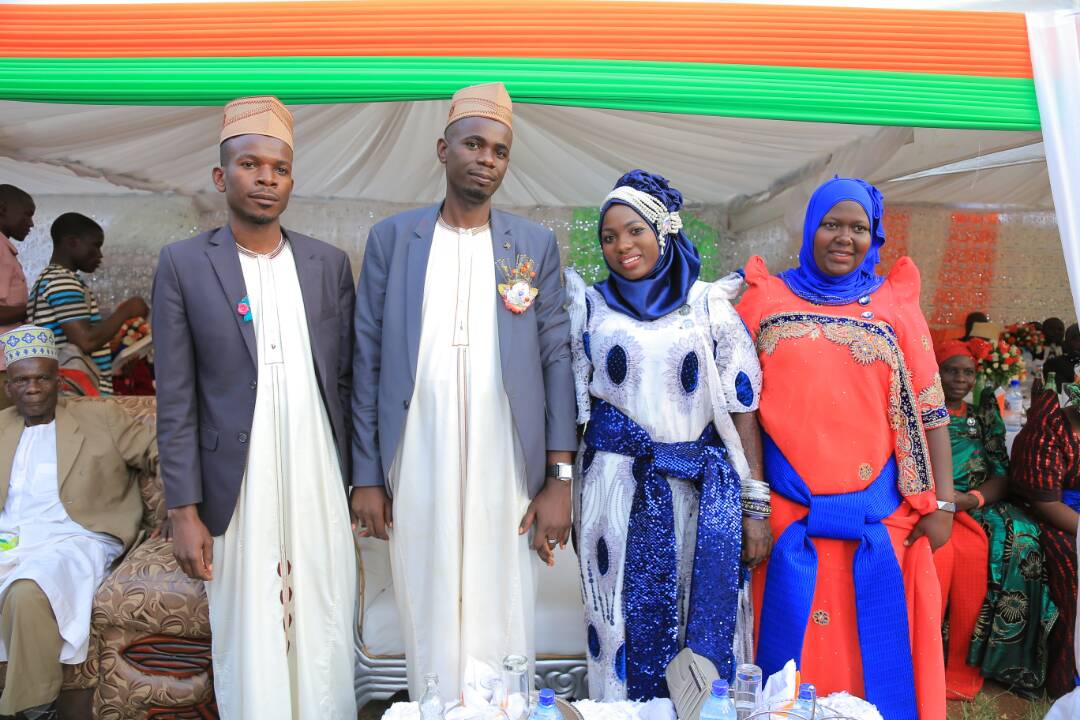 The traditional ceremony took place on January 4, 2018, at Nakayemba's home in Lugazi.
"I was escorted by an entourage of 250 people and took bride price of five cows and Shs2 million for her father. I bought a car for my wife and some additional household items like a fridge, dining table, chairs and many other things for the family," Sseruyange shares.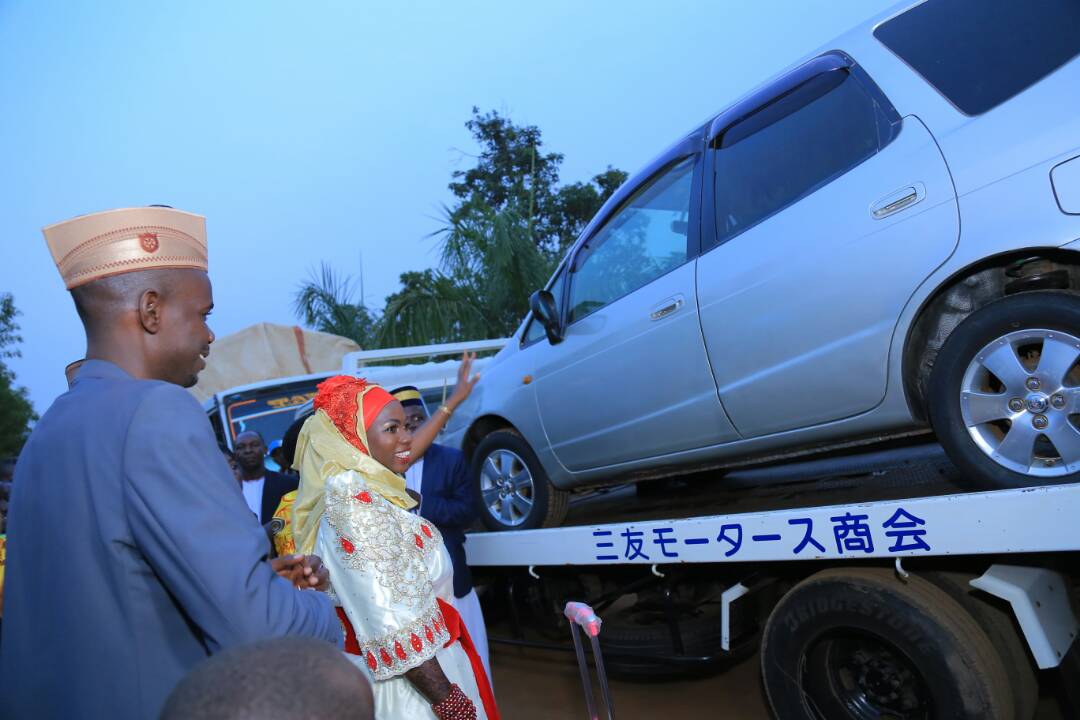 Seruyange says he wanted to give as much as he could to Nakayemba's family because they were giving him something priceless.
After two days, the Nikkah (wedding ceremony for Muslims) took place on January 7, 2018. The groom says both ceremonies (the introduction and wedding) were on a budget of more than Shs100 million.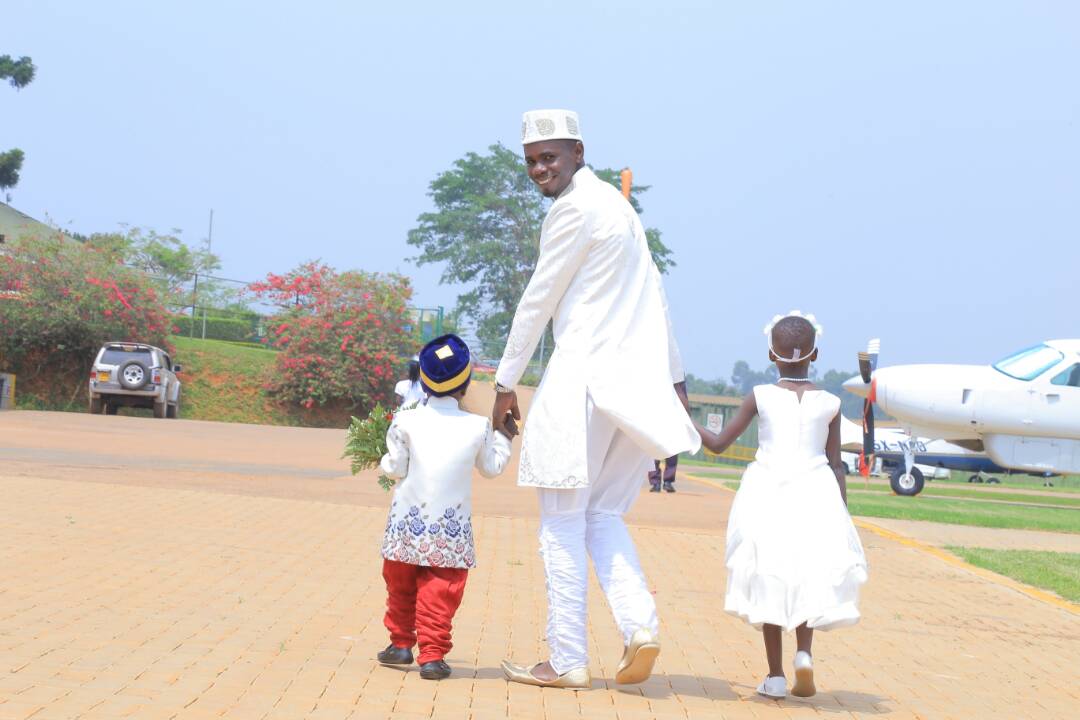 The couple tells their story.
Why did you decide to have your Nikkah in Kibuli and the reception in Masaka?
Seruyange: Kibuli is where I pray from, yet I wanted to make the people of Masaka happy and give some of them a chance to see an aircraft for the first time.
The helicopter was also a request from my wife. She wanted her wedding to be different.
How many people did you invite?
Sseruyange: We invited more than 3,500 people to our ceremony.
Did you involve a wedding planner?
Sseruyange: No, we didn't. It was my sisters and wife who helped in coordinating everything since I wasn't in the country. They decided to use Lwasa Events based in Masaka to provide all the services from the tents, decoration, chairs, music systems to the catering.
How much did you pay Lwasa Events for their services?
Sseruyange: I do not remember the exact fee but we would negotiate every item differently and pay for it, although we made sure it was all under the same company. I remember the music system was Shs 3.5m for two days (kasiki and wedding) and the décor was Shs4m.
Were all the services done to your expectation?
Seruyange: Yes, everything turned out well. Lwasa Events did a good job.
What does it take to have a helicopter for a function?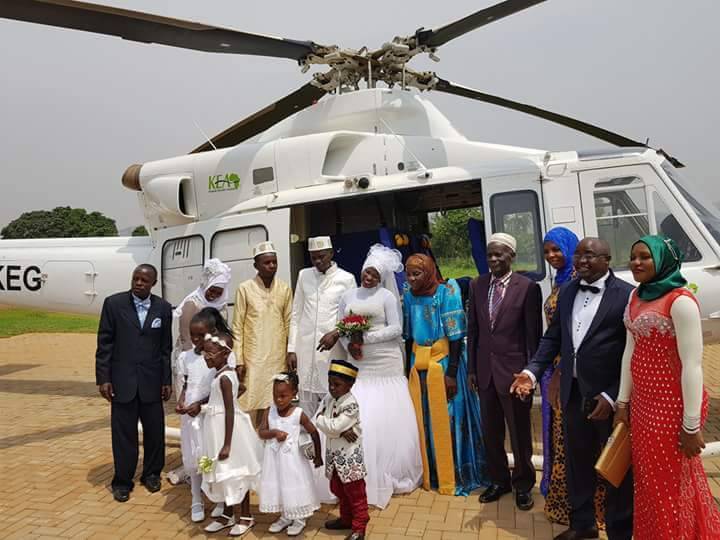 Seruyange: Getting paperwork to use a helicopter is not easy. You have to get clearance from the LC1, 2, 3, 4, 5, the police, the Resident District Commissioner(RDC), The District Internal Security Officer (DISO) and so forth.
How much does it take to have a helicopter at your function?
Sseruyange: Hiring the helicopter was the most expensive item on my budget. It costs $6,000, an equivalent of about Shs22 million per hour. We used the helicopter for two hours. One hour for travelling and another hour so that we could take pictures with it.
What were you doing on the eve of the wedding day?
Sseruyange: I was in Kampala resting for the next day. I could not attend the kasiki (stag party) that was organised for me in Masaka.
Nakayemba: I couldn't sleep at night because I was thinking of how the big day will turn out.
How did you choose your entourage?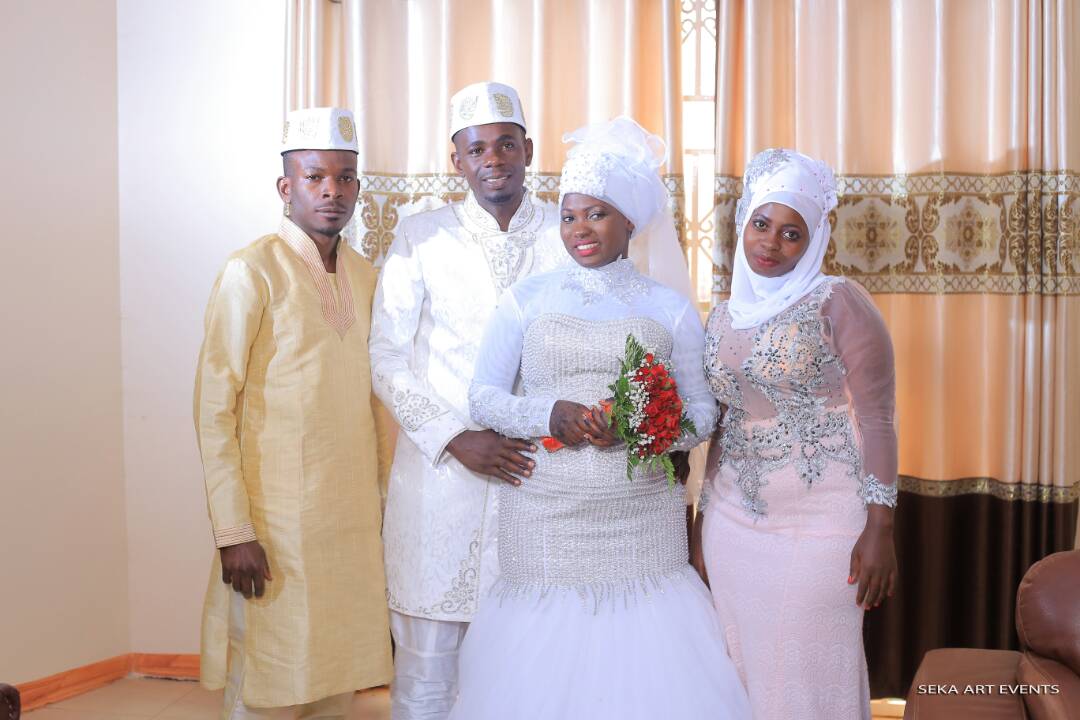 Sseruyange: I chose my elder brother Baker Sseruyange to be my best man plus six groomsmen and a page boy.
Nakayemba: I chose my sister and best friend Janat Nabuufu to be my matron. The other six bridesmaids were also my close pals. They love me dearly and I was free around them. I also had two flower girls.
How much did your suit cost?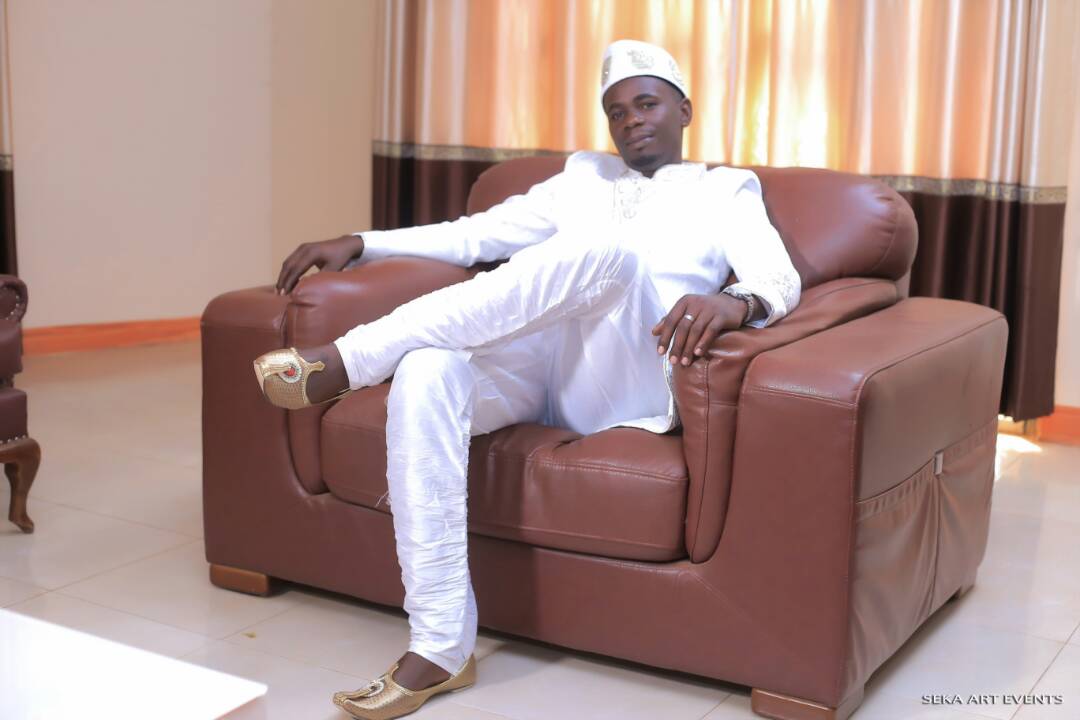 Sseruyange: I did not wear a suit but rather an Indian outfit which my sister, Rukia Najjuko bought for me, so I am not sure how much it cost her.
What did you base on while choosing your wedding attire and how much did it cost?
Nakayemba: I just wanted to look unique and elegant because it was my day, and decent so that my religion is respected. The wedding dress cost me Shs5 m and the changing dress cost Shs2 m.
Where did you do your hair and make-up?
Nakayemba: I did my make-up and veiling from Shimaz Muslim Brides located on Mabirizi Complex but I don't know the cost because my husband paid for it.
How big was your cake and how much did it cost?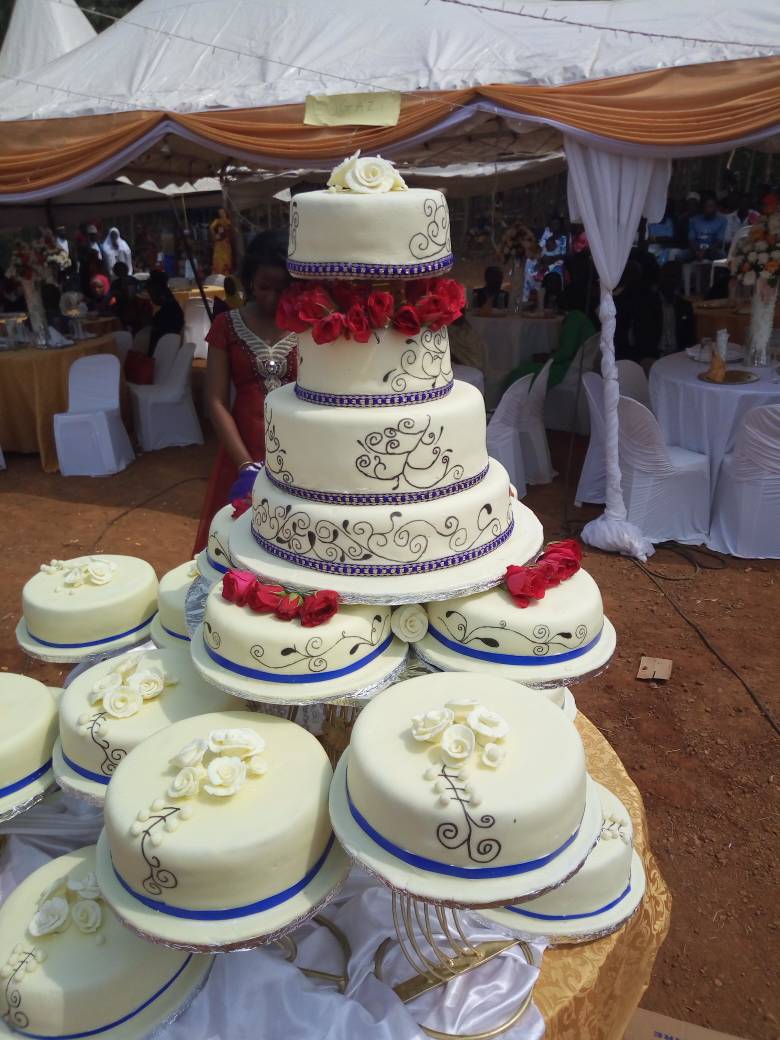 Sseruyange: The wedding cake was 26 tiers and it cost me Shs 2.5m.
What type of cars transported you to the mosque?
Sseruyange: We were transported by two cars, a Ford pick-up and a Benz.
Did you have any fears for the day?
Sseruyange: I feared the helicopter may refuse to take off yet many people in Masaka were waiting to receive us.
Nakayemba: Since I am a shy person, seeing very many people waiting to receive us as we got off the helicopter frightened me. I could not believe it was true. It was like I was dreaming.
What did you enjoy during your ceremony?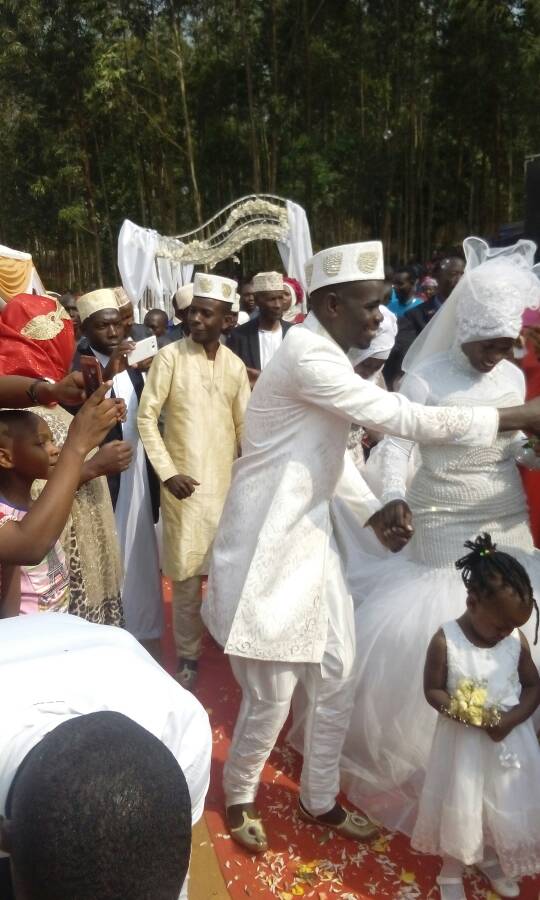 Sseruyange: I enjoyed seeing my parents alive and happy to witness my ceremony. I thank Allah for this.
Nakayemba: I enjoyed seeing our families happy and being honoured with such a grand celebration. I also enjoyed being near Sseruyange as we walked through the crowd that welcomed us.
Did you have any challenges during the ceremony?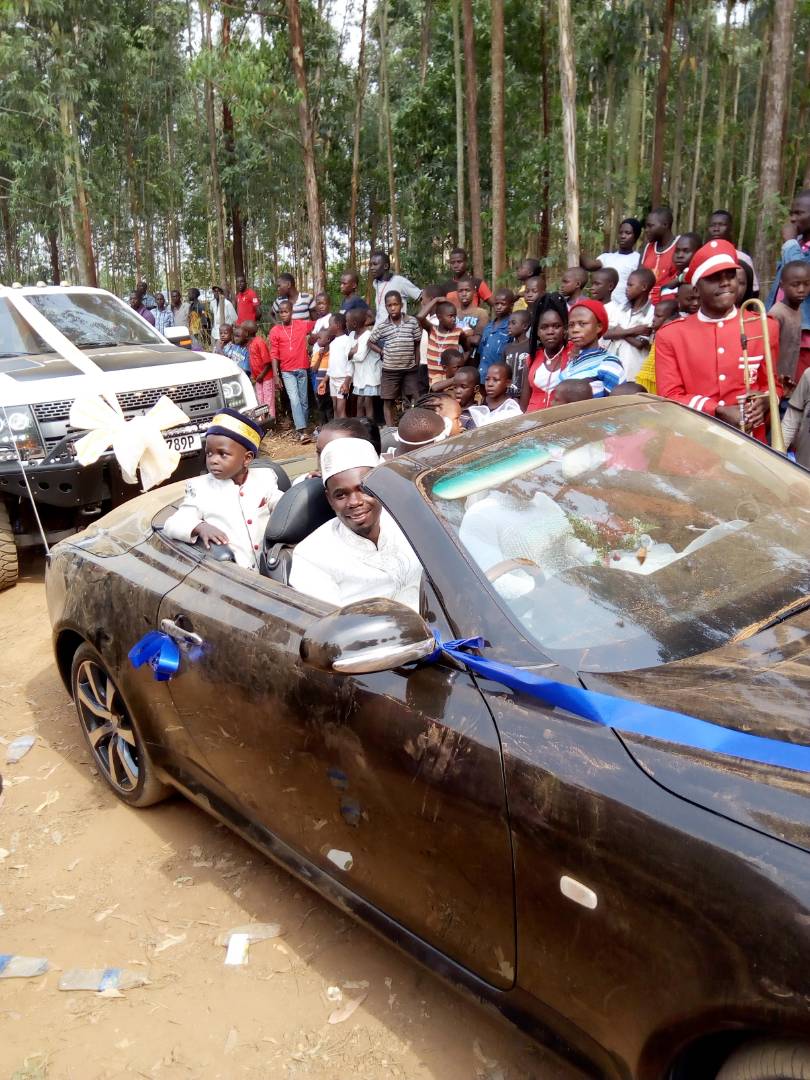 Sseruyange: Alhamdulillah!! Everything was on point as planned.
Nakayemba: Everything was fine except for the fact that there were very many people so I could not greet and talk to all my invited guests which I would have loved. Some may have taken it as an ego problem.
Did you go for honeymoon?
Sseruyange: No, we could not because I had work duties immediately after the ceremonies. We are planning to have one in December this year, Insha Allah when we are going for Umrah, the holy trip to Mecca and Madinah.
What advice do you give to couples intending to get married?
Sseruyange: Hiring one service provider for everything like we did cuts down on stress.
Nakayemba:  Couples should be patient and trust in Allah for everything is possible with him.