Harriet S. Okot
The moment you collapse, exhausted, into the bridal car and head for your honeymoon suite, the wedding is over. Hard to believe six months of planning, meetings, millions of shillings and kilos of flowers were all spent on this day. You will only wear the gown once; within a week, the flowers will have withered and the only cake you'll be cutting from here on out is at your children's birthday parties. Of course, you'll still have the photos. In years to come, when you wistfully look back on that special day long ago, you can at least pull down your wedding album and relive the memories.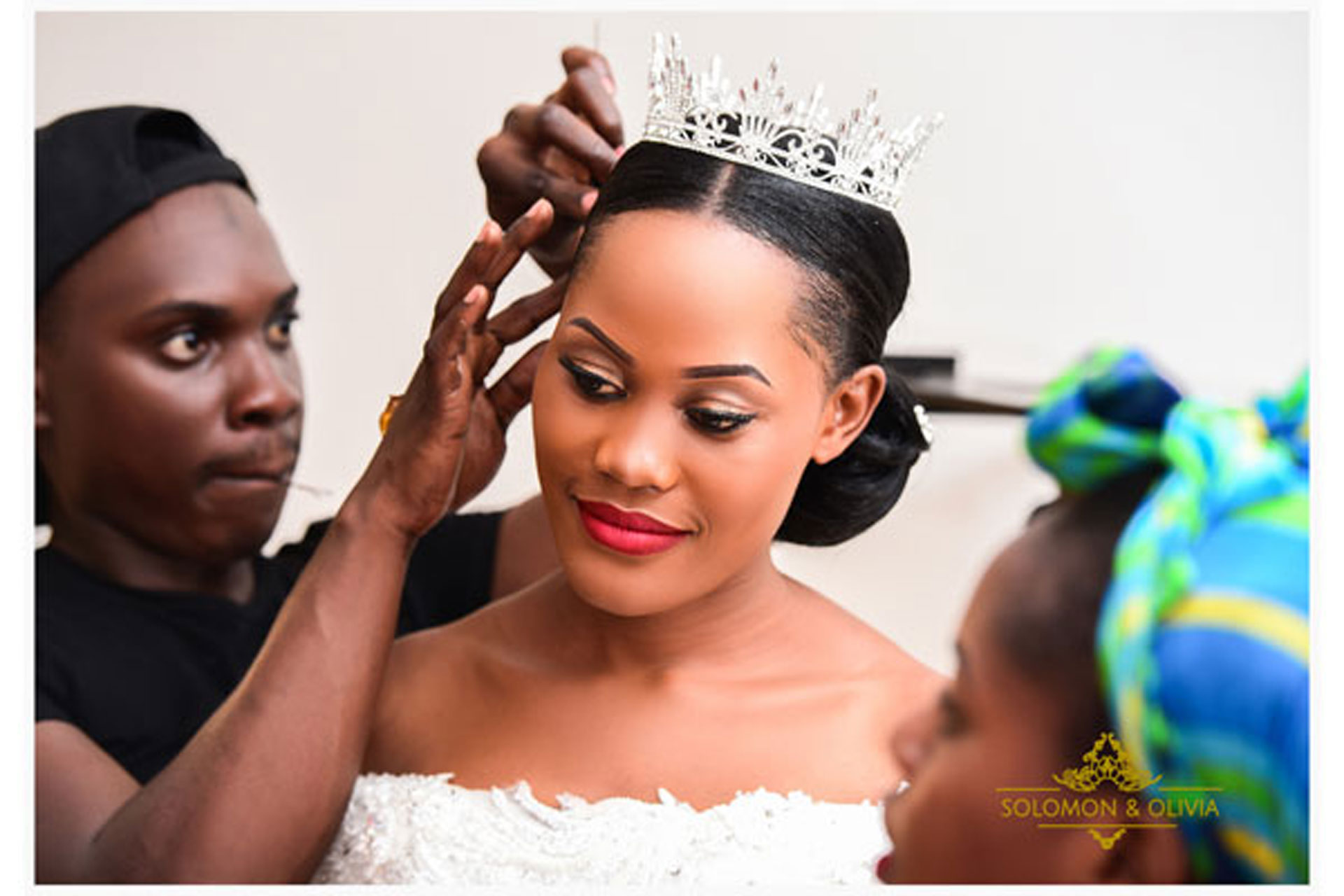 Which is why they'd better be good. In these times of the ubiquitous personal digital camera, you might be tempted to cut corners by doing the photos yourself. Think long and hard before going that route: Your little Sony might take wonderful snaps and your trusty nephew has kindly volunteered to take on the job, but believe us when we tell you that you will probably be disappointed with 98 percent of the photos of your big day. Wedding photography takes experience and a particular attention to detail. In short, it takes a professional.
Before you walk into a photo studio and hire the first person you see, there are a few things to consider. Adonca Byaruhanga, manager of Dolico Photo Studio, suggests that you ask yourself a few key questions before you set out shopping for a wedding photographer. How much money have you budgeted for photography? What kinds of coverage do you want—video and still photography or just the latter? What and who do you want photos/video of—the ceremony, the reception and everything in between including behinds the scenes shots of the bride preparing with her maids, or just the highlights? Lastly—and this is one many brides fail to ever consider—what sort of photos are you aiming for—what style and tone?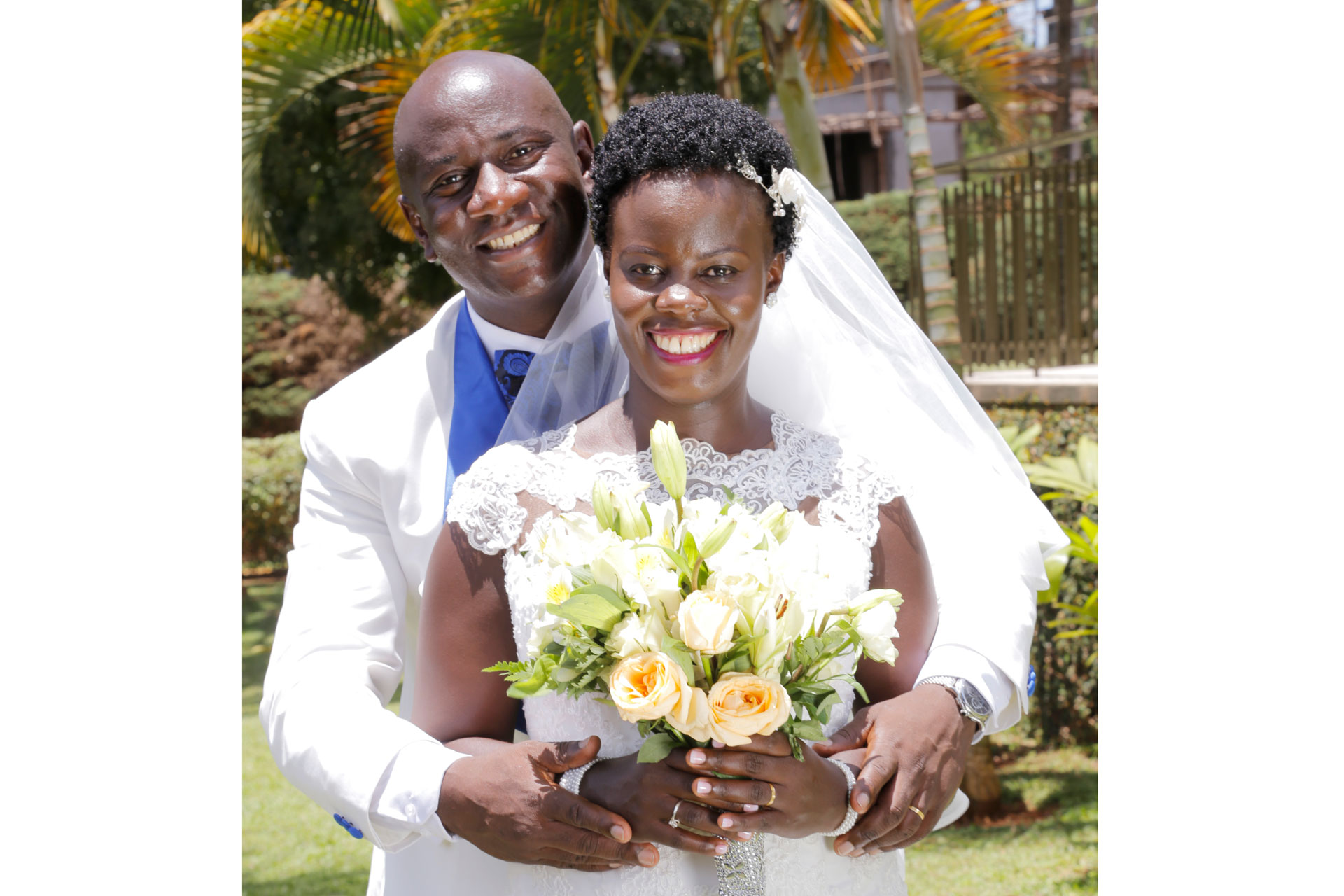 Would you like mostly candid shots of you and your guests enjoying themselves or are you the sort that wants every shot posed for? It's important to remember that although you want to trust a certain amount of decision-making to your photographer—after all, he is the pro—they're your photos. Too many wedding photos, in our opinion, look exactly the same as everyone else's. It's okay to tell your photographer you want something more than the standard shots of the wedding party lined up in formation. Don't be afraid to include some funny shots, some romantic shots, some that bring a tear to your eye—in short, make the photos yours. Shopping for a cameraman is different than choosing table clothes or tasting cakes because obviously, you can't sample the goods in advance. What you can do is ask to see the previous work of all photographer candidates, and, while we encourage you to consider all kinds of photographers (not just wedding studios) do make sure at least some of it is of a wedding.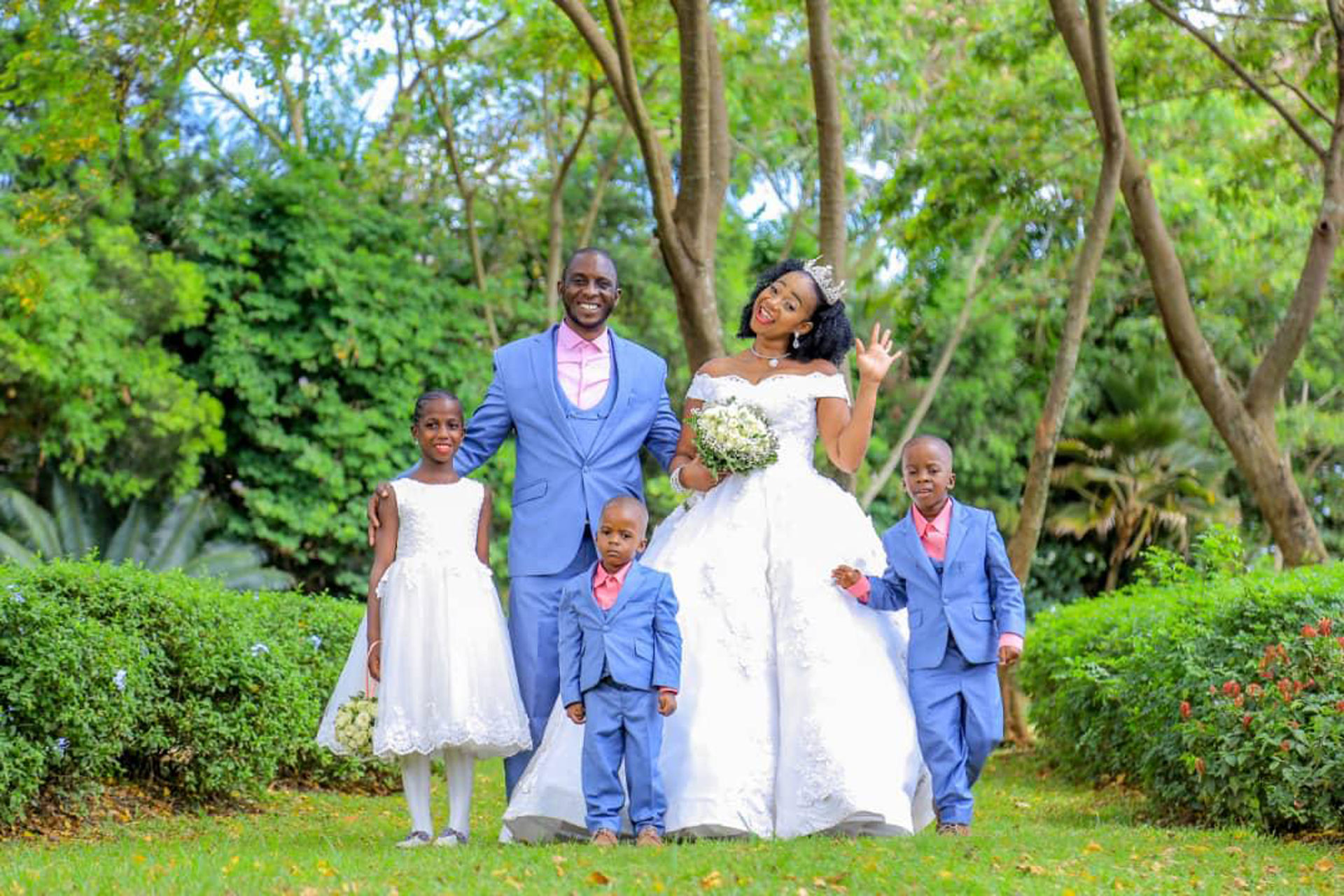 Would you be happy if you were the bride in these photos? Is their quality of a caliber that you feel comfortable hiring this person/studio to capture your special day for all eternity? If you hesitate even for a moment before answering yes to either of these questions, you should keep shopping.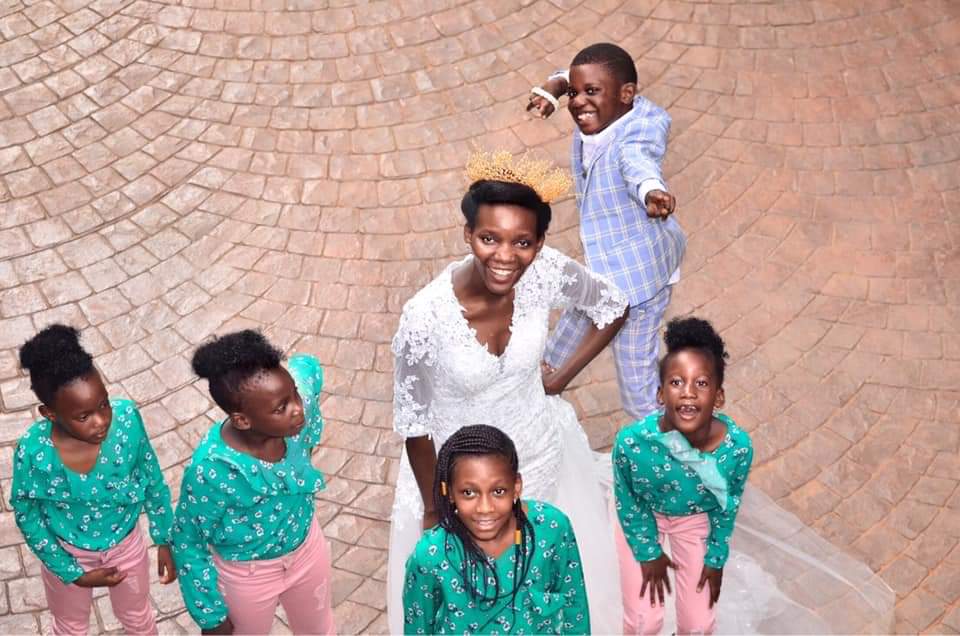 Mugumya Dyer of Dream Vision Studios offers a few more tips on how to hire a wedding photographer. What experience does this person have? Are you employing a young intern or someone who has years of experience shooting weddings? Remember that you're looking for a creative mind, someone who has an eye for catching a moment. Don't feel shy about questioning a candidate exhaustively about his previous work. Asking for references can also help. Ask what kind of ideas she has. How would she describe her style? When you look at her portfolio, do the photos reflect a range of skill—studio photos to candid shots, formal and casual? Is he able to work in various styles, i.e. black and white and colour?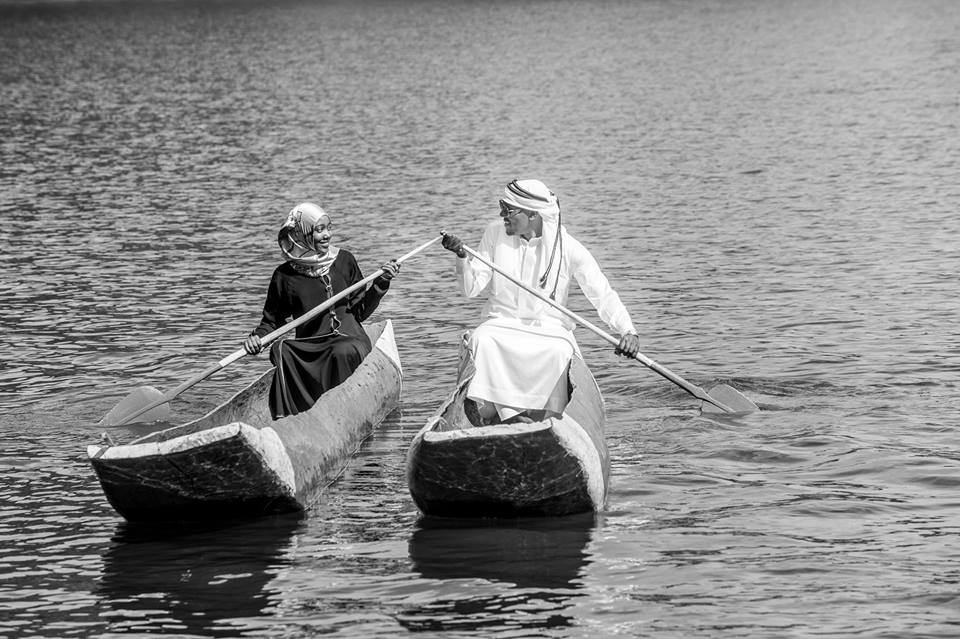 Before you sign a contract, don't forget to read the small print. It's tempting in the heat of wedding planning madness to glance at a brochure with prices and choose the first package that suits your budget. But some arrangements might, for example, require you to transport the photographer. Do you have a dress code you'd like your photographer to observe? Make sure your contract stipulates what happens if he shows up late or not at all (Don't believe it can't happen.) Also, know exactly when you'll receive your photos and in what form. Some couples insist on a contract that dictates they be compensated if the photographer fails to deliver. While you'll be required to at least leave a deposit, we recommend that you withhold full payment until delivery.
Dyer of Dream Vision Studios adds that couples, particularly those with a prominent public profile should he aware of paparazzi who slip into functions posing as hired cameramen. According to Dyer, this not uncommonly happens at functions every day to regular people as well as famous ones. The phony photographer proceeds to shoot the entire function and then begins offering the photos to your guests at a hiked price. Ushers and members of the wedding party should be made aware of who the hired photographer(s) is/are to guard against this embarrassing phenomenon.
A good photographer should be able to produce good shots in any weather conditions or lighting. For posed photos, he should be creative—but don't assume he's going to know that you want a shot of all your bridesmaids peeking from behind a tree.Talk to him before the wedding if there are any special shots you have your heart set on, says Byaruhanga of Dolico Photo Studio.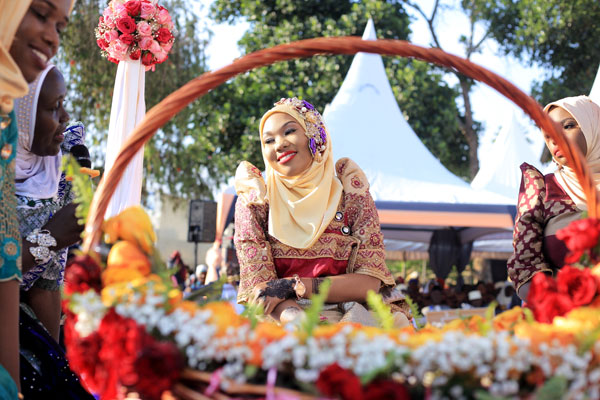 Bear in mind that there are still two options for photos: digital and film. Digital photos are, of course, easier to edit and store. But there are some who still take photos with film, arguing that they have a different "quality" than those taken digitally. It's possible to get great photos in either medium, but know which one your photographer is using.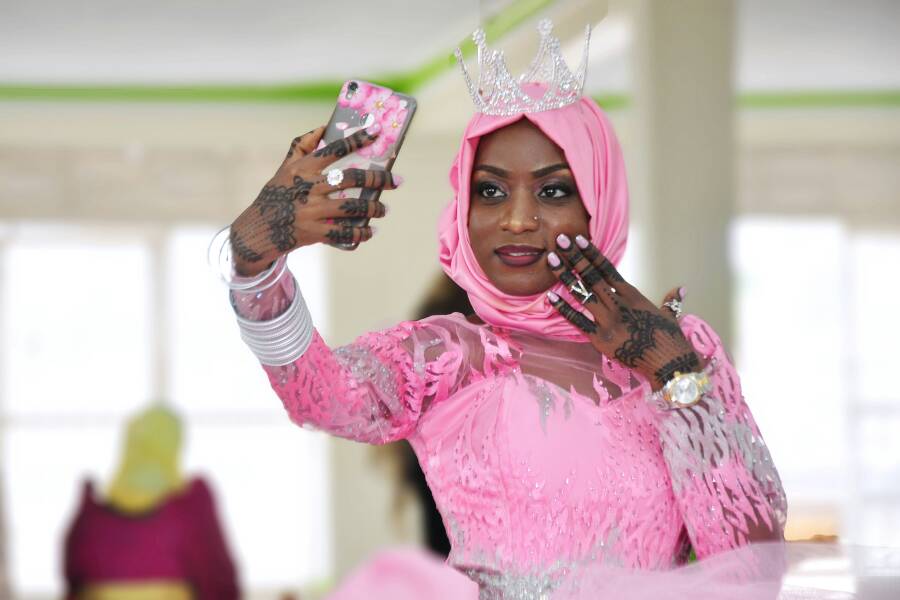 Choosing photos can be a tedious and difficult process for couples, which is why some studios have a policy of simply choosing for them, producing an album and handing over the finished product. Think carefully before you go with this option. While choosing your own photos amounts to more work for you, you'll likely end up with a better product in the end if you pick them yourself. The photographer can still give his input and advice—but you'll be adding something he can't give, which is a personal knowledge of the subjects.