Whether you plan it around lines or colour themes, your wedding cake is the center piece of your reception and you want nothing less of adorable when its done with. A cake is something that will make your guests' mouths water at its sight with promises of how lovelier the later part will the reception will get. This is why your cake should look tastily beautiful. A promise…
Here are ideas of what tastily beautiful should look like;
The black and white cake
Black and white have always been universally golden colours. Colours that can used to tone down or create a  flash of something. Of course, it goes without say that we are looking out for their splashy side in a wedding cake. To make this, you will have to play around with the two colours un designing either lines shapes or art.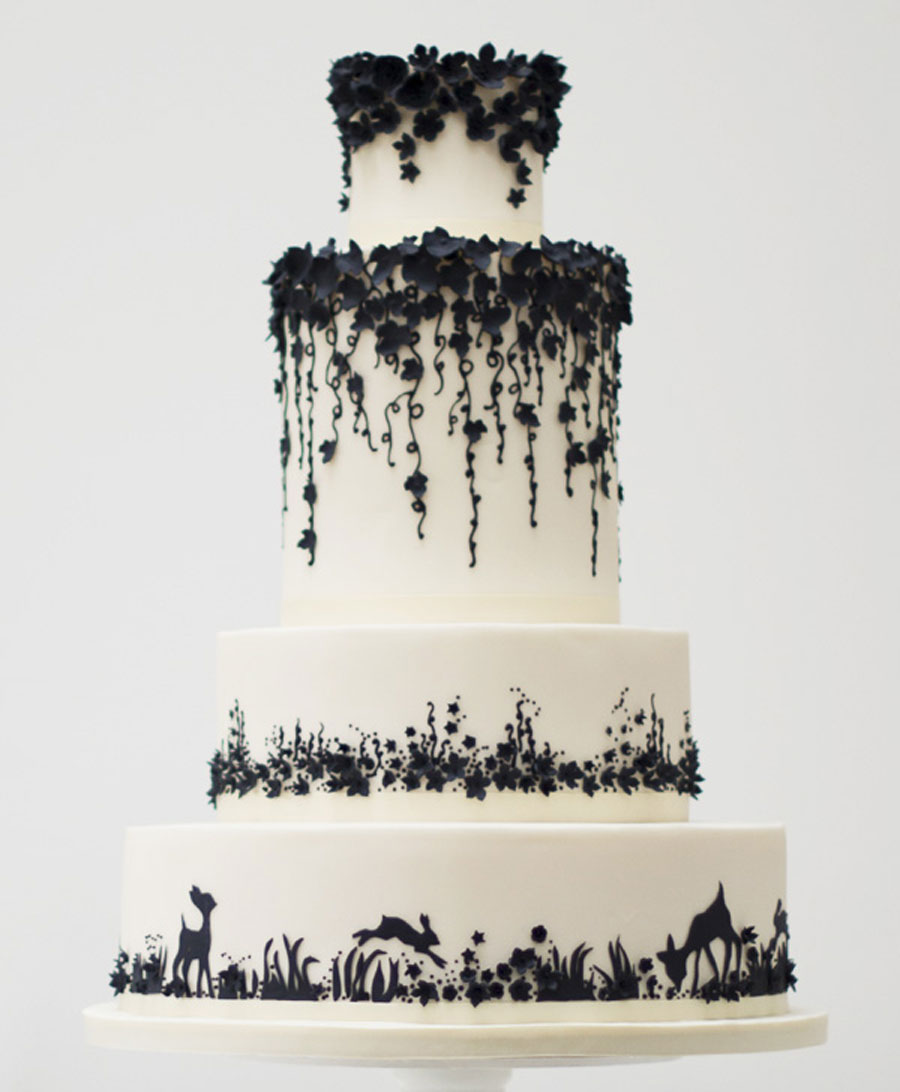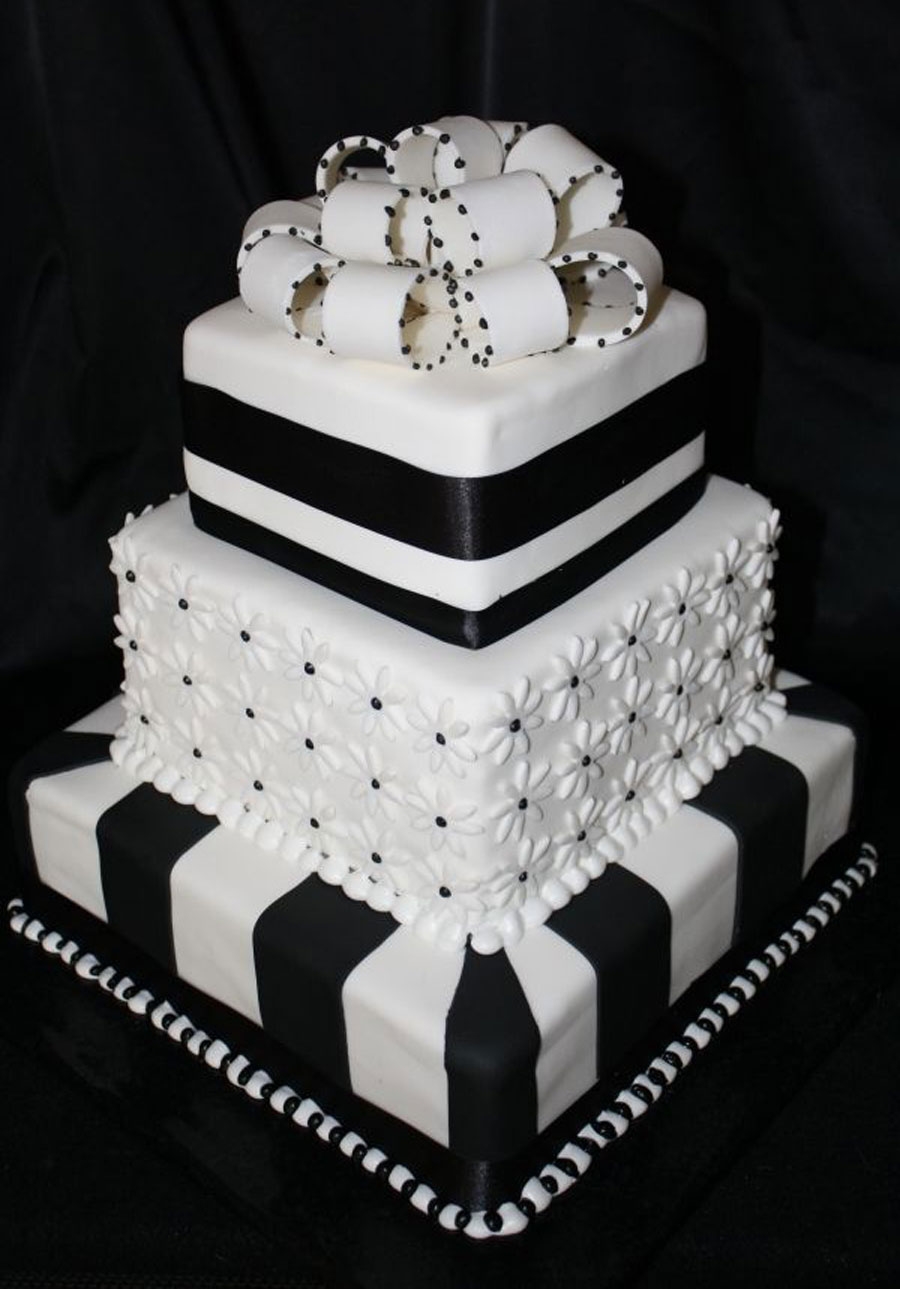 Wedding dress cake inspiration
A wedding cake inspired by the bride's dress is the definition of a bride owning her day. With all the whites, fluffs, stones and ribbons that can be blended together, this cake screams "Its my wedding!" The baker will usually make it with a few details from the bride's dress bringing out the idea of coordination even more. Plus it doesn't have to be complicated, it just has to match.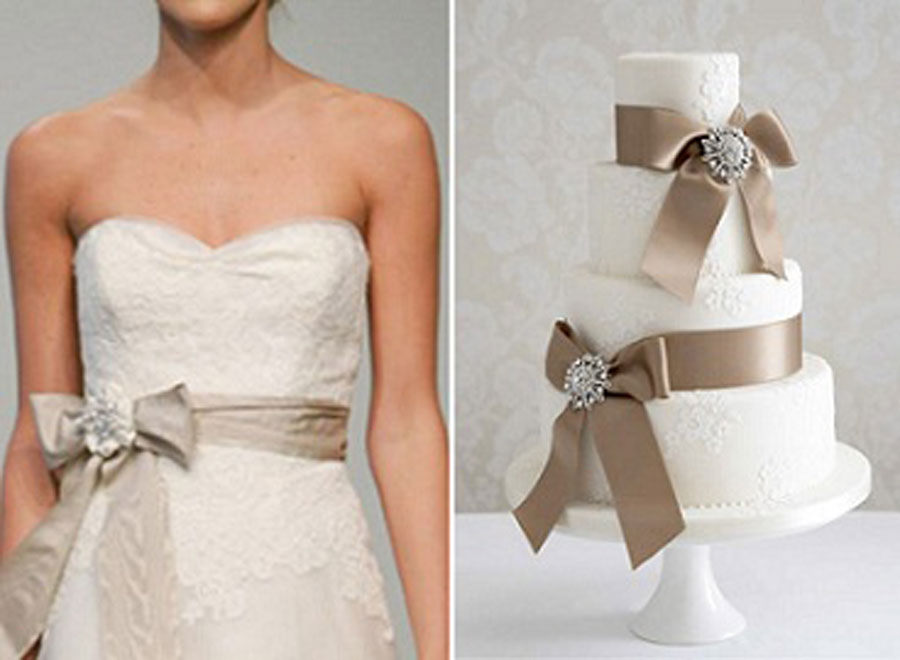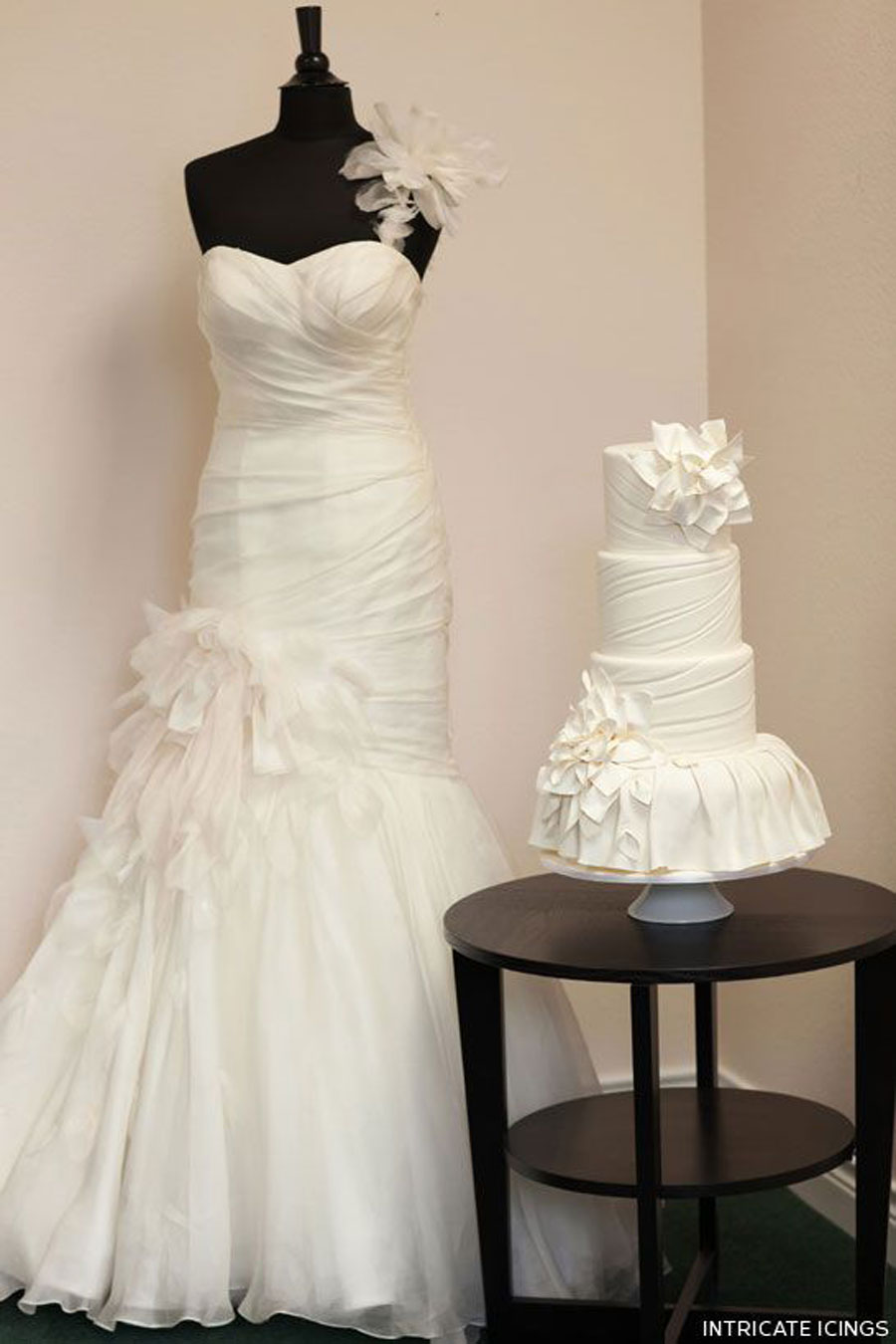 African themed cake
This type of cake represents your recognition of culture at your wedding which is normally branded with  modernity. The African themed cake is perfect for inter-racial marriages where one African party may want bring out their origin, or their partner's desire to honour their better half. This theme is also perfect for a safari wedding them and a traditional wedding.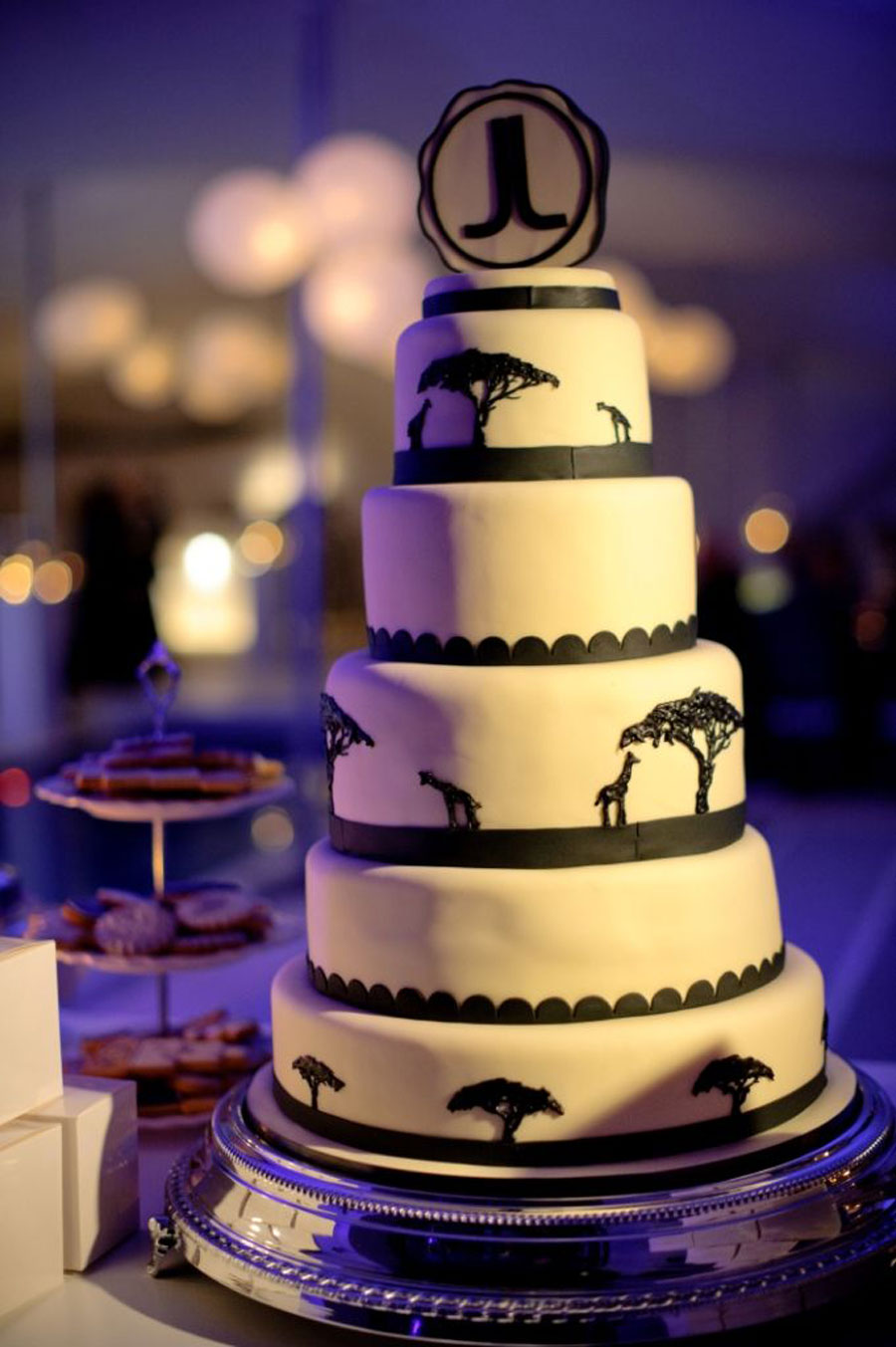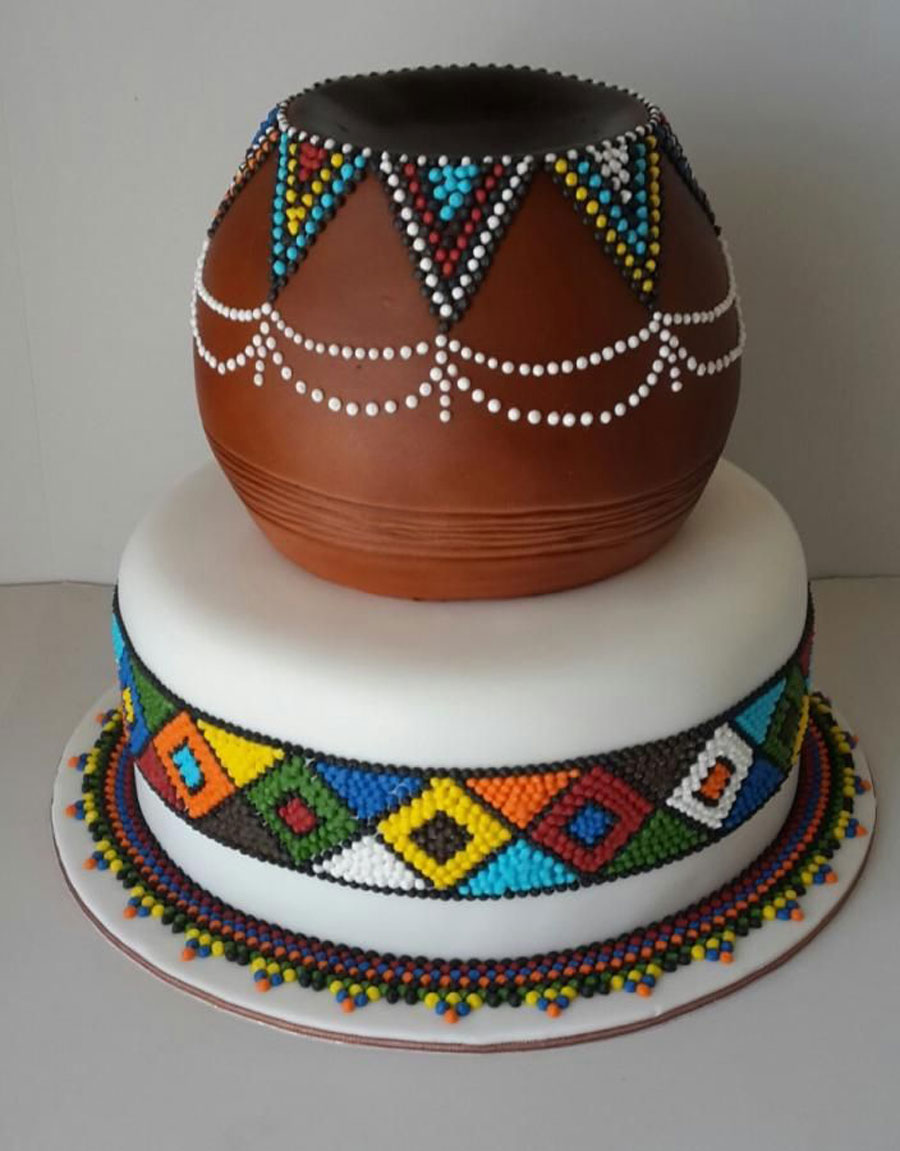 Nature inspired cakes
These cakes are as yummy looking as they are beautiful. They are often decorated with flowers, fruits or leaves art. Nature inspired cakes are fit for garden weddings and will make your out-door reception even lovelier.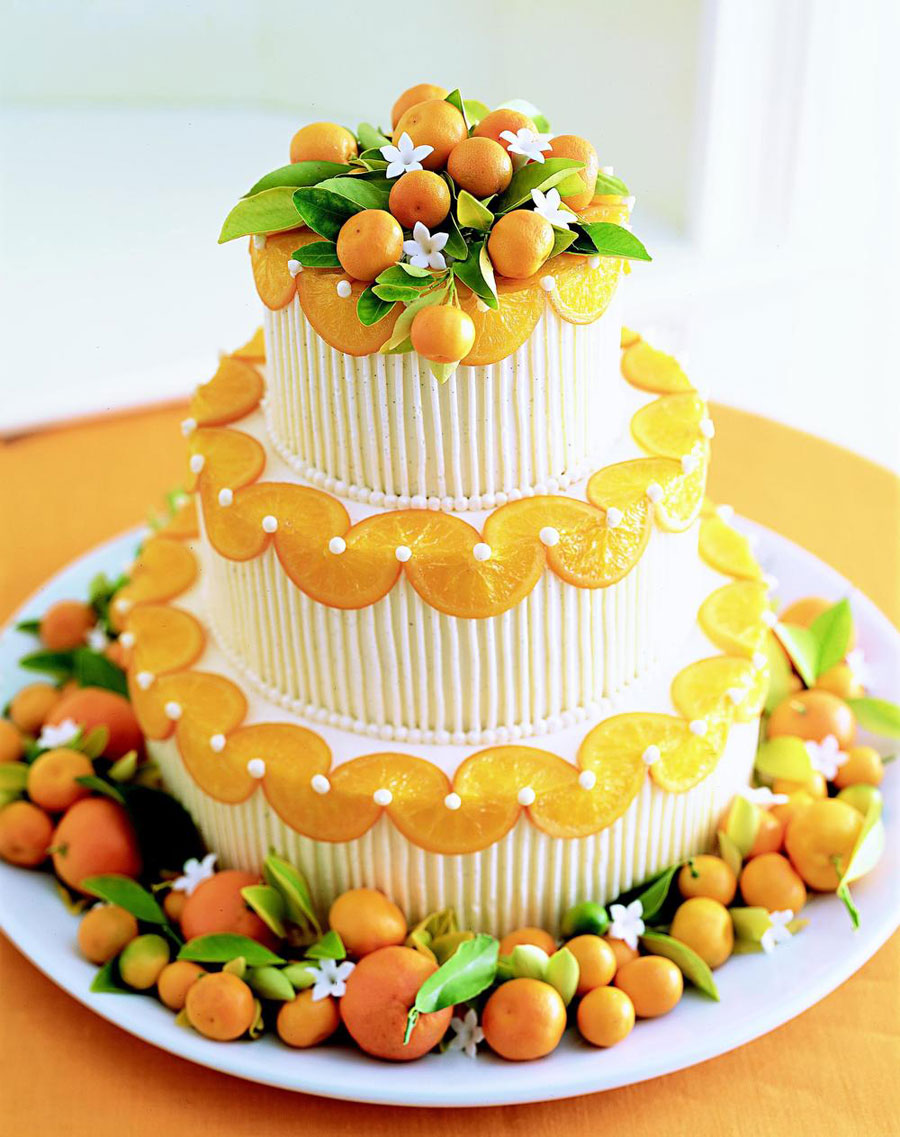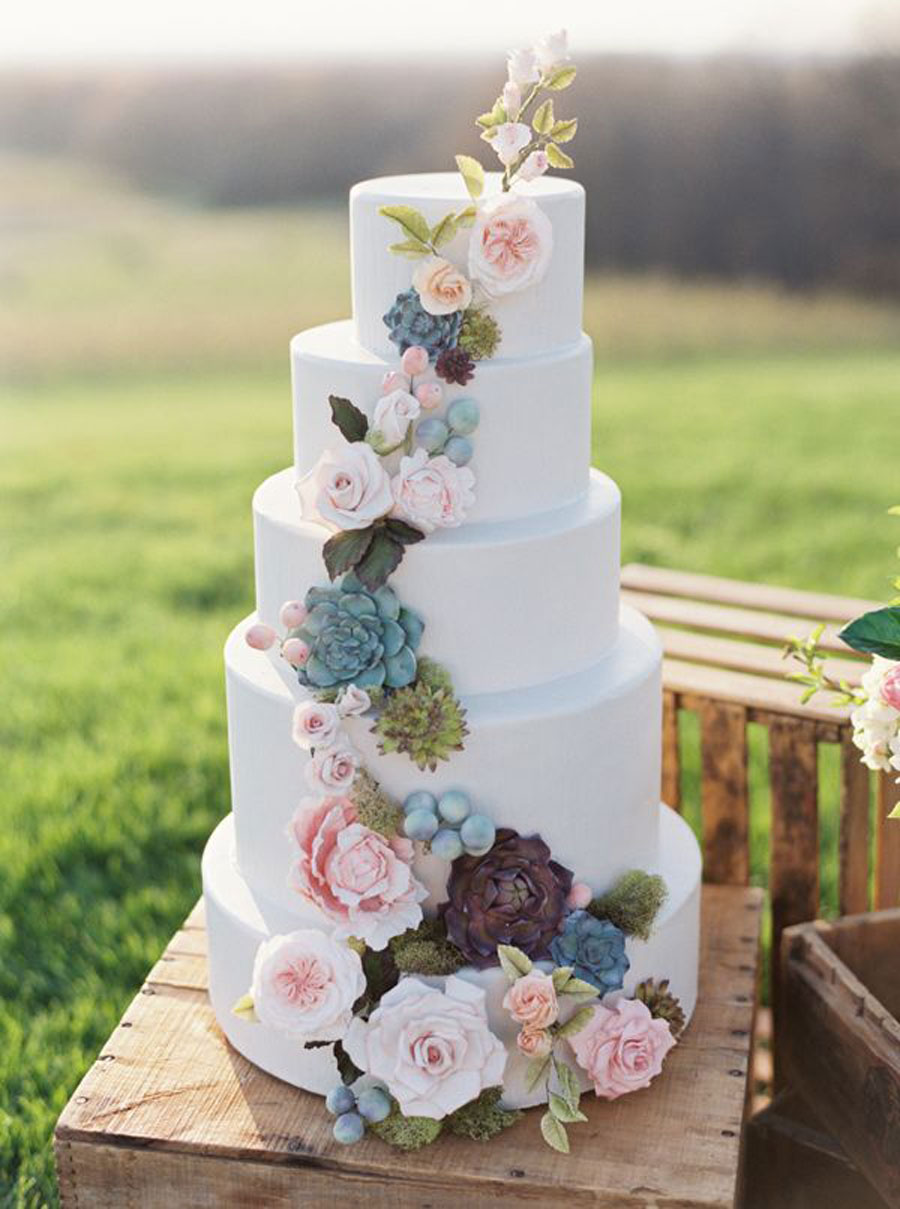 Metallic colour cakes
Metallic colours are the new cool in the cake world. Whether you want it golden, rose golden, silver or simply rustic,it id hard to go wrong with this choice. The blending of these colours will make your  wedding cake a sight to behold.