By Carolyne B. Atangaza
Most girls dream of their wedding day. They dream of their dress, the guests, the music, the food, but most importantly they dream of how great they will look. What kind of accessories they will have, and how they will wear their hair and makeup.
Every bride wants to look their best on this day because they are the centre of attention with people coming from far and wide to witness their day, plus, numerous pictures will be taken that will be there for posterity. Much as you might look great naturally, on this day you want to aim for perfection. This is why you need makeup which will hide your flaws and enhance your great features.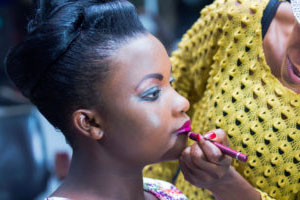 According to Faith Muwanguzi, a makeup artist, there are different types of makeup such as bold, vintage, classic, glamorous, casual, and edgy among others to choose from. She observes that it is not easy to choose a look simply by looking at it or touching the makeup. "A bride should go through makeup trials or test runs where they actually wear it and feel it on their skins and make a choice depending on whether it is light weight or heavy, natural or overly done, or whether it compliments or clashes with their complexion," Muwanguzi advises.
But most importantly, Muwanguzi cautions brides-to-be not to change their appearance drastically.
"If you like wearing red lipstick, this would be the perfect day for you to flaunt your favorite lipstick shades. The most important thing for you is to look and feel perfect on this special day, but at the same time, you also must look and feel like yourself," she adds.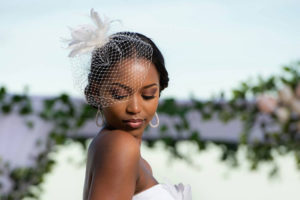 As a rule of thumb, Racheal Turyahika, proprietor of Makeup by Rae, says makeup should first and foremost suit the person and what they are wearing. "I try and keep the colours within the same colour family. Like different shades of pink and purple, or red and maroon," she explains. The style of the dress is also a big consideration when choosing one's makeup. If you choose a classic gown, you can go with a soft and delicate look to compliment the look. A modern gown will look great with popular, new-age makeup. A vintage gown looks great with barely there makeup; go for neutral tones and nude colors.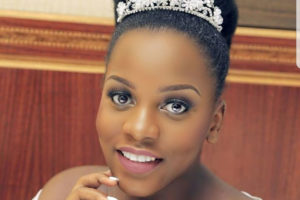 It also helps to consult a professional makeup artist to help you make these choices. Turyahika says before she can help a bride choose a look, she first gets to know them and what they want to achieve on that day.
"By the time they come to consult with me most times they already have an idea of what they want to look like or have seen someone I worked on and may want something similar. Where need arises we schedule a makeup trial and this helps them get a better idea of what they want," Turyahika explains.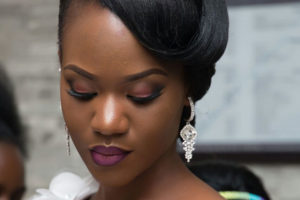 Muwanguzi encourages the brides-to-be not to simply settle for the first look they get but to try at least three different ones until they find one that looks great on them. "A third party, for instance a maid of honour or a relative or friend with knowledge about makeup should be available during these trials to give an unbiased opinion," she advises. Pictures of the different looks should be taken and comparisons made at a later time.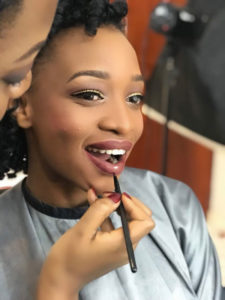 According to Turyahika, to get the best results from your makeup on your wedding you need to look after yourself. "Drink lots of water to keep the skin well hydrated and give it a healthy glow. Eat right, exercise, go for steam and try as much as possible to avoid stress because this can reflect on your skin through break outs like acne. Consult a dermatologist in case you have problem skin," she advises.
How much should it cost?
There is no standard fee for what makeup should cost. Some people charge as low as Shs25,000 while others charge Shs100,000. "You have to factor in the cost of the products the makeup artist uses and the cost of running the business in general. All these factors determine how much a makeup artist will price their services," explains Turyahika.