Harriet S. Okot
After the ceremony, many brides get rid of that confining white gown and adorn themselves into something more appropriate for partying the night away. But how about the man standing next to her? He too deserves to look ravishing in the photos and in the eyes of all the guests. True, most men put an adequate amount of time, effort and money into a decent looking suit or tuxedo but few make the effort when it comes to the changing attire.
After the guests have eaten, the love birds usually vanish with their bridal parties and return a few minutes later wearing new attires. They usually come back with a more relaxed look. Some couples choose to wear matching outfits. What matters though is that the you are comfortable in your changing attire.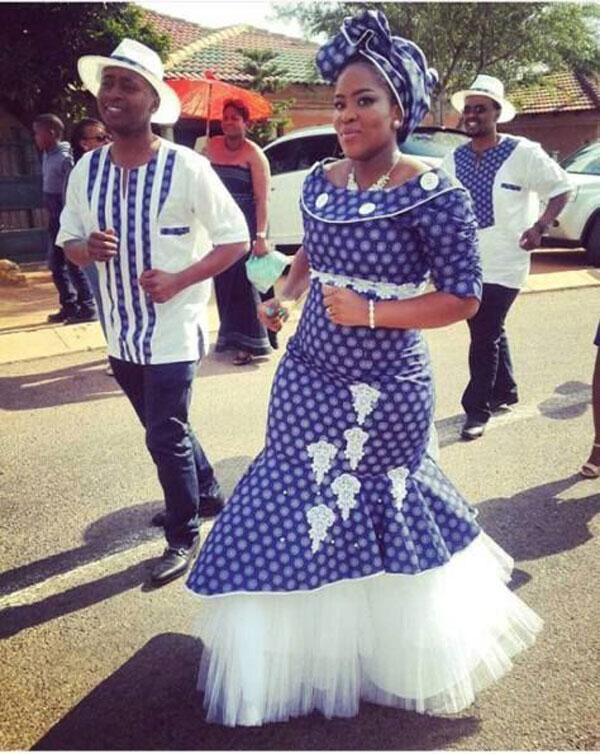 Some couples, of course, might not feel comfortable with the whole matching outfit theme. That doesn't mean the groom must stay in his tuxedo all evening long! Award winning Ugandan Fashion designer Kasumba Latif says; "Changing on the wedding day does not require one to be blessed with a fashion gene." Rather it does need someone to have the desire to look good and leave a lasting impression. Here are the pointers for a good groom's changing attire.
Just change the shirt
One option is to change just your shirt—or upper body garment and keep the trousers you wore during the ceremony. That's perfectly fine—just make sure, of course, that the new shirt matches your suit trousers.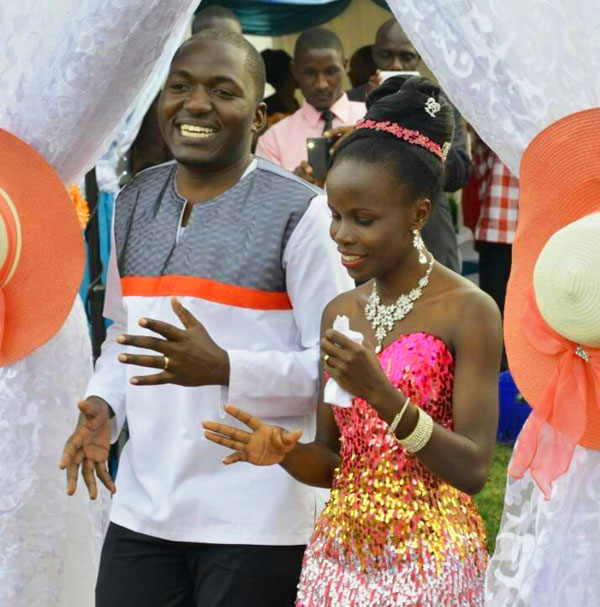 Colour of the attire
When it comes to colour, there are some shades that are safe for all men, no matter their complexion. These are white, beige, coffee brown, and blue. Brighter hues are a bit more complicated, as are patterns: Some designs clash with some skin tones and even builds. Don't hesitate to ask the opinion of someone you trust when it comes to deciding what is and isn't your colour.
Material of the attire
If you're going to kick back and relax and get your groove on, good quality cotton or linen will be your first choices. You don't want to be dancing in a material that makes you scratch. For both wedding and changing wear, prudent grooms—especially those who tend to perspire heavily—should avoid certain fabrics, such a synthetics and satin.
Consider a back up shirt
Whatever you wear, do also consider having a backup shirt, just in case. Even if you're not usually a "sweater", many brides and grooms find themselves far more nervous on the big day than they ever expected— and many people sweat when they're nervous. And what if someone spills red wine on you 30 minutes into your reception? Having an extra on hand to change into in the event of an emergency will, if nothing else, give you peace of mind.
Size of the attire
Whatever you wear, make sure above all that you get your size right. You'll look ridiculous in a baggy shirt next to a bride in a slinky dress that hugs her curves in all the right places. When buying a shirt or getting something custom made, make sure you're measured precisely with a tape measure (Men's dress shirts and outer wear are fitted specifically; if your tailor or shop salesman doesn't do this first thing, he probably doesn't know what he's doing and you should find another quickly.)
Consider changing the blazer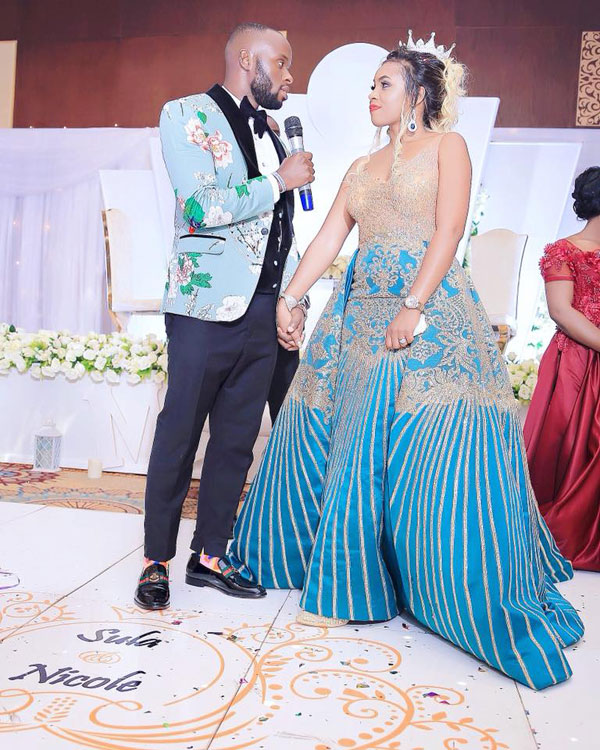 Instead or changing the shirt, introducing a fly blazer will give you a new spectacular look. 
Consider the wedding theme
When considering changing wear options, grooms should of course consider the general tone and theme of the wedding. These days, it is common for brides to wear sexy changing gowns that reveal a lot of skin or hug their curves; so grooms may argue, why shouldn't we change into what we like?
N0-no changing attires
Some changing attire—such as shorts or T-shirts or jeans— simply isn't appropriate wedding wear (unless perhaps you're having a very casual daytime affair such as a picnic or a beach barbecue). Of course, some conservative-minded guests probably won't like anything you choose to change into, so make sure you're secure enough with your sartorial choices that the petty disapproval of such guests won't ruin your day.
Should the best-man and groomsmen change as well?
Some grooms may wonder if they are going to change, must they arrange for their best man and all their groomsmen to change as well? The short answer is no, unless you want to: You may —and probably should—give the guys in your wedding party the option to change if they like for the reception; but you are by no means obligated to provide matching or themed changing outfits. Remember, this is the less formal part of the wedding. Besides, by now the attention is mainly on you and the new Mrs.
Enjoy your day with a hip look.