By Betty Ndagire
Your wedding day is supposed to be a magical time. Every bride's wish is to look her best on this special day, and one of the things that must be done right is a proper hairdo which will leave you looking beautiful.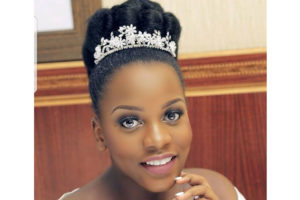 It is that one precious day when you play the lead role in your real life fairy tale. Karinah Sandy a hairstylist at Kia Kits along Buganda Road says if you want the best hairstyle as a bride you have to put into consideration the shape of your face.
Depending on whether your face is round, oval, square, or heart-shaped, there is always a perfect hairstyle that can suit you. You however need to have a good stylist work on your hair to achieve a good look.
"For brides who have heart shaped faces, they can opt for an elaborate braid as a bridal hairstyle, with the hair swept back from the face to highlight its shape," Sandy advises.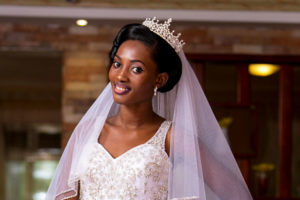 She explains that the hairstylist has to consider the texture of hair extension if needed. "…texture is everything, so avoid straight locks as they tend to sit lifelessly around the curves of your face."
Sandy also says while there is not any one particular length that works for everyone, a good medium length is extremely adaptable. A hair stylist needs to be free ask the bride if s/he can add an extension if they realize that the bride's looks require longer hair, because with short hair they might have limited options.
For those with a square shaped face (where you have a prominent jawline that is almost similar in width to your forehead and cheekbones), Sandy says you should "ask your hairstylist for soft S-waves as it provides a fragility to the outer edges of your facial features." She is quick to add that there is no bride that is ugly but one should always seek assistance from the hairstylist.
Glosh Waters a beautician at Klassy and Sassy Hair Clinic at Kabowa in Rubaga division says for every face shape, there is an up do and down do. You have to know how to work with the facial features.
"If you want to bring out the beauty of brides with round faces, for a down do, making smooth center-parted soft curls at the ends will elongate the face. The hairstylist can bring this out better by using a curling iron; it is another trick to add height to a round face."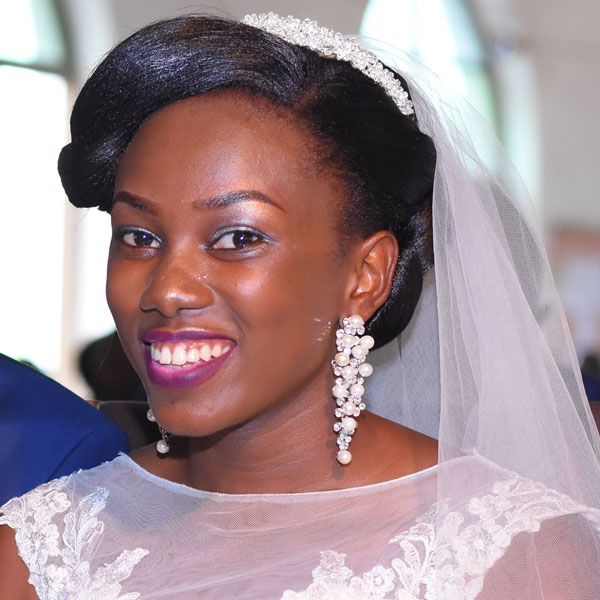 Waters explains that for the up do, for those with round shaped faces, a half-up – half-down hairstyle keeps hair out of their eyes and slims the face. You can as well create two skinny braids on either side of their head and secure them with bobby pins mid-height, at the back of the brides head. She says brides with oval faces are lucky as they can get away with many hairstyles. However, loose waves will add just touch of length to their face shape.
"When working on brides with oval faces, I part hair so that it is slightly off centre and use a quarter inch iron to create soft curls. After which I break the curls with my figures not forgetting to polish off with a bit of hair spray to keep everything in place," she says.
Other than that she says for brides with oval faces, for an up do, a polished ponytail is another great, flattering style that will help add length to their face.
What is important to note is that while you might have an idea of what you want on the day, be flexible enough to agree and compromise with the hairstylist on what will work for you. Also, find out what shape your face is so that by the time the day comes, you already have an idea of what will work for you and what won't.