By Christine Katende
When wedding bells start ringing, the very first thing you think about even before the church is how you will appear on that day. A wedding dress does a lot when it comes to a bride's overall appearance.
There are so many beautiful trending wedding gowns on the market but that alone does not mean you're ready to go. So, no matter the kind you have chosen, you will need a dress that will suit you so as to showcase your beauty.
Just as the so many things needed for your wedding, choosing the right gown also involves careful planning, consideration of your individual taste  plus patience.
The significant things a bride has to keenly look at before settling down with a gown to wear on their big day may include among others age, body size, height, price, body shape, body type, colour complexion, religion and status like when you're an expectant bride, among others. Below are the different considerations you need to have on your finger tips as you do your gown search.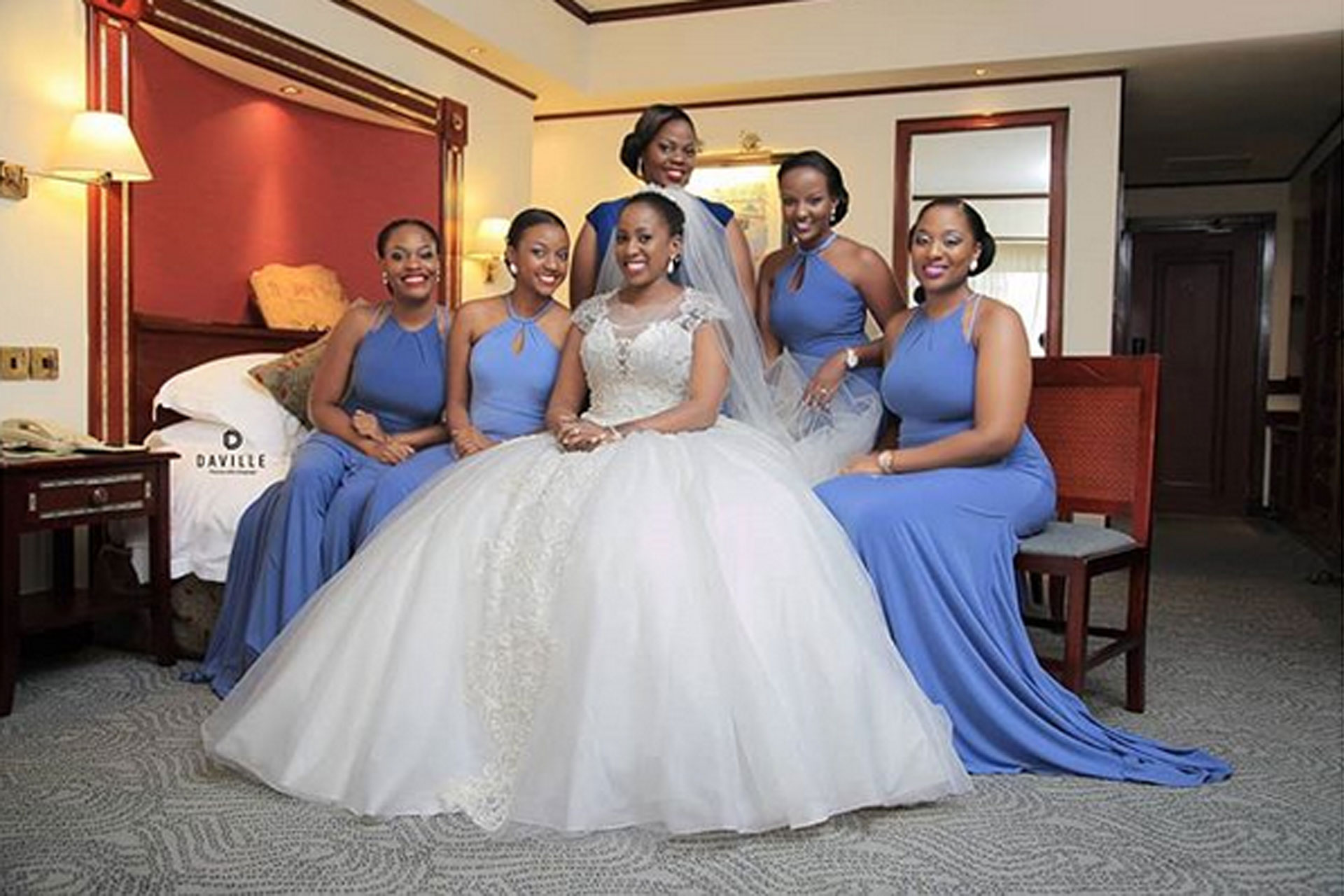 Know what you want
Before you start visiting bridal boutiques, equip yourself with basic wedding dress shapes, fabrics and styles you think would look good on you. This will help you and the seller compare and contrast accordingly as Gloria Masika, a bridal seller working with Romantic Bridals in Kampala.
Masika cautions brides to have an open mind, for example if you come with a certain kind of a wedding dress in mind but it does not portray you well, do not be rigid, give yourself chance to try on other available gowns as advised by the wedding expert.
"It is very good to know your favourites but also be ready to experiment and take a little risk where need be. Another gown may make you feel more beautiful on your day than what you earlier thought," says Masika.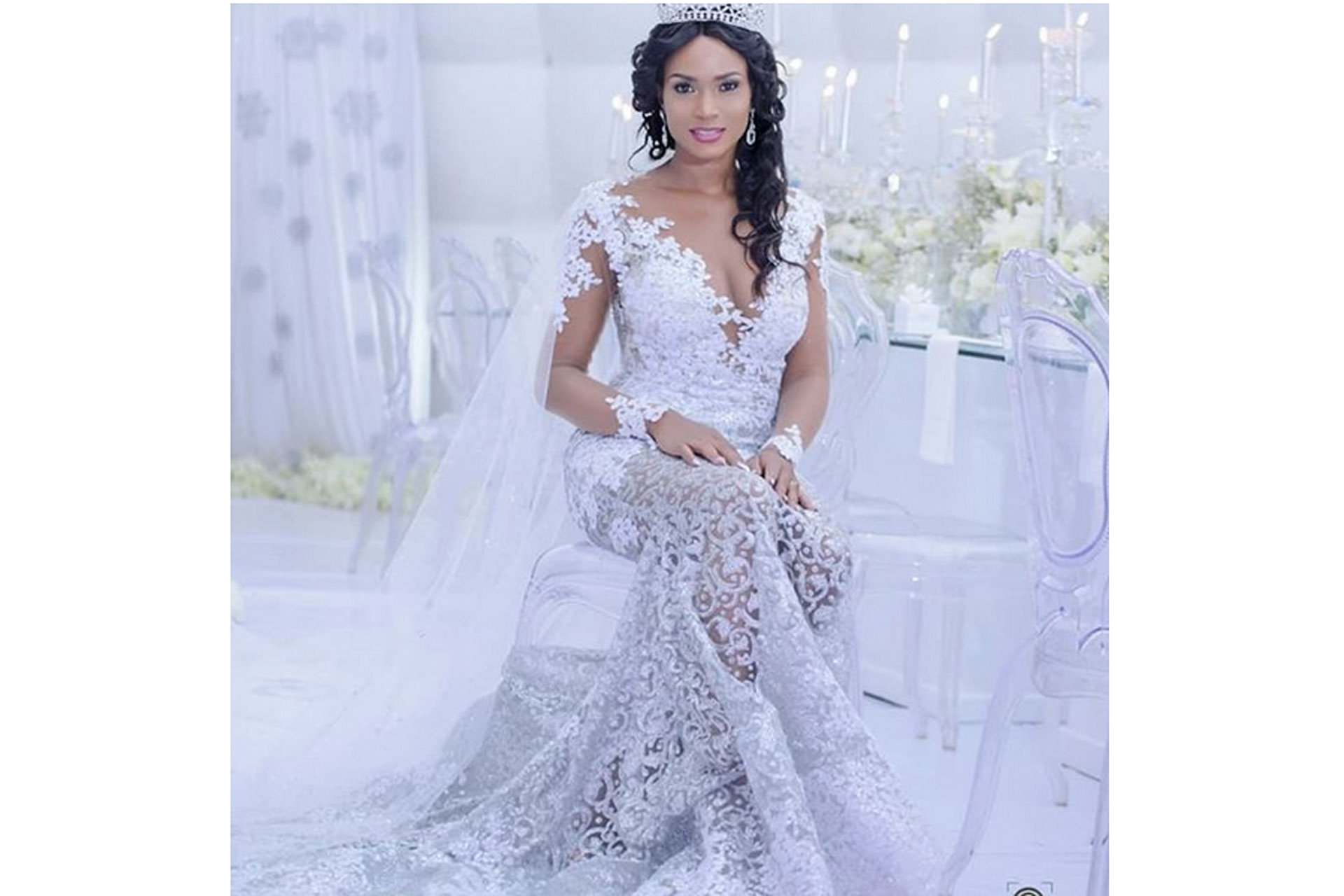 Type of the gown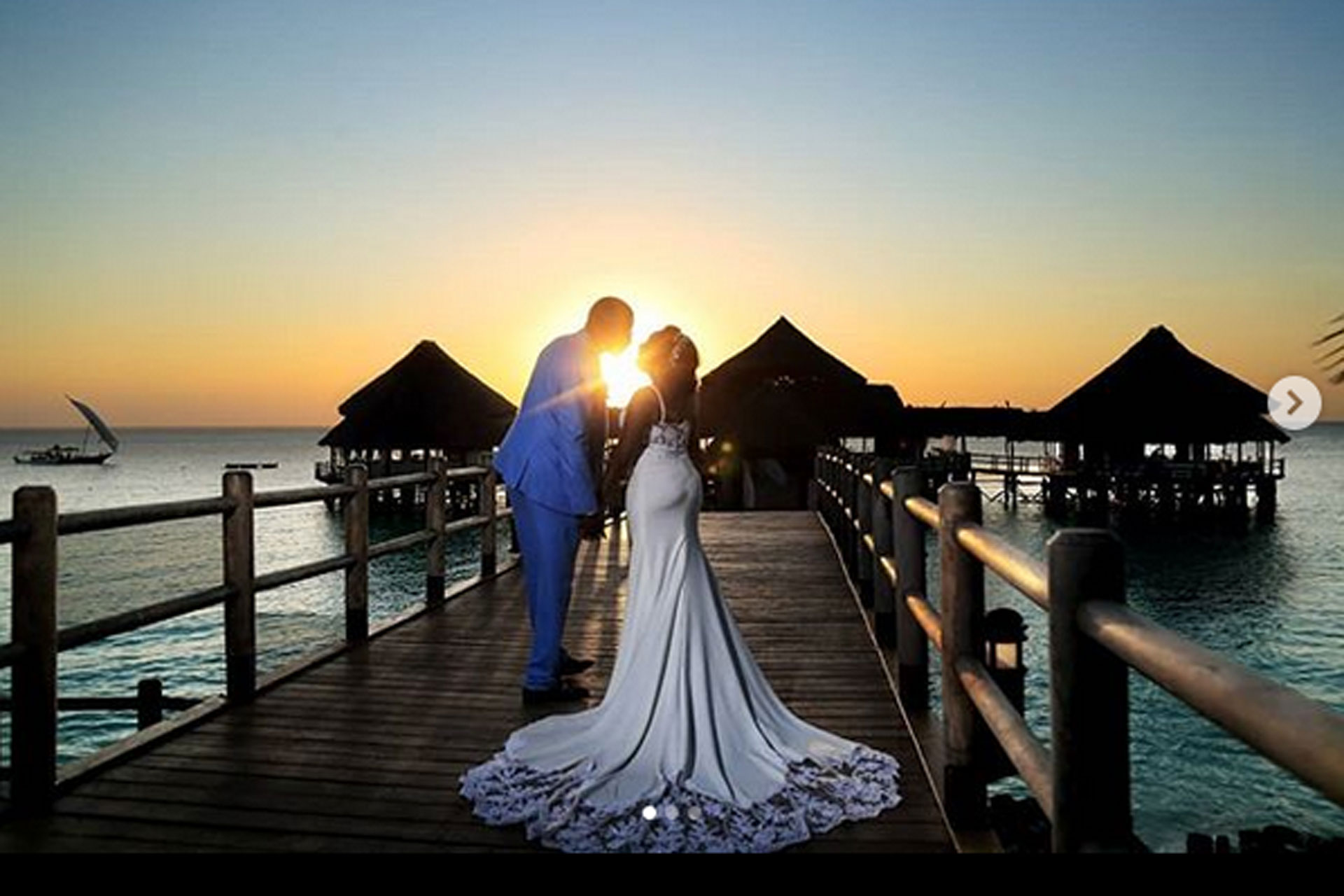 Having so many options on your mind is not a ticket to choosing a perfect gown, according to Florence Migadde, a self-employed bridal fashion designer. Stony gowns go with limited jewellery. Having a lot of jewellery on a stony gown will give you a crowded appearance. Listen to the wedding consultant's advice given; this includes choosing the right dress for the flower girl for whatever she wears  represents a lot about the bride. In most cases, if it is a full beaded gown, a flower should have a full beaded dress, according to Migadde. Avoid matching a sparkling white gown with a crown that is decorated with ivory. Migadde also says the hair style you choose should compliment the gown.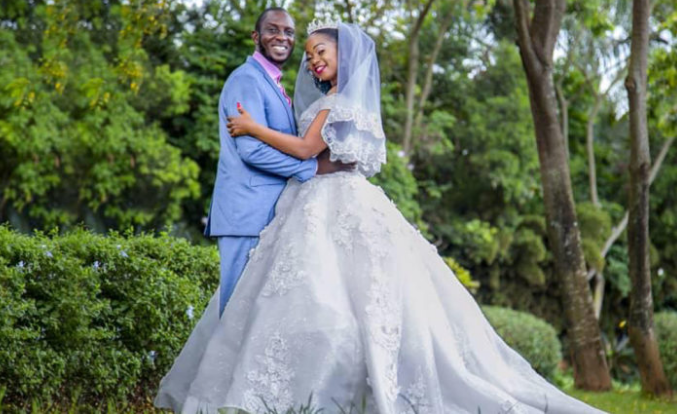 Consider your body shape
Ritah Kisakye tailors wedding outfits at Good Hope Fashions in Kampala, she explains that it is very good for a person to know who they are and what can or cannot look good on them. If you are a small-bodied bride or if you have belly fat, a very tight fitting gown may not be the best option for you but a princess or Cinderella gown can do better. Such a gown compliments the tinny flesh or the belly fat there and blows out the beauty in you. However, if you are the in shape-plus-sized body type, a Cinderella can work. Plus-sized brides should also avoid very or too much flare Cinderella gowns because such gowns instead make their size over exaggerated and make them look humongous, according to Kisakye.
Consider the comfort
Do not only have the excitement of how you will look on that day, says Migadde. She adds that it important to consider how comfortable the dress you have chosen will be since you will have to move, sit, and dance at a certain time of the day.
Cost of the gown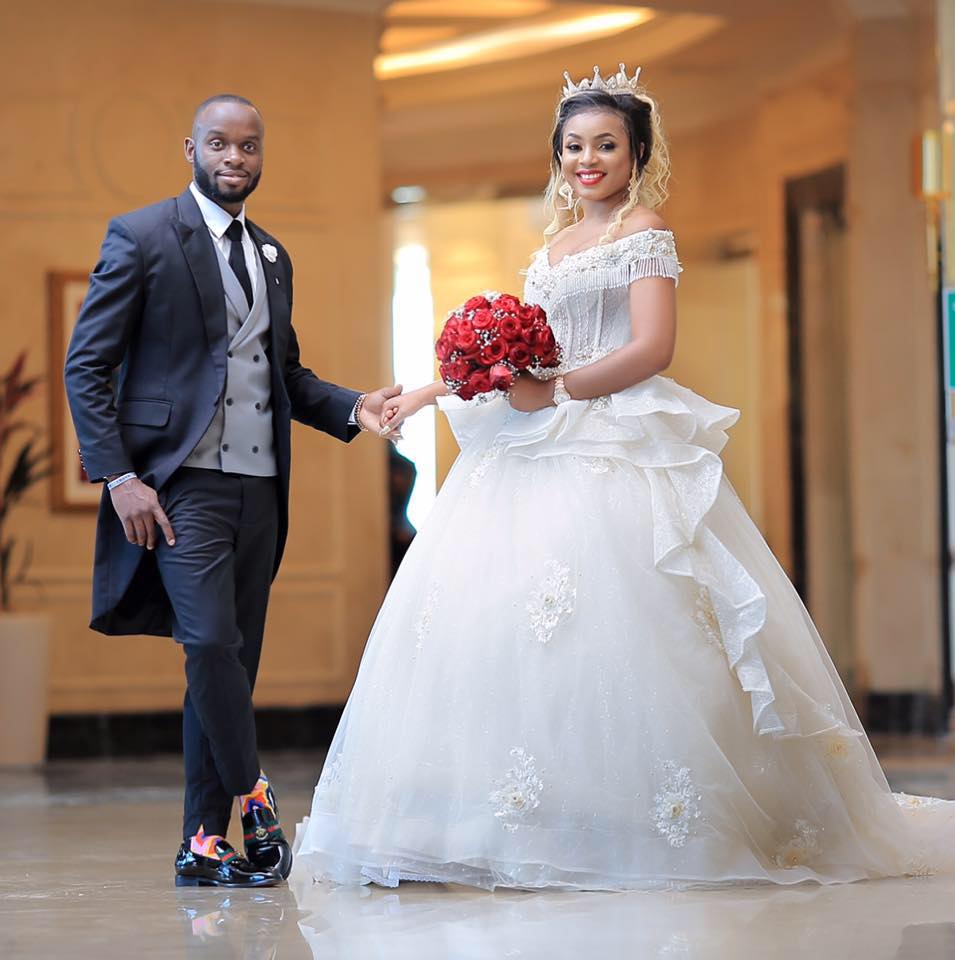 It is not only about the colour or type of gown you want to have. Yes you want to look gorgeous on you're the question is, can you afford that particular gown you have settled for? Msika advises that you determine how much you want to spend on the gown, be open when you reach the bridal centre so that the attendant can choose something simple and nice that fits within your budget. Never strain.
Look at your skin complexion
Although most brides run out for pure white gowns, Kisakye says that off-white gowns are also good. Very dark-skinned brides do not look good in pure white gowns especially if they match the gown with a lot of jewellery.
Your body type.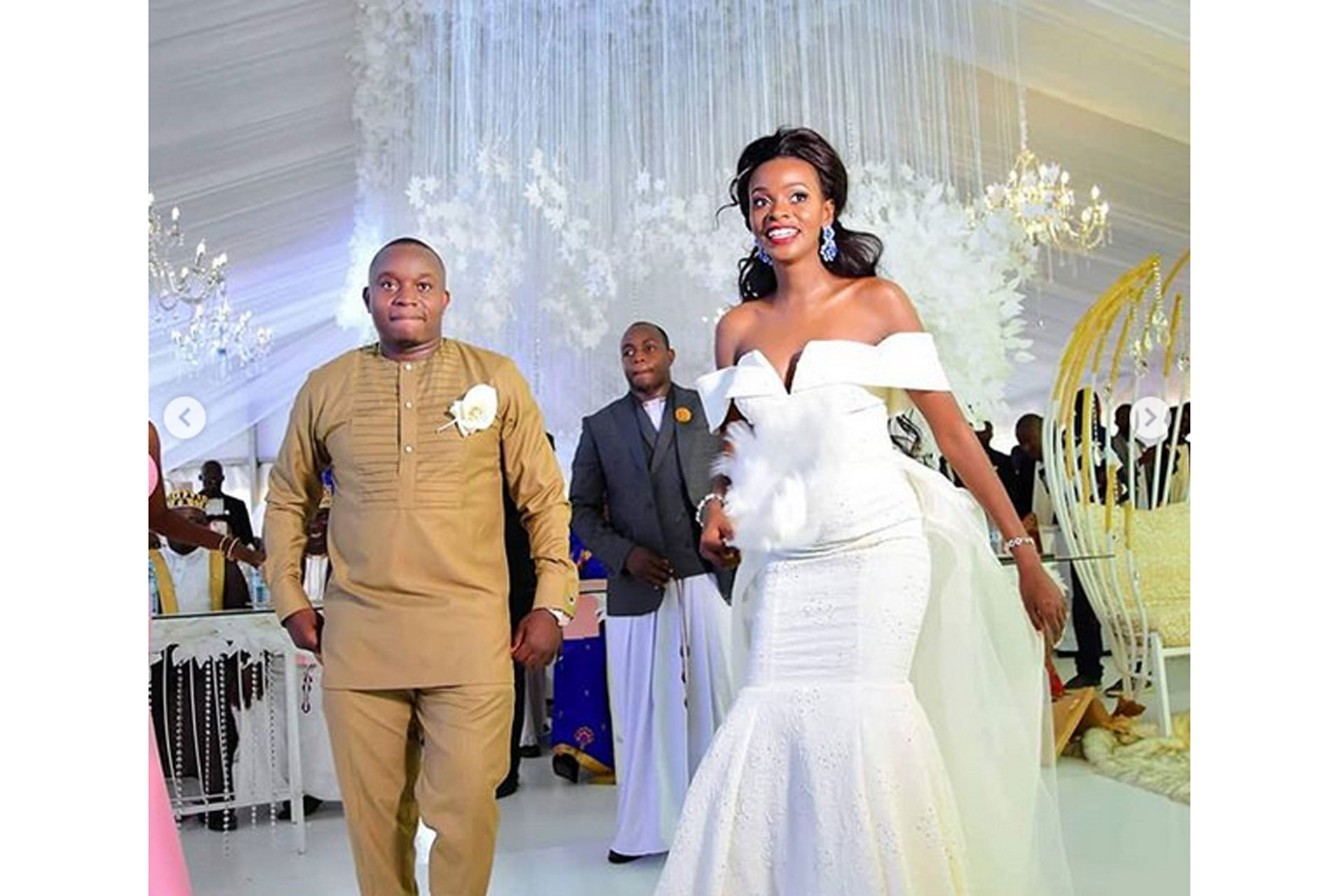 Brides with a wide belly area may need to consider a gown with a built-in corset. This will help to give you a more a curvy shape. Kisakye says body hugging gowns look good on brides with  flat tummies and wider hips, however, today, a small bride can wear a padded biker to look more curved in the hip or backside area if they wish to.
If you're that bride with a big cleavage, avoid an overly body hugging, off shoulder or arm-less gown. Rather settle for a full gown with arms that will make you feel comfortable. The gown can be designed  with a light net around the chest area. A square-neck and V-neck dress is another great option for busty women. These type of neck lines down play how large your chest is and if you wish, you can choose a V that shows off a little cleavage while leaving you comfortable.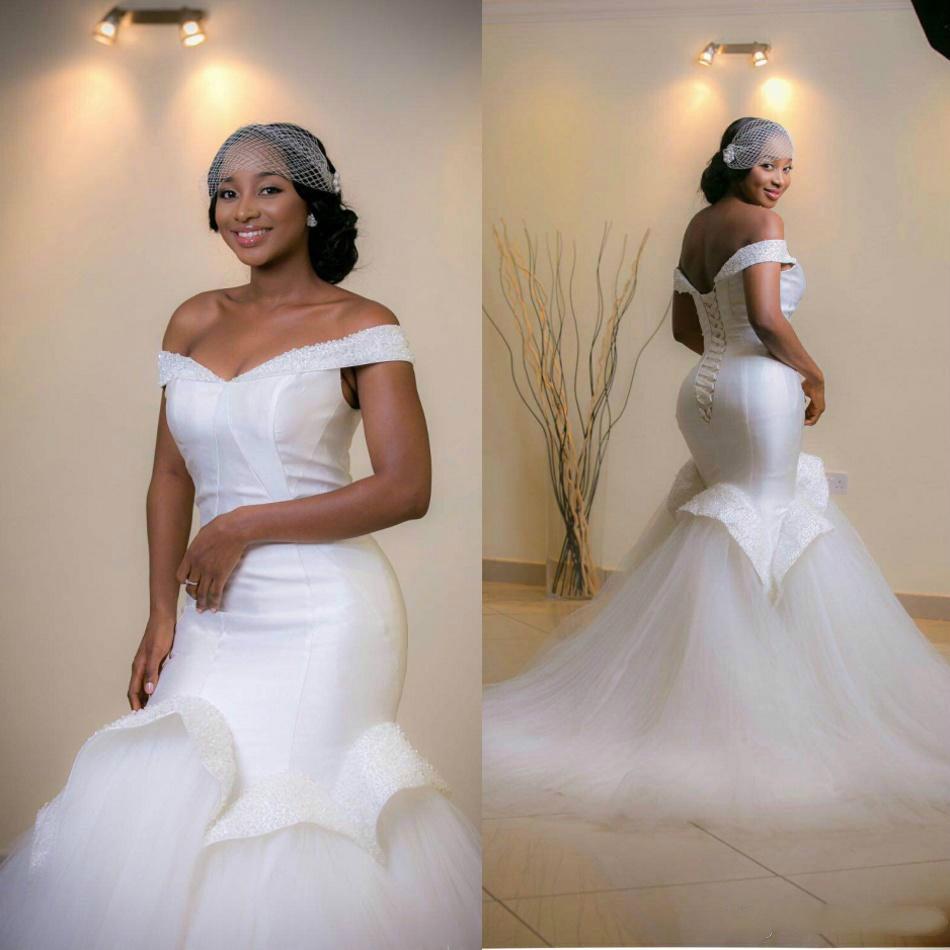 Consider the accessories
Apart from the gown, there are other important items a bride should never over look during the search for a gown. These include the; shoes, veil among other accessories ranging from undergarments to jewellery. Such items if not well selected can have a negative impact on your beautiful dress.
For Muslim brides however, Sharifah Nagayi attached to Marus Bridals along Ben Kiwanuka Street, advises that you settle for long sleeved gowns in respect with the Islamic religion. Nagayi adds that in case your veil should be in a style that matches well with your gown.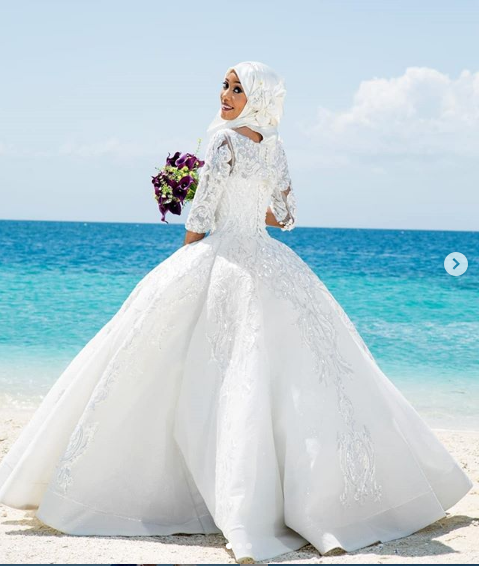 "If you're to veil to the chest, choose a gown with a light net to avoid being inconvenienced with heat," she notes.
And since the veils are always plain, it is imperative that you blend it with some simple head jewellery or a flower to enhance the beauty.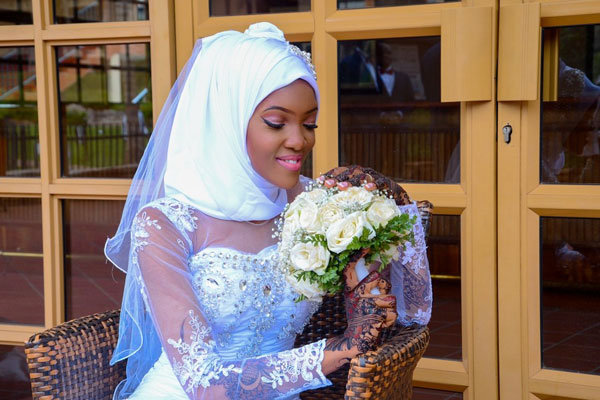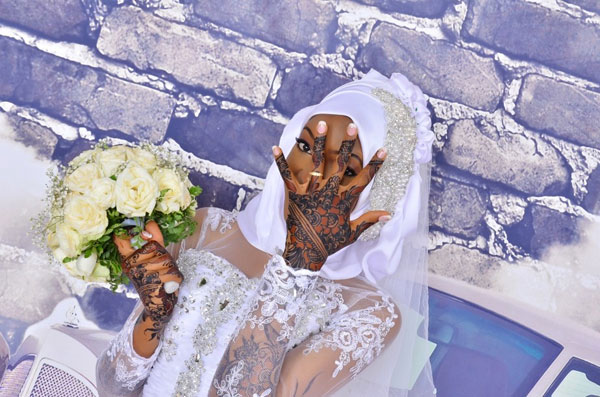 Veils are another thing will also kill or blow out the bride's beauty according to Nagayi, so be mindful of your face type or shape when choosing a veiling style to have. "Women with cut faces are better off not covering the face for the face will get lost in the veil, cautions Nagayi.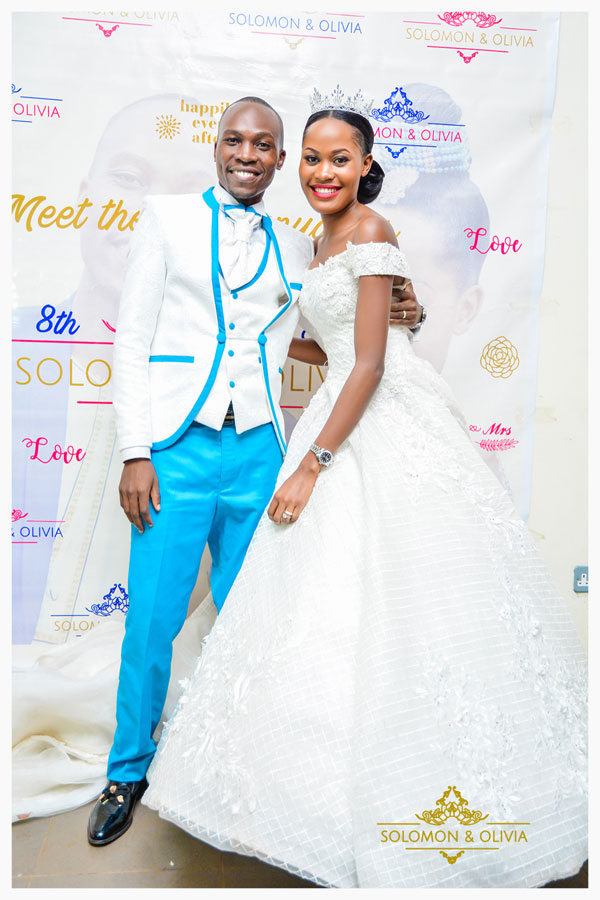 Utility
Start early
Getting a good gown is not as easy as buying a bar of white star laundry soap, because it needs you to consider many things including settling for your taste, it will call for an early start, according to Kisakye. Staring early prevents the bride from unnecessary stress and it provides room and time to get what is best for you. "I would advise a bride to start looking for her wedding gown at least six to eight months before her wedding as this will give her enough time to think, move around and also try on as many bridal styles as possible. Doing last minute shopping will land you in a mess," explains Masika. Wedding gowns available on the market include; Mermaid, Cinderella, ball room, A-line gown in cream, off white and pure white. However, avoid copying, try finding out what really working for you.