By Esther Nantambi
Patrick Segawa, the founder of Public Health Ambassadors Uganda proposed to his girlfriend Patience Kyebitondo this morning, at the International Conference on Family Planning (ICFP), in Rwanda.
When Kyebitondo went to Rwanda for the ICFP, she didn't know she would be leaving with a ring on her finger. She even practiced for a flash mob dance at the conference with her boyfriend, unbeknownst to her, a show that would be her proposal.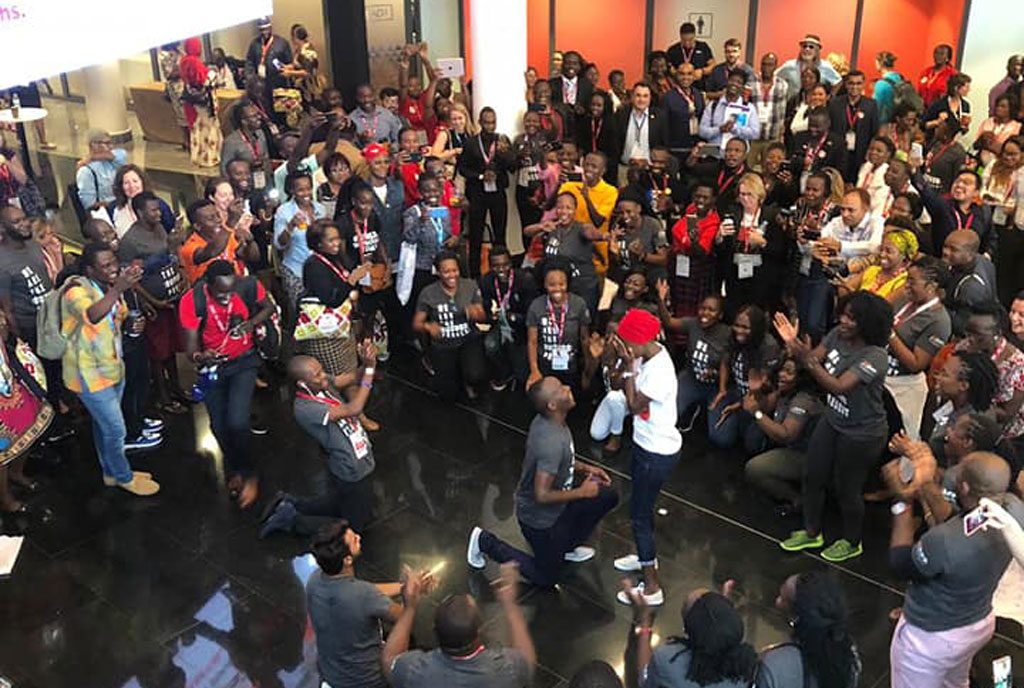 Like her, people from all over the world, oblivious to an upcoming proposal were simply enjoying an abrupt dance from the youth, when Segawa went onto his knees. The crowd screamed as she clutched her mouth. They screamed some more, and said yes. They screamed yet again.
"My heart was pumping so hard; I was confused, people were screaming too hard. I didn't know what to do," she said.
She narrates that although she had trained for the dance, she was left to keep luggage for the flash mob dancers until later when a dancer pulled her out for a bachata dance. When the dance was done, Segawa was down on his knees.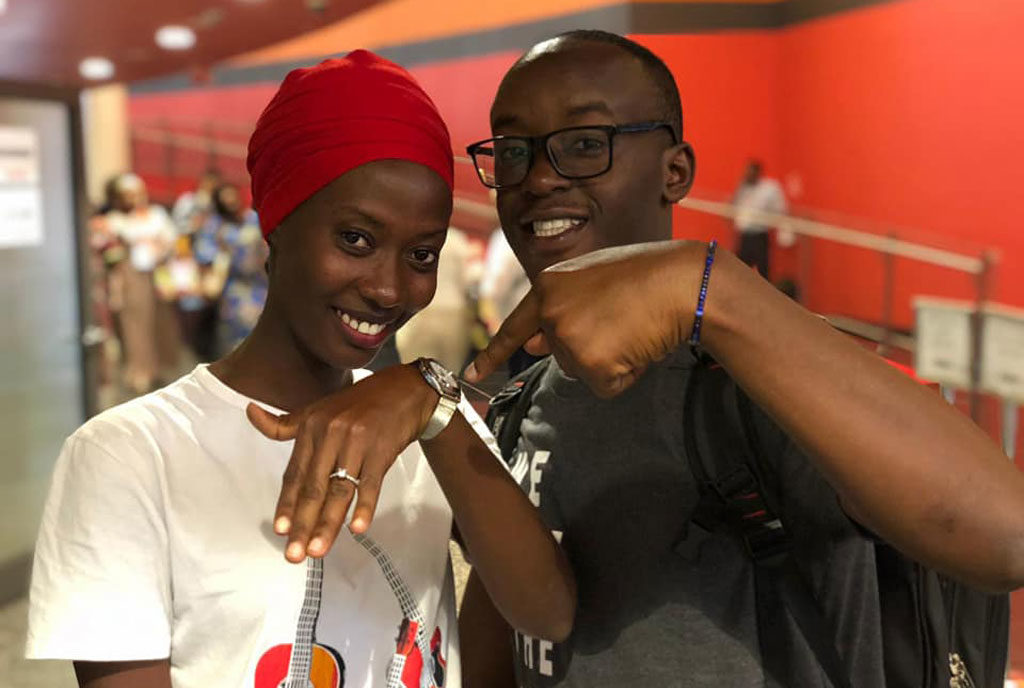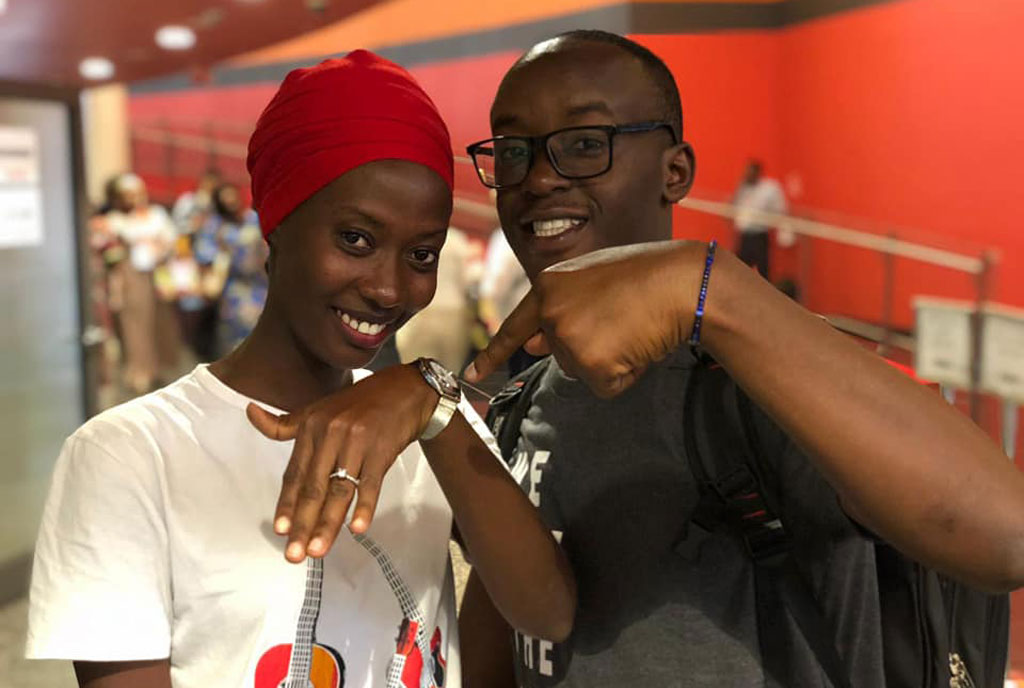 Segawa who had spent the whole day organising his proposal confesses that a public proposal was a risk but he was willing to take it.
"My heart was papapapapapa. And I had to kneel three times. The first time, she just cried. I stood up to comfort her but remember, she hadn't said yes, so I went down again, this time on two knees, begging. I was happy when she accepted, I went to hug her, and then had to kneel again to say put the ring on.
Congratulations to you Segawa and Kyebitondo.