A few weeks ago, social media was abuzz as Elvis Kirya commonly known as Vampino was introduced to his fiancee's parents on January 30th. Vampino posted a picture of the two of them at the function a few days later on Facebook and wrote, "If u know u know….Elchapo,Putin,Escobar,kgb bizz….no clear veiw of my wife..bad like that ..lol".  That was all he said about the event.
Well, there was a precursor to all. Vampino had proposed to Lydia Namakula, his partner for the last 13 years and mother of his children. It was simple and yet emotional.
His proposal
Namakula recalls how it happened: "I once landed on a champagne bottle hidden in a bag in his room. When I asked who the bottle belonged to, he said it was ours but would be opened on a special occasion. Every other day I asked him when we would open it and he still gave me the same answer. After a week, he brought out the champagne, opened it and in the presence of our children, he asked me to marry him. They were so happy," Namakula recounts.
The kwanjula was also a simple and intimate affair for these two lovebirds. Their story however is one of commitment and managing a long distance relationship.
In 2005, the two met at DV8 Bar and Bistro. She did not know who he was. Her friends had seen him on television in a music video in which he featured singing group The Obsessions. Namakula had seen the video in passing. Something about her drew his attention and he approached the girls' table to say hello.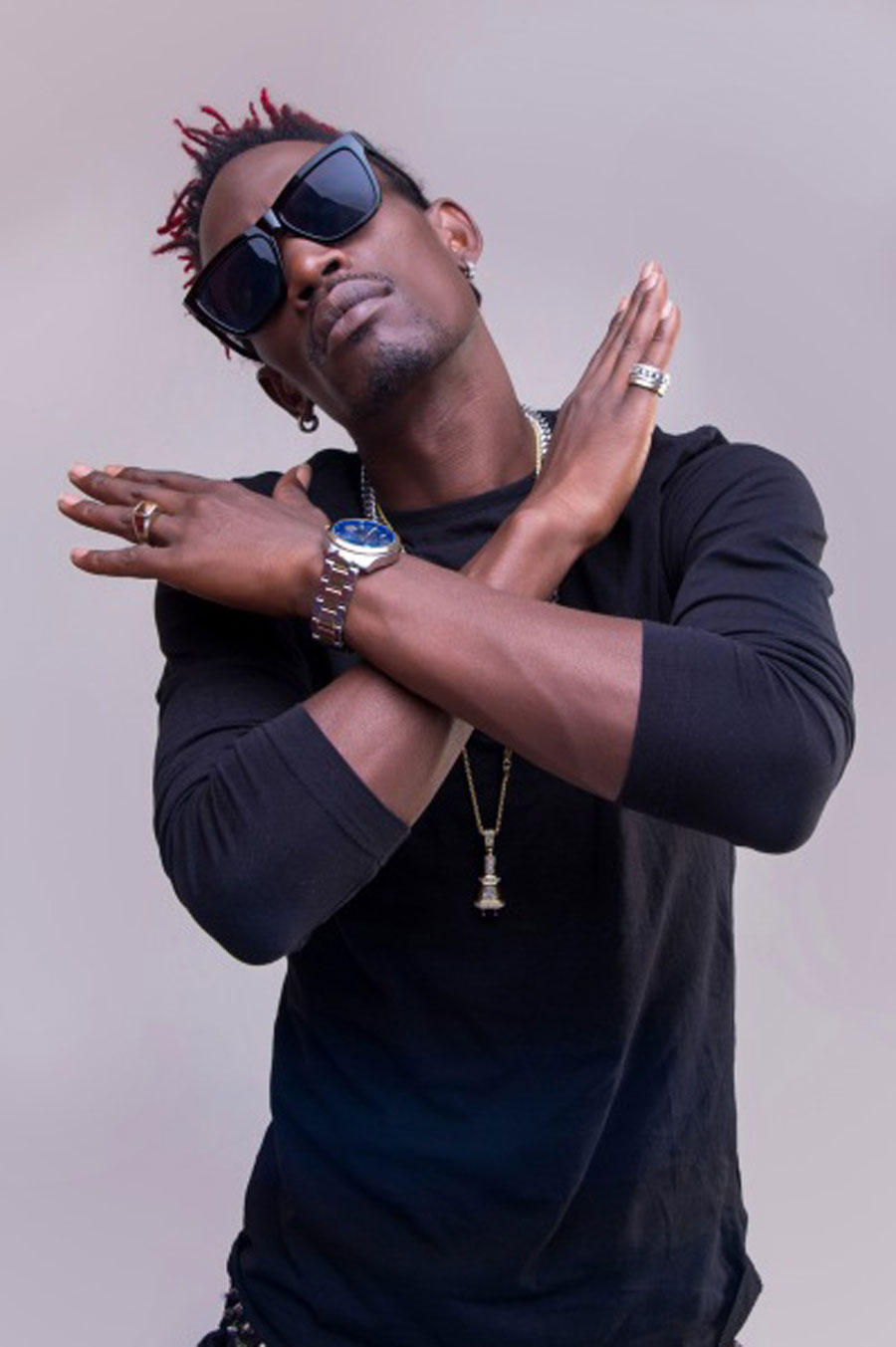 In his recollection, the simple hello not only broke the ice but also her wall to let him in, first as the fun friend whose company she enjoyed and later as the man who took care of her emotional needs in a loving and caring manner and 13 years on, she still reciprocates the affection.
The distance
Namakula is a nurse in Sweden while Vampino is an artiste living in Uganda and together, they have four children. Kirya visits her and the family and she also visits him. "I try to visit and spend a month or two with the family in Sweden and she visits Uganda twice a year for a month each time. I am working hard to see that we can visit each other more often but it is expensive," he explains.
When the family is together, during his visits, Namakula says the children are happy to see him and during that time, they spend every minute together. "The bond between us gets stronger each time and when we are apart, we get to miss each other in a different way," she adds.
When apart, Namakula says the long distance between them ignites a flame that burns inside their hearts. The fondness leads them into long WhatsApp chats and calls to find out how the other is, their children and to nourish their souls.
Attributes
"He is a good father. He talks to the boys almost everyday when he calls and helps me out financially. He is so open about our relationship. If someone asks me if I have a boyfriend, I freely say his name, which in most cases draws a lot of attention, especially from fellow Ugandans," Namakula shares.
Kirya explains, "We plan a lot but as you know the future is not for us to tell, so most times I just give thanks to God and pray for tomorrow. We try as much as possible to be close to each other no matter the distance. Due to the kind of world and business I am in, she hears rumours but we handle it with trust."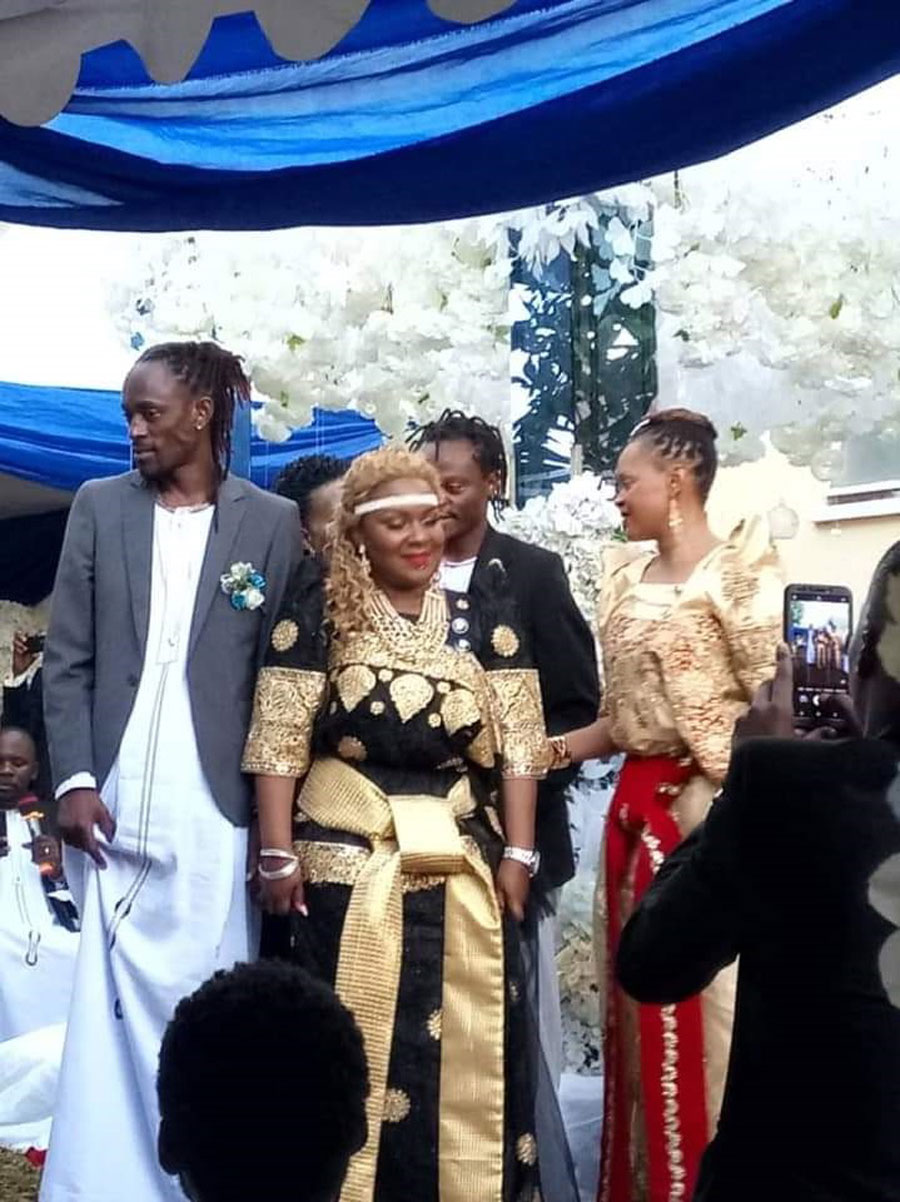 Challenges
Like any other couple, she says they have their share of ups and downs but importantly they pick lessons from them. "Love has many challenges. We face them and the openness makes the relationship grow stronger. Challenges are tests. You have to face them, learn and grow once you overcome them," Namakula explains.
Parting words
To celebrate their relationship, he dedicates two songs to her; Bankuza by Chosen Becky and Tuli Majje by Ziza Bafana. His advice to men is to be civil. "Please her, do not beat her, hug her and squeeze her if she is a keeper and to both sexes always say I love you."
She dedicates My Man by Etana and Smile by Vampino himself. "Of all his songs, that is my favourite." Her advice is the need for patience, trust and the need to grow as one.
"There is no perfect relationship and nothing comes on a silver platter. You build it together and discuss each step as you go along," she says. Part of their plans is to set up a home and settle in Uganda in the near future.