By Maria Immaculate Owechi
In the Ankole culture, the bride's family sends their daughter to her husband's house with a package to start a new family. This can be stuff like herds of cattle, houseware kitchen supplies or furnishing the whole house, all depending on the financial capability of the family.
Yesterday, a Facebook user posted a video on a popular gossip group, Mama Tendo Foundation (The Chased) showing the ceremony of Blanshe, the daughter of city business tycoon Ben Kavuya, whom the father decided to gift a house on Mbuya hill in Kampala, beach land in Entebbe and allegedly 100 cows during her wedding with laywer, Joshua Byabashaija.
In the video, Mr Kavuya says he thanks the Lord for having been wonderful and gracious to reward their hard work. He then wished his daughter Blanshe and son-in-law, Joshua the best of luck in their new family.
One of the participants in this group, Rolland Butagira who says was among the guests at the function clarified about what was given in detail saying, "Father's gifts to the daughter were; a house in Kampala, acres of land in Entebbe, 100 cows…and the husband is a lawyer, she's an architect. Hehe."
This caused a stir among other participants in the group who saw the video of the ceremony venue which was full of high end houses. The video caption explained that the place was not rented, but rather, it was owned by the bride's father.
One user commented, "I saw this and became speechless. Naye we all serve a living God."
Other people took it into a discussion on where such wealth came from.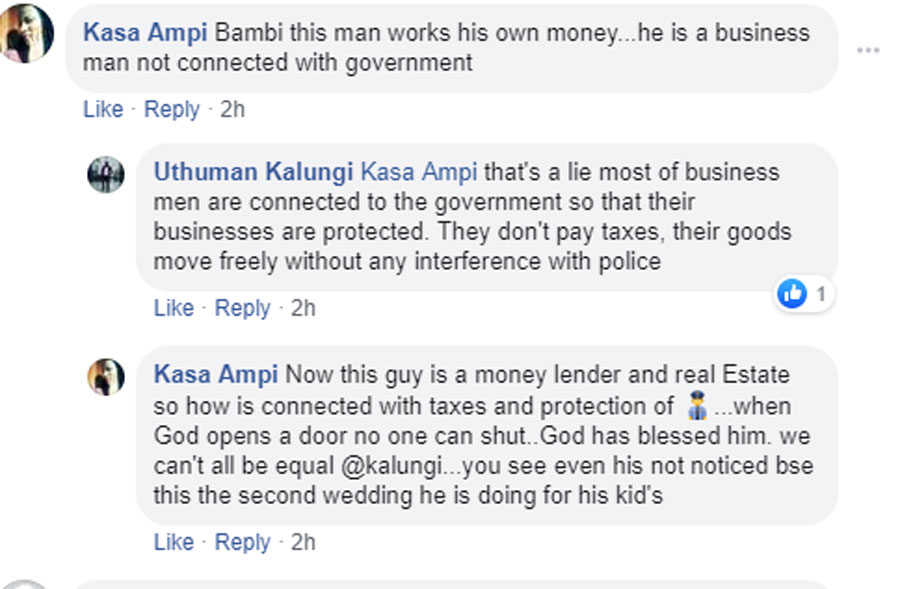 Ben Kavuya is the proprietor of Global Capital Saving company Limited. His business deals in money lending and real estate.