By David Miringa
At 27 years, Timothy Mwebe, like any other energetic Christian young man with a good job felt that life was complete, apart from one thing, a woman. With a lot of hope for the future, Mwebe did the right thing and walked someone's daughter down the aisle. The couple vowed to be together for better, for worse but little did they know that the test would come in much sooner.
Mwebe's wife got sick and lost the battle to cervical cancer, only four years in.
They always tell us to have hope, but never tell us what to do when the hope falls dim. They always tell us to trust the process but never tell us what to do when the process seems not to trust us. Timothy takes us on a journey of bouncing back from a tragedy and how he met his beautiful wife, Ruth whom he strongly believes is his destiny.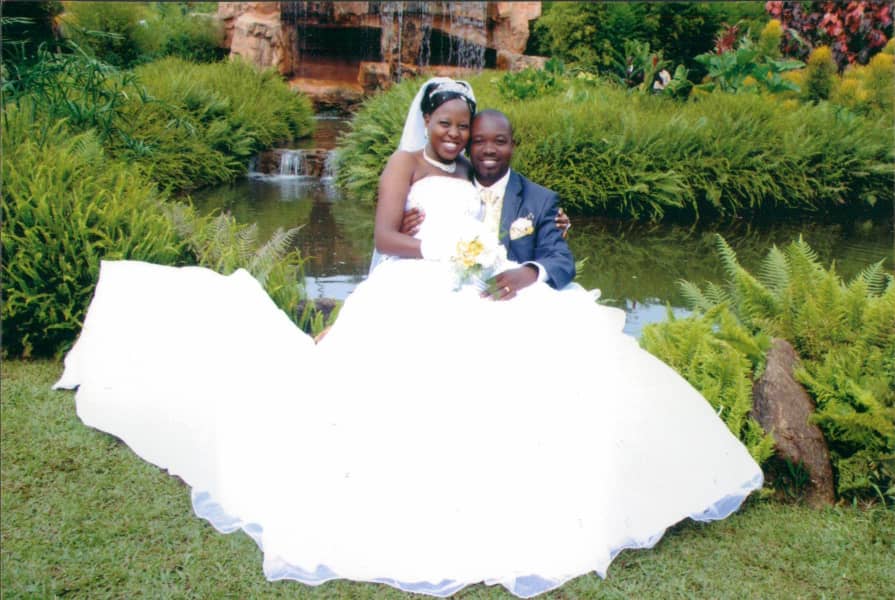 When Timothy discovered that his then-wife had cancer, he thought that it was going to be ok, since he was a prayerful and a believing Christian. Days passed and nights followed but her health deteriorated. The more it deteriorated, the deeper his faith grew. He prayed more, fasted more as family and church stood by him. He kept the faith until the unfortunate day when God called her home.
He recalls not remembering anything for hours after the news broke, shocked with the feeling he could not describe, ''At such a time you do not recall anything, you do not know if it is fear, or if it is a dream that you are about to wake up from.'' It was very hard to believe and he recalls that society makes it harder, ''It was God's plan. It is God who gives and it is God who takes, they said."
Timothy advises that if you are a Christian or any believer, you must be aware and hopeful that things will be ok while in a trying moment. He says the questions one has are as many as when things don't go well for a person but in a different capacity and realm, "Because cancer gives you time to think about life after your loved one is gone, it is hard to describe when the thoughts hit you, only this time in reality."
And so, there he was on the third floor of life with dreams shattered. Life had taken a U-turn, a turn that he had never thought about, there was no more pleasure in dreaming, there was no pleasure in moving on, there was no pleasure in the way he was physiologically stranded. While dealing with the problem, everyone was giving their opinion on how to move on, even google did, but he recalls that the Bible tried best to answer his questions although they still lingered in his heavy heart.
He recalls that the quickest reaction was going hard on himself, asking self-questions like why me? What did I do to deserve this?  Why at this time? What could I have done more? Praying was hard, fasting seemed not to make sense. What he stood for at that time seemed to collapse.  He had done everything, he was a Christian so the question of why God had chosen him for such a trying moment was yet to be answered. His best friend was no more, his support system was no more, they had dreams, they had goals, it was supposed to be happily ever after. He recalls people telling him to move on, he did not want to move on, he needed someone to move with him through the situation, he needed not advice, he needed someone to listen, someone to be there at the right time for the right reasons without judging.
When asked what society need not say to a grieving person, he says, " Say little when someone has gone through big sorrow. A simple word of encouragement is enough. Just be present and available. Sometimes they need a listening ear, other times a hug, but saying alot may be out of context."
Mwebe adds that some people don't know how to deal with a grieving person so they keep away, which is even worse.
Getting better
'Timothy who works with the regional  International Rescue Committee(IRC) thanks the heavens that his recovery and healing process was faster. He attributes this to the teachings of the bible and his faith in God, "The church was there for me, family and friends were there for me and above all God was there for me. I can guarantee you that in such moments, no mounts of words of comfort from men can heal you. It is the Holy Spirit to take you to the healing process step by step.''  He says having hope in God was key, which explains his favorite verse in Job 14:7, "There is hope for a tree, if it is cut down, it will sprout again. And that the shoots of it will not cease nor fail.''
Meeting Ruth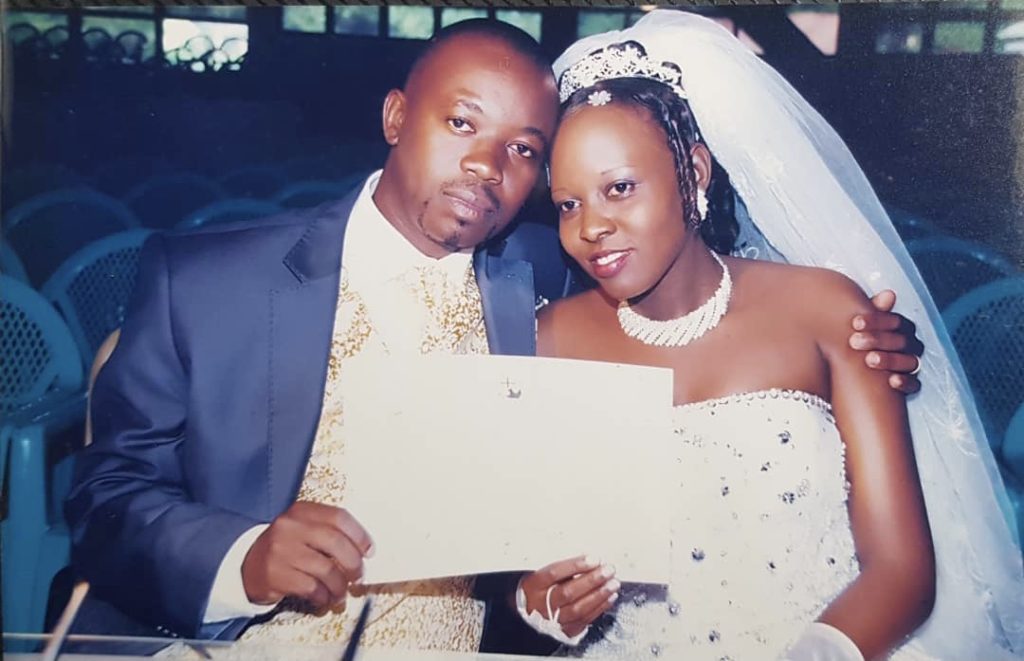 When God's timing was perfect and it was the right time for Timothy to bounce back to where he belongs, to the promises of God. He went to his pastors in Masaka to declare his intentions of marrying again.  He had gone through the healing process and the pastors encouraged him to give Ruth a try.
Mwebe recalls the first time he set his eyes on Ruth in the early 2000s when they were both serving in Masaka Pentecostal Church. However, when the pastors recommended her, she praying from Miracle Center Cathedral, Rubaga. He called her, requested to attend service together and they started talking. It was easy for Ruth and Timothy to get along, they had known each other from a distance for many years. On top of the couple's dating principles was purity until marriage, a commitment they fulfilled.
During their courtship, Timothy was working in Kibale district and travelled to Kampala every weekend. They used to have dates on Saturday after lunch and attended church service together.
Ruth vividly recalls.' Our dates weren't more of eating and drinking but talking and I kept asking him about his vision and what he planned for his life. The deal makers for the now Wakiso based couple were the fact that they both loved God, they were both serving in church, and loved family. Ruth recalls how she used to manage his now lovely husband's ATM card since he was upcountry. She prides in the fact that she was faithful with the money.
The courtship process which began in the evening hours of 2009 ended on the 11th day of December 2010 when the couple got married.
Deciding to get married Timothy
Ruth was part of a team from Masaka Pentecostal church which was present when friends and family were paying their last respect to his fallen wife. Never had it occurred to her that she would end up with the grieving Timothy.
She says that although she is a strong believer, it was hard for her to fully understand what lay ahead when she started dating Timothy. Questions like whether he had moved on, if there was anything like moving on anyway and if she was really up to the task lingered.  Ruth says the society we live in comes into play and very many people give divergent opinions on the same subject.
Mrs Mwebe says she did everything out of faith, hope and love and stresses that it is very important to give your partner time and a chance to love again and above all understand the situation, "The situation was already hard, but people make it harder. There is judgment, assumptions, unnecessary comments and opinions but the Lord guided."
When asked what the right time to re-marry is, Mwebe who re-married after one and a half years says there is no right time, but a grieving spouse should keep in mind that they will need to take that step.
"Starting a new chapter is part of the healing process. Share with people around you. In my case, I talked to my parents and pastors who thought it was okay."
Like Ruth, Mwebe says people will have mixed reactions so it is ultimately up to you to decide.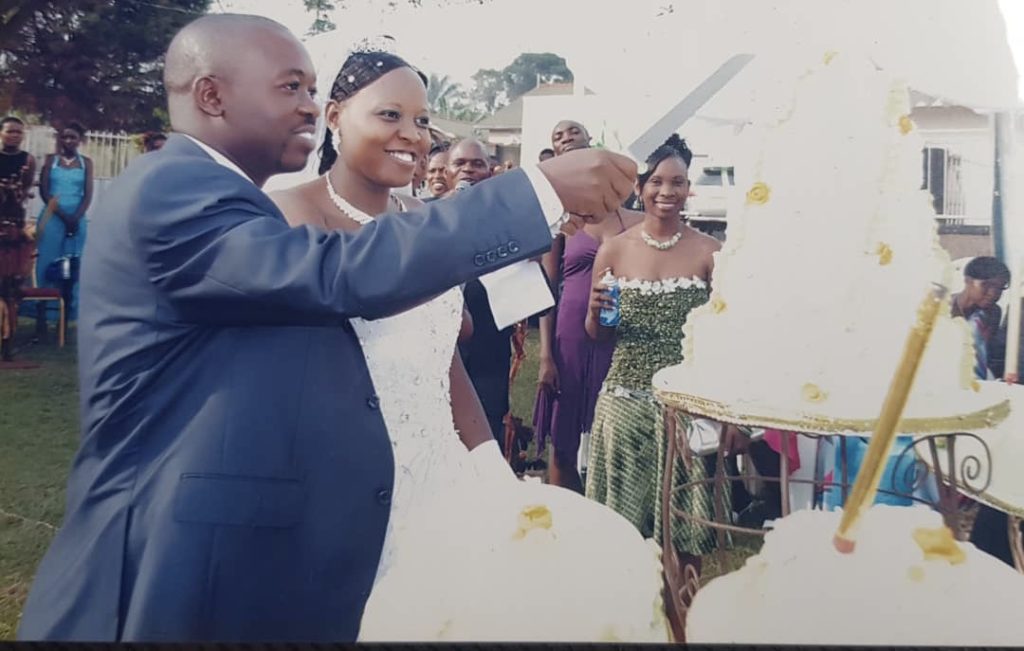 The new partner may have concerns about being compared to the deceased's spouse. Mwebe says it is important that the new partner knows your story, "It helped that she knew me prior. The way I approached the relationship as a young man who had fallen in love again also reassured her."
 The Mwebes are now gifted with four beautiful children; Prayer Faithful, Favor Praise, Precious Angel and Prince Josh. If they are counting their blessings, they count them twice. It is their well-being that shapes their future plans and it is their dream that by their 20th anniversary, they have set a strong financial basis for their children.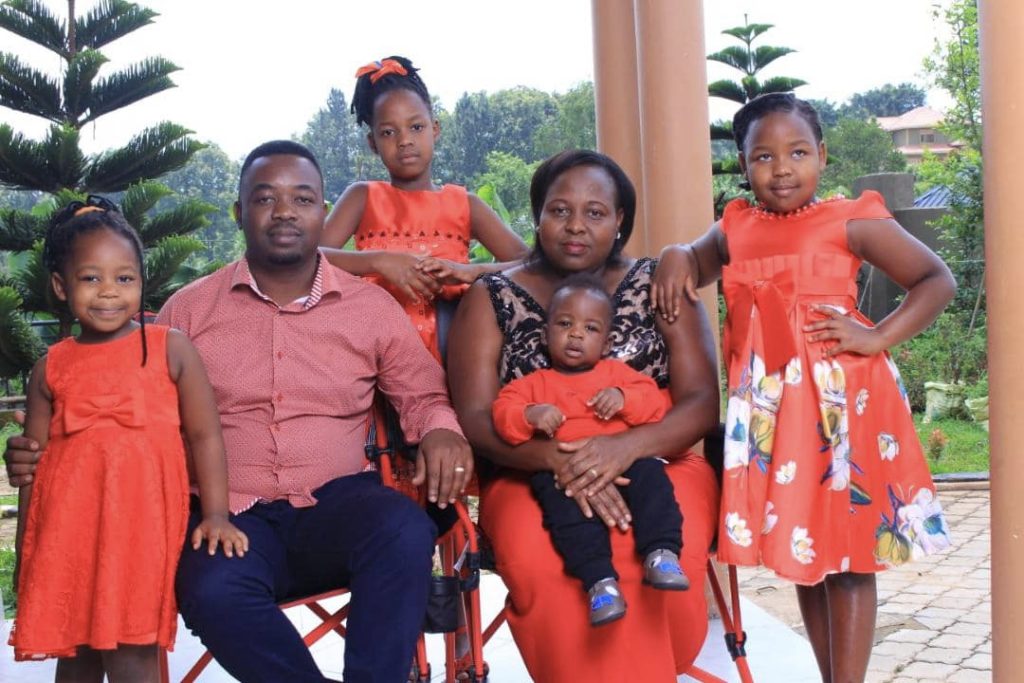 The couple who celebrated their 10th anniversary on December 11, 2020, are looking at consolidating the future. Mwebe is putting together a book that he plans to publish before mid-year, 2021. Entitled 'Dealing with loss' the book takes a Christian outlook on how a person can go through tragedy.
''Successful people are simply those with successful habits'' Brian Tracy
As a family, it is not easy to keep together without constant habits. They have family alter prayers which are constant. They religiously give their children time and listen to them. They have done this to a level of making a hard choice of Ruth leaving formal employment to self-employment in order to raise the little ones. They are now financially free with each other, everyone knows how much the other is earning and it is planned as one credit. Respect for their parents, spiritual parents, and the principle of stretching their giving hand to those in need, starting with their immediate family is important to the couple.
While they agree that they have found a balance in their marriage, the Mwebes say all is not rosy. Sometimes there are challenges in their marriage like in any other, however, they overcome each and every challenge through prayer and fasting, communication, having faith in each other, and reading the non-verbal communication signs between them.